Volunteer Spotlight
Michael Kiel '14
As the Assistant Director of Admissions and Placement at Oliver Scholars, Michael Kiel '14 works to prepare high-achieving Black and Latinx students from underserved New York City communities for success at top independent high schools and prestigious colleges. He recently took the time to discuss his inspiration for volunteering for Vassar and his desire to make education more accessible for all.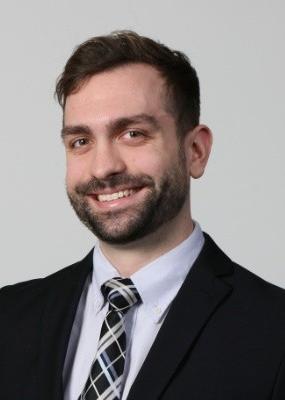 What made you decide to volunteer as a Class Agent for The Vassar Fund? What are your inspirations/reasons for volunteering and giving back to Vassar?
Honestly, I have been looking forward to getting back to campus for reunion since graduation! With this event on the horizon, I thought that being a Class Agent was a great way to volunteer and reach out to alumnae and alumni. I feel motivated to advocate for The Vassar Fund for the same reason I want to stay connected to Vassar for the rest of my life. At a critical point in my development, I was lucky to attend a cooperative and challenging institution like Vassar. In high school, my classmates and I concentrated so much on grades, class rank, and test scores. At Vassar, I was challenged to look beyond my own intellect and to develop traits of compassion, caring, and ethics. I think the school can only foster this kind of community and development while we provide 100-percent need-based aid.
Your fifth reunion is this June. What are you looking forward to most about returning to campus?
I am excited to see all of the 2014ers the most! It will be wonderful to hang out on Joss Beach, see how Arlington has changed, and to tour the new science building. Wandering the grounds is always a highlight and I will love to see Chicago and Ely. Since it is my first time at a reunion, it will also be heartwarming to meet other classes on our cycle and see how they have stayed close throughout the years.
Do you have any advice that you would like to share with other fundraising volunteers heading into a reunion year?
I would say that the best solicitations are ones that are in your own voice. Vassar provides useful templates for volunteers to use, but it's important to have some fun with the process and find your own way. Asking for money won't ever feel easy, but as long as it's for the good of current and future students, it's an important message to share.
Class Agents are tasked with contacting their classmates to make an annual gift of any amount to The Vassar Fund. What do you think makes an effective appeal?
I'm not a professional fundraiser, but for 2014, the most important thing to share is that the size of the gift doesn't matter. Even a gift of $1 will raise our class's engagement rate and improve our voices as alumnae and alumni. This is critical so that we can support future students whether financially, academically, or personally.
Please share your most interesting/rewarding volunteer experience?
I haven't been volunteering for Vassar for very long as a Class Agent, but have really enjoyed reconnecting with some classmates I haven't seen since graduating. Even over email, it's great to catch up and share new experiences with classmates, whether that is recommending hikes in the Hudson Valley or discussing books about geography. 
Past Spotlight Volunteers
Stephanie Hyacinth '84 and Barbara Aaron Rosston '84
Kat Mills Polys '93
Cynthia Patton '83
Judy Frithsen Lee '69 and Leah Johnson Wilcox '69
Amanda Wallwin '02
For more information about past spotlight volunteers or to suggest a volunteer to spotlight in the future, please contact Lisa Lynch at (845) 437-7017.