Vassar College­—located in New York's scenic Hudson Valley—is an independent, coeducational, residential liberal arts college, which fosters intellectual openness and lively exploration through its widely varied course offerings. Founded in 1861 to offer women a fully equivalent education to that of the best men's colleges of the period, Vassar became the first women's college in the nation to expand its mission to coeducation by opening its doors to men in 1969. Today's students, who meet each other as equals, are encouraged to develop diverse perspectives through engaging in lively dialogues with faculty and fellow students, which enables them to achieve the insight and confidence needed to function most creatively in today's complex world. Consistently ranked among the top liberal arts colleges in the country, Vassar continues to be renowned for pioneering achievements in education, and for the beauty of its campus in Poughkeepsie, New York.
Land Acknowledgment
We acknowledge that Vassar stands upon the homelands of the Munsee Lenape, Indigenous peoples who have an enduring connection to this place despite being forcibly displaced by European colonization. Munsee Lenape peoples continue today as the Stockbridge-Munsee Community in Wisconsin, the Delaware Tribe and the Delaware Nation in Oklahoma, and the Munsee Delaware Nation in Ontario. Read the full statement.
President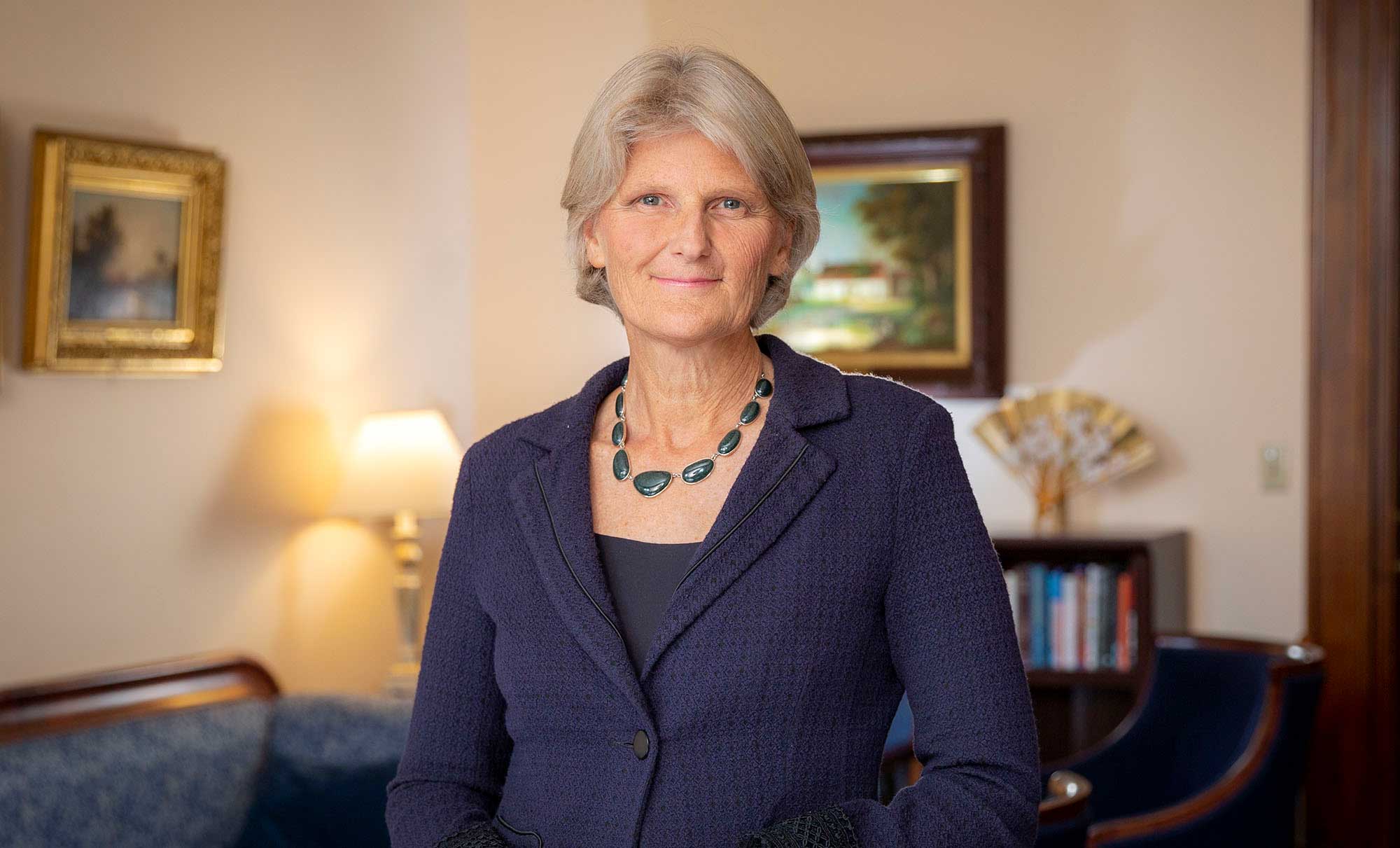 Elizabeth H. Bradley, PhD, was inaugurated as Vassar's 11th president on September 24, 2017. President Bradley is a noted public health expert who created the first Masters of Health Administration on the African continent with the Clinton Health Access Initiative and pioneered a model of innovation scale-up with the Bill & Melinda Gates Foundation. She continues to be a strong advocate for education and public health, regularly publishing opinion pieces in Forbes, Bloomberg News, and other national outlets as well as peer-reviewed research, including more than 325 peer-reviewed papers. She has co-authored three books, including The American Healthcare Paradox: Why Spending More Is Getting Us Less. She also served on the New York governor's COVID-19 advisory panel, New York Forward and is a member of the National Academy of Medicine and Council of Foreign Relations. Learn more about President Bradley.
Mission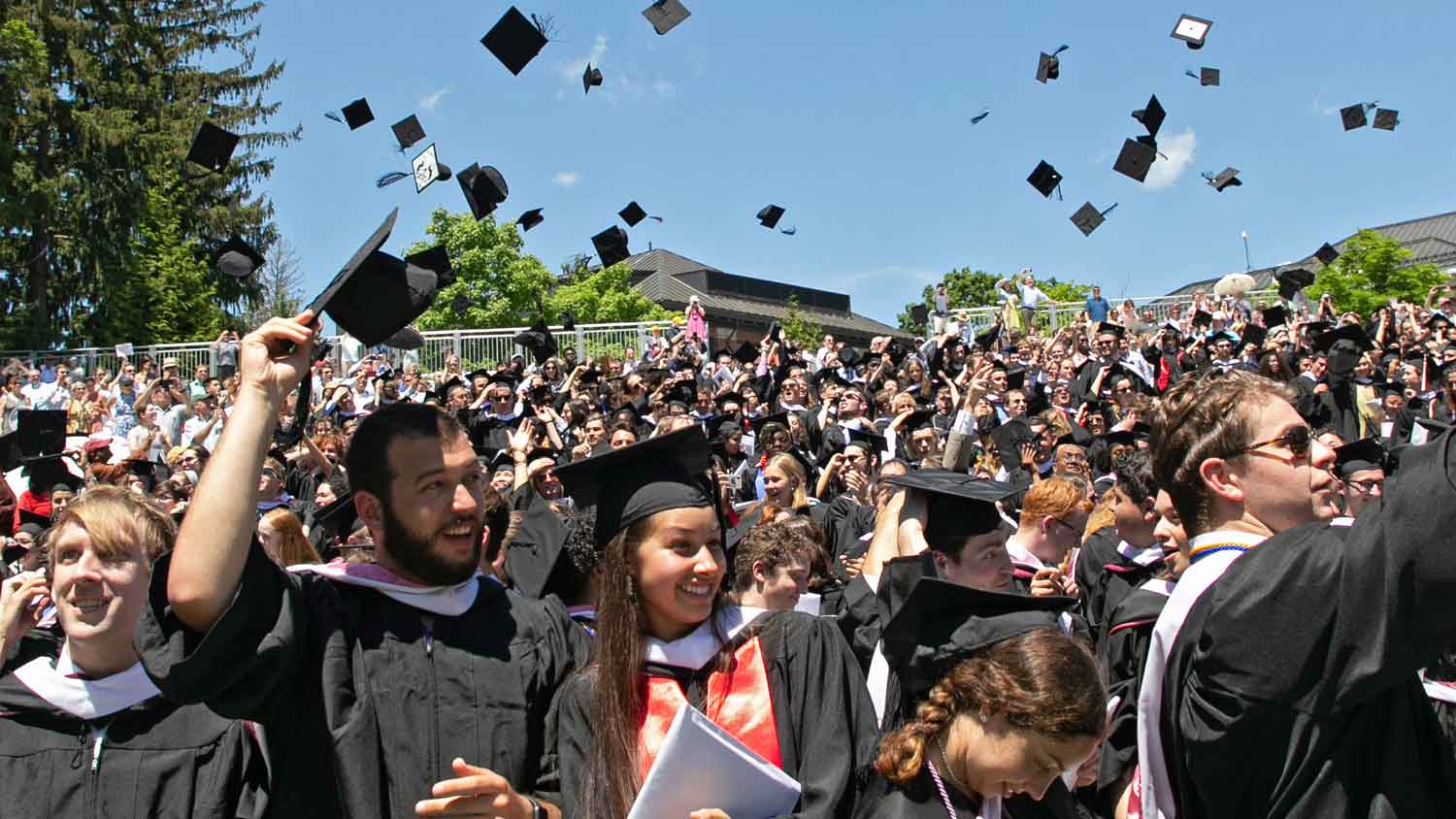 The mission of Vassar College is to make accessible "the means of a thorough, well-proportioned and liberal education"* that inspires each individual to lead a purposeful life. The College makes possible an education that promotes analytical, informed, and independent thinking and sound judgment; encourages articulate expression; and nurtures intellectual curiosity, creativity, respectful debate and engaged citizenship. Vassar supports a high standard of engagement in teaching and learning, scholarship and artistic endeavor; a broad and deep curriculum; and a residential campus that fosters a learning community.
Founded in 1861 to provide women an education equal to that once available only to men, Vassar is now open to all and strives to pursue diversity, inclusion, and equity as essential components of a rich intellectual and cultural environment in which all members, including those from underrepresented and marginalized groups, are valued and empowered to thrive. *From the College's First Annual Catalogue
History
Matthew Vassar (1792-1868), a prosperous Poughkeepsie brewer, became a pioneer for women's education and the study of the liberal arts in the United States when he founded Vassar College in 1861. On September 26, 1865, the College welcomed its first class of 353 students, offering young women an education equal to that of the best men's colleges of the day. Vassar hired the finest instructors and acquired the most up-to-date equipment for study and research, including a modern observatory and an art gallery. Coeducational since 1969, the College set the standard for a new form of distinctively equal coeducation. Today the College continues to energetically support critical inquiry and to inspire the advancement of knowledge. Recognized as one of the best liberal arts colleges in the country, Vassar has not only successfully fulfilled its founder's goals, but expanded them to accommodate the evolution of modern society. Read more
Facts & Stats
Students

2430

Faculty

369

Student:Faculty

8:1

Average AID Award

$55K

Majors

50

Varsity Teams

27
Diversity and Inclusion Initiatives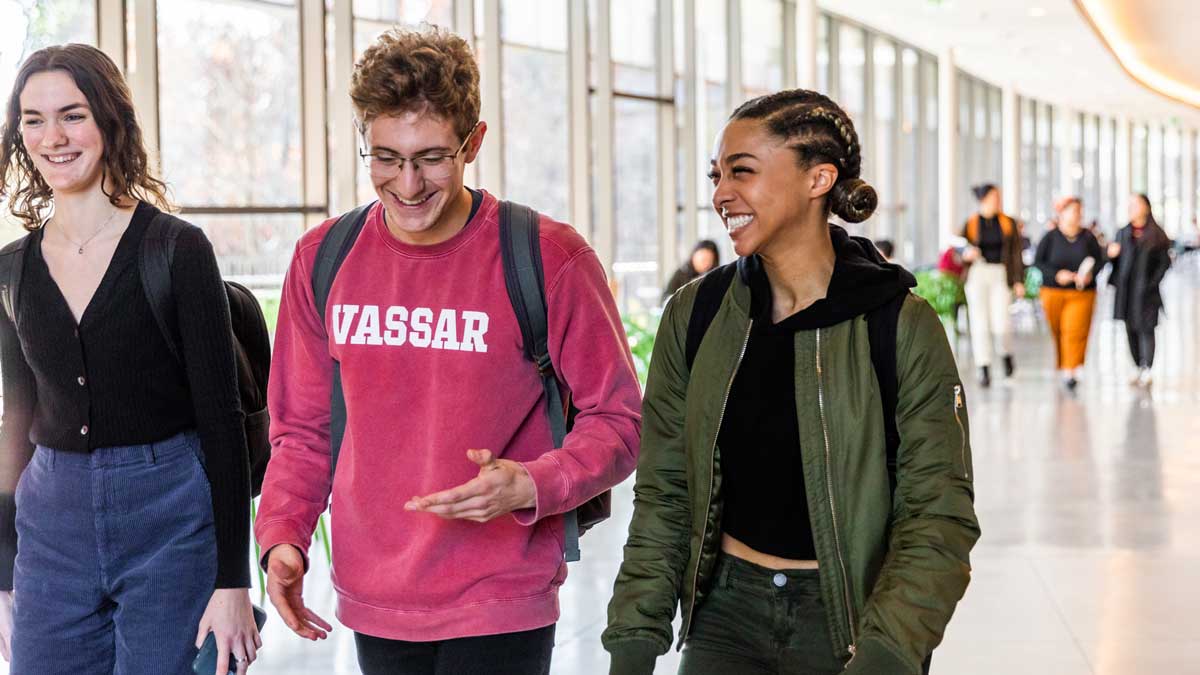 Vassar is committed to working toward a more just, diverse, equitable, and inclusive college community where all members feel valued and are fully empowered to claim a place in—and responsibility for—working, living, and learning together.
We believe that social difference is not a barrier or challenge, but rather an essential aspect of a strong community. Collaborating across such differences, a concept at the very core of Vassar's values, is necessary for social transformation and critical for the well-being of any community and its members. Through programs such as the Engaged Pluralism and the Office of Student Growth and Engagement, the College affirms the necessity of creating a diverse campus that reflects our lives as members of multiple local and global communities.
Sustainability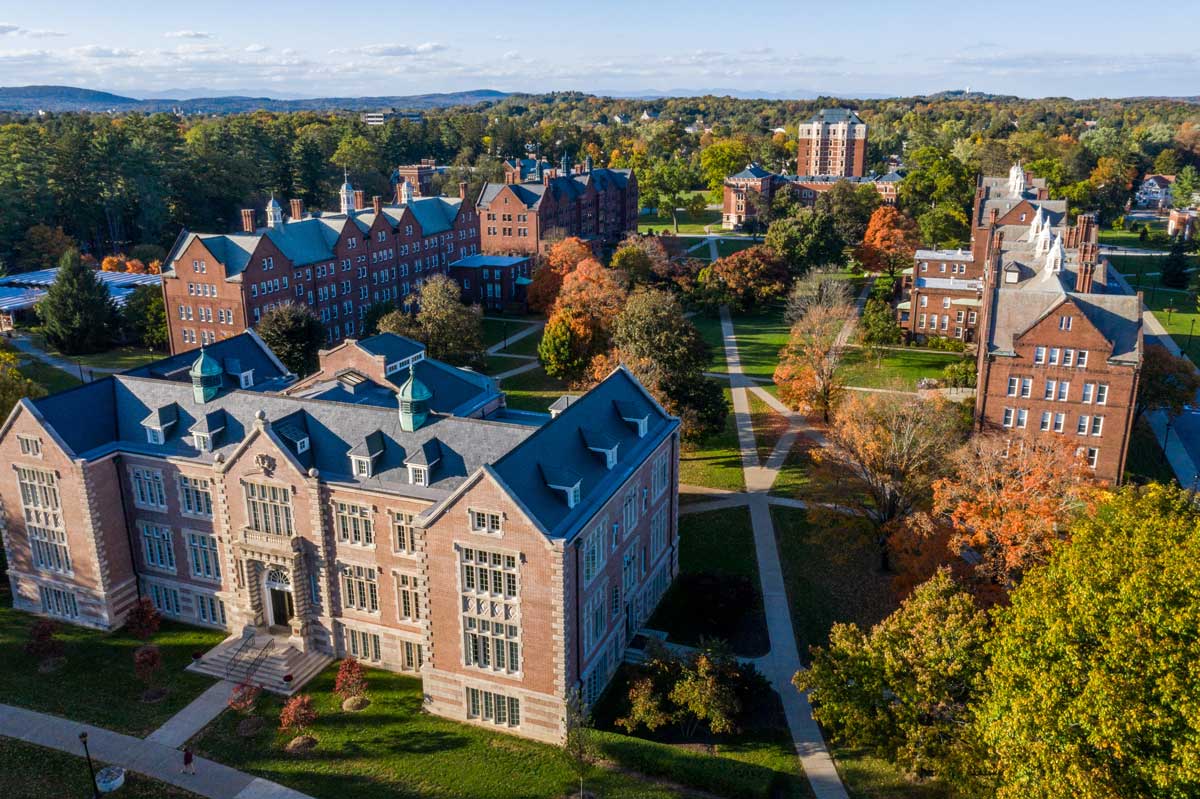 Since our founding, Vassar has always been bold in its action. We recognize that climate change is an existential crisis, and we are dedicated to combating it in the most effective ways possible.
In 2016 Vassar committed to achieving carbon neutrality by 2030, and we are proud to already be more than halfway to achieving that goal—reducing our carbon footprint from 30,550 metric tons (mTons) of greenhouse gas in 2005 to just 15,000 mTons in 2021. We continue to work towards our long-term target of sequestering more carbon than we emit, becoming Climate Positive. Learn more about Sustainability at Vassar.
Statement on Academic Responsibility and Respect for Persons
Vassar College values freedom of expression and supports deep engagement in and equitable access to teaching, learning, scholarly research, and artistic endeavor. The College is committed to the pursuit of knowledge, freedom of inquiry, and informed, robust, and inclusive debate. Vassar's faculty and students may engage with an array of disciplines and issues and are free to explore contested ideas and political positions. Our community welcomes forms of dissent and protest that acknowledge and encourage the expression of different perspectives. Read the full statement.