Founded in 1861, Vassar College is a residential, coeducational liberal arts college. Consistently ranked among the top liberal arts colleges in the country, Vassar is renowned for pioneering achievements in education, for its long history of curricular innovation, and for the beauty of its campus.
Land Acknowledgment
We acknowledge that Vassar stands upon the homelands of the Munsee Lenape, Indigenous peoples who have an enduring connection to this place despite being forcibly displaced by European colonization. Munsee Lenape peoples continue today as the Stockbridge-Munsee Community in Wisconsin, the Delaware Tribe and the Delaware Nation in Oklahoma, and the Munsee Delaware Nation in Ontario. Read the full statement.
President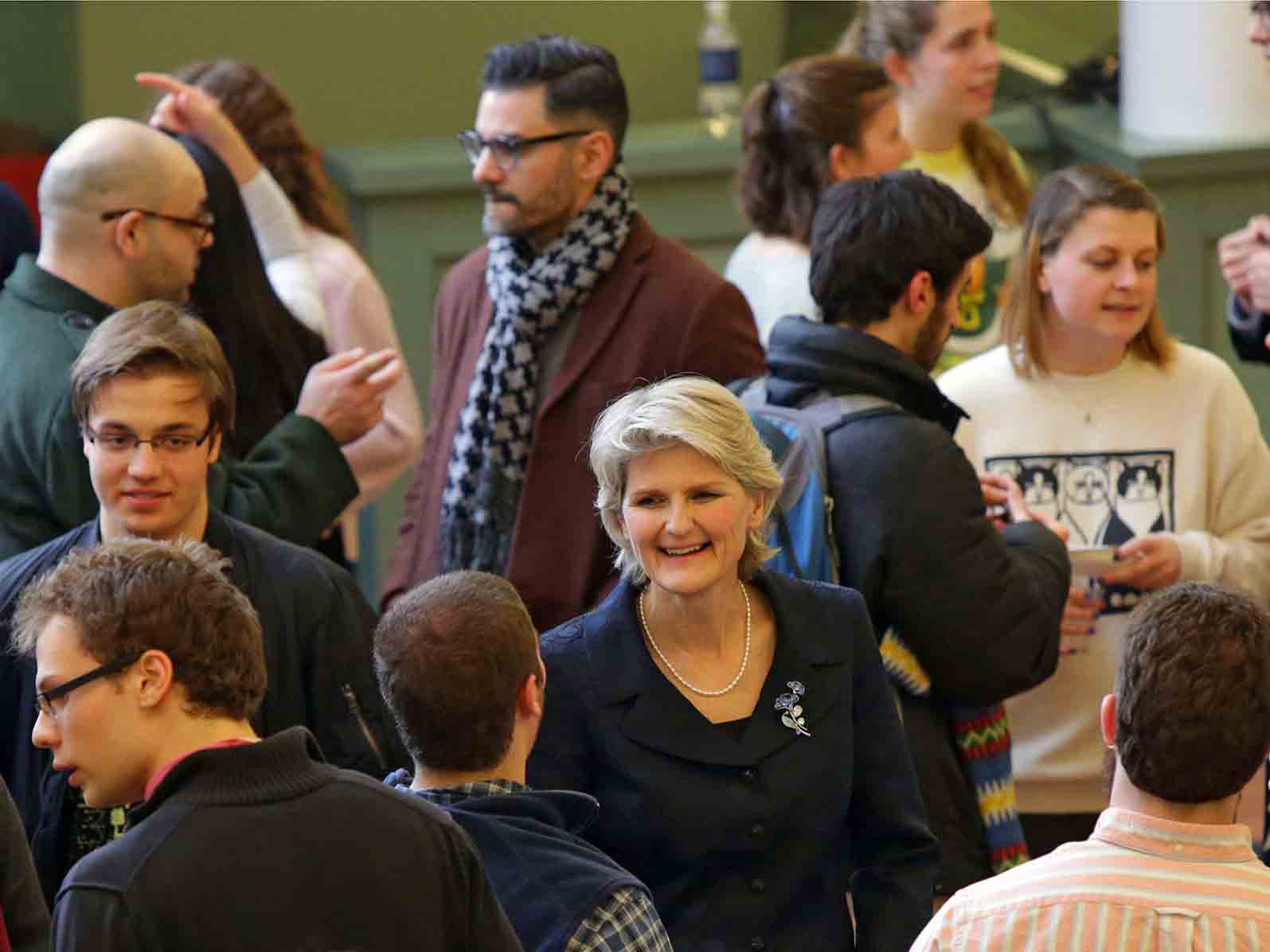 Elizabeth Howe Bradley was inaugurated as Vassar's 11th president on September 24, 2017. Visit the president's website and follow her on Twitter at @ehbvassar. Board of Trustees
Mission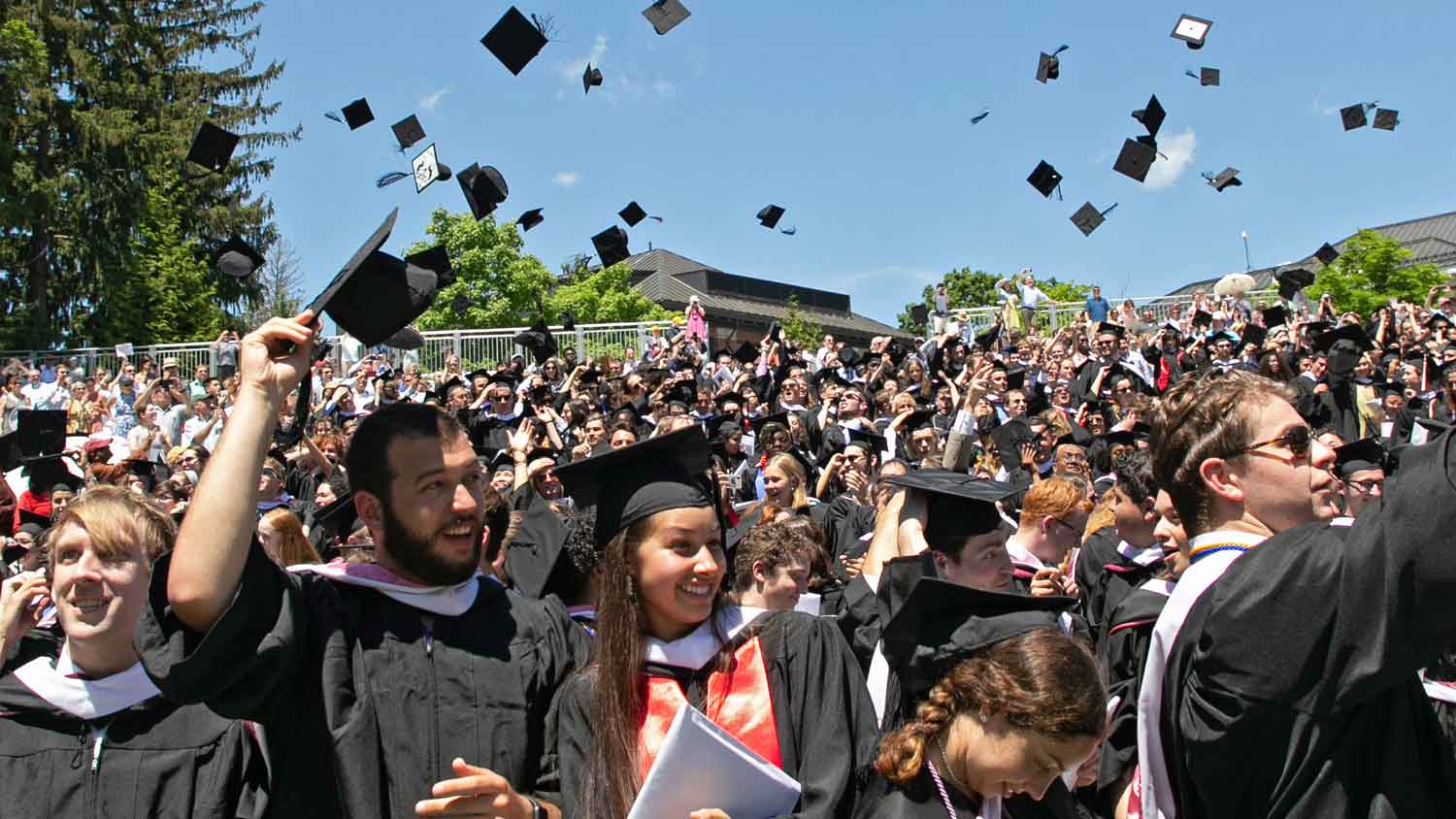 The mission of Vassar College is to make accessible "the means of a thorough, well-proportioned and liberal education"* that inspires each individual to lead a purposeful life. The College makes possible an education that promotes analytical, informed, and independent thinking and sound judgment; encourages articulate expression; and nurtures intellectual curiosity, creativity, respectful debate and engaged citizenship. Vassar supports a high standard of engagement in teaching and learning, scholarship and artistic endeavor; a broad and deep curriculum; and a residential campus that fosters a learning community.
Founded in 1861 to provide women an education equal to that once available only to men, Vassar is now open to all and strives to pursue diversity, inclusion, and equity as essential components of a rich intellectual and cultural environment in which all members, including those from underrepresented and marginalized groups, are valued and empowered to thrive. * From the College's First Annual Catalogue
History
A pioneer for women's education and liberal arts education in the United States, Matthew Vassar founded Vassar College in 1861. Opening its doors to its first class of 353 students paying $350 for tuition and "residence" on September 26, 1865, the college offered young women a liberal arts education equal to that of the best men's colleges of the day. Coeducational since 1969, Vassar College set the standard for higher education for women for more than 100 years and now sets the standard for true coeducation. Recognized as one of the best liberal arts colleges in the country, Vassar has successfully fulfilled its founder's goals. Read more
Facts & Stats
Students

2500

Faculty

355

Student:Faculty

8:1

Average AID Award

$54K

Majors

51

Varsity Teams

27
These figures are for the 2021/22 academic year.
Statement on Academic Responsibility and Respect for Persons
Vassar College values freedom of expression and supports deep engagement in and equitable access to teaching, learning, scholarly research, and artistic endeavor. The College is committed to the pursuit of knowledge, freedom of inquiry, and informed, robust, and inclusive debate. Vassar's faculty and students may engage with an array of disciplines and issues and are free to explore contested ideas and political positions. Our community welcomes forms of dissent and protest that acknowledge and encourage the expression of different perspectives. Read the full statement.
Diversity and Inclusion Initiatives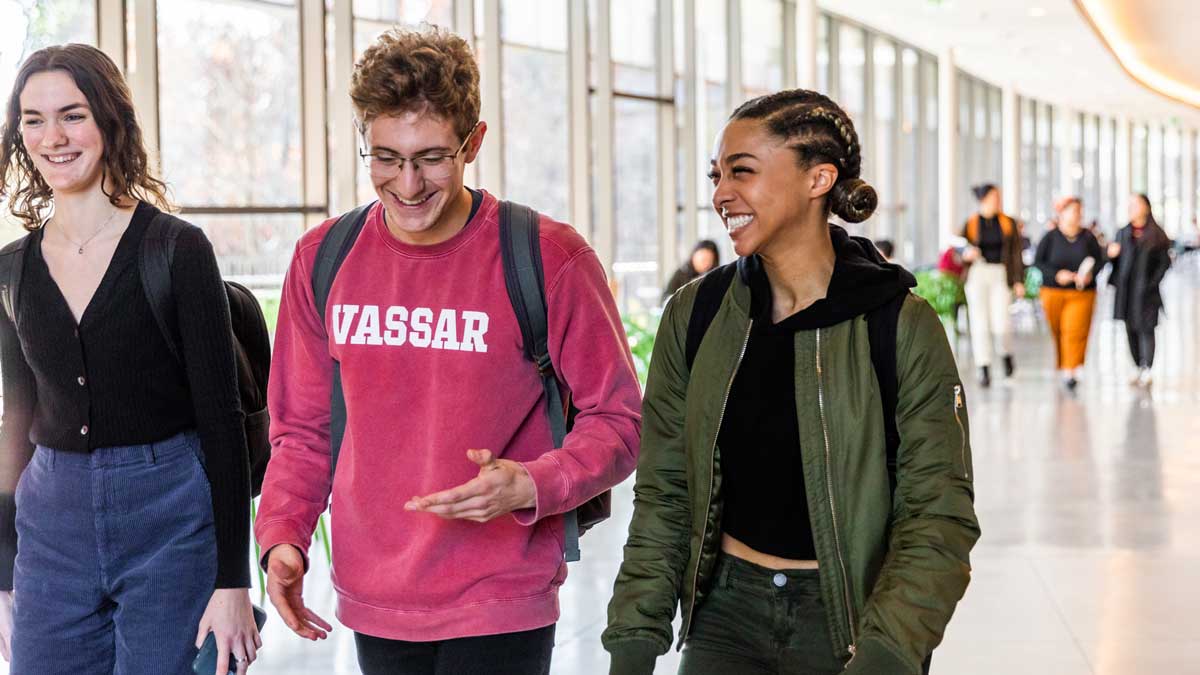 Vassar is committed to working toward a more just, diverse, egalitarian, and inclusive college community where all members feel valued and are fully empowered to claim a place in—and responsibility for—our shared working, living, and learning. The college affirms the inherent value of a diverse campus and curriculum reflective of our lives as members of multiple local and global communities.
Sustainability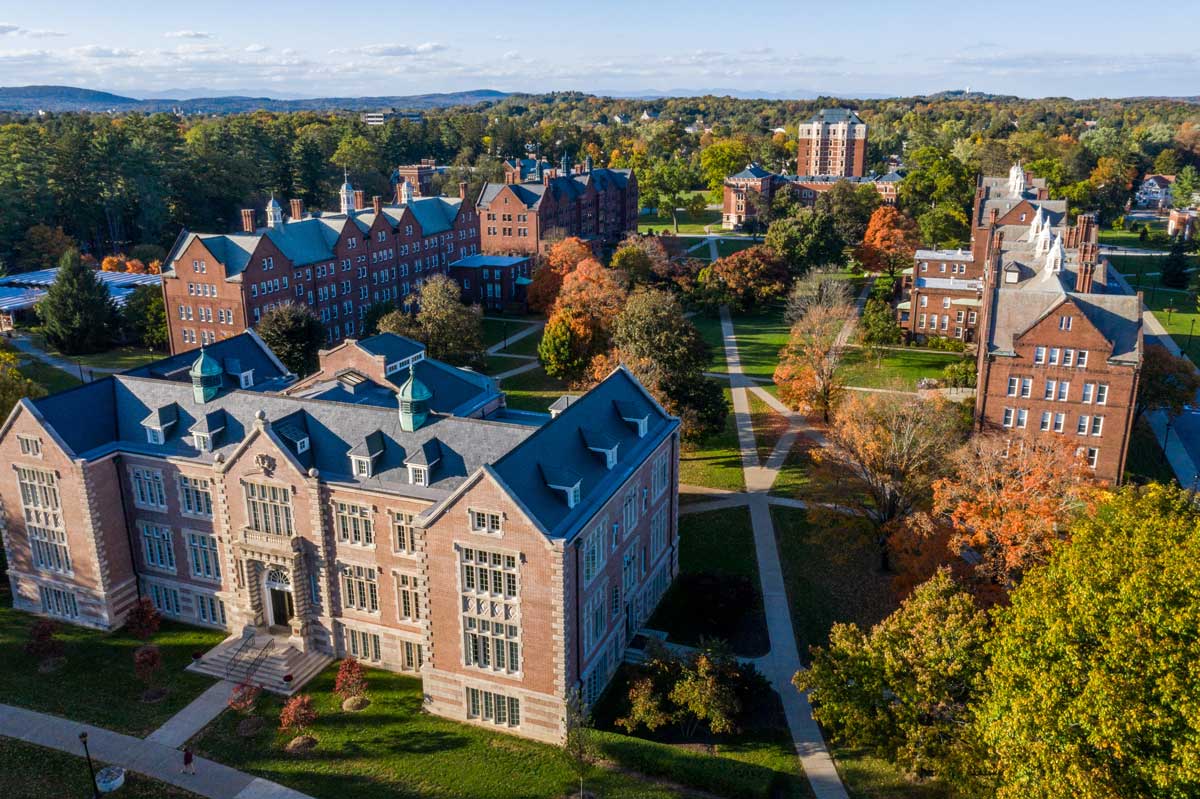 The Office of Sustainability oversees Vassar's green initiatives, including efforts on reaching carbon neutrality, engaging students in sustainability initiatives, and reducing the environmental impact of the college's operations. Learn more about sustainability at Vassar and download the Vassar Climate Action Plan.