Career Center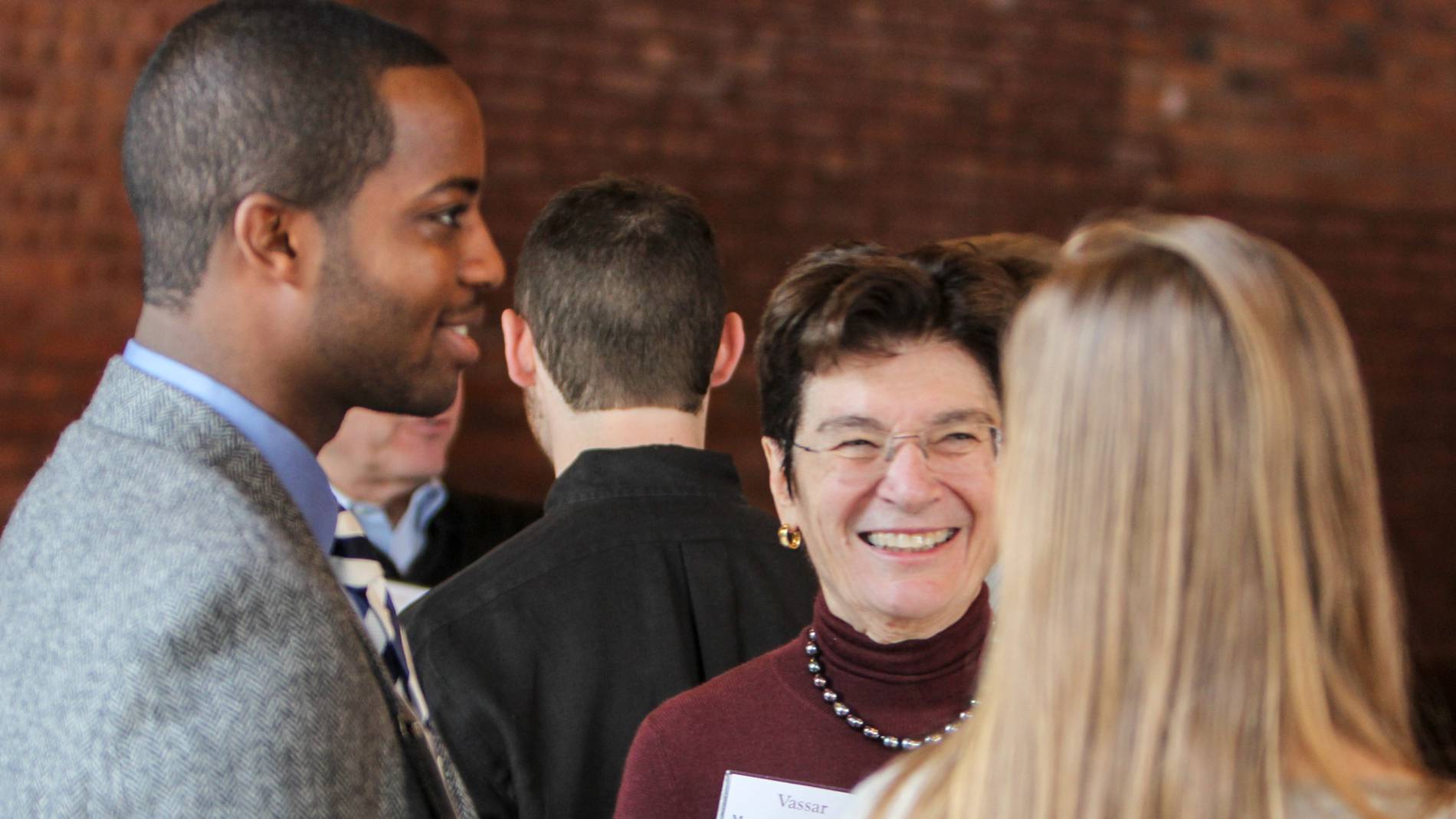 Career networking is a vital part of professional development. As a Vassar alumna/us or student, you are part of, and have access to, a network of more than 40,000 people who have shared the Vassar experience.
There are several ways to locate and connect with Vassar alumni and others in the Vassar community.
First, join VassarNet, Vassar's online community of alumni, students, parents, faculty, and friends of Vassar, to build your network and find Vassar-connected opportunities. On this platform, you can:
Search for people by industry, location, major, and more.
Send messages to contacts of interest, and set up informational interviews.
Join groups to affiliate over shared interests and identities.
Search for (or post) job and internship opportunities for the Vassar community.
Ask career-related questions and get answers from the community.
Second, to locate additional alumni of interest, check out the Alumni Directory. This directory contains listings for all alumni, including people who may be willing to share career advice.
Third, check out the profiles of almost 29,000 alumni on Vassar's LinkedIn "University" Page, where you can search for alumni by employer, location, industry, and more.
Have a job or internship lead to share?
You can help to strengthen the Vassar network for current students and alumni by posting your opportunity on VassarNet. Internships and entry-level positions can also be posted to Handshake, Vassar's job/internship database for students. Get more information about recruiting Vassar students.
Need help?
The Career Development Office at Vassar offers a variety of services to alumni and students, including:
Career counseling
Career assessment
Law and graduate school advisement
Access to a number of subscription and password-protected job search resources and databases
Career Development Office services and resources for Alumni