Martel Theater
See also, Mary Virginia Heinlein Stage in the Martel Theater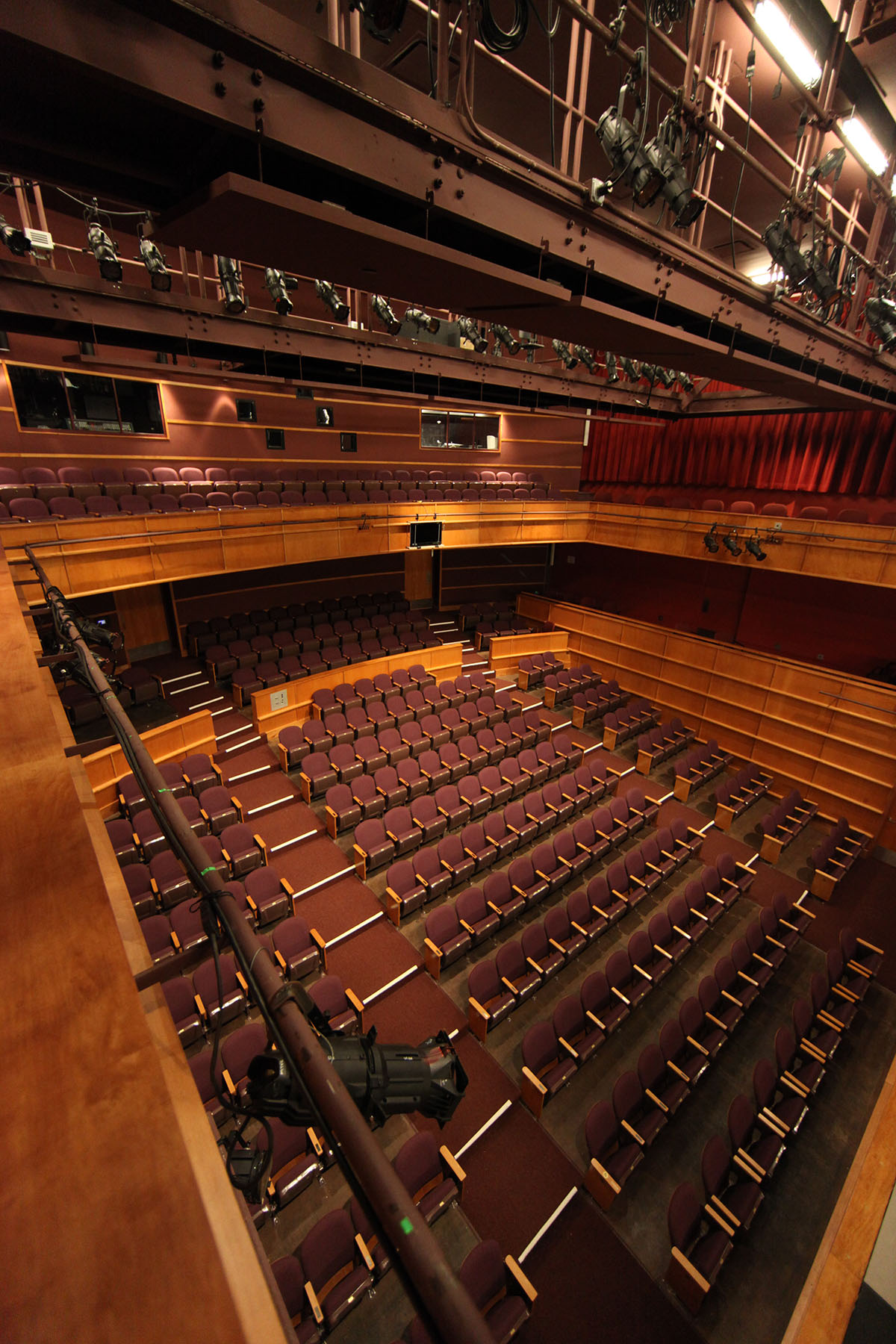 The Martel Theater takes up the core of the Vogelstein Center for Drama and Film. Patrons enter the theater from a dramatic three-story lobby with a second floor walkway that looks down on the spectators waiting below. The cool light wood and rich purple curtain of the Martel offer a striking introduction to the space upon entering the theater. With orchestra seating, side parterres, and a balcony, this inviting space seats 330 people. The Martel has a large proscenium stage, a flyhouse, a fully trapable floor, a 1600 square foot shop, and technologically advanced light and sound systems. The department uses the Martel traditionally for both dramas and musicals, and unconventionally for more novel, sometimes student written, productions. The Martel is a classroom for the study of theater and performance, and as such houses courses and the critical work of making theater.
Mary Virginia Heinlein Stage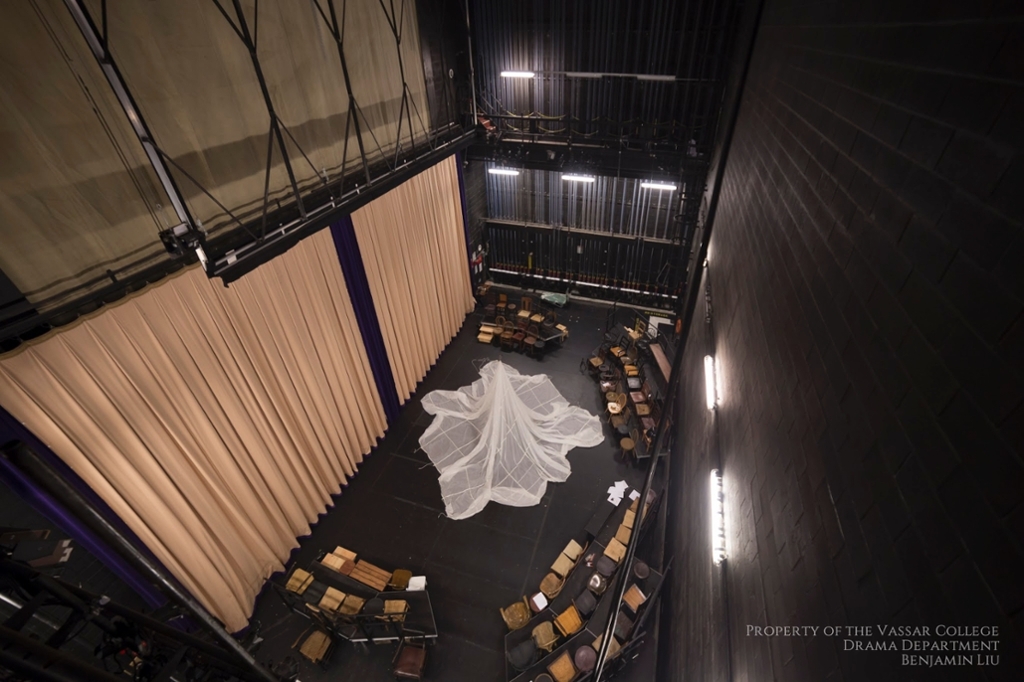 The Heinlein Stage is named after Mary Virginia Heinlein '25 who taught at Vassar. Heinlein spent years studying abroad and was influenced by the psychological exploration of the experimental dramatists of the twenties; this became one of her continuing and developing interests. In her own words, "We teach, therefore, techniques of learning and hope the student acquires the taste for constant exploration." Today, the Experimental Theater of the drama department has created theater on the stage configuration dedicated to Heinlein. Some of the productions include The Glass Menagerie (Tennessee Williams) directed by Neil Worden, The Skriker (Caryl Churchill) directed by Nate Silver '09, Abanthis: A Woman About Whom Nothing Is Known (Amanda Culp, adapted from Ann Carson's "If Not, Winter:Fragments of Sappho") directed by Amanda Culp '08.