Main Building
On Thursday October 30, 1969, at 2:45 a.m., 34 Black women successfully barricaded the elevator and the doors of Main Building, taking over the building. In this act of civil disobedience, these students, feeling the urgency for change and liberation spurred on by the Civil Rights and Black Power movements, stood up to demand to be included in the fabric of Vassar College. They staged a sit-in to protest administrative overtures such as the African American Cultural Center, Kendrick House, and a Black Studies Program, being referred to as "experiments," and to improve the social and educational experiences of Black students. There was no better place to demand to be heard than Main, the location of the campus communications center. As Claudia Thomas '71 has noted, "All calls to Vassar came through the switchboard in Main Building. Not even the College president had an outside line. Main was the very heart of Vassar."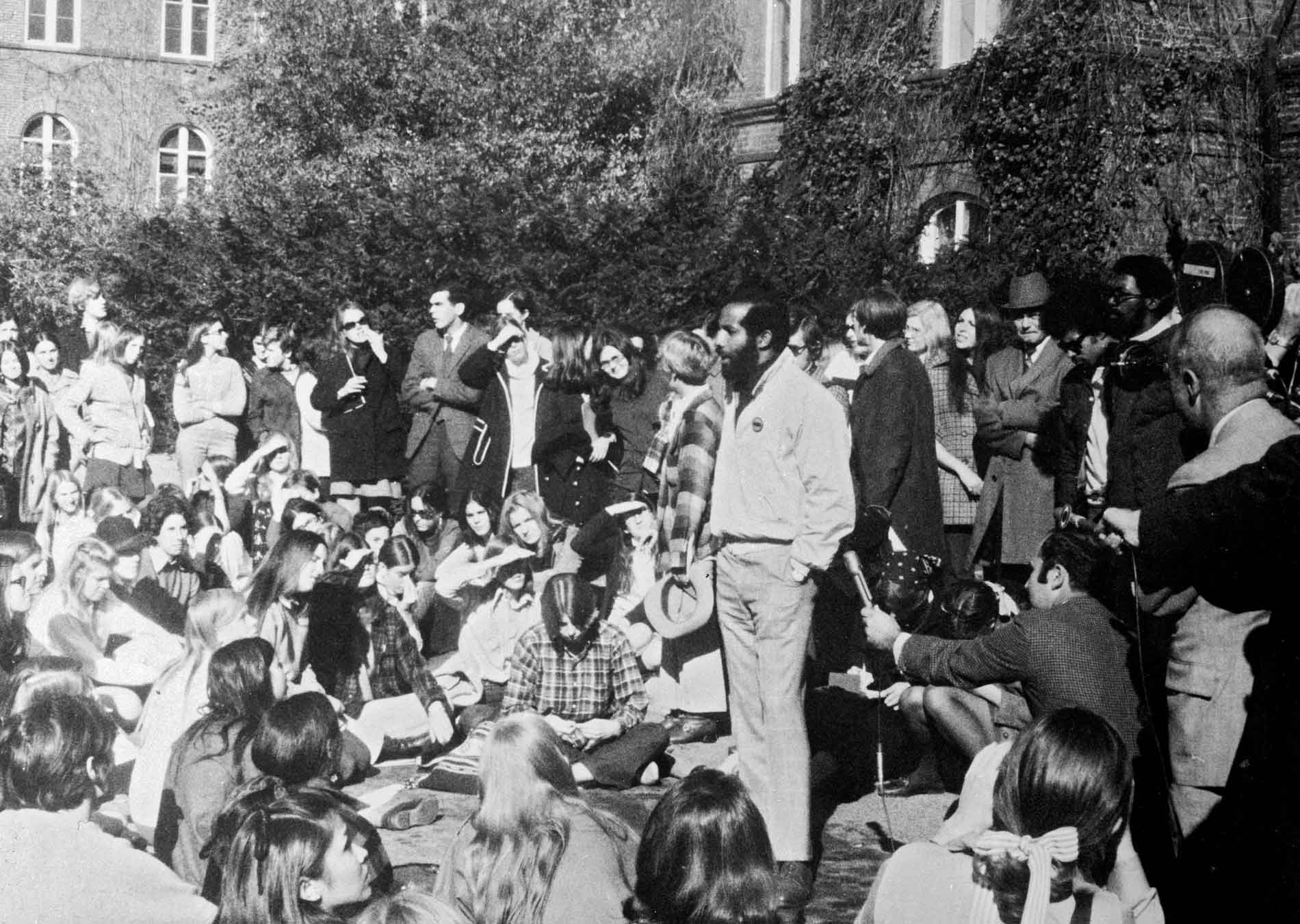 Twenty-one years later, there was still an unfinished fabric. On Wednesday, February 14, 1990, between 90 and 100 students, led by the Coalition of Concerned Students, took over Main Building again. Two weeks earlier, Senator Daniel Patrick Moynihan (D-NY) had received the Eleanor Roosevelt Chair and delivered the Roosevelt lecture at Vassar. But at a reception thereafter, he was accused of dismissing a member of the Vassar community with a racist remark. A slow administrative response to the question of whether such actions reflected the values of Vassar forced students to return to the heart of campus to check the pulse of the College.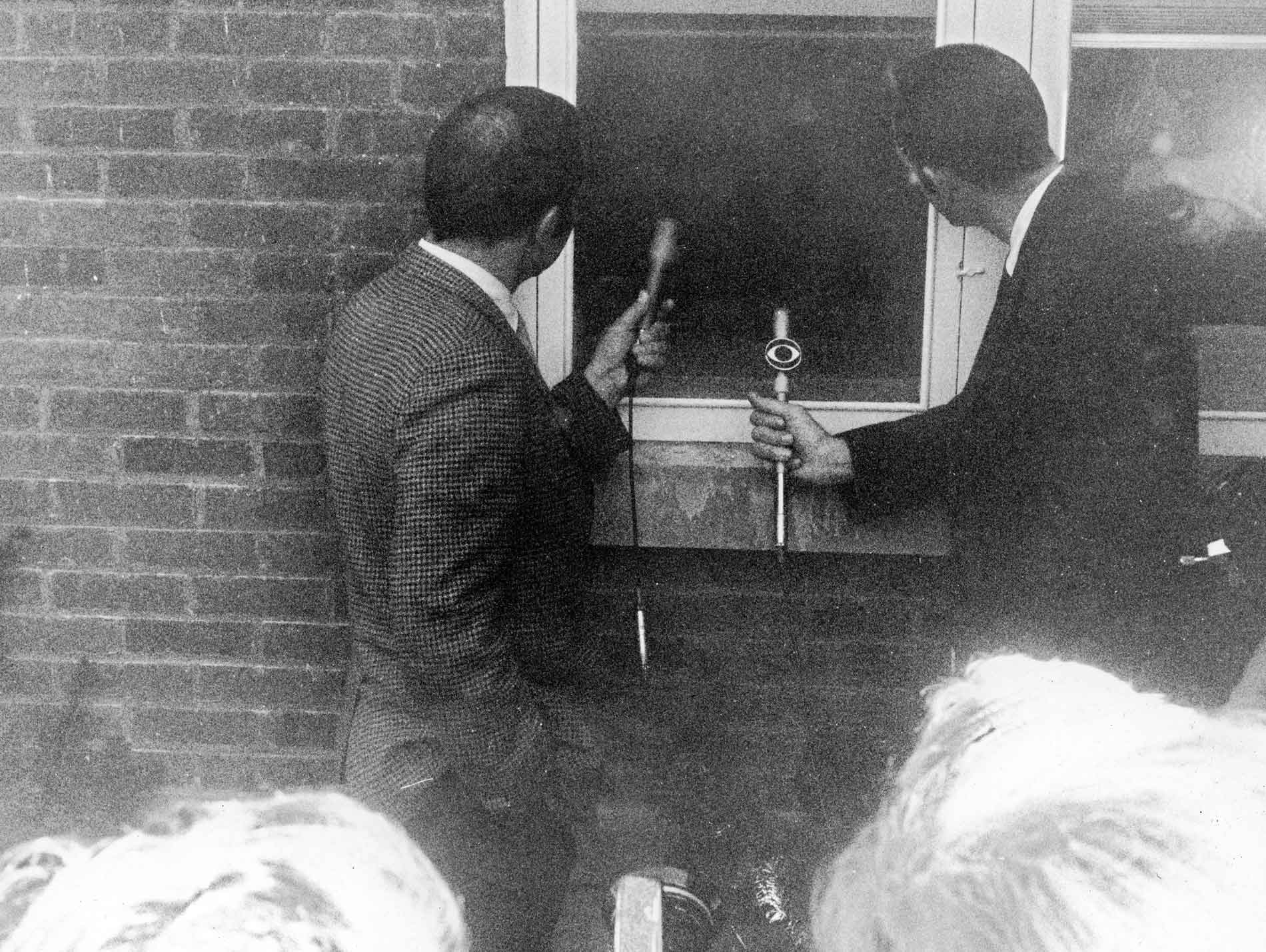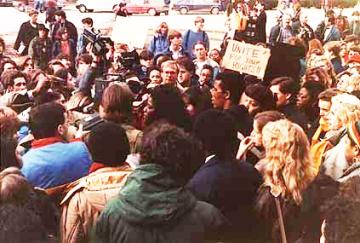 With an increase in the number of students of color between 1984 and 1990, the Coalition of Concerned Students understood solidarity as a means for transformative change and not only called on the president to rescind the chair from Moynihan but also to remake Vassar. Both acts of civil disobedience reveal the legacy of students standing at the center of campus in order to speak truth to power, and their efforts to improve the experiences of all members of the Vassar community. The demands put forth in 1969 and 1990—more than two decades apart—called on Vassar to carefully and creatively weave a more inclusive fabric.
Remembrance
In the tumult following Dr. King's assassination, Vassar's bold vision to cultivate intellectual and social support for African Americans in higher education yielded the AACC and the Black Studies program. That vision was spurred by the Black women at Vassar who spoke up in 1969.
—Richard Roberts '74
Archival Materials