Emerald Ash Borer Management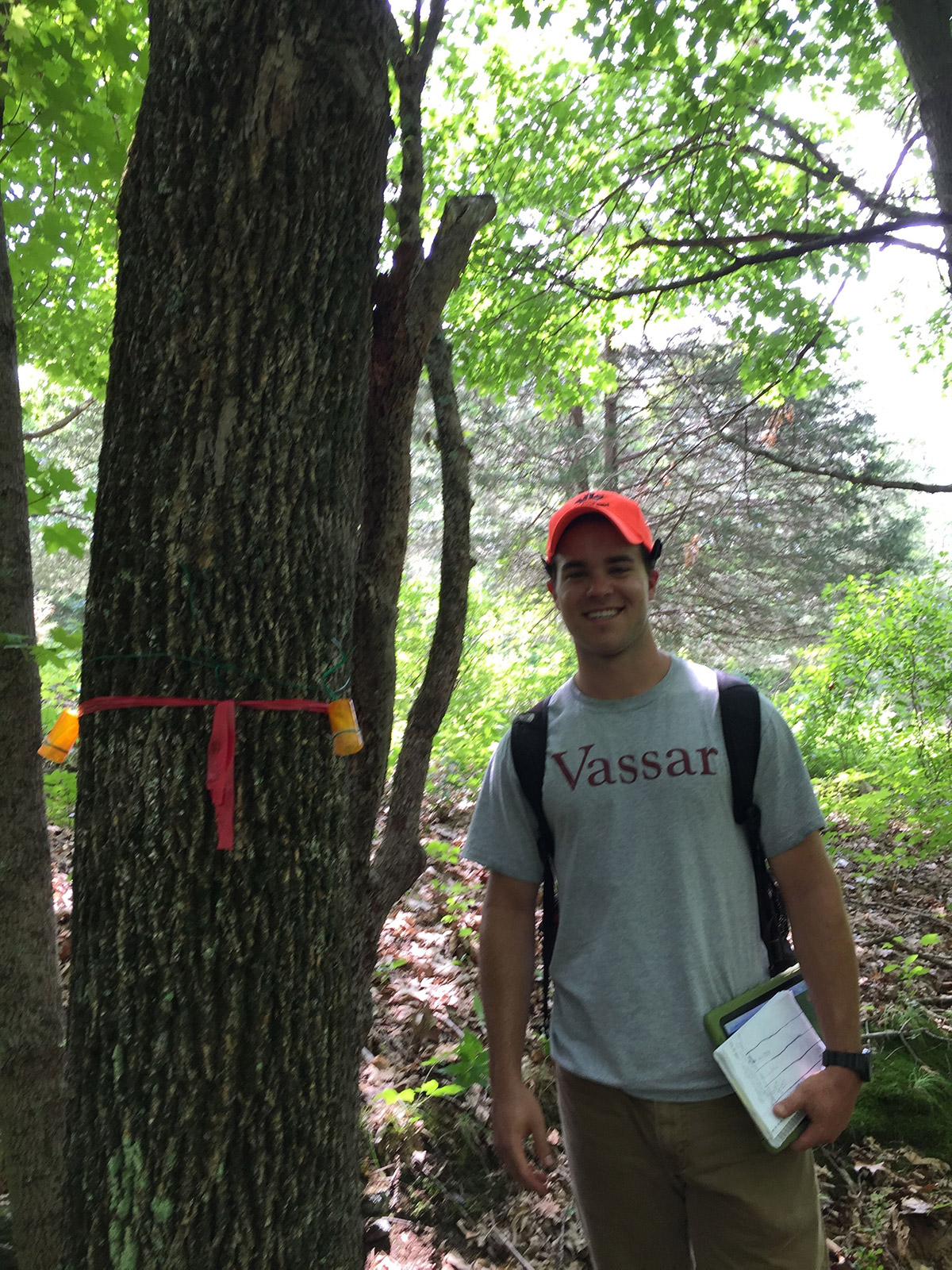 The emerald ash borer (Agrilus planipennis) is an invasive beetle from Asia that was unintentionally transported into the U.S. in wooden pallets and packing materials. Ash trees are severely damaged by developing larvae that feed between the outer bark and sapwood, stopping the transport of nutrients throughout the tree. Most trees are killed within 2-4 years of infestation due to a lack of natural enemies and lack of tree resistance.
The emerald ash borer was discovered on the Preserve in the spring of 2017 and we anticipate that we will lose the majority of our ash trees within the next 4 years. On the Vassar Farm and Ecological Preserve (VFEP), ash trees are important early to intermediate successional trees in upland and floodplain areas.  The loss of ash will have devastating effect on our forested communities. In riparian zones, water quality can become compromised. Increased light input can lead to algal blooms and stream banks can destabilize, increasing sedimentation. In riparian and upland zones, increased light input can cause native species to become outcompeted by invasive vines and shrubs. Such changes in the forest structure and canopy composition can lead to a decrease in biodiversity.
EAB Management Plan at VFEP
As part of her senior thesis, Elizabeth Ruiz ('14) developed an EAB management plan for the VFEP that included the following:
Prevention (compliance with quarantine of firewood and development of outreach programs)
Monitoring tree health and EAB presence
Pesticide injections on a sample of ash trees
Seed collection and preservation at the Mid Atlantic Regional Seed Bank
Release of a biological control agent.
This management plan was implemented in the spring of 2014 and continues today.