Contact
Jonathon Kahn
,
Director of Engaged Pluralism
I am a Professor of Religion, Africana, and American Studies. I've been at Vassar for 17 years now (I can't believe it!). My teaching and research interests sit at the intersection of race, religious ethics, and politics. At the start of each semester, there is nothing I like more than the prospect of building supportive learning communities. What do I do with my spare time? I love to cook each night—a great feeling of daily accomplishment.
Selena Hughes
,
Engaged Pluralism Program Administrator
Hi! My name is Selena (she, her, hers), and in 2023 I joined the Engaged Pluralism Team as the Program Administrator. Prior to coming to Vassar, I was an educator from 2013–2023. There I cultivated a passion for creating culturally sustaining classrooms and spaces in Dutchess County, Honduras, and Kansas City. In my spare time, I read sci-fi and fantasy novels, write stories, and LARP.
Interns
Azure Malley-Porter '25
My name is Azure (she/her). It's my second year here at Vassar and also with Engaged Pluralism. I'm a political science major and a fun fact about me is that I'm a Scorpio.
Manoshi Hassan '25
Hi everyone! My name is Manoshi (she/her) and I am a sophomore potentially majoring in Economics. I am one of the new Engaged Pluralism interns this year but I have been involved with Engaged Pluralism since the summer before my freshman year! A fun fact about me is that I love reading and every other form of storytelling.
Tianyu Xiong '25
Hey! I'm Tianyu (he/him) and I'm a sophomore majoring in Economics and possibly History. I'm joining the Engaged Pluralism team this year as a new intern, but like Manoshi I've been involved with Engaged Pluralism since the summer before my first year. A fun fact about me: I'm really passionate about the Vassar benches!
Engaged Pluralism Coordinating Committee
EP Collaborative Team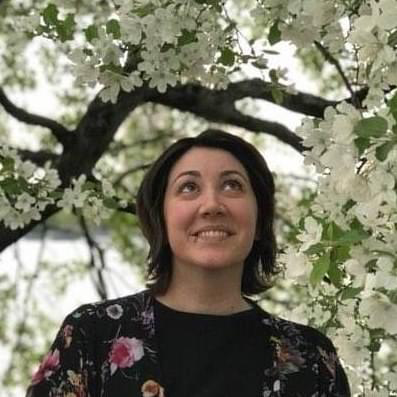 Alexia Ferracuti (she/her), Director of Inclusive Pedagogy
Hi everyone! I'm Alexia Ferracuti (she/her/hers), the new Director of Inclusive Pedagogy at Vassar. In my role, I put together programming and resources related to inclusive teaching and learning, and also offer confidential one-on-one consultations to support anyone who is currently teaching. I also help collaboratively oversee the collective activities of Engaged Pluralism, and help direct the Student Teacher Engaged Pedagogical Partnership (STEPP) program. A fun fact about me is that I grew up speaking Italian and also have a PhD in Italian literature and theatre, focusing on gender and comedy in the Renaissance. Please reach out (aferracuti@vassar.edu) if you'd like to discuss anything related to teaching at Vassar, or have an idea for something we might be able to collaborate on together related to inclusive pedagogy!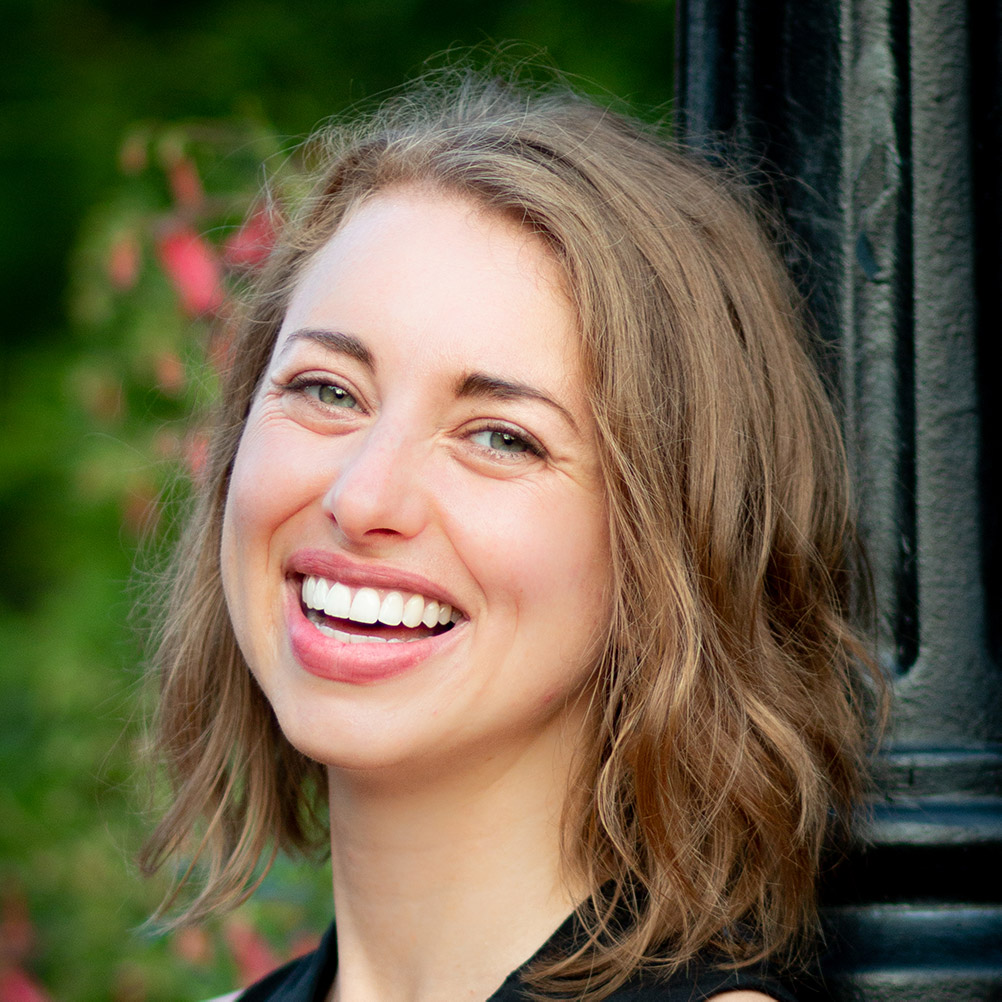 Amanda Munroe (she/they), Director of Restorative Practices for Engaged Pluralism
Wam fall greetings, everyone! Amanda Munroe here, she/they, on campus since late July. In my role as Director of Restorative Practices, I work to promote engaged pluralism by empowering the Vassar community to constructively navigate differences and respond to harm in restorative ways. I facilitate restorative practices like circle practice, affinity spaces, restorative conferences, consensus-based decision-making, nonviolent communication, de-escalation, active listening, and more. I also train and support people in how to practice these strategies themselves. As a private resource on campus, I offer consultations for anyone who wants to talk about a challenging situation. A fun fact about me is that I love to sing and am looking for a choir to join! If you'd like to collaborate, learn more about restorative practices, or invite me to your choir (or anything else), please drop me a line at amunroe@vassar.edu or drop by my office on the third floor of the college center across from WVKR.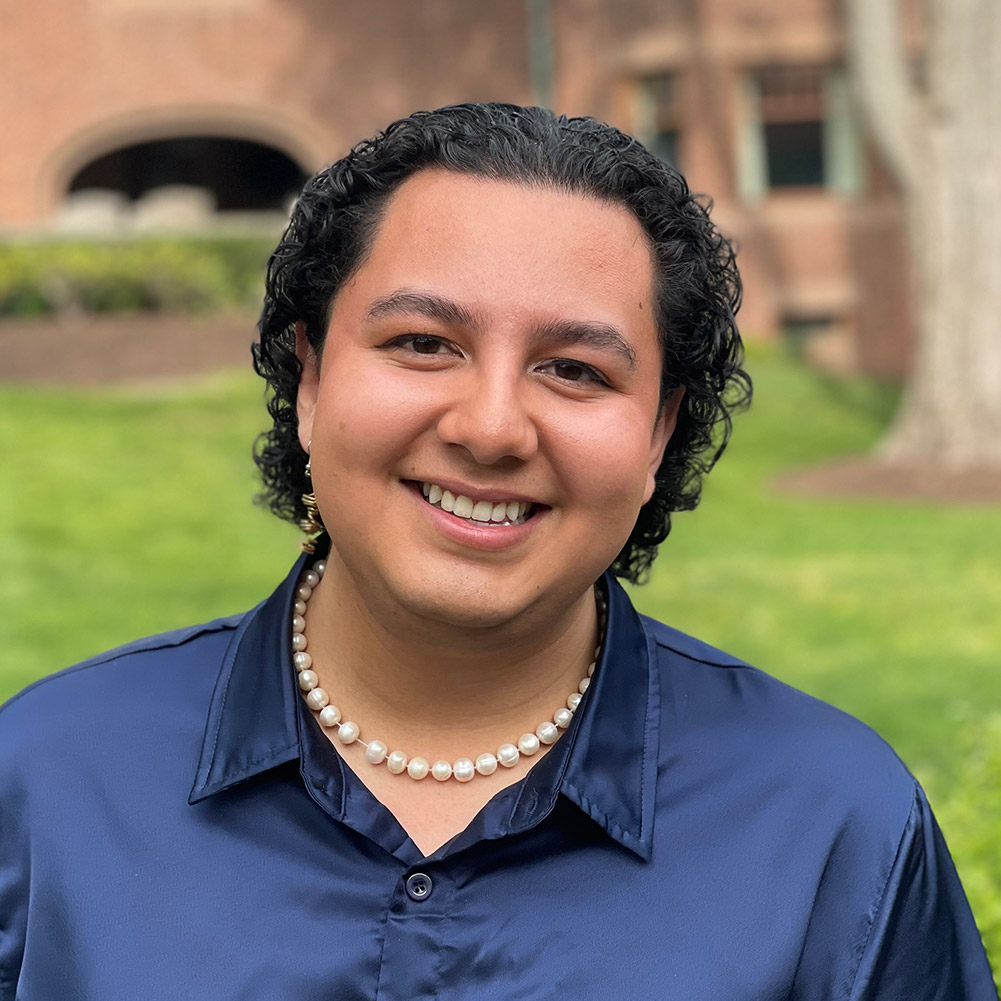 Julián Aguilar '23 (he/him), Administrative Fellow and Manager of Employee Experience Initiatives
Greetings, all! I'm Julián Aguilar '23 (he/him), Administrative Fellow and Manager of Employee Experience Initiatives in the Office of the Vice President for Technology and Human Resources. So excited to be joining the EP team! As part of my role, I design, implement, and manage a variety of HR programs that enhance the capacities and overall experience of our employees, from onboarding to career mobility to Employee Resource Groups. In partnership with the other folks on the EP Collaborative Team, I also help oversee EP and its various components. A fun fact about me is that I enjoy all things blueberry! If you'd like to talk about the employee experience or how we can foster a deeper community for our employees, please reach out (jaguilar@vassar.edu)!