Vassar Continues Commitment to Engaged Pluralism
Initially funded by grant from The Mellon Foundation, the initiative has become integral to the Vassar community.
When Vassar secured an $800,000 grant from The Mellon Foundation five years ago, few had heard of Engaged Pluralism, the focus of the $1.6 million initiative the grant supported.
Now, as the funding from the Mellon grant comes to its end in December, the College seeks to transition the Engaged Pluralism Initiative (EPI) to a more permanent, institutionalized part of the College—with the goals of sustaining the momentum made in transforming Vassar's culture to include a greater sense of care and belonging.
President Elizabeth H. Bradley noted that "After five years, it is apparent that the collective spirit and will developed via EPI is gaining traction and expression in many parts of the College. Members of our community in every division of the College have demonstrated that they are willing and eager to participate in the work of belonging, inclusion, and equity on campus."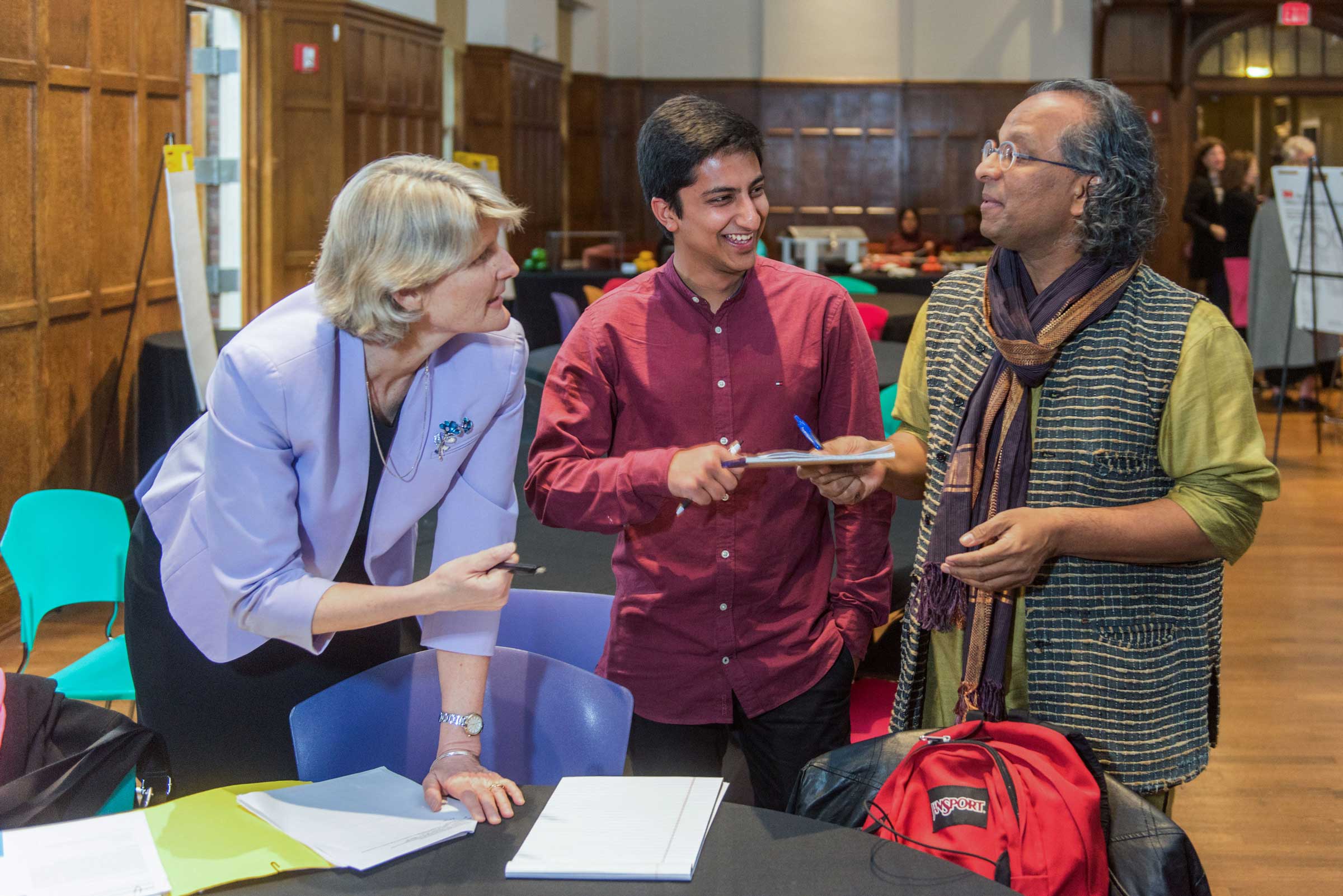 The President noted that the new program will be called Engaged Pluralism. "By dropping the word 'Initiative,' the College signals the more permanent importance of engaged pluralism as a core value and practice," she said. "Given the impact of EPI and its alignment with the College's mission, I am committed to continuing to nurture and support the work that EPI has begun and ensure that the spirit and practices of engaged pluralism are embedded as a core institutional value moving forward."
Bradley said she was thankful to the work of former EPI Director and Associate Professor of Anthropology Candice Lowe Swift, current EPI Director and Professor of Religion Jonathon Kahn, current Grand Challenges Director and Associate Professor of Physics and STS José Perillán, and former Grand Challenges Director and Associate Professor of Biology Jodi Schwarz, who documented the experience of EPI and Grand Challenges as both efforts worked toward a greater understanding of belonging at Vassar over the last five years. "I am indebted to these four, who brought their strengths and experiences together to produce an outstanding analysis of EPI's contributions to the College," Bradley said.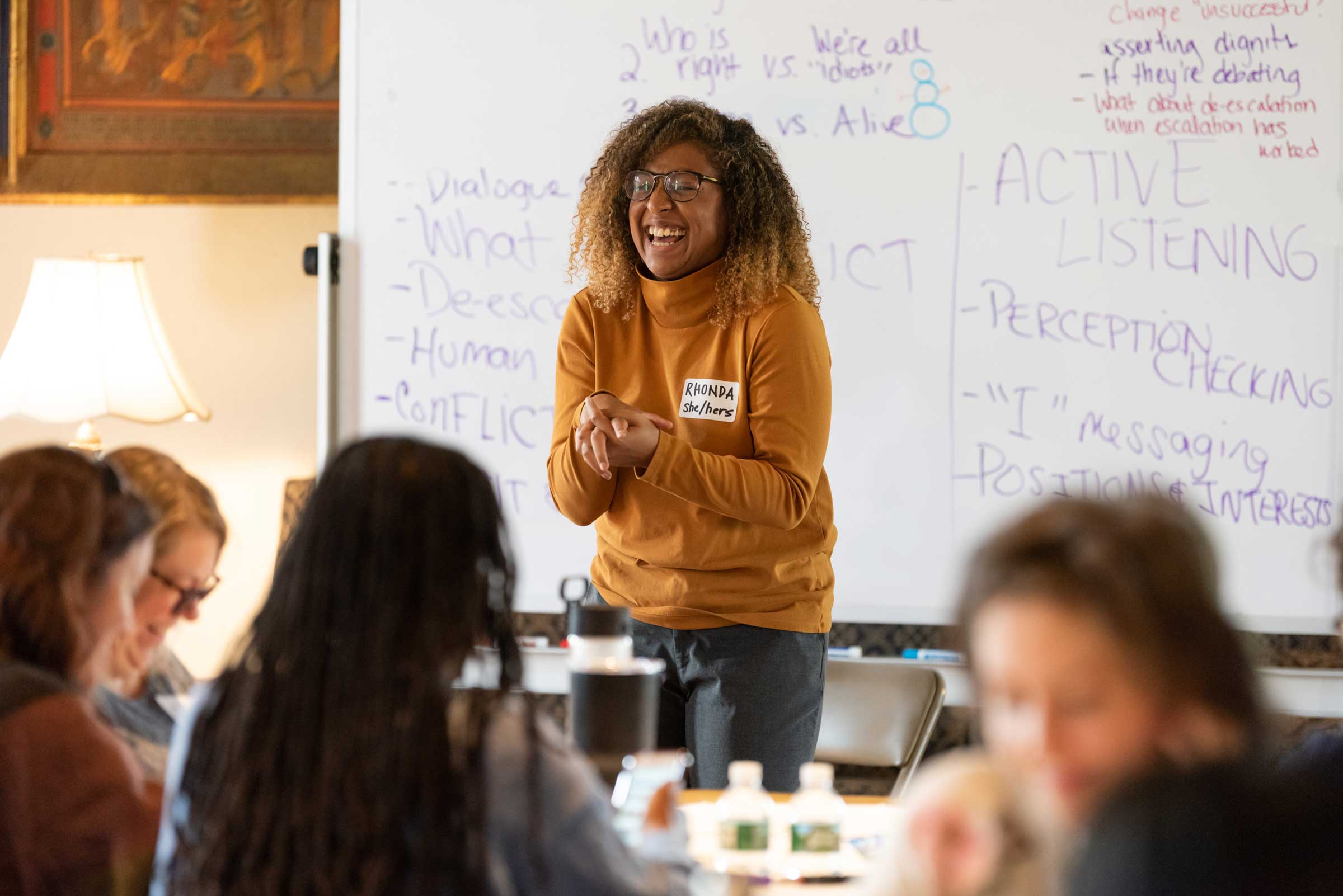 Under the new plan, the position of Engaged Pluralism Director, to be held by a faculty member (currently Professor Kahn), will report to the President, demonstrating the overall institutional commitment to this work. Additionally, in an effort to engage deeply broader areas of the College, three other positions will be shaped to include Engaged Pluralism—Director of Professional Development and Engaged Pluralism, Director of Restorative Practice and Engaged Pluralism, and Director of Inclusive Pedagogy and Engaged Pluralism—and will report to the Vice President of Technology and Human Resources, the Dean of the College, and the Dean of the Faculty, respectively. Also, another full-time position, Program Coordinator for Engaged Pluralism, will report to the Engaged Pluralism Director, and Engaged Pluralism will have a budget for various events, workshops, and speakers.
Kahn said he was looking forward to guiding the new Engaged Pluralism program through its next phase. "To me, the headline of all this is that engaged pluralism is now built into the important institutional corners of the College," he said. "Launching this next stage reflects the success of EPI."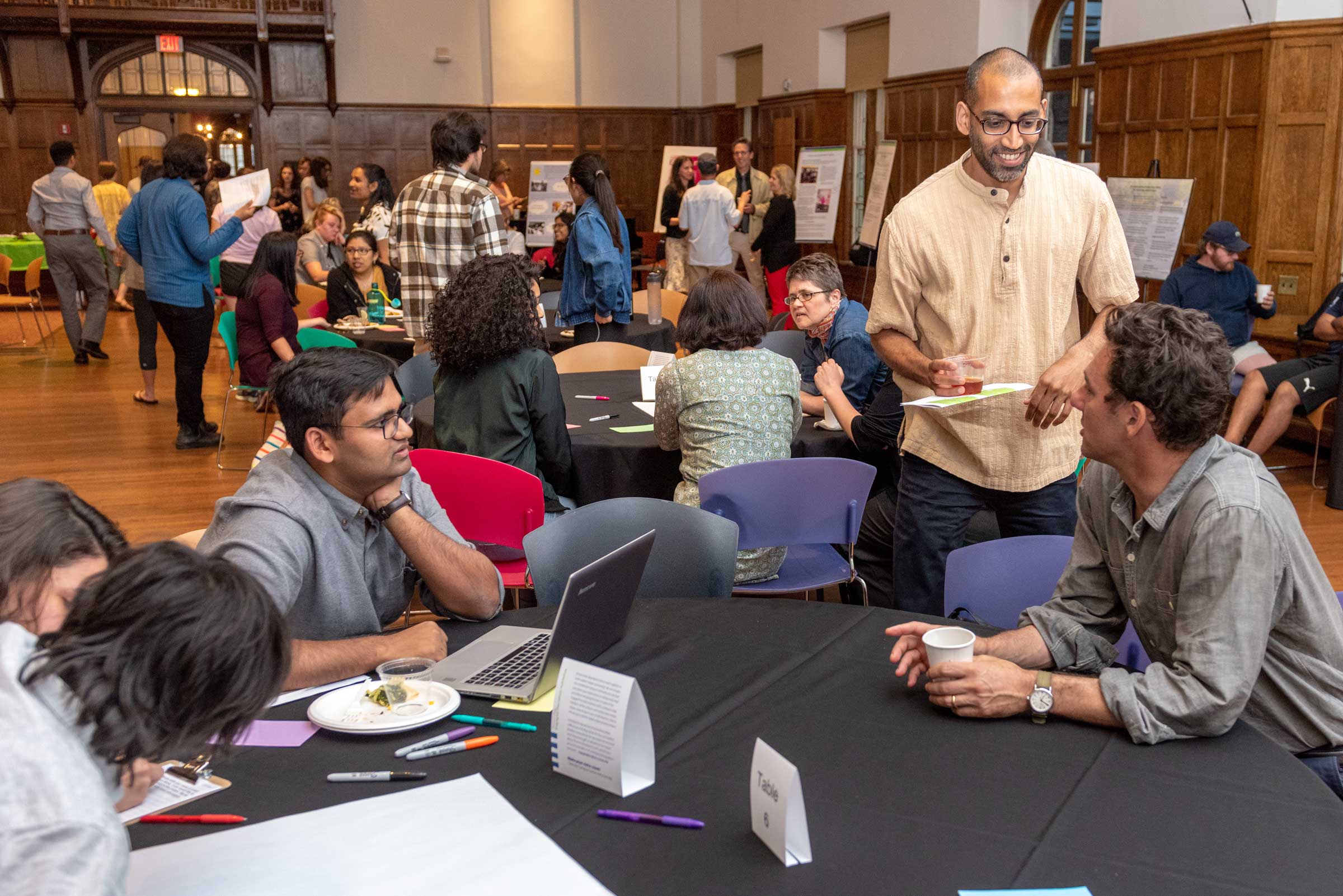 Kahn said he fully expects the new iteration of the program to retain many aspects of its former structure, including vital input from students, faculty, administrators, and staff who take part in EPI working groups. "It was the working groups, made up of a diverse array of people, who generated and germinated a diverse array of ideas," he said. "We want to preserve the grassroots, experimental, and critical-gaze aspects of EPI while having the College, broadly across divisions, partake and share in that work."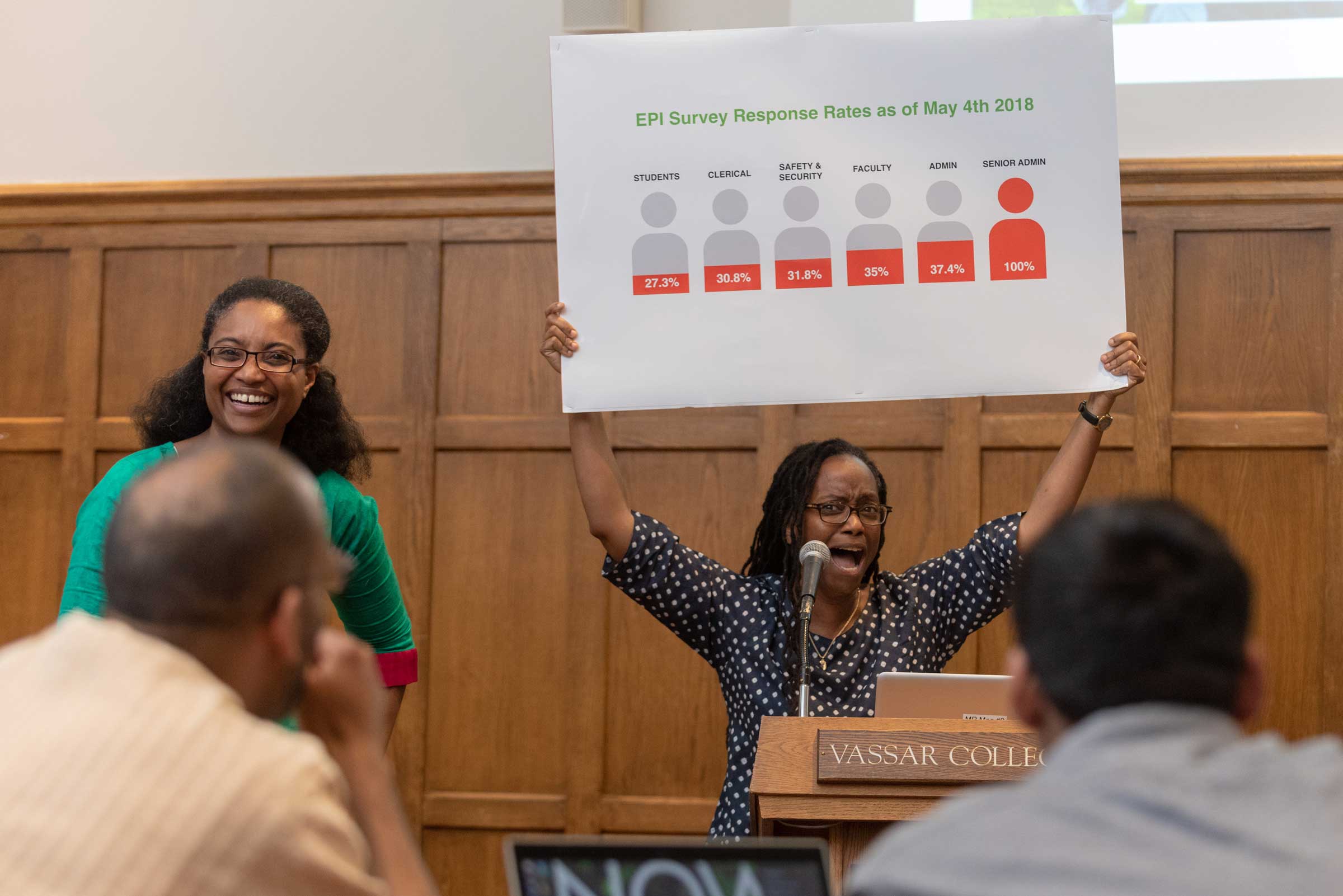 Lowe Swift, who served as Director of EPI until December of 2020, said she shared Kahn's belief that EPI's strength lay in its non-hierarchical structure. But she said it was too early to assess the success of the Engaged Pluralism experiment. "We were building the ship while we were in the water and trying to get closer to our destination," she said.
"Our goals were to democratize and share the work of inclusion and belonging at Vassar by creating opportunities for collaboration, teaching, and learning in a diverse and intergenerational environment that cut across divisions of the College," Lowe Swift added. "In our working groups, learning and teaching would be less hierarchical, and staff and administrators would also be more directly involved in learning and teaching from Vassar students. It was an opportunity to move away from our designated roles and tasks at the College and expand our knowledge by relating to people with whom we did not ordinarily converse and work."
Two members of the College staff who took part in working groups agreed with Lowe Swift's assessment. Stacy Ripo, an administrative assistant in the Computer Science Department, said that when Lowe Swift first asked her to join the group, she thought she would be asked to perform administrative duties. Instead, she said, she had an empowering experience.
Ripo and others in her group took a course in Circle Facilitation Training, learning the art of deep listening, from a counselor at the Mediation Center of Dutchess County and used their new skill to learn about and appreciate each other. "I was in this circle with members of the Vassar community, regardless of role, and we were all part of the circle," she said. "Now, outside the circle, we know each other better and work easily with each other because we learned how to listen better. You have a much better understanding of someone if you can truly listen to them without judging them."
Like Ripo, Tracy Wright Mauer, Book Conservator at Thompson Library and a member of the Bridging Campus and Community working group, said she now feels more connected to others on campus than she did before her EPI experience. "I'm happy to hear (Engaged Pluralism) will continue," Wright Mauer said. "Working with this group has enabled me to become more integrated into the campus culture, which has been very gratifying for me."
Two students who have taken part in EPI activities for most of their college careers said they too were pleased to hear that it would continue. Anna Molloy '23, an urban studies major from New York City, said she had enjoyed working with Wright Mauer and others in the Bridging Campus and Community working group. "The group (provided) a forum and moments of connection that I had yet to find for imagining our community beyond the limits of the campus," Molloy said. "Now, beginning my third year as a member of the working group, and second year on the Coordinating Committee, I appreciate the way EPI has fostered connections across campus that normally wouldn't occur, especially across students, faculty, staff, and administrators. Many people that I interact with in EPI, I doubt I would be able to have met if not for the group."
Mackenzie Whitehead-Bust '23, an American Studies major from Denver, CO who also served on EPI's Coordinating Committee, agreed. "Through EPI, I had the opportunity to participate in some of the most grounding, loving, diverse, and powerful community events I've experienced at Vassar," Whitehead-Bust said. "Throughout the pandemic, I attended weekly Circle Facilitation Trainings, and that inter-generational group of professors, administrators, staff, students, and community members became a sort-of family for me during that dark period of COVID. I learned so much and felt more connected—even virtually—to a true sense of Vassar community than I ever had."