Nick Adams,  Professor in the History of Architecture Emeritus, awarded prize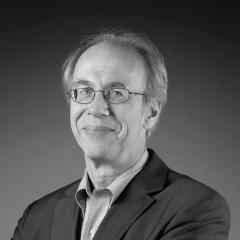 An article by Professor Emeritus of Art, Nick Adams,  published in the Indiana Magazine of History, received the James H. Madison Prize for the best article to appear in 2021. This award is given in honor of James H. Madison, Thomas and Kathryn Miller Professor of History Emeritus, at the Indiana University Bloomington.
Entitled,  "The Early Years of Nathaniel A. Owings: A Portrait of the Architect as a Storyteller," it tells the early history of the architect Nathaniel Owings (1903–1984), co-founder of the architectural firm of Skidmore Owings & Merrill. Owings recounted his early life in an autobiography, The Space in Between: An Architect's Journey (1974). Using rough drafts in the Library of Congress, Washington, D.C., newspaper, and archival records, Adams was able to show the degree to which the published autobiography misrepresented or embellished the reality of his early life. Owings's gifts as a great fabulist created mythic stories of his youth and of the foundation, achievement, and early growth of his firm. 
Posted
September 12, 2022