New Professors Span the Intersection of Academics and Racial Justice
Assistant Professors Tamyka Jordon-Conlin, Deon Knights, Ashanti Shih, and Payton Small taught courses this year that addressed widely disparate topics in music, environmental science, history, and psychology, respectively. But they are members of a cohort of tenure-track Vassar faculty members who will be working together to take some aspects of the College curriculum in a new, multidisciplinary direction.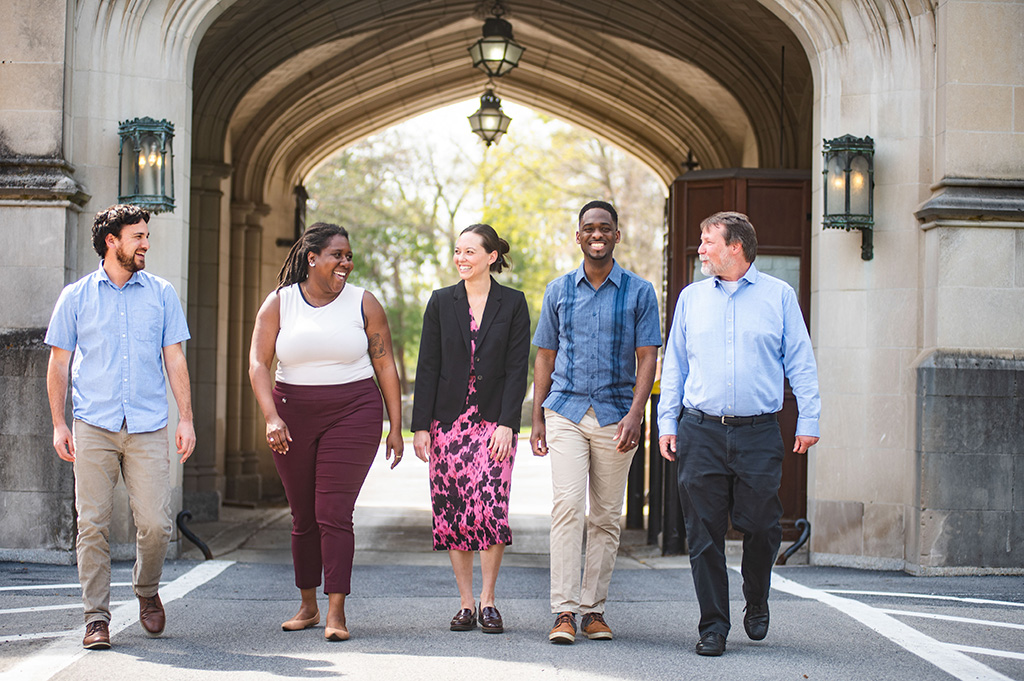 The four new faculty members are the first to join the College under its Cluster Hire Initiative in the Study of Race, Racism, and Racial Justice. The courses they teach contain comprehensive material in their respective fields of study, but students also explore how the subject matter intersects with issues of racial justice, equity, and inclusion. A fifth member of the Cluster Hire Initiative, Candy Martinez, will join the faculty as an assistant professor in the Latin American and Latinx Studies Program in the fall.
Vassar's Cluster Hire Initiative began to take shape following the murder of George Floyd in 2020 and the resulting calls for racial justice. "A lot of us at the College did some serious soul searching about our own history and the culture and structures at Vassar that require serious reflection and change," Dean of the Faculty William Hoynes said when the initiative was announced in 2021. "We needed to figure out what we could do to promote racial justice and fight systemic racism in the everyday experience of students and employees at the College."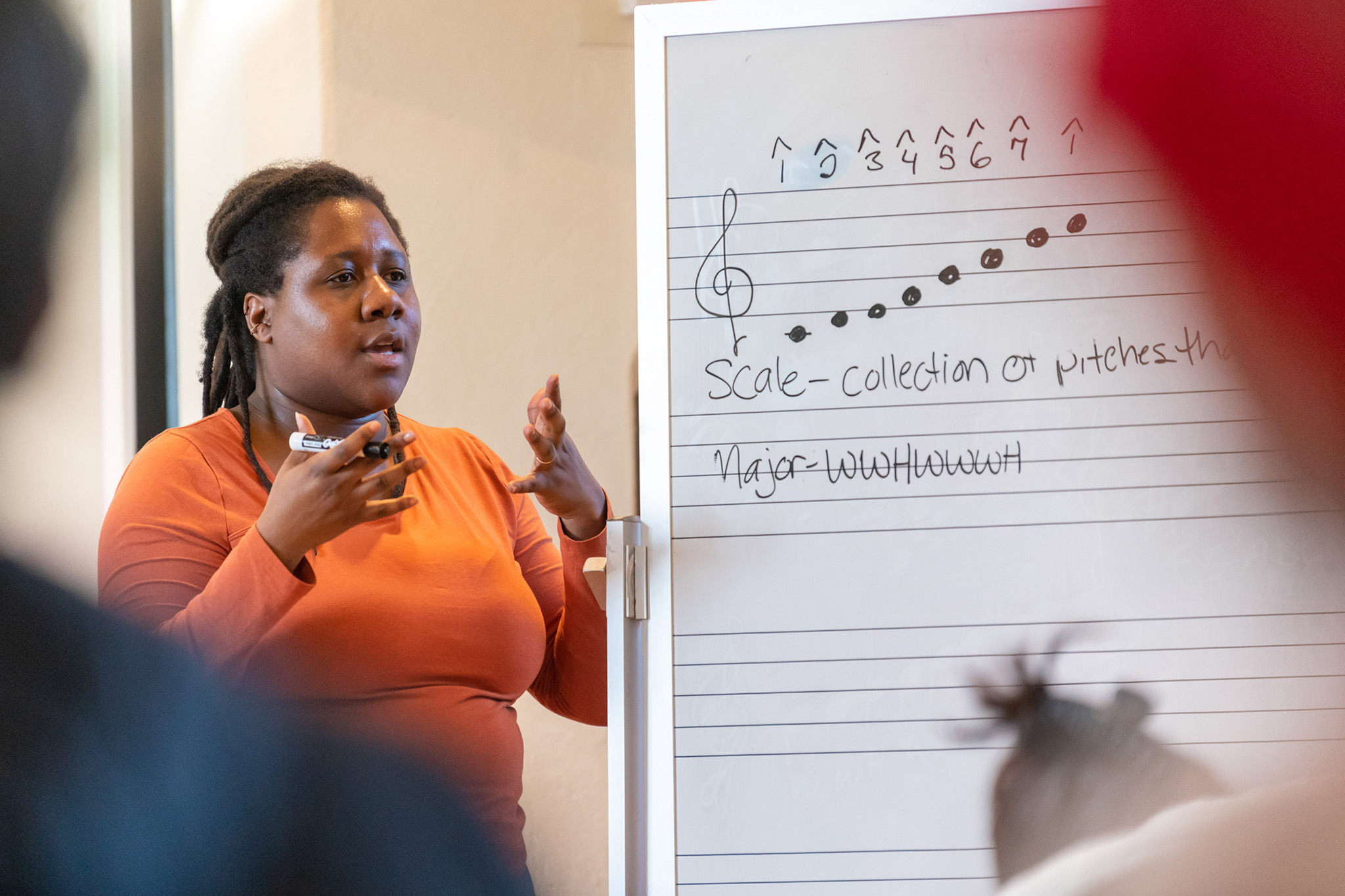 In their first year at Vassar, the four new faculty members began to put this vision into action. Jordon-Conlin taught a course on music and other media through the critical lens of Afrofuturism. Artists discussed included Sun Ra, Erykah Badu, Kendrick Lamar, Janelle Monáe, OutKast, Chelle Barbour, and others. Knights taught a course that examined the social and political ramifications of oil and gas extraction in Trinidad and Tobago and coal mining in West Virginia. Shih asked her students to scrutinize the stereotyping of Asian Americans in 20th Century film and literature. And Small taught a senior seminar on the psychology of race and racism.
Jordon-Conlin, who earned her PhD at Louisiana State University, wrote her doctoral dissertation on Afrofuturism in Black popular music. "It was music of the Black culture that spoke to me personally," she said. "Not many people are pursuing scholarship on these artists, and I feel I have found a niche for my future research."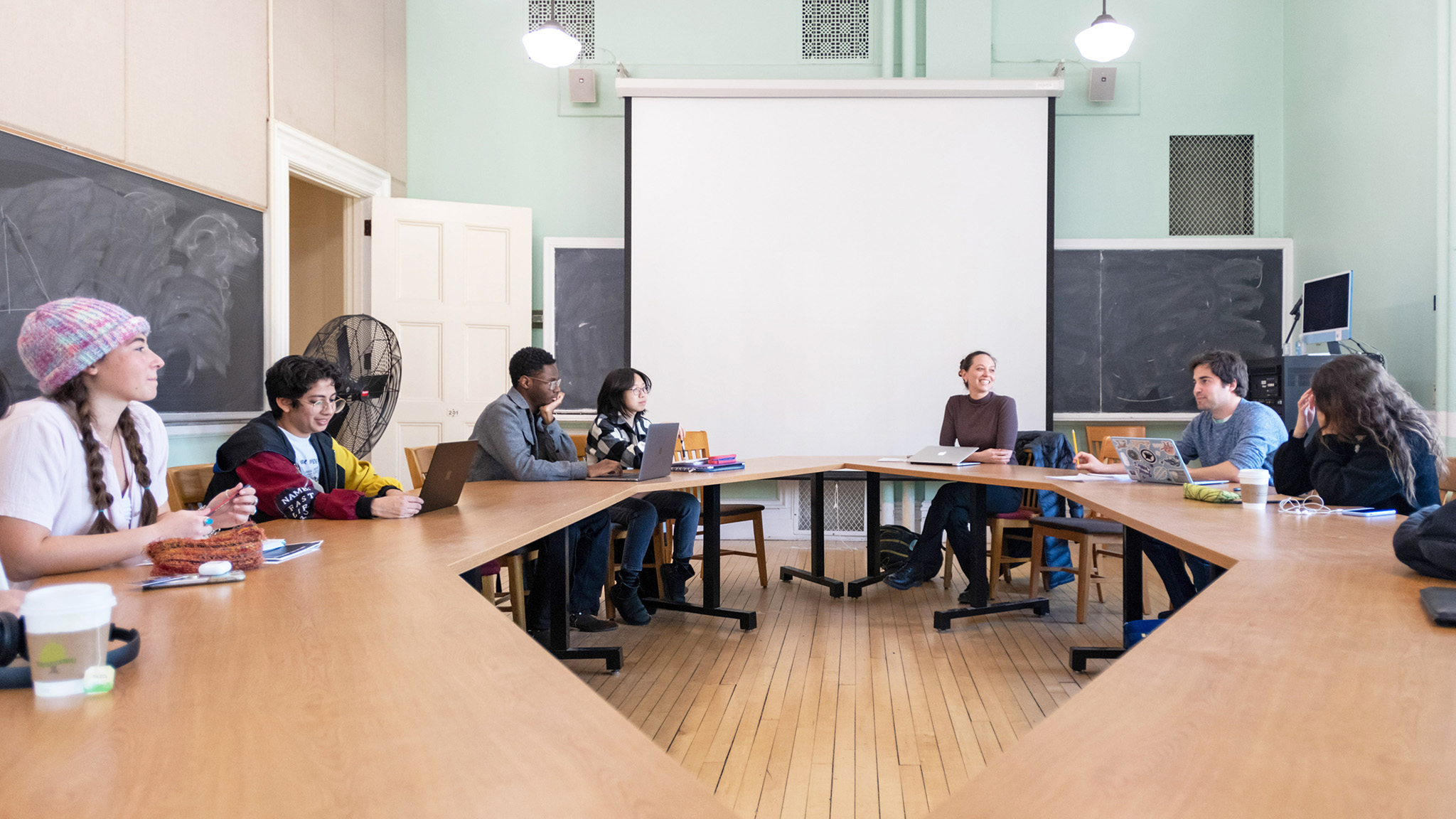 Jordon-Conlin said she applied for the position at Vassar in large part because the idea of working with other scholars in widely different fields appealed to her. "I appreciated the intentionality of the Cluster Hire approach," she said. "The other members of this cohort are really great people, and when Candy gets here in the fall, we will be able to really start swapping ideas."
The feedback Jordon-Conlin is receiving has been positive and rewarding. "A couple of female Black students told me they are glad I'm here—it makes them feel seen," she said. "Little things like that make the tough days a little easier."
Knights, who was born in Trinidad and Tobago, said he too was drawn to Vassar because of the "intentional nature" of the Cluster Hire Initiative. "Infusing issues of equity and inclusion with Earth and Environmental Science was something I have come to understand our students have been asking for," he said. "This Cluster Hire Initiative, and the creation of my position exploring environmental racism, demonstrates how serious Vassar's administration is about making race, racism, and racial justice a part of the curriculum in a meaningful way."
Knights said he has always been committed to putting the subject matter he teaches into a larger, human-focused, and personal context. "Most of the geology courses I took were just about the rocks, water, and minerals and not about how people are shaped by, and have shaped, the Earth," he said.
Shih said she was excited to be working with students on subject matter that has not been a major component of Vassar's curriculum in the past. "Asian American history hasn't been taught here much, but I expect I'll be building relationships with Asian American students here," she said. "Creating such a community really appeals to me."
Shih noted that Asian Americans played a significant role in social movements for civil rights. "Asian Americans often worked in solidarity with the Black Power movement in the 1960s and 1970s," she said. "The woman who was cradling Malcolm X after he was shot was Yuri Kochiyama, an Asian American activist who had been interned during World War II."
Small said being a part of the Cluster Hire cohort enables him to continue his research in a conducive environment. "I wanted to be in a place where I could do race-related research in an institution that cared about the topic, so the cluster aspect of my position really appealed to me," he said.
Small said he was confident the initiative would continue to grow because it is something supported by students, faculty, and others in the Vassar community. "I've learned that this initiative is not something the administration was forcing on students or that students were urging the administration to do. It's a shared concern about these issues from both the top down and the bottom up."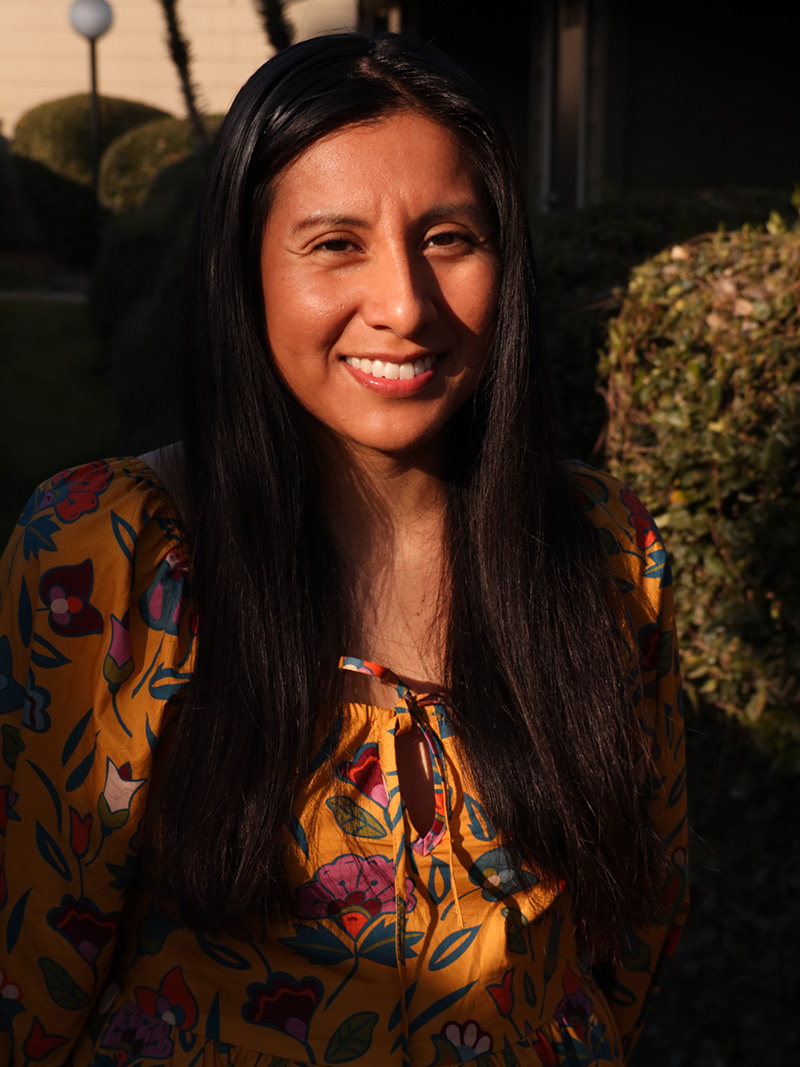 Small said he and his colleagues in the cohort have had some preliminary discussions about having Vassar host a conference on incorporating equity and inclusion in the curriculum in innovative ways.
Martinez, who is completing a post-doctoral program in Hispanic Studies at the University of California at Los Angeles (UCLA), said she was eager to join the cohort in the fall. She received her bachelor's degree from Amherst College and said she was looking forward to returning to a small, vibrant liberal arts college to begin her teaching career. "Amherst had an open curriculum that fostered an interdisciplinary approach, so I was really drawn to Vassar for that reason," she said.
Dean Hoynes said he was pleased with the contributions Jordon-Conlin, Knights, Shih, and Small had made to the College in their first year. "We are incredibly fortunate to have these wonderful new colleagues join the Vassar faculty," he said. "Tamyka, Deon, Ashanti, Payton, and Candy are exceptional scholar-teachers, whose research and teaching will enrich our community in powerful ways, expanding and deepening our curricular focus on race, racism, and racial justice. Coming to Vassar together as part of a cluster hire, these new colleagues are already advancing racial justice and equity and enhancing our commitment to collaborative and inclusive teaching and learning. It has been a humbling experience to work with, learn from, and support our outstanding new colleagues as part of the Cluster Hire Initiative."