Events
MODfest 2022: Honorary Adene and Richard Wilson Concert
Feb 5, 8:00 p.m.
Location:
Skinner Hall of Music
Featuring premieres of "Drastic Measures" and "Bagatelle for Solo Harpsichord" by Richard Wilson and music of Susan Botti and Jonathan Chenette. Performed by the Decoda Ensemble, Claire Chenette and Joel Evans, oboes, Anna Elashvili, violin, Marija Ilić, harpsichord, and Thomas Sauer, piano.
This is a free but ticketed event; reservations for general seating are required and are available online at vassarmusic.tix.com. For additional information please email: boxoffice@vassar.edu or call (845) 437-5599.
NEW: Audience members will be required to provide one of the following before entering the theater: a Vassar College ID OR Proof of full vaccination AND Government Issued Photo ID. Please come prepared, no exceptions will be made at the doors.
Due to limited capacity, and the current health crisis, we ask you to consider the safety of all before attending one of our MODfest eventsIf you are feeling unwell or have been exposed in the past 10 days, please plan to stay home for these events and enjoy a livestream or recording, when available.
Guests and Visitors: Please check the Vassar Together website for updates on COVID restrictions that may impact this event.
Complete MODfest listings and details can be found here.
Adene and Richard Wilson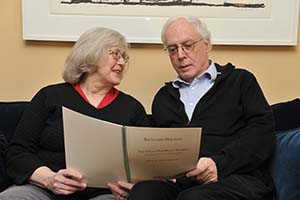 Decoda. Marija Ilićc, piano, Anna Elashvili, violin; Thomas Sauer, piano.
Photo source: Karl Rabe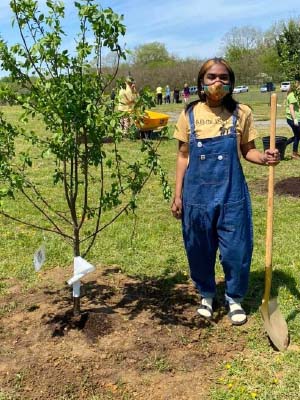 Yaz Lancaster (they/them/theirs) is a Black transdisciplinary artist. They are most interested in practices aligned with relational aesthetics & the everyday; fragments & collage; and liberatory politics.
Yaz performs as a violinist, vocalist & steel-pannist in a wide variety of settings including DIY/indie venues, contemporary chamber music, and steel bands. Their work is presented in many different mediums & collaborative projects, and often reckons with specific influences ranging from politics of identity & liberation to natural phenomena and poetics.
Their ongoing independent studies/research is concerned with PIC abolition, intersectional solidarities, internet/social media culture, and institutional critique. Their writing appears in various online & in-print publications including I CARE IF YOU LISTEN, Afternoon Visitor, the tiny, and Underblong, where their poem "Ratios" was awarded a Pushcart Nomination as well as the 2021 Blongprize. Most recently, they have been developing the pop/post-genre duo laydøwn with Canadian guitarist-producer Andrew Noseworthy; and working on new music for Beth Morrison Projects & BRKFST Dance Company. Yaz has had the privilege & opportunity to build community in the US, Canada, Europe & Trinidad and Tobago—they have created with artists like A Far Cry, Andy Akiho, ContaQt (with Evan Ziporyn), Contemporaneous, Donia Jarrar, George Lewis, JACK Quartet, Leilehua Lanzilotti, Miss Grit, Rohan Chander (AIYYER), Skiffle Steel Orchestra, Sound Off: Music for Bail, and Wadada Leo Smith. Their record of commissioned music for violin/voice & electronics AmethYst is forthcoming on people | places | records in 2022.
Yaz holds degrees in violin performance & poetry from New York University where they studied with Cyrus Beroukhim, Robert Honstein & Terrance Hayes (among others). They currently live in Lenapehoking (Harlem, NYC) & do work with organizations like ETHEL, Peach Mag, and Luna Composition Lab. Yaz loves chess, horror movies, & jalapeños. Photo and text source: Yaz Lancaster accessed 1/6/22.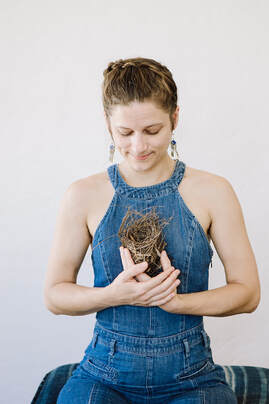 GRAMMY-nominated oboist Claire Chenette has been principal oboe with the Knoxville Symphony Orchestra since 2014. Additionally, Claire performs in diverse settings as a member of the Des Moines Metro Opera, Wildup modern music collective, and Nief Norf ensemble. Claire has been a regular guest with the San Diego, Pacific, and Chattanooga Symphonies and the Los Angeles and Santa Barbara Chamber Orchestras, among others. She has performed as concerto soloist with the Knoxville Symphony Chamber Orchestra, the Breckenridge Music Festival Orchestra, and the Oberlin Contemporary Music Ensemble.
As a recording artist, Claire has appeared on many film and TV scores and has credits as both performer and songwriter with her bands Bearcubes and Three Thirds. Her recording with Wildup, "The Pieces that Fall to the Earth," was nominated for a 2019 GRAMMY award in the best chamber music/small ensemble performance category.
An advocate for new music, Claire has been featured on the Los Angeles Philharmonic's Green Umbrella Series, the New York Philharmonic's Biennial Festival, the Lucerne Festival, and the Ojai Festival; and at institutions such as Carnegie Hall, the Metropolitan Museum, Disney Hall, and Salle Pleyel Paris. Claire has devoted herself to performing contemporary solo repertoire, including many memorized performances of Berio's iconic Sequenza VII/Chemins IV, and to premiering new works for the oboe. She spent four summers at the Lucerne Music Festival in Switzerland under the direction of Pierre Boulez, Simon Rattle, and Heinz Holliger, and has been in residence at the Breckenridge, Spoleto, Bang on a Can, and Aspen summer festivals.
Claire holds an MFA in performance from California Institute of the Arts and two bachelors degrees in oboe and religious studies (with a focus in Islamic mysticism) from Oberlin. She is on faculty at the Nief-Norf Summer Festival and runs an oboe studio out of her home in Knoxville.
In addition to her musical career, Claire is a visual artist who works with ceramics, paint, textiles, and graphic design. Claire has a penchant for portraiture, satire, and the elevation of the mundane. Claire has designed album artwork, product labels, and textiles for a variety of creative projects including creating Academic Tarot, an original 22-card major arcana tarot deck. She is resident artist of the Visionary Futures Collective, a group of humanists who came together at the start of the coronavirus pandemic to address systemic inequality in the field of higher education. Visit her shop for more!
In her free time, Claire enjoys growing vegetables, volunteering with local farms that fight food disparity, brewing beer, listening to and playing folk music, and bicycling. She recently co-wrote the film score for the 2018 IndieMemphis-IndieGrant-winning rock musical "Space Submarine Commander," and is a certified Knox County Master Gardener.
Source: Accessed 1/26/22. Photo credit: Even Keel Photography.