Ashanti Shih is a 2023 Sinnott Award recipient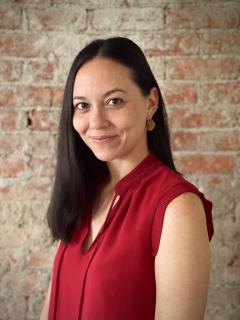 Ashanti Shih, Assistant Professor of History, was selected by the Arnold Arboretum of Harvard University as a 2023 Sinnott Award recipient.
The Sinnott Award supports original research that utilizes the Arboretum's living collection of approximately 15,000 plants. Ashanti's scholarly work, which brings issues of race and indigeneity into dialogue with histories of science and environment, will focus on the colonial histories and legacies of the Arboretum's vast collections of temperate woody plants from North America and East Asia.
This project is important and timely as the Arnold Arboretum, like other institutions, is beginning to ask questions about how to address its colonial legacy and think critically about new approaches. The Arboretum's efforts to collect in temperate East Asia and North America during the late nineteenth and early twentieth centuries dovetail with an unprecedented era of U.S. imperialism in Asia and the Pacific, in which the United States colonized the Philippines, Hawai'i, and an array of islands and atolls. Meanwhile, Japan was also expanding its empire, including colonizing Korea. China, plagued by Western imperial incursions, experienced momentous change with the 1911 revolution that toppled the Qing dynasty.
In the midst of these developments, U.S. scientists affiliated with the Arboretum made extensive travels through China, Japan, and Japan-occupied Korea. Given these historical contexts, Ashanti plans to explore how knowledge producers and collectors navigated these political spaces and related to various peoples. How did they support and benefit from U.S. imperialism, and how did they interact with Japanese imperialism? For the historical actors that have been marginalized or erased, whose voices and stories can we recover from the collections?