Justin Patch
Associate Professor and Chair of Music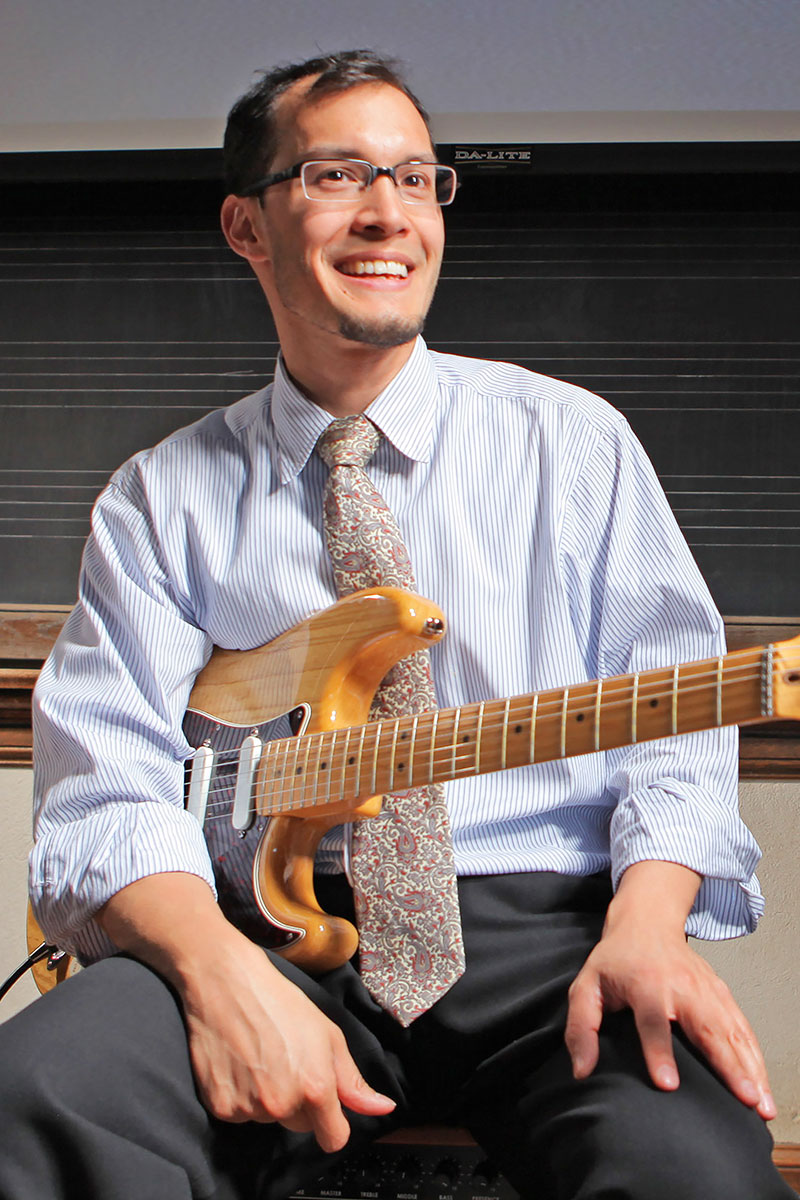 Justin Patch studies music in American politics; sound studies; East Asian art music; and music in the African diaspora. He is currently engaged in two projects, a monograph on the artistic practices of contemporary American populism and an ethnographic study of sound and religion in the post-industrial areas of the Hudson Valley. His monograph, Discordant Democracy: Noise, Affect, Populism and the Presidential Campaign, was published by Routledge in 2019, and a sound studies text book Re-Making Sound: An Experiential Approach to Sound Studies, co-authored with Tom Porcello, is being published by Bloomsbury in 2021. In addition Justin has published articles on music and presidential campaigns, popular music in education, ethnographic methodology, music and the anti-war movement, and science fiction.
Justin completed requirements for both Jazz Studies and Classical performance (guitar) at the University of Minnesota, following that with a Masters in Performance at the Boston Conservatory. He then attended the University of Texas at Austin, earning an MM and PhD in Ethnomusicology. While in Austin he covered country and Americana for The Daily Texan and played a number of local venues and festivals, including SXSW. Before joining Vassar's faculty in 2012, Justin taught at several colleges and non-profit programs in the Boston area.
BM, University of Minnesota-Twin Cities; MM, The Boston Conservatory; MM, PhD, The University of Texas at Austin
At Vassar since 2012
Courses
MEDS 160 Approaches to Media Studies
MUSI 246 Music and Ideas I --- Medieval and Renaissance Music in Global Context
MUSI 382 Pop! An Investigation into the Music We Love to Hate
Grants, Fellowships, Honors, Awards
Dean Porcello and Professor Patch co-author Re-Making Sound
Thomas Porcello, Professor of Anthropology and Dean of Studies, and Justin Patch, Associate Professor of Music, are co-authors of Re-Making Sound: An Experiential Approach to Sound Studies, newly published by Bloomsbury Academic. Re-Making Sound guides readers through multiple ways of conceptualizing sound and its links to social phenomena.
Photos