Frances Lehman Loeb Art Center
Who We Are
The Frances Lehman Loeb Art Center is a teaching museum, free and open to the public, supporting the college's educational mission and communities.
Formerly the Vassar College Art Gallery, the Loeb is the first art museum at a college or university that was part of the institution's original plan. Today, the permanent collection includes over 22,000 works, comprised of paintings, sculptures, drawings, photographs, textiles, and glass and ceramic wares. The Loeb strives to be a catalyst for scholarly, creative, and social justice work by Vassar students and others. Our undertakings reflect a commitment to broaden, and amplify, the voices represented in the museum setting, and to ensure that the Loeb's programs and practices have a positive impact on our communities.
Mission Statement
The mission of The Frances Lehman Loeb Art Center is to enhance and support the College's goals of leadership, scholarship, and integrative learning. The Loeb achieves this through the preservation, documentation, interpretation, presentation, and development of its collections; and through a dynamic program of temporary exhibitions and educational activities aimed at diverse audiences.
In motion. Watch a time-lapse video of the installation of renowned artist Mark Dion's latest "Cabinet of Curiosities" at the Frances Lehman Loeb Art Center.
Impact Statement
By engaging with the Loeb's collections and programs, individuals build capacity to make meaningful connections—intellectual, creative, emotional—through the visual arts across time, place, and cultures.
Commitment to DEAI
The Frances Lehman Loeb Art Center, Vassar College commits to Diversity, Equity, Access, and Inclusion (DEAI) as core values across its culture, systems, and practices. We pledge to allocate resources (human and financial) to create and sustain a museum culture in which difference is celebrated. The Loeb staff is dedicated to integrating DEAI priorities into gallery installations, programming, interpretation, collections management, acquisitions, and internal processes. Our ongoing work is guided by an intention to care for all people engaged with the Loeb while welcoming the exchange of ideas, enriching experiences, and diverse perspectives through art.
Land Acknowledgment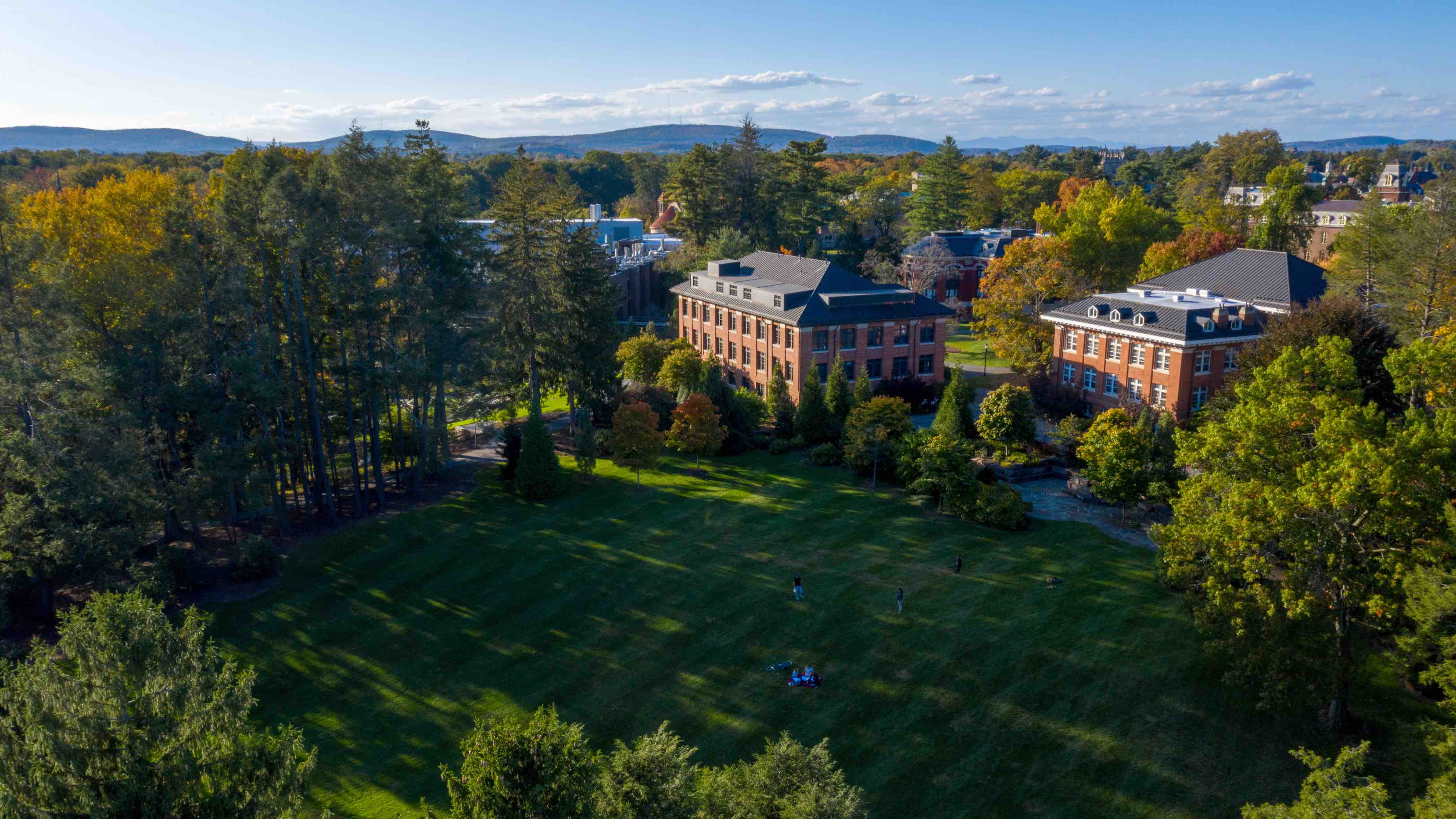 We acknowledge that Vassar stands upon the homelands of the Munsee Lenape, Indigenous peoples who have an enduring connection to this place despite being forcibly displaced by European colonization. Munsee Lenape peoples continue today as the Stockbridge-Munsee Community in Wisconsin, the Delaware Tribe and the Delaware Nation in Oklahoma, and the Munsee Delaware Nation in Ontario. This acknowledgment, however, is insufficient without our reckoning with the reality that every member of the Vassar community since 1861 has benefited from these Native peoples' displacement, and it is hollow without our efforts to counter the effects of structures that have long enabled—and that still perpetuate—injustice against Indigenous Americans. To that end, we commit to build and sustain relationships with Native communities; to expand opportunities at Vassar for Native students, as well as Native faculty and other employees; and to collaborate with Native nations to know better the Indigenous peoples, past and present, who care for this land.