Introductions to the Senior Leadership Team
September 7, 2022
Dear all,
Each year, I like to introduce the senior leadership team and president's office staff to everyone—particularly as we have new people working at Vassar, and I want to be sure everyone knows who they can contact for different areas of the College.
Here we go! In alpha order by last name…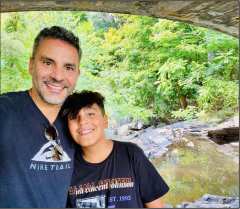 Carlos Alamo-Pastrana is the Dean of the College and also teaches in the Sociology department. Dean Alamo has come a long way since he fractured his neck when he was six. Thankfully, no one was harmed in taking this picture with his son Felix. Dean Alamo loves to learn all the best ways to support students, so please stop by his office on the second floor of Main Building or follow him on IG @vassar_doc for pop-up events and other news.
---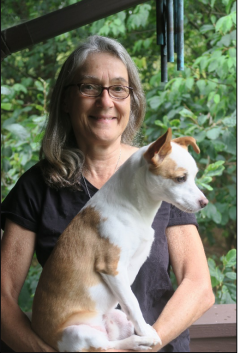 Marianne H. Begemann, Dean of Strategic Planning and Academic Resources, enjoys the outdoors, whether the landscape of the Vassar campus or farther afield. As a Vassar alumna, faculty member, and parent, she is happy to share her perspective on campus planning and academic resources and looks forward to hearing yours. Stop her on her walks with Pip and say "Hi"!
---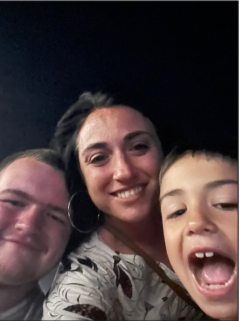 Angela DePaolo, serves as the Director of Administrative Affairs for the President's Office. When not working, Angela loves spending time with her family and doing craft projects. Angela always makes sure the President's Office is stocked with plenty of candy. If you're ever in need of a sweet treat, stop by and say hi!
---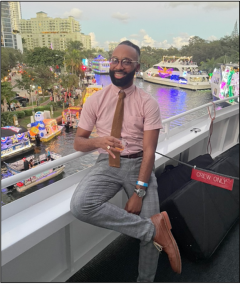 Wesley Dixon serves as Special Assistant to the President and Secretary of the Board of Trustees. You can find me on Twitter @MrWesleyDixon, rollerblading on the Walkway Over the Hudson, or teaching folks how to play Spades. In the coming year, I hope to learn how to sail.
---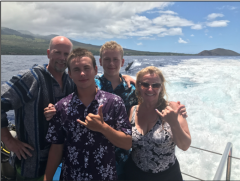 Amanita Duga-Carroll, Vice President of Communications, loves to find marine life on diving trips with her husband and two sons (sometimes the sea life follows them - check out the dolphin frolicking behind them in this photo!) A former news reporter turned government spokesperson and then public relations executive, Amanita loves finding and then telling a good story. Give her a call and tell her all about yours—her cell phone is in her email signature.
---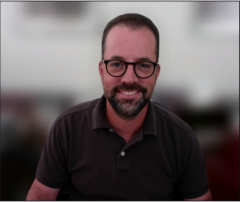 Carlos Garcia is Vice President for Technology and Human Resources and Chief Information Officer. Carlos is grateful to continue working this year with the committed teams across CIS, HR, and EOAA. He is enthusiastic about fostering care and enabling success for all in the Vassar community.
---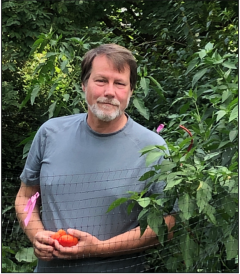 Bill Hoynes, Dean of the Faculty, had his 30-year Vassar anniversary in August, and he is feeling optimistic about the start of the new academic year. He had a restorative summer, spending weekends working in his garden and trying new recipes, and he's looking forward to teaching a Sociology seminar in the spring semester.
---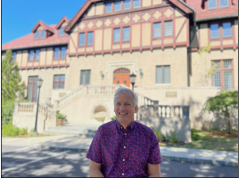 Tim Kane is the Vice President for Advancement. My house is your house. Alumnae House was built 100 years ago through the generosity of two Vassar sisters, Blanche Ferry Hooker, Class of 1894, and Queene Ferry Coonley, Class of 1896. It has welcomed students and alumni alike ever since. Whether you are a student here now or one of the 41,000 alums around the globe, you are welcome to come by and visit anytime.
---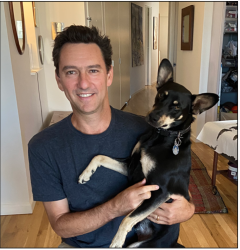 Professor Jonathon Kahn is the Special Advisor to the College on Inclusion and Engaged Pluralism as well as Professor of Religion, Africana and American Studies, and the Director of EPI. Jonathon loves a good NYC pizza debate and going on runs with his dog, Jack.
---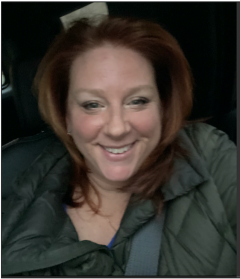 Veronica Peccia, Scheduler for the President's Office, is a die-hard NY Yankees fan (even when they are losing) and loves traveling, especially to the Caribbean and the Catskills. She also loves spending time with family making homemade wine and canning tomatoes.
---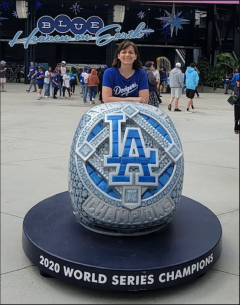 Sonya Smith, Vice President and Dean of Admission and Student Financial Services, always loves catching a Los Angeles Dodgers game back at the best ballpark in the country (aka Dodger Stadium), and is looking forward to fall travel on the road—finally not virtual!—this year to help recruit our next class of outstanding young scholars.
---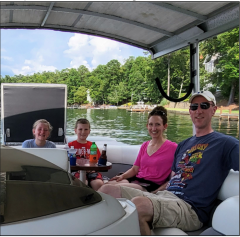 Bryan Swarthout, Vice President for Finance and Administration, and his family really enjoy traveling. They are trying to visit as many states as possible before the kids graduate from college. This year they were ab
---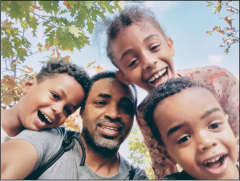 Bini Tesfamariam is the Director of Institutional Research and Strategic Decision Support. Bini has three kids Elianna, Elias, and Ezekiel. In his free time, he loves hiking with his family and friends. He thinks the Hudson Valley is blessed with hiking trails of different levels and beautiful views.
---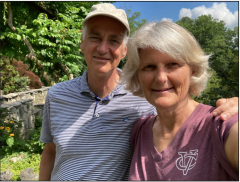 Thanks to everyone for your support and please let us know if we can help. (Left) John Bradley, my husband of 36 years, and me on vacation in New Hampshire…oh, those were the days!
With best wishes for 2022-2023 at Vassar!
---
Elizabeth H. Bradley, President
Vassar College
Poughkeepsie, NY 12604
@EHBVassar