A Holiday Greeting from President Elizabeth H. Bradley
Dear all,
In a regular year, we would be having many gatherings with good food and drink at the President's House and many other venues to celebrate this holiday season. Alas, now we sit in our houses and offices trying to create community on a screen. Are anyone else's ears ringing/buzzing at the end of a day on Zoom? One of many sequelae from the new lifestyle we have all had to endure.
Thank you for being who you are—for showing courage, resilience, flexibility, and compassion during this perilous time. I will be mostly offline for the next two weeks, and I hope each of you have plans for time away from work to rest and recuperate from this most strenuous semester.
Take care, and see you in February!
Betsy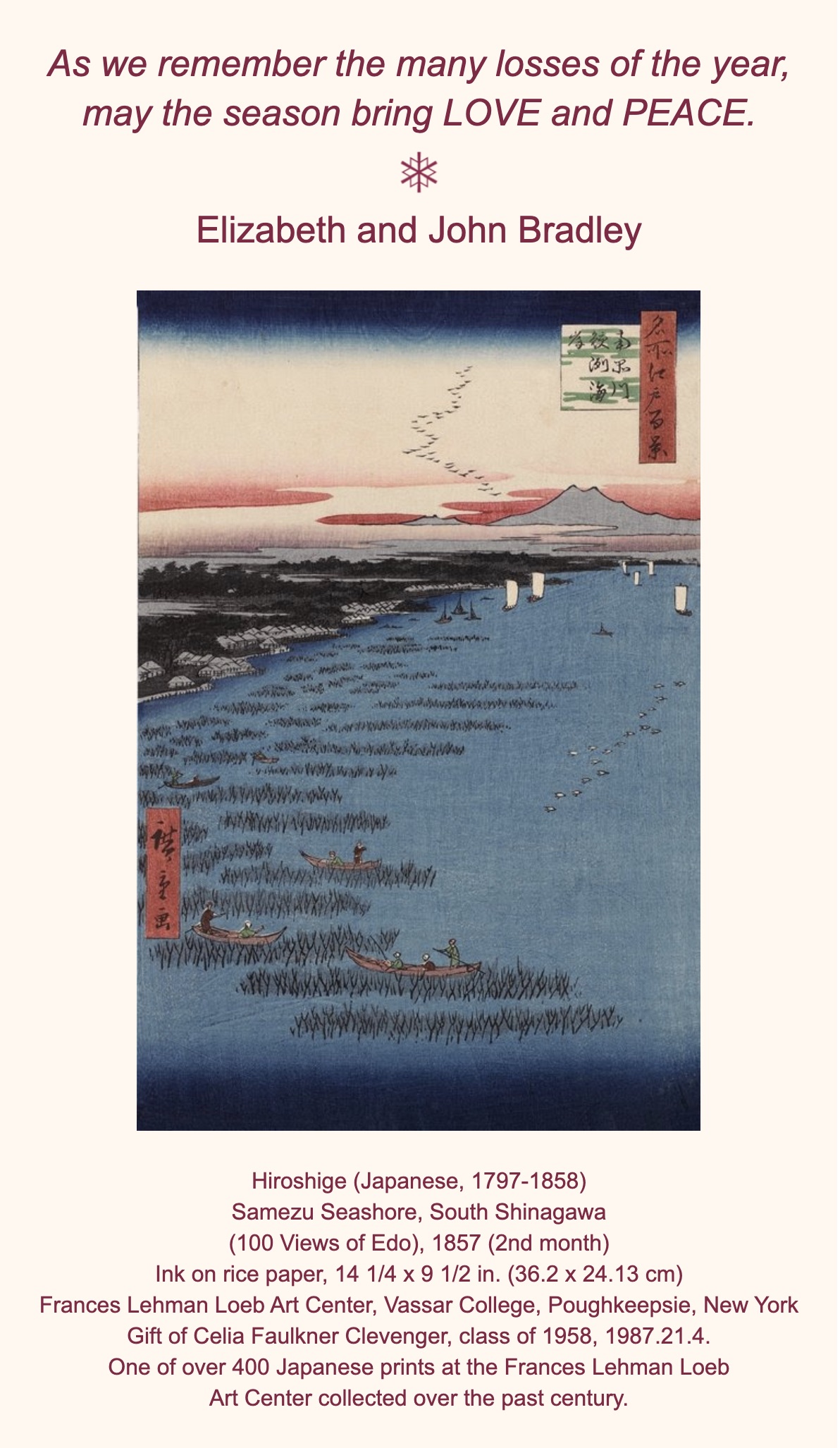 Elizabeth H. Bradley, President
Vassar College
Poughkeepsie, NY 12604
@EHBVassar