Professor Emeritus Charles Steinhorn Receives New Carnegie Foundation Grant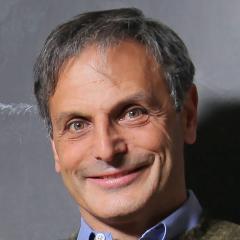 Charles Steinhorn, Professor Emeritus and Research Professor of Mathematics and Statistics, has secured a grant from Carnegie Corporation of New York in continued support of the STEM Teaching Experiences for Undergraduates (TEU) program site in New York City. The New York site was developed in partnership with the American Museum of Natural History (AMNH) and Barnard College.
The TEU program has operated out of Vassar since 2013 and seeks to address the national shortage of high-quality STEM teachers, particularly in underserved communities; the lack of opportunities for secondary students from underrepresented groups to participate in STEM enrichment activities during the summer; and the need for meaningful professional development and leadership opportunities for STEM teachers.
One of the TEU program's goals is to scale nationally its model of a summer STEM teaching experiences program that addresses all of these issues. This latest grant marks the Carnegie Corporation's third to Vassar for TEU activities, building on the progress made with gifts and grants from prominent sources including Math For America and the National Science Foundation (NSF).  Additionally, Professor Steinhorn will be honored on the occasion of his 70th birthday at the NSF-supported Midwest Model Theory Conference, to be hosted by the University of Illinois at Chicago, October 14–16, 2022.