Gathering of the Vassar Club of South Asia Expands Opportunities for Connection
From October 12–15, nine alums, three current students, and two faculty members traveled to Kolkata, India, with the Vassar Club South Asia (VCSA) for a four-day immersive program, "Behind the Scenes of Durga Puja."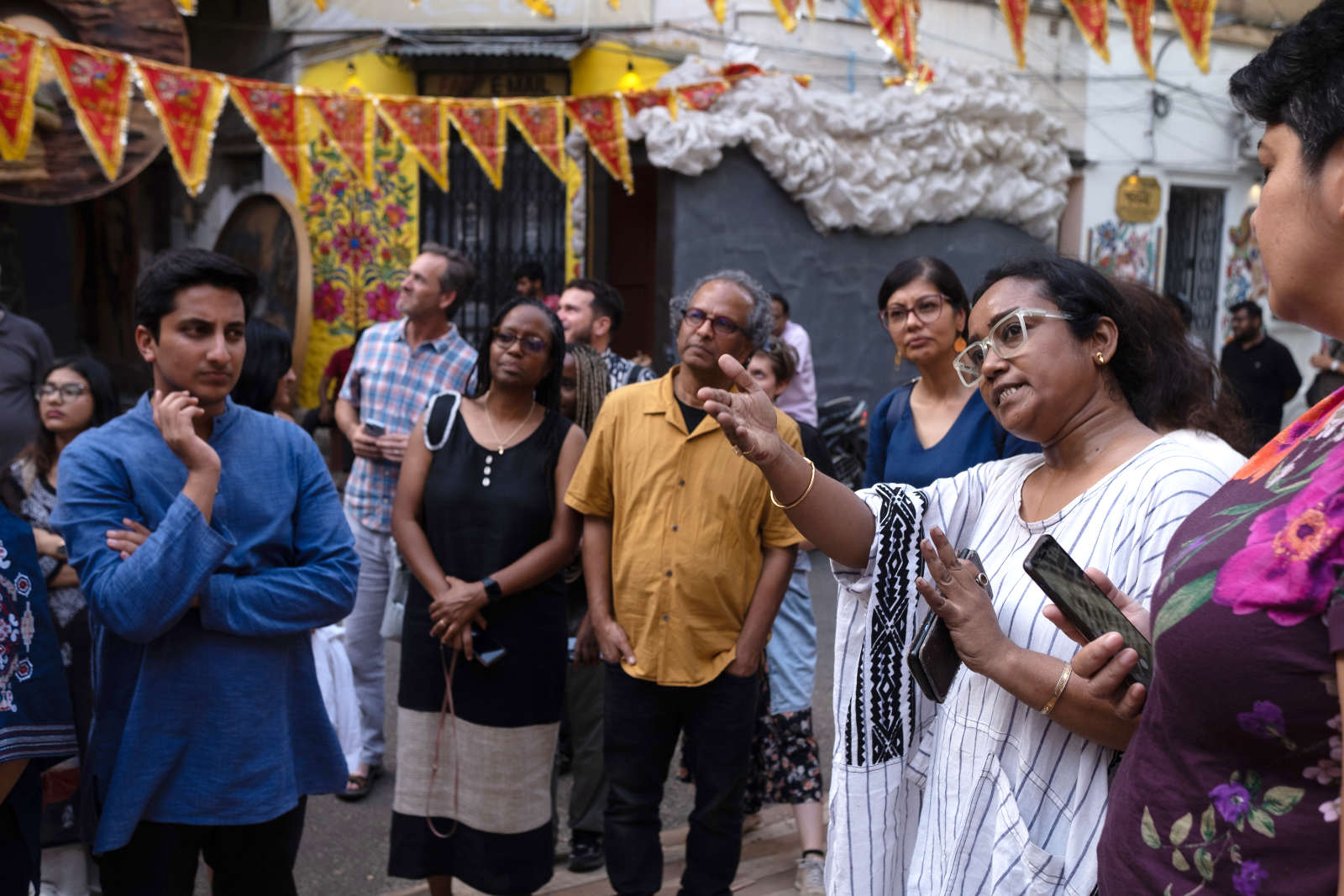 Kolkata's Durga Puja, an open-air art festival which made the UNESCO List of the Intangible Cultural Heritage of Humanity in 2021, is characterized by pandals—elaborate, temporary structures to venerate the goddess Durga. Divides of class, religion, and ethnicity dissolve among crowds visiting pandals scattered across hundreds of Kolkata paras (neighborhoods).
The VCSA program proved to be a culturally rich, affordable, intergenerational program and an open-source model leveraging the Club leadership's local networks and cultural sites.
Vassar faculty hosts Candice Lowe Swift, Associate Professor of Anthropology, and Himadeep Muppidi, Professor of Political Science, anchored daily academic modules, conversations with local thought leaders, pandal visits, and culinary experiences. "As a teacher, it's like, wow, there's Zoom, there's the classroom, and there's being present," Muppidi reflected. "You get such a rich sensorial experience; the questions you can raise, and the issues you can talk about, are just so much more complex."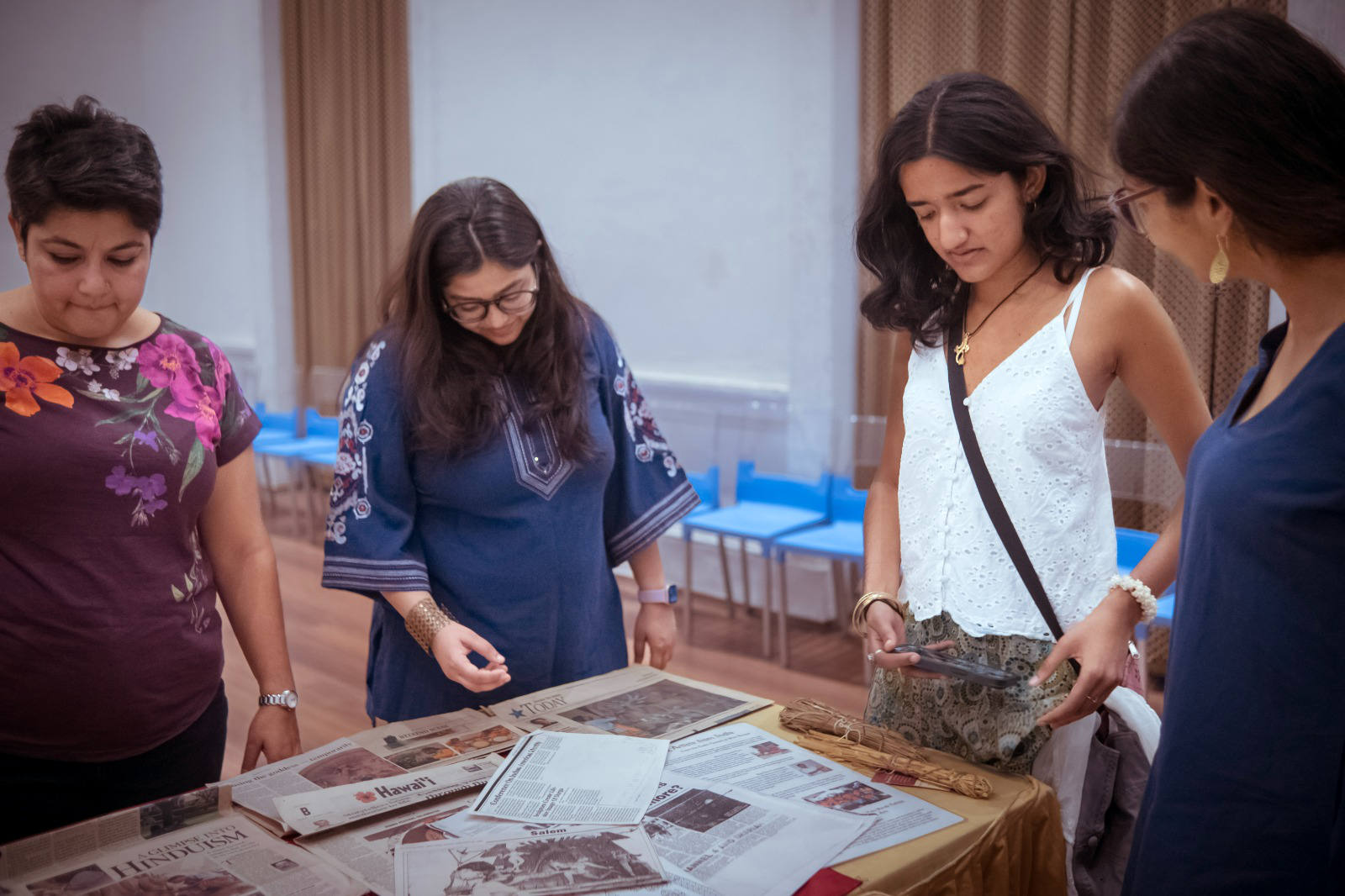 Academic modules included interactive sessions with Dr. Tapati Guha-Thakurta, author of the dossier that secured Durga Puja's UNESCO recognition; Debanjan Chakrabarti, Director, British Council East India; Melinda Pavek, U.S. Consul General, Kolkata; Ruby Palchoudhuri, President Emerita, Crafts Council of West Bengal; and a panel of several young artists/designers moderated by Anamika Debnath, Centre Coordinator of the Foundation Program of the National Institute of Fashion Technology, Kolkata.
VCSA collaborated with Sayantan Maitra Boka of massArt, a Kolkata-based NGO, to preview pandals across the city before the main festival began. "We wanted to not only give others a visual experience of Durga Puja art, but at the same time create a space for dialogue, interaction, and exchange from both sides," said Boka as he welcomed participants.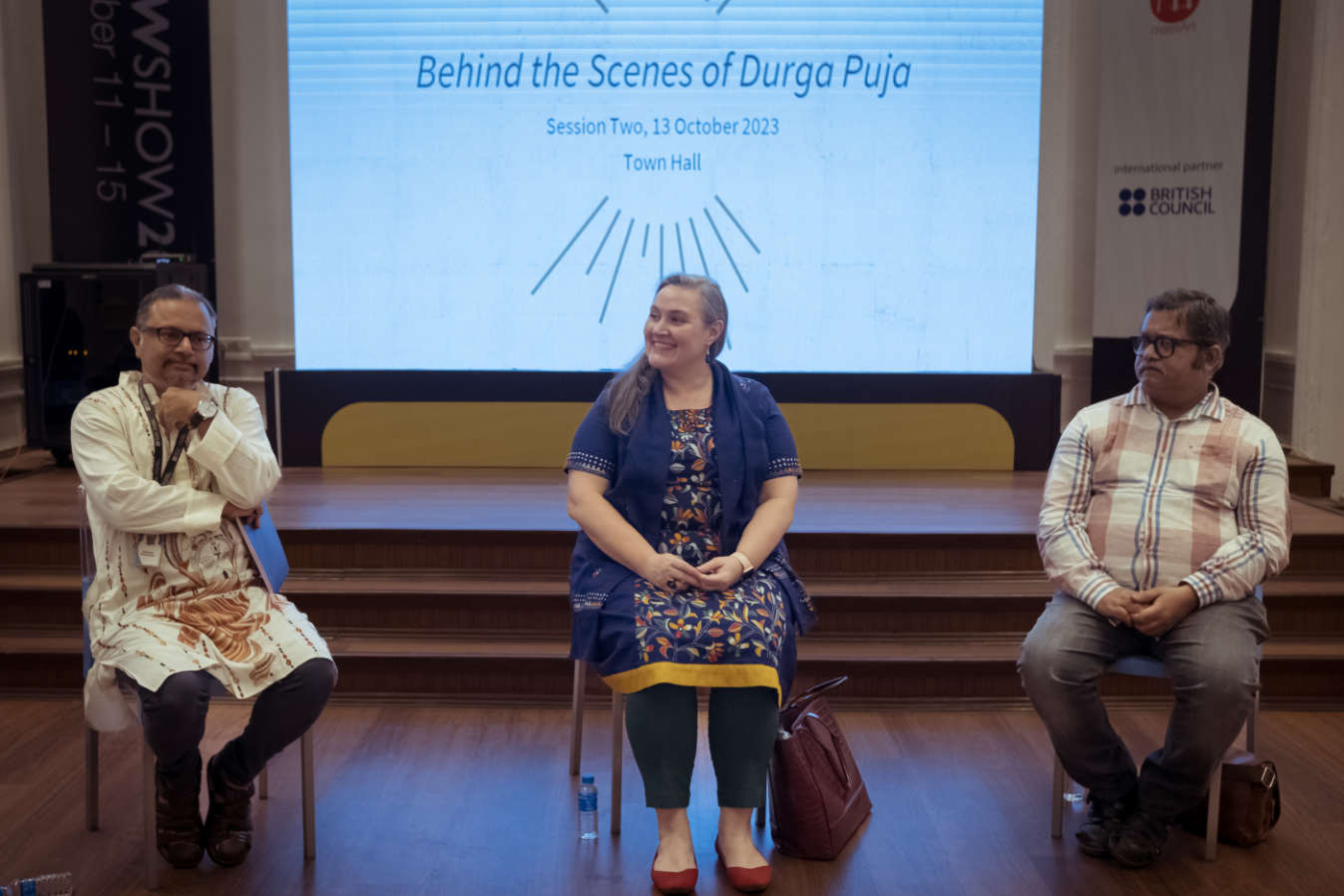 Pandal designers and neighborhood organizers generously shared insights into design concepts, materials, and themes. Some pandals were completed, while others were still in progress due to the late rains this season, allowing us to see both process and finished product. Our attempt to visit pandals in North Kolkata was thwarted by heavy Puja traffic—an authentic Kolkata experience. Our three-and-a-half-hour bus ride let us connect, reflect on our experiences, and think about urban impacts and the infrastructure challenges Kolkata will face with increased international tourism following UNESCO's designation—all while we enjoyed some roadside dhaba coffee.
We left Kolkata with more questions than answers, more curiosity than affirmations. Ben Hinerfeld '92 was visiting India for the first time. "The trip has made the world much larger—but more intimate—for me," he shared. American Studies major Lavanya Manickam '25 said, "I'm so grateful to all the people we met who shared Kolkata with us. I've been wondering—how can we return this gift to them? How can we engage in a practice of cultural exchange that truly respects the care and dedication we have for each other?"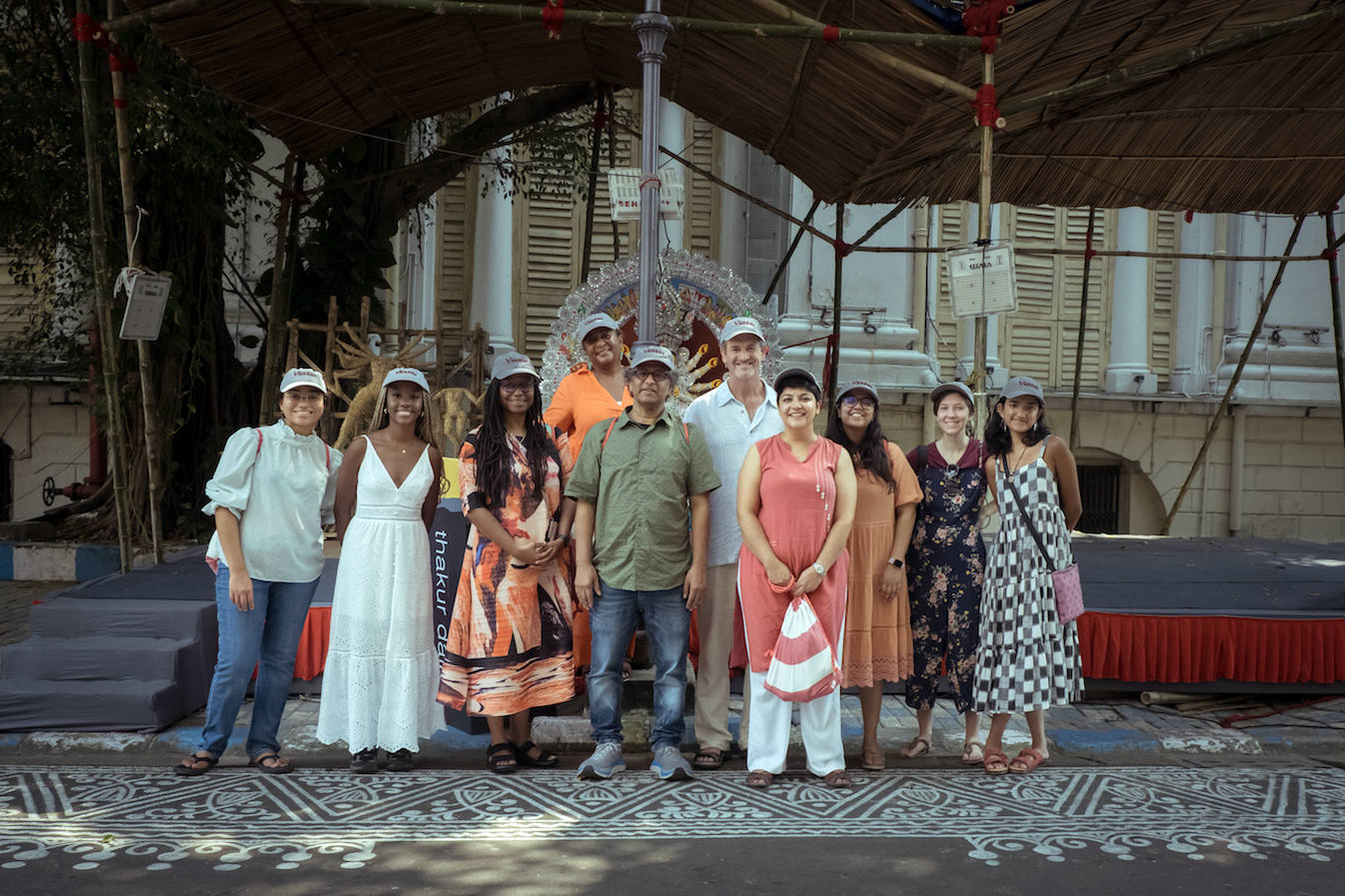 Milena Chilla-Markhoff '92 is President of the Class of '92 and Co-Founder of the Vassar Club South Asia together with Anish Kanoria '18. Raised in Chatham, NY, she lives in Berlin but feels most at home in Kolkata. Follow the Vassar Club of South Asia on Instagram.