'Game-Changing' Microscope Will Benefit Vassar, Other Local Colleges
Vassar has received a grant from the National Science Foundation to purchase a one-million-dollar, state-of-the-art microscope that will significantly enhance faculty and student research opportunities at Vassar and other nearby colleges. The proposal for this custom-made research tool was submitted by Hadley Bergstrom, Associate Professor in the Psychological Science Department and the Neuroscience and Behavior Program, and a team of faculty from Vassar as well as Marist and SUNY New Paltz.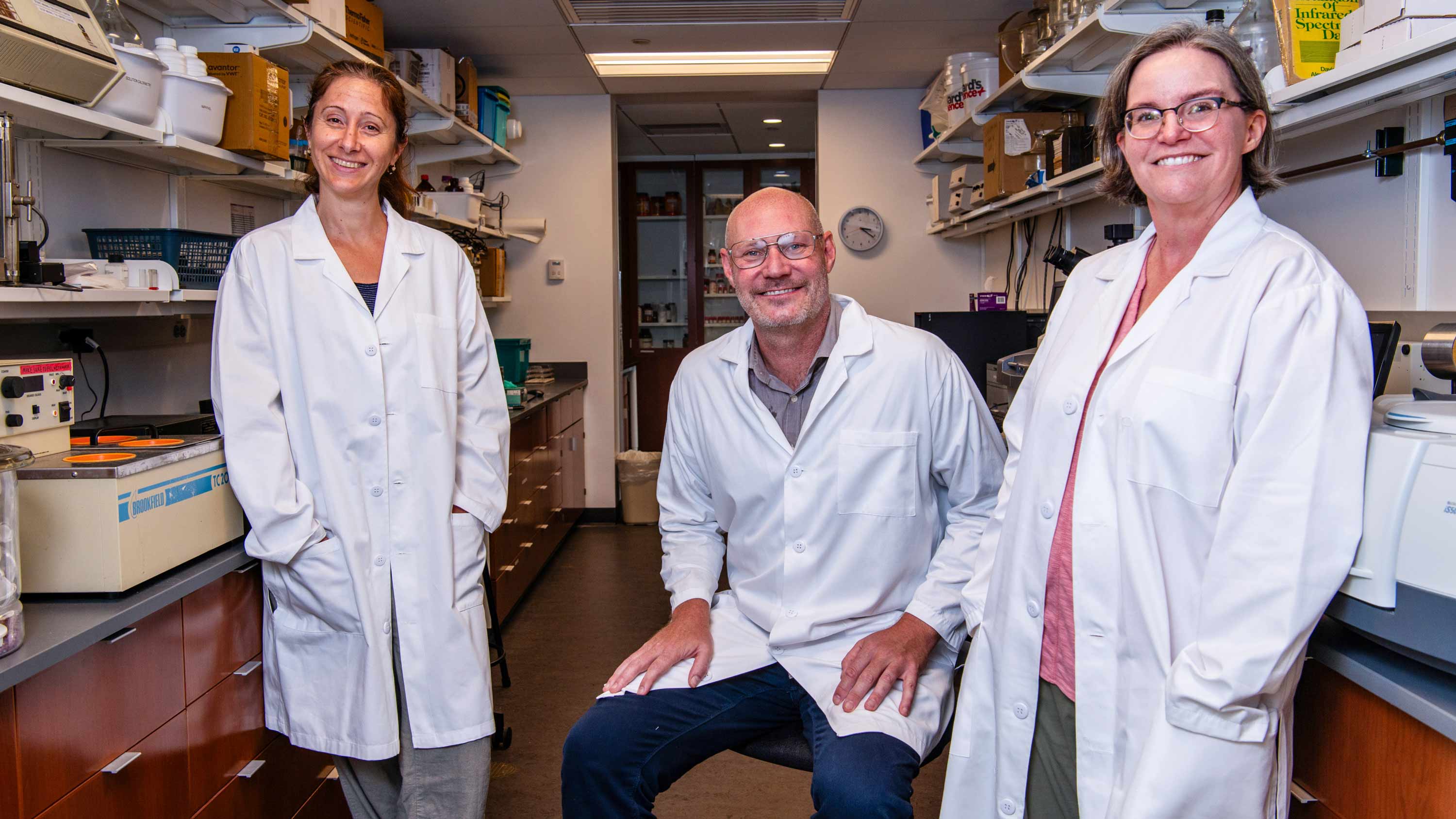 The Leica Stellaris 8 is a next-generation confocal microscope that will transform faculty and student research opportunities at Vassar and other Mid-Hudson regional colleges. It is scheduled for delivery in December and is expected to be fully operational for research projects across multiple disciplines by spring, said Prof. Bergstrom, who spearheaded the grant and led the team of Vassar faculty members through a multi-year proposal submission process. "Twelve faculty members in five departments contributed to writing the grant proposal," Prof. Bergstrom said. "That demonstrates just how much this microscope will be used. It's a real workhorse that we will use in our day-to-day teaching as well as in our research."
Associate Professor of Biology Jennifer Kennell, who co-wrote the grant proposal with Bergstrom and Associate Professor of Psychological Science Bojana Zupan, said the grant calls for Vassar to share the use of the microscope with other college faculty and students in the region. This collaboration is consistent with ongoing Vassar faculty collaborations with science faculty at other institutions in the Hudson Valley. "Our Science Technology Support Staff member, Dave Lewis, will oversee the training of these new users," Kennell said.  "And he provided invaluable assistance during the grant writing and microscope selection process."
Members of the science faculty at two local colleges said they were looking forward to using the microscope for their research. "This (microscope) will be a real community resource," said Megan Dennis, Associate Professor of Biology at Marist College. "I will definitely use it in my own research, and I plan to bring my students in my cell biology class to Vassar in the spring."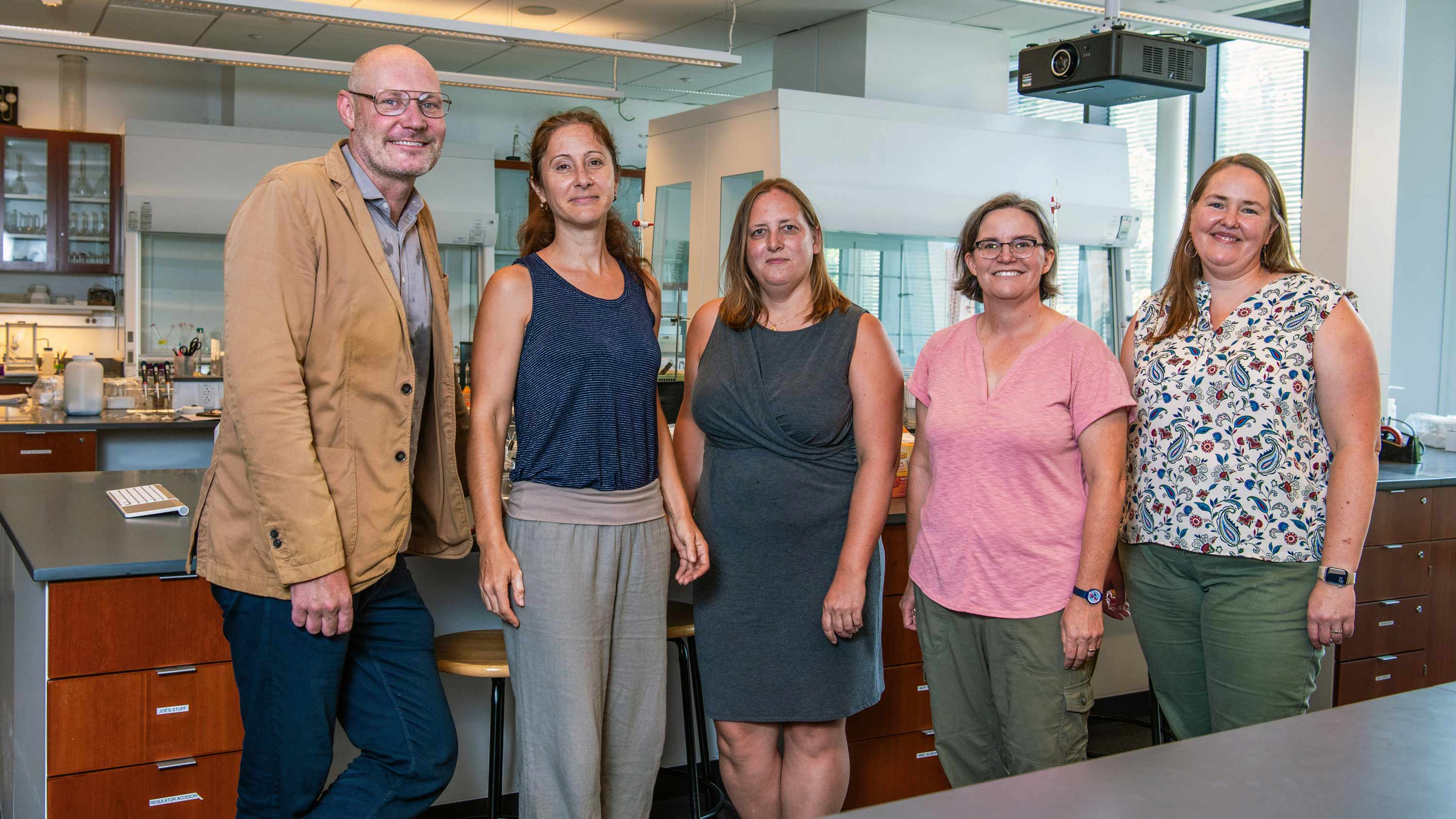 Lydia Bright, Professor of Biology at SUNY New Paltz, said she was eager to use Vassar's new acquisition for her own research. "I look at live cells and need to see how proteins move around, and this microscope is ideal for my work," Bright said.
She said she planned to bring some of her students to Vassar as well. "It will be good for them to see some cutting-edge technology that they may encounter in grad school or later in their careers," she said. "It will be good for them to be able to say that they have used this kind of technology."
Professor Zupan said she was looking forward to using the new microscope in student-led projects in her lab. "Imaging with the old microscope is so time-consuming—it takes 90 minutes to perform a procedure that will take eight minutes on the new one," Professor Zupan said. "With its capacity to complete more projects more quickly, the new microscope will enable more students to be trained on confocal microscopy techniques, which will hopefully make them more excited about participating in research. This acquisition is a real game-changer for a lot of us."
Posted
September 12, 2023