Events
MODfest 2022: Short Stories
Feb 2, 5:00 p.m.
Location:
Frances Lehman Loeb Art Center
Award-winning duo Jacquelyn Matava '09, mezzo-soprano, and pianist Samuel Gaskin present Short Stories, a recital contrasting Franz Schubert's lieder with contemporary German, French, and American songs by Messiaen, Rihm, Eggert, Musto, Corigliano, and Ives.
Please reserve a seat for this event.
NEW: Audience members will be required to provide one of the following before entering the theater: a Vassar College ID OR Proof of full vaccination AND Government Issued Photo ID. Please come prepared, no exceptions will be made at the doors.
Due to limited capacity, and the current health crisis, we ask you to consider the safety of all before attending one of our MODfest events. If you are feeling unwell or have been exposed in the past 10 days, please plan to stay home for these events and enjoy a livestream or recording, when available.
Guests and Visitors: Please check the Vassar Together website for updates on COVID restrictions that may impact this event.
Complete MODfest listings and details can be found here.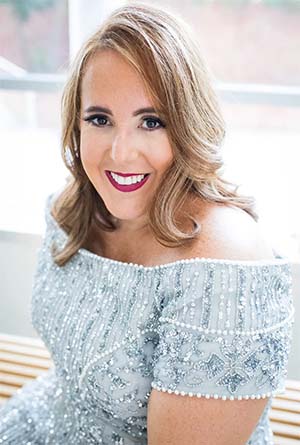 Jon Corigliano
Grove(Vassar) John Corigliano official website (ALL)
Charles Ives
Grove (Vassar) CharlesIves.com (ALL)
Performance by Jcquelyn Matava and Samuel Gaskin: Schuberts's "Verklärung" Sept 28, 2021.