Black STEM Mentors of Vassar Pledge Support to Students at Panel
Students of color pursuing careers in STEM-related fields still face significant obstacles, but the Vassar alum network, combined with dogged persistence, can help to overcome most of these barriers. That was the message from Black alums and faculty members at a "STEM Connection Panel" hosted by the African American Alumnae/i of Vassar College (AAAVC), the Jeh Vincent Johnson ALANA Cultural Center, and the Office of Advancement. The event was held February 7 in the 1951 Reading Room of Thompson Library and broadcast virtually on Zoom.
"People may doubt you; people may question you," said one panelist, Assistant Professor of Earth Science and Environmental Studies Deon Knights. "But for every one of those people, there are people in the STEM field who will support you."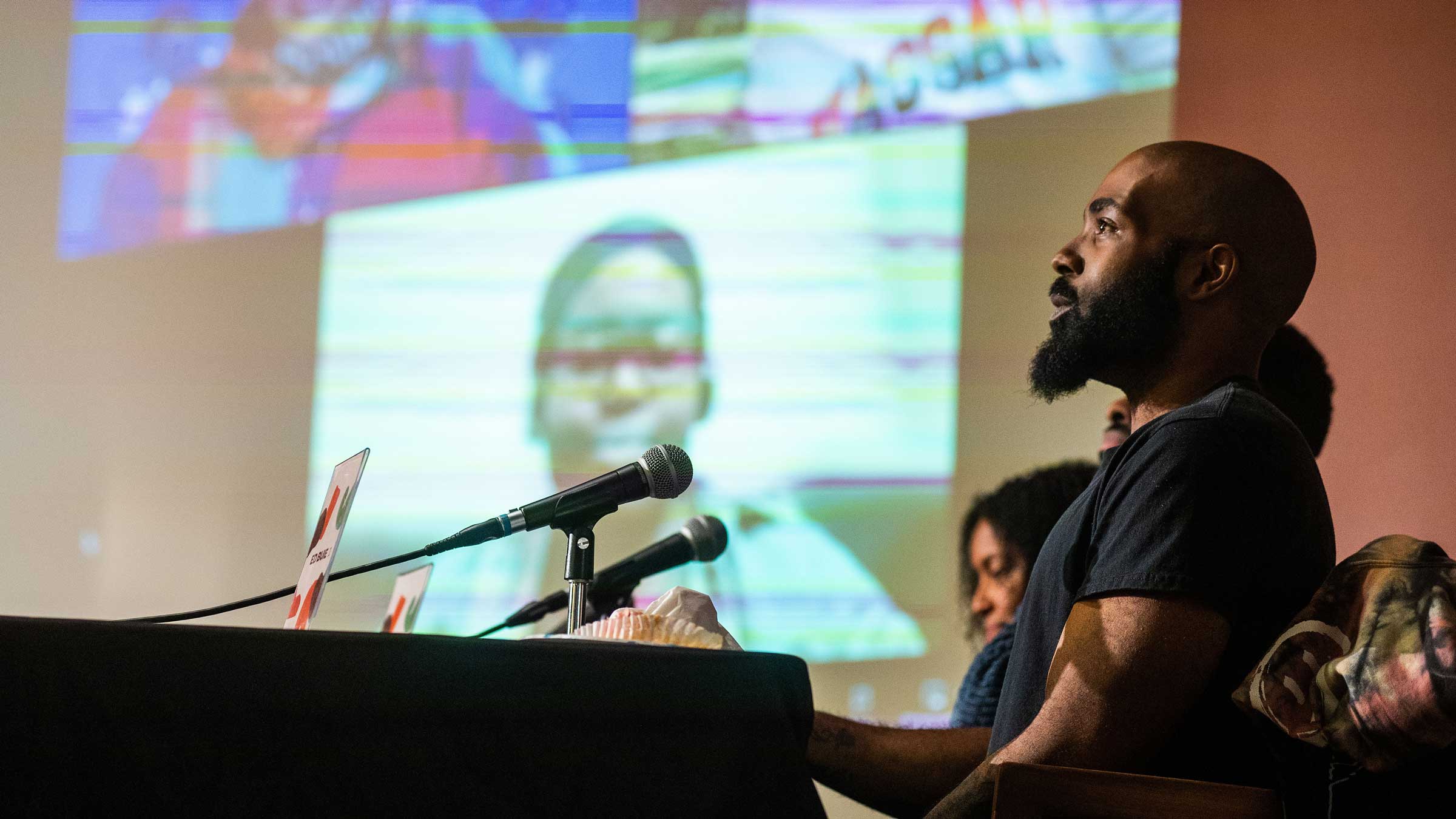 Knights, who was born in Trinidad and Tobago, earned a bachelor's degree from the University of Delaware and an MS and PhD from Ohio State University. He said he never had a Black professor in any if his STEM classes, "and that's one reason I wanted to become a professor myself."
Other members of the panel were: Assistant Professor of Chemistry Krystle McLaughlin, Assistant Professor of Astronomy Ed Buie II, and three alums: Ayo Opuiyo '22, a software engineer for Warner Brothers Studio; Taishya Adams '97, founder of the Mukuyu Collective consulting firm, program chair of Black in Marine Science, and former Colorado Parks and Wildlife Commissioner; and Dennis Slade '91, Software Engineering Manager for Scholastic magazine's Digital Engineering Team.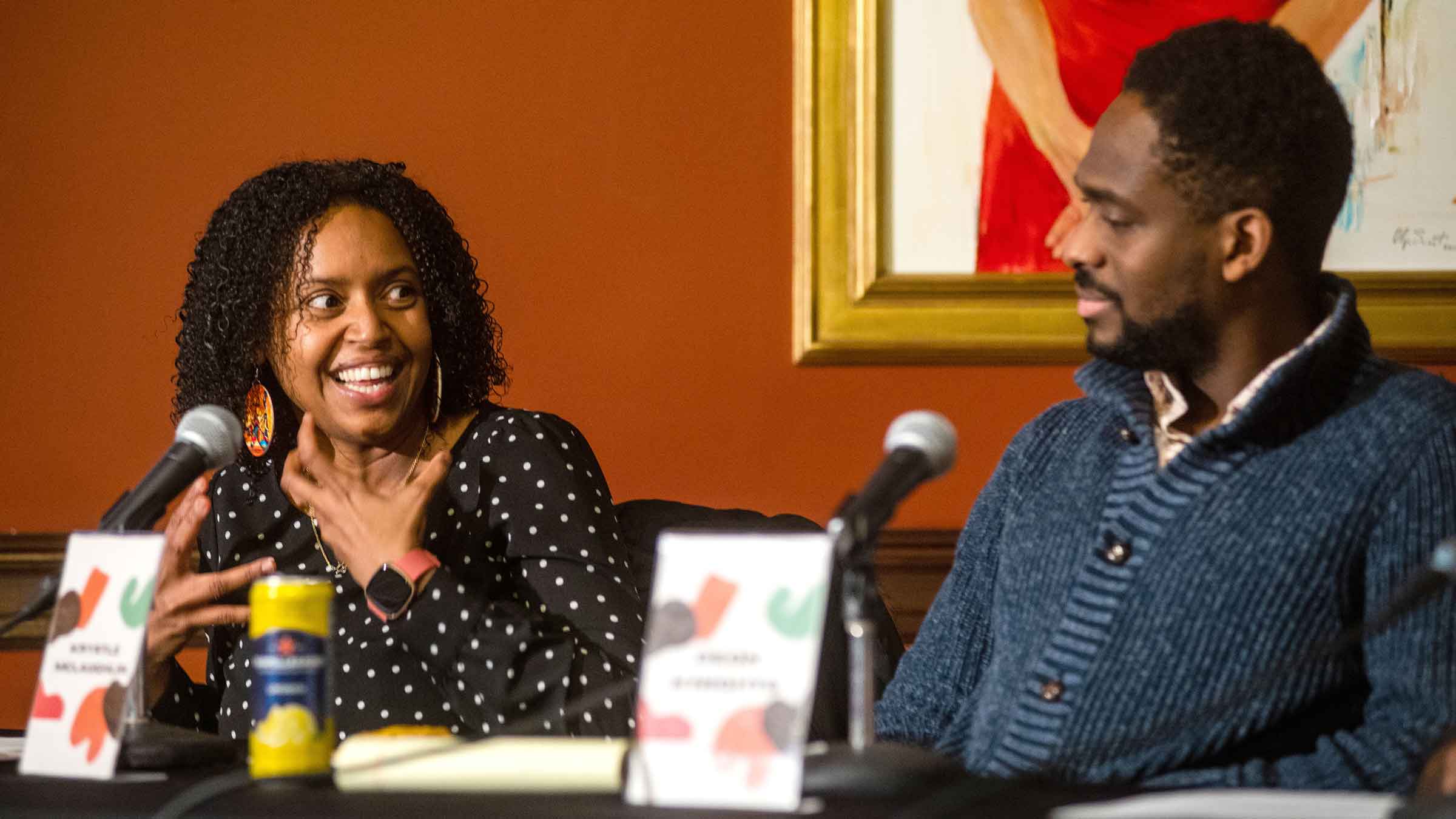 Like Knights, McLaughlin said she had never had a Black STEM teacher, but while majoring in physics at Colgate University, she Googled "Black physics groups" and began to build her own network of people of color in STEM, "and I'm still building that network." Since joining the Vassar faculty in 2017, she has launched an alliance of Black students in STEM curricula and recently secured funding for two student interns to plan events during the current semester.
Buie told those attending the panel discussion that he took a more circuitous route to the STEM field. "I began my career as an accountant," he said, "but I always had a passion for astronomy and my mom urged me to follow my passion." When asked if the STEM culture could be toxic for people of color, Buie nodded. "Yes, I struggled at times," he said, "but you only fail if you don't try."
Opuiyo said she had been interested in computer science since she was a student at Poughkeepsie High School and took programming courses early in her Vassar career. To prepare for the job market, Opuiyo said she attended conferences in the STEM field and applied an important skill she had learned at Vassar: "I asked a lot of people a lot of questions." Opuiyo urged students attending the panel discussion to take advantage of the resources available to them in Vassar's Career Education Office and the alum network. "Looking back, I wish I had begun to use these resources sooner," she said.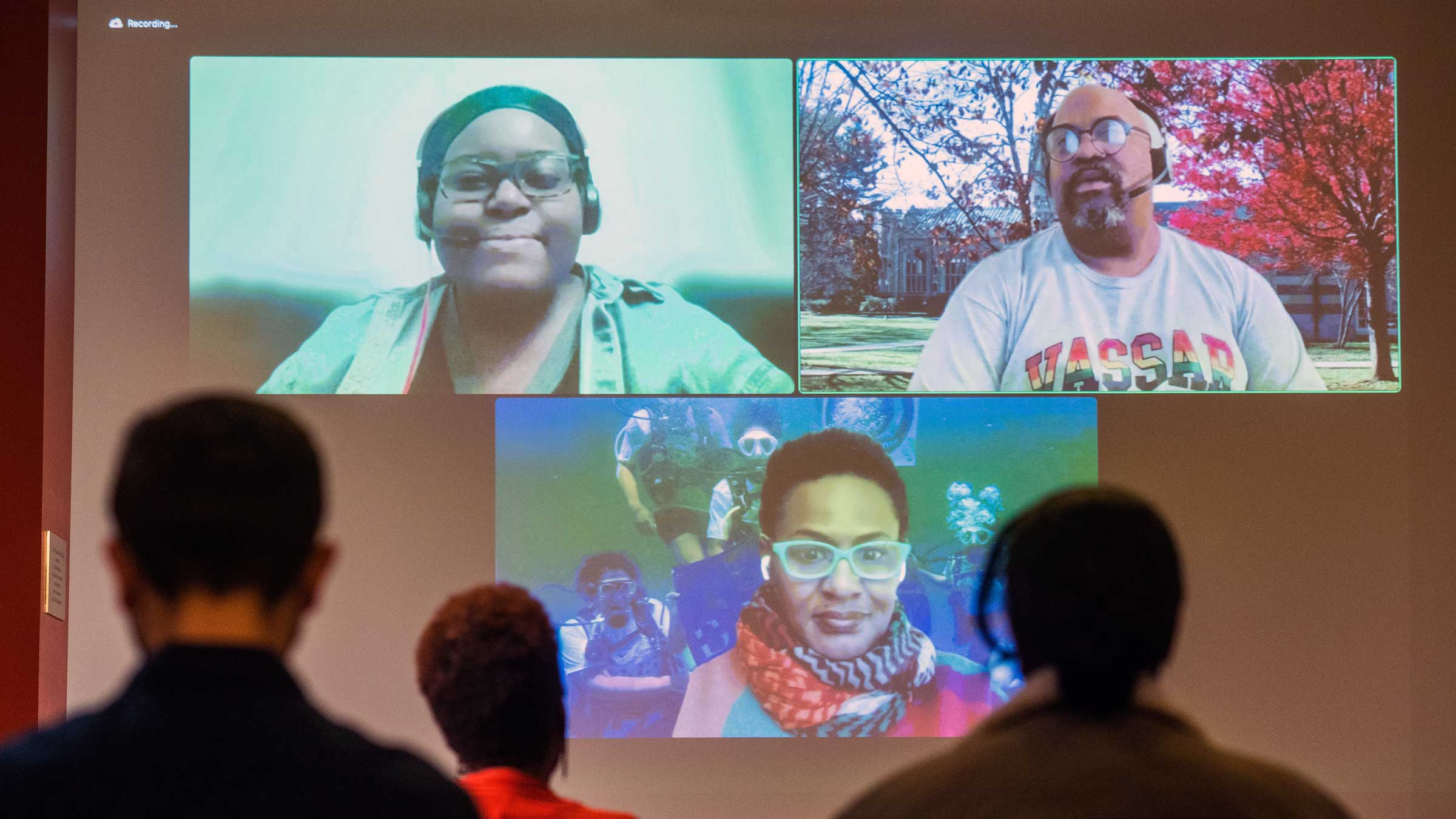 Slade echoed Opuiyo's advice, saying he had found it was important for him to build a support network, both within his own company and throughout the industry. Such support had been especially useful, he said, as he moved further into his career. "You're probably never going to see more than 15-percent representation of people of color in any job in this field," Slade said. "You're always going to be 'one of,' and that's why I feel a responsibility to guide people who are coming up in the field after me."
Adams said networks for people of color in STEM, such as Black in Marine Science, help build strong support systems. And she said graduates of liberal arts colleges such as Vassar can play a key role in the field because of their sharp communication skills and knowledge of history. "We need to teach others who have no idea about the contributions Black scientists have made throughout our history," she said, "and our storytelling skills are important for articulating the value of science to the rest of the world."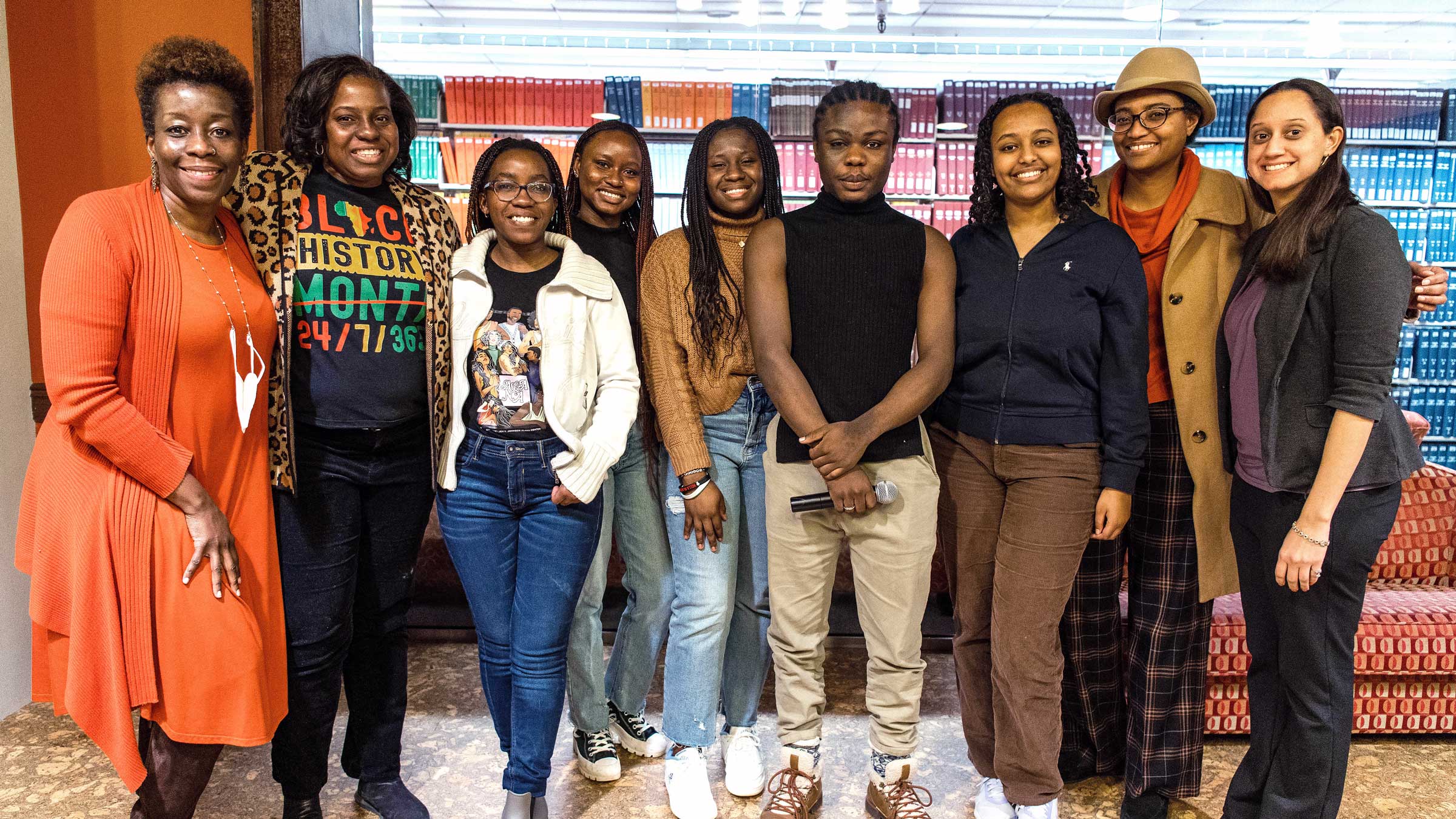 Adams praised Slade and others in AAAVC for being proactive in helping young Vassar grads find their way in the field. "The toxicity is real," she told the students attending the event, "but we are here, so be intentional in asking for help."