Student Projects
Here are a few examples of senior projects.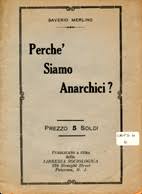 Why are we anarchists?
Vincent Brana '19
An English translation and critical commentary of the 1892 political pamphlet Perché siamo anarchici? by Francesco Saverio Merlino. Merlino, a lawyer and militant anarchist, published the pamphlet in Italian in the journal La questione sociale, in Paterson, NJ. The translation of a rhetorically charged text is introduced by a historical overview of its publication and of the anarchical movement in local Italian-American communities.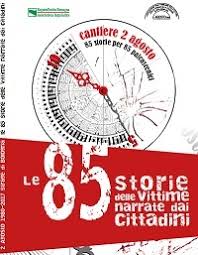 Cantiere Due Agosto
Jennifer Brisco, Catherine Hernandez, Christopher McCann '19
A collective translation of the narratives comprised in Cantiere 2 agosto, a community initiative commemorating the 85 victims of the bomb that exploded in the Bologna train station on August 2, 1980. One of several projects sponsored by the Association of the Victims' Families of the Bologna Massacre, Cantiere 2 agosto is a popular storytelling initiative aimed at shifting public attention to the lives that were lost due to terrorism and at building shared memories, which can be handed down to younger generations. The students learned about the massacre and memory-building initiatives from Professor Cinzia Venturoli, during their semester of study abroad at E.C.Co and put their linguistic and cultural competence to the service of a public cause. Read the text of Cantiere 2 agosto
Restless Nights: A Selection of Translated Stories from Le Notti Difficili, by Dino Buzzati
Marya Pasciuto '16
A literary translation tackling the verbal precision and fantastic atmospheres of Dino Buzzati's prose through a selection of short stories. Originating from a personal interest in a surrealistic short story first encountered in high school and re-discovered during study in Bologna, the senior project culminated in a publication in the Journal of Italian Translation XII:1, Spring 2017.
Alma dell'opera seria: L'evoluzione dell'eroe attraverso i recitativi accompagnati e gli ariosi nel Giulio Cesare di Händel.
Madeline Pollis '16
An interdisciplinary project combining Italian and Music, the senior thesis explores the evolution of the hero in Händel's famous opera Giulio Cesare in relation to the earlier version by seventeenth-century Italian composer Antonio Sartorio. Bringing together Maddie's expertise in musicology and Italian culture, the thesis introduces the genre of dramma per musica as it emerged in seventeenth-century Venice and follows its transformation into opera seria in eighteenth-century England through the example of Giulio Cesare in Egitto.
"Da Little Italy a Nolita. Un percorso fra un secolo, una gente e una zona" (From Little Italy to Nolita: A Journey through a Century, a People, and a Neighborhood).
Gabrielle Kotkov '10
A project of creative writing in Italian, a series of fictional stories, one for each decade from 1900 to 2010. The stories recreate the neighborhood of Manhattan's Little Italy over the years, almost a testimony, lively and loving, of a dramatically changing world. A rich and interesting series of family photographs adds to this thoughtful and inspiring little book the intriguing quality of a "backward" autobiography, fictional, of course, but inspired by real people.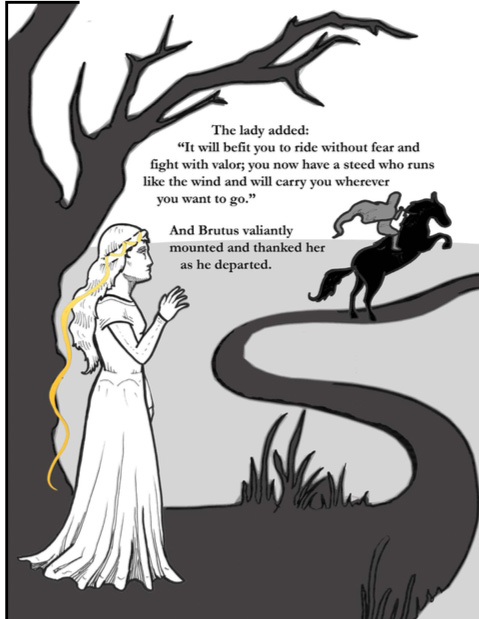 The Song of Brutus of Britain
Molly Bronstein '13
An adaptation, ispired by Il cantare di Brito di Bretagna by Antonio Pucci, a 1300 florentine troubador. The cantari were long poems that were recited in the Medieval piazzas. The Song of Brutus, which Molly also beautifully illustrated, is about a knight who faces many adventures for the love of his lady. Translating a literary text from old Italian into English, especially poetry, is a difficult task, that not only requires knowledge of the language, but also an understanding of a different time and culture.
Benedetta fra le donne
Skyla Lowery '14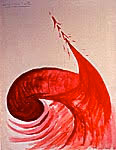 A thesis on Benedetta Cappa Marinetti, a Futurist, proto-feminist, painter and poet. The title uses the artist's signature, appropriated from Ave Maria. It is comprised of an extensive introduction on the relationship between classical, male Futurism, and that of Benedetta Cappa; it is supplemented by extensive analytical interpretations of Benedetta's paintings, and a critical bibliography.
The main body of the project is a translation of Benedetta's linguistically and philosophically challenging "Armonie potenziali," the second segment of Le forze umane: romanzo astratto con sintesi grafiche. (Campitelli, Foligno 1924)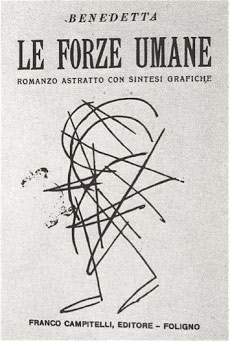 Il linguaggio del corpo, il linguaggio della bocca: una ricerca sulle lingue italiane in movimento.
Payton Johnson '15
This multidisciplinary project is articulated in two parts: a written reflection on the relationship between learning a new language (Italian) and learning to dance; and a dance performance in four movements for eight performers.
Il big BOOM nelle strade: Il fenomeno della street art contemporanea attraverso l'artista italiano Blu.
Anna Marcus '12
An interdisciplinary study on contemporary street art with a focus on Italian artist Blu, the thesis originated from direct experience of Blu's art on the walls of Bologna, Italy, where Anna studied during her JYA. Analyses of wall paintings and multi-media projects locate Blu both within the international street art world and the specifics of the Italian political and cultural landscape.
Alberto Moravia negli Stati Uniti: A Translation of Selected Works from 1936–1937
Stephen Matysik '11
A translation of famous novelist Alberto Moravia's early travel articles, introduced by an extensive essay and translator's analysis. Written during his first visit to the United States in the 1930s, these essays offer the Italian intellectual's view of American society, race relations, and gender issues. They include, "Alberto Goes to the Prom", Moravia's impressions on his visit to Vassar College in 1936.
BologBlog: Una memoria collettiva dell'autunno 2012 a Bologna
Caroline Maguire '14 and Gabriela Medina '14
A collaborative project, which originated with the authors' JYA experience in Bologna. Caroline and Gabi interviewed fellow E.C.Co students about their most significant or unusual memories of their time in Bologna. They wrote stories in Italian that captured different voices and experiences of the semester abroad. The stories were presented in two formats: as a book, introduced by a reflection on studying abroad and the writing process; and as a blog, accompanied by pictures, which Caroline and Gabi happily share with past and future E.C.Co students: Bolog Blog - Una memoria collettiva dell'autunno 2012 a Bologna.