Film Majors Committee (FMC)
The FMC meets with the chair and other members of the department to discuss the curriculum and related issues of mutual interest, as well as to plan faculty-student social events. Majors committees also interview candidates for faculty positions when they are brought to campus and report their assessment to the department chair.
Programming Chair 
The Programming Co-Chairs plan social and academic events for the Film Department. They work closely alongside the Treasurer, Communications Chair, Student Advocacy Chair, and Chair of the Film Department to ensure these events run smoothly and are relevant to students and professors alike.
Current Co-Chair: Madison Powell (mdpowell@vassar.edu)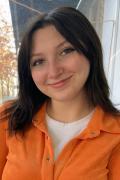 Madison (she/her) is a junior film major with a correlate in women, feminist, and queer studies. Her current film project is an experimental documentary about fashion and identity. On campus, she is also a costume designer for Drama department shows, as well as an employee of the Vassar costume shop, and a teacher's assistant for Intro to Draping & Pattern-Making. She currently resides in Ferry House where she loves planning group events and bonding. Her favorite movies include Election, Juno, and Drop Dead Gorgeous.
Current Co-Chair: Bella Kimbrough (ikimbrough@vassar.edu)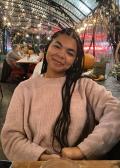 Bella (she/her) is a junior film major from Los Angeles, California. Her production work tends to fall under the narrative experimental umbrella and she strives to combine aspects of her identity into her films/stories. Currently she is working on a non-fiction film about Black women and their hair that sheds light on natural hair insecurities. She's also a film academic intern at the Womp Haus, Vassar Film's Home of Camera, Audio, Lighting, & Grip. Outside of Film, she is an executive member of WVKR 91.3 FM and FlyPeople (Vassar's dance org). Her current favorite movie is The Watermelon Woman directed by Black lesbian filmmaker Cheryl Dunye.
---
Treasurer
The Treasurer works with the fellow committee chairs and the Chair of the Film Department to make sure FMC programming plans are within budget. In addition, they maintain a record of the committee's expenditures.
Current Treasurer: Bella McCray (bmccray@vassar.edu)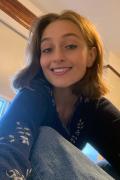 Bella McCray (she/her) is currently a sophomore Film and Anthropology major (with a potential Dance correlate) from Oklahoma City, Oklahoma. She is very interested in feminist film theory and hopes to produce some surrealist/experimental films while at Vassar. On campus, she is a part of the Raymond House Team as a Student Fellow, where she helps plan events for the Raymond community and support first-year students in their transition to college. She is very happy to be a part of the Film Majors Committee and is excited to work with the other film majors to build our community! Her guilty pleasure is the vegan shortbread cookies at the Gordon Commons.
---
Communications Chair
The Communications Chair coordinates the promotion of Film Department events, initiatives, and updates, through email, print, and social media channels. They work with the Programming and Student Advocacy Chairs to ensure that students are aware of all FMC events and projects.
Current Chair: Tommy Shenefield (tshenefield@vassar.edu)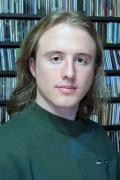 Tommy (he/him) is a senior Film major and Religion correlate from Arlington, MA. His production work has centered on self-reflexive, nonfiction, and strange projects, and he is particularly interested in studying avant-garde and indigenous cinemas. At Vassar, he is also an executive member of VCTV (Vassar College Television), WVKR 91.3 FM, and ViCE Weekly. He owns far too many VHS tapes.
---
Student Advocacy Chair
The Student Advocacy Chair serves as the primary bridge between Film majors and correlates and the Film Department. They liaise with both groups to provide relevant feedback to the department about student needs and help students find department resources.
Current Chair: Malcolm Gibbons (mgibbons@vassar.edu)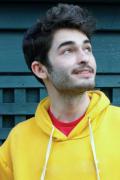 Malcolm (he/him) is a senior Film Major from Maplewood, New Jersey. A production student, his interest in film, as well as his moving image work, is heavily inspired by photography and the visual fine arts. He's worked on numerous Vassar Film narrative projects, but his own work comprises more experimental and non-fiction films. He particularly enjoys cinematography and color correction. Malcolm is always willing to assist peers with their projects and navigating department resources. 
Film Department Campus Job Opportunities
Student Film Projectionists
If you have technical skills, enjoy watching films, are responsible, detailed-oriented, reliable, personable, and prompt, then you might be a good fit for a campus job in the Film Department.
The Film Department hires a limited number of students each academic year to work as Student Film Projectionists. Students are hired to cover the projection of films for a variety of required class screenings throughout the semesters. The department utilizes state-of-the-art digital equipment and technology to project films in its theater and classroom settings. In addition, covering special event screenings and meeting guest speakers makes this job extra exciting. The Student Employment Office assists with the placement of students for this position. Please visit their website for details on the student job application process.
Womp Haus Film Academic Interns
Four year-long academic internships are available in the Film Department's camera, audio, and lighting house we call "Womp Haus." Students can get an in-depth, hands-on experience with all varieties of production equipment as they manage the Womp Haus inventory system, prep student orders, assist in maintaining Studio A, the Vassar Film editing labs, help with in-house video productions, and more. Students must be in good academic standing to apply for the academic intern positions.