Lydia Murdoch
Professor of History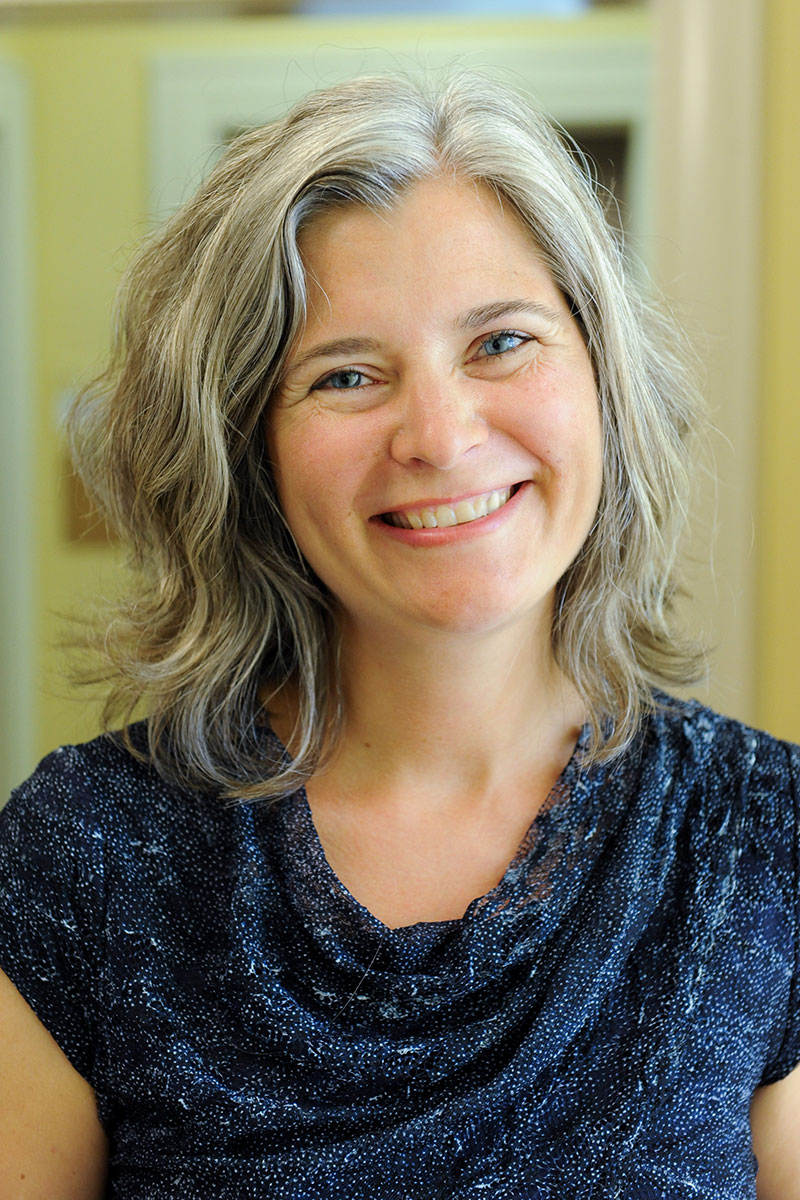 Professor Lydia Murdoch is author of Daily Life of Victorian Women (2014) and Imagined Orphans: Poor Families, Child Welfare, and Contested Citizenship in London (2006). Her current book project–"What We Mourn: Child Death and the Politics of Grief in Modern Britain"—explores public mourning and political discourses surrounding the death of children in British, imperial, and transatlantic contexts over the long nineteenth century. She is also researching a future project on the use of children as medical subjects, particularly in the spread of the first smallpox vaccines.
Professor Murdoch's classes include "Victorian Britain," "The British Empire," and "The History of Childhood in Modern Britain," in addition to co-taught multidisciplinary classes such as "Smallpox: The Biology and History of a Disease" and "Revolution, Evolution, and the Global Nineteenth Century."
BA, Vassar College; MA, PhD, Indiana University-Bloomington
At Vassar since 2000
Selected Publications
Books
Guest Editor
Journal of the History of Childhood and Youth 8.3 (Fall 2015), special issue on childhood and death co-edited with Kathleen Jones and Tamara Myers.
Recent Articles and Chapters
"Guest Editors' Introduction," with Kathleen Jones and Tamara Myers, Journal of the History of Childhood and Youth 8.3 (Fall 2015): 339-340.
"'The Dead and the Living;': Child Death, the Public Mortuary Movement, and the Spaces of Grief and Selfhood in Victorian London," Journal of the History of Childhood and Youth 8.3, special issue guest edited by Kathleen Jones, Lydia Murdoch, and Tamara Myers (Fall 2015): 378-402.
"Anti-vaccination and the Politics of Grief for Children in Late-Victorian England," in Childhood, Youth and Emotions in Modern History: National, Colonial and Global Perspectives, ed. Stephanie Olsen (London: Palgrave Macmillan History of Emotions Series, 2015), 242-260.
"Carrying the Pox: The Use of Children and Ideals of Childhood in Early British and Imperial Campaigns Against Smallpox," The Journal of Social History 48.3 (Spring 2015): 511-535. Winner of the Society for the History of Children and Youth's 2016 Fass-Sandin Prize for Best Article (English).
"Alice and the Question of Victorian Childhood," in The Age of Alice: Fairy Tales, Fantasy, and Nonsense in Victorian England: An Exhibition Catalogue (Poughkeepsie, NY: Vassar College Libraries, 2015), 11-19.
"'Suppressed Grief': Mourning the Death of British Children and the Memory of the 1857 Indian Rebellion," The Journal of British Studies, vol. 51.2 (April 2012): 364-392. Winner of the 2012 INCS (Interdisciplinary Nineteenth-Century Studies) Essay Prize.