Lizabeth Paravisini-Gebert
Professor of Hispanic Studies on the Randolph Distinguished Professor Chair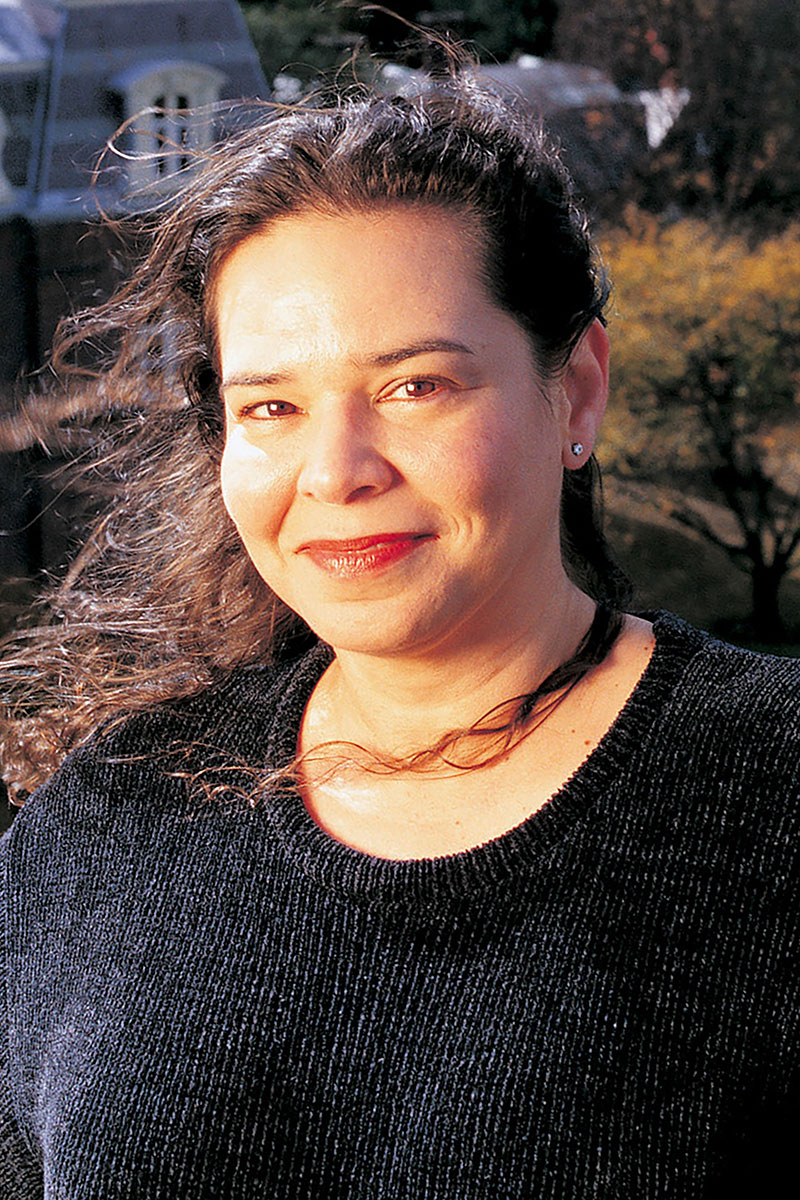 Lisa Paravisini-Gebert works in the fields of literature and cultural studies, specializing in the multidisciplinary, comparative study of the Caribbean. Growing up in her native Puerto Rico, she became fascinated by the many cultural connections between Caribbean peoples despite our different histories and languages and has made that the subject of her research and teaching.
Lizabeth Paravisini-Gebert is a Professor of Caribbean culture and literature in the Department of Hispanic Studies. She is also a participating faculty member in the programs in Environmental Studies (which she directed from 2009 to 2012), Latin American and Latino/a Studies, and International Studies. She received a BA in Comparative Literature from the University of Puerto Rico and an MA, an MPhil, and a PhD in Comparative Literature from New York University. She has been at Vassar since 1991.
Ms. Paravisini-Gebert is the author of a number of books, among them Phyllis Shand Allfrey: A Caribbean Life (1996), Jamaica Kincaid: A Critical Companion (1999), Creole Religions of the Caribbean (2003, with Margarite Fernández Olmos), and Literatures of the Caribbean (2008). She is at work on Glimpses of Hell, a study of the aftermath of the 1902 eruption of the Mont Pelée volcano of Martinique, on José Martí: A Life, a biography of the Cuban patriot, and Endangered Species: The Environment and the Discourse of the Caribbean Nation.
Ms. Paravisini-Gebert has co-edited a number of collections of essays, most notably Sacred Possessions: Vodou, Santería, Obeah, and the Caribbean (1997) and Displacements and Transformations in Caribbean Cultures (2008). Her critical editions of texts by Caribbean women writers include Phyllis Allfrey's The Orchid House (1997) and It Falls Into Place: The Short Stories of Phyllis Shand Allfrey (2004). Her articles and literary translations have appeared in Callaloo, the Journal of West Indian Literature, the Jean Rhys Review, the Journal of Caribbean Literature, Obsidian, and the Revista Mexicana del Caribe, among others.
Among the courses taught most recently by Ms. Paravisini-Gebert are "Environment and Culture in the Caribbean," "Creole Religions of the Caribbean," "The Bolero and the Novel in Latin America," and "The African Diaspora in the Caribbean."
Ms. Paravisini-Gebert's blog on Caribbean culture and the arts, which she co-writes with Ivette Romero-Cesareo of Marist College, can be found at http://repeatingislands.com/.
BA, Universidad de Puerto Rico; MA, MPhil, PhD, New York University
At Vassar since 1991
In the Media
Photos