Prison Studies
Correlate in Prison Studies
The correlate sequence is designed to provide students with an interest in issues surrounding the prison-industrial complex with an opportunity to provide intellectual depth and coherence to their studies in this area. The sequence will consist of six (6) units, (five of which must be graded) selected to acquaint the student with Prison Studies and to encourage direct engagement with this complex and dynamic issue. Students will be expected to participate in a specific experiential learning project to complete this correlate. The correlate is for students seeking to explore, both intellectually and experientially, the prison-industrial complex as it manifests locally, nationally, and/or globally.
Under the supervision of faculty affiliated with the Africana Studies Program, students undertaking the Prison Studies correlate sequence will design a sequence of courses that address a central topic or theme, such as re-entry, women in prison, or the intersection of the prison-industrial complex with the national imagination, public policy, social inequity, immigration, homeland security, corporations and globalization, among others.
Requirements for the six (6) unit correlate sequence designed in consultation with an advisor from the Africana Studies program are:
The introductory Africana Studies course (AFRS 100 - Introduction to Africana Studies).
Four (4) courses exploring topics related to the prison-industrial complex from a variety of multidisciplinary perspectives. At least one of these courses must be at the 300-level.
One credit from experiential learning directly related to the prison-industrial complex. This might take the form of a course(s) taught within a prison/jail or field work credit dealing with aspects of the prison-industrial complex (i.e., re-entry programming, Dutchess County jail, battered women shelters, the District Attorney's Office, court observation).
Greenhaven Prison Program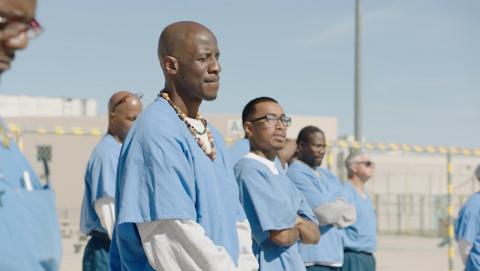 The Vassar Greenhaven Prison Program, led by professor of religion and Africana Studies Lawrence Mamiya, began in 1979 as a weekly dialogue on current events between Vassar students and inmates at the maximum-security prison in Stormville, NY. The program has evolved into a broader educational experience for both students and inmates, confronting issues such as race, class, stereotypes, and economic opportunity.
Many of the Vassar students have gone on to work with other prison education programs, and since 1999 an annual reunion has brought together Vassar alums and former Greenhaven inmates for conversation.
Past Events
How We Learn to Live in a World Without Walls: A Student-led introduction to everyday transformative justice and abolition practices
Thursday, May 20 7:00–9:00 p.m.
Featured Guests: National Transformative Justice Trainers Spring Up Co-Founders and Executive Directors Nastassja "Stas" Schmiedt and A. Lea Roth
Sponsored by: The Program of Africana Studies & The Office of the Dean of Studies