History
In 1969, 34 African-African female students occupied the Vassar College Main Building demanding amongst other things, the teaching of more courses relating to the black experience, the creation of a program awarding a major in Black Studies, and the hiring of more black faculty. The protest divided the student population, with the majority of white students supporting the demands of the African American students; it also generated a storm of unwanted media publicity for the College.
Claudia Lynn Thomas '71, Maybelle Bennett '70, and Dr. Milfred Fierce—the first director of Vassar's Africana Studies Department—talk about the experience.
After initially refusing to dialogue with the protesting students, Vassar College president Alan Simpson, and the Vassar Board of Trustees eventually set up the Caitlin Commission, which recommended the College's acceptance and implementation of all their demands.
Larry A Mamiya Memorial Conference Celebrating the 50th Anniversary of the Africana Studies Program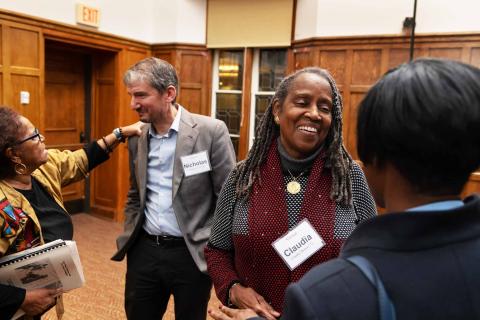 Dr. Milfred Fierce
In Fall 1969, the new Black Studies Program headed by Dr. Milfred Fierce, and housed at the Urban Center for Black Studies in the city of Poughkeepsie, became an integral part of the Vassar College curriculum.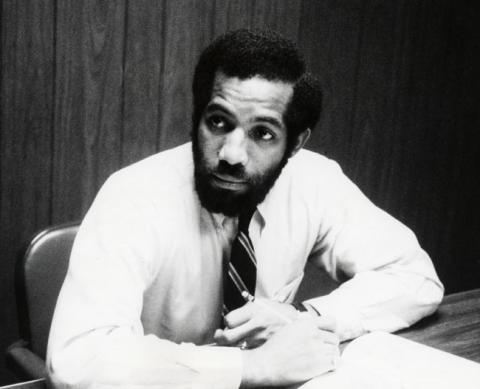 Dr. Milfred Fierce, the first director of the Africana Studies Program, reflects on some of his memories of Vassar.
Over the years, the program became known as the Africana Studies Program and was relocated to the New England Building. Far from being an isolated event, the Main Building takeover was part of the nationwide modern Civil Rights Movement and the National Black Student Movement. Across the United States, African American students organized sit-ins and protests to expand the boundaries of college and university curricula.
You can read more about the history of the early days of the Africana Studies Program in a Vassar Encyclopedia article by Claudia Lynn Thomas '71, titled, "Takeover of Main Building, 1969." Also, in 2009, a 40th Anniversary feature appeared in the Vassar Quarterly.