Frances Lehman Loeb Art Center
Making & Meaning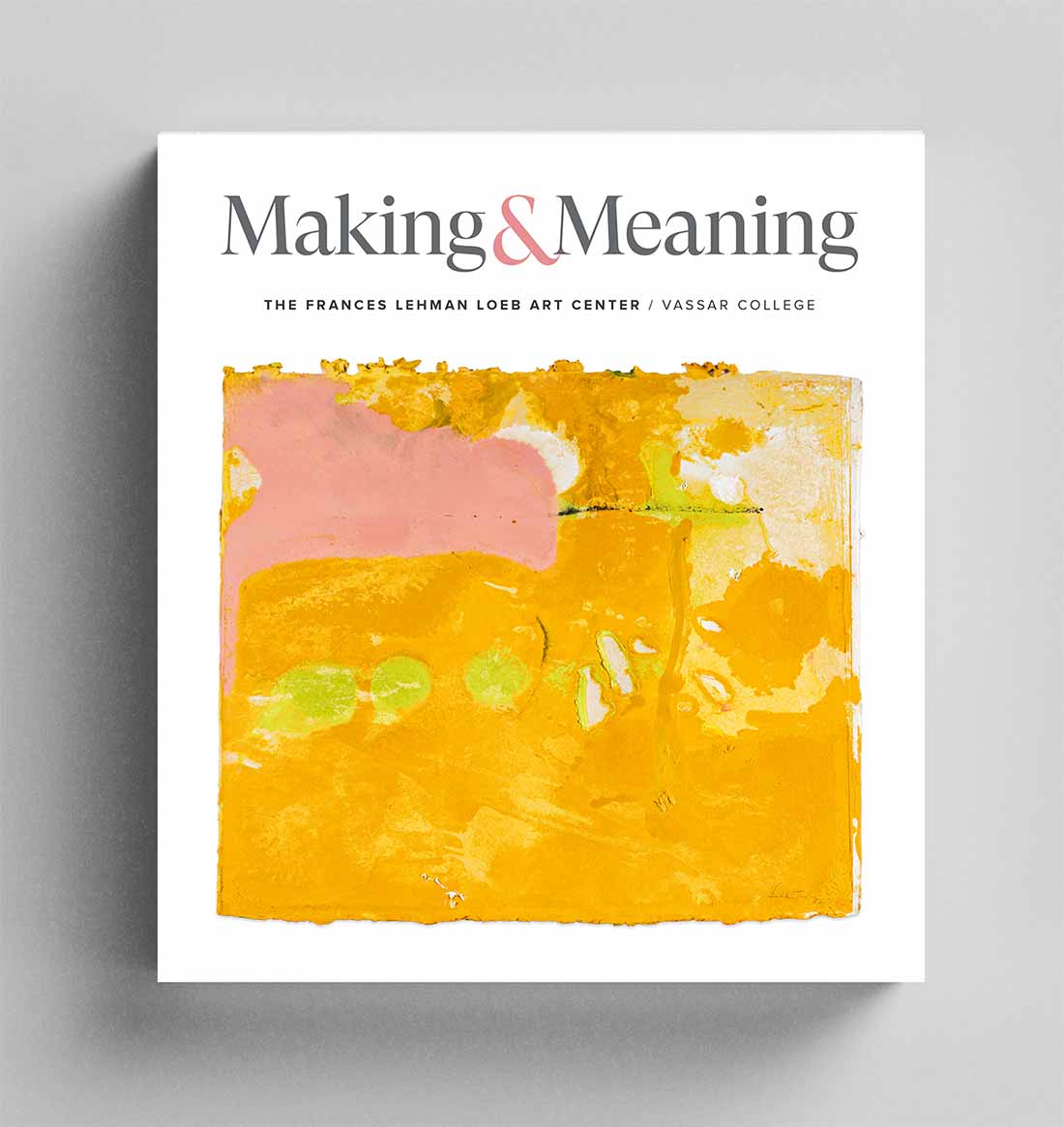 On the occasion of the groundbreaking for the Frances Lehman Loeb Art Center of Vassar College, a student publication posed the question, "What will the Loeb Art Center mean for Vassar?" This richly illustrated book considers responses to this question more than three decades later, on the thirtieth anniversary of the Loeb's opening in 1993. Through an introductory essay on the history and role of the art museum at Vassar, a related timeline, sixty-eight catalogue entries on individual works of art, and ten essays focused on thematic groups of objects, this publication explores the Loeb and its predecessor, the Vassar College Art Gallery. This volume, co-published by Hirmer Publishers, reveals the dynamism and depth of the Loeb's art collection, which spans from antiquity to the present day, and is evident in the variety of subjects covered by the book's texts, whose authors include Vassar curators, faculty members, community partners, and art historians who studied at the College. Applying their varied expertise and perspectives to signature works from the Loeb, they critically examine the collection and its formation over time, as well as its relationship to teaching and learning on campus and beyond.
Edited by Elizabeth Nogrady and Alyx Raz
Contributions by: Glenn Adamson, Abdulhamit Arvas, Jennifer Miyuki Babcock, Fía Benitez '18, Charmaine Branch '14, Jessica D. Brier, William L. Coleman, Lindsay Shepherd Cook '10, Ive Covaci, Eve D'Ambra, Hiromi Tsuchiya Dollase, Keely Heuer, Susan Hiner, Pilar Jefferson '15, Michael Joyce, Elizabeth Lastra, Mary-Kay Lombino, Karen Lucic, Ariana Maki, Anna O. Marley '96, Mia Mask, Molly S. McGlennen, Cora Michael '96, James Mundy '74, John P. Murphy, Molly Nesbit '74, Alexander Noelle '09, Barbara A. Olsen, Lizabeth Paravisini-Gebert, Patricia Phagan, Grace Sparapani '16, Naoko Takatatake '99, Julia Wohlforth '17, and Jin Xu.
Softcover book, 248 pages, 208 color illustrations, 9 x 10 in.
Price: $39.95
To pre-order your copy email Francine Brown or call (845) 437-5237.