Frances Lehman Loeb Art Center
Excavations: The Prints of Julie Mehretu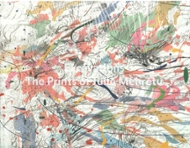 Julie Mehretu is one of the most prominent artists working today. This retrospective exhibition, organized by Highpoint Center for Printmaking, Minneapolis, showcases her engagement with printmaking, which stands at the heart of her art. The galleries feature an evolution of her personal language of lines and marks in twenty prints made since 2000 with publishers in the United States and Europe. Best known for large-scale abstract paintings, Mehretu has experimented with prints since graduate school at the Rhode Island School of Design where she was enrolled in the painting and printmaking program in the mid-1990s. The thoughtful approach that etching demands changed Mehretu's way of working and proved a breakthrough for her. She says that after making these early etchings, she changed course with her other work and "approached drawing like etching." Aerial space is also an essential element in all of Mehretu's work. Her aerial layers signify the overlapping systems we experience every day—home, community, society, nature, weather, and the world at large, and our place within this order and chaos.
This softcover book is 44 pages with 27 color and black and white illustrations. It is published by Highpoint Editions. (2009) $17.50
Cole Rogers is Artistic Director and Master Printer at Highpoint Editions.
Siri Engberg, guest curator, is senior curator at the Walker Art Center, Minneapolis, Minnesota.
Exhibition: April 13–June 17, 2012
44 page soft-cover book
Price: $17.50
Ordering Information:
Make checks payable to Vassar College.
All orders are sent book rate unless otherwise requested. On orders totaling over $10, please include $3 for postage.
Mail to:
The Frances Lehman Loeb Art Center
124 Raymond Ave
Vassar College
Box 703
Poughkeepsie, NY 12604-00703