The Frances Lehman Loeb Art Center
Interwoven Histories: Prints by the Gee's Bend Quilting Collective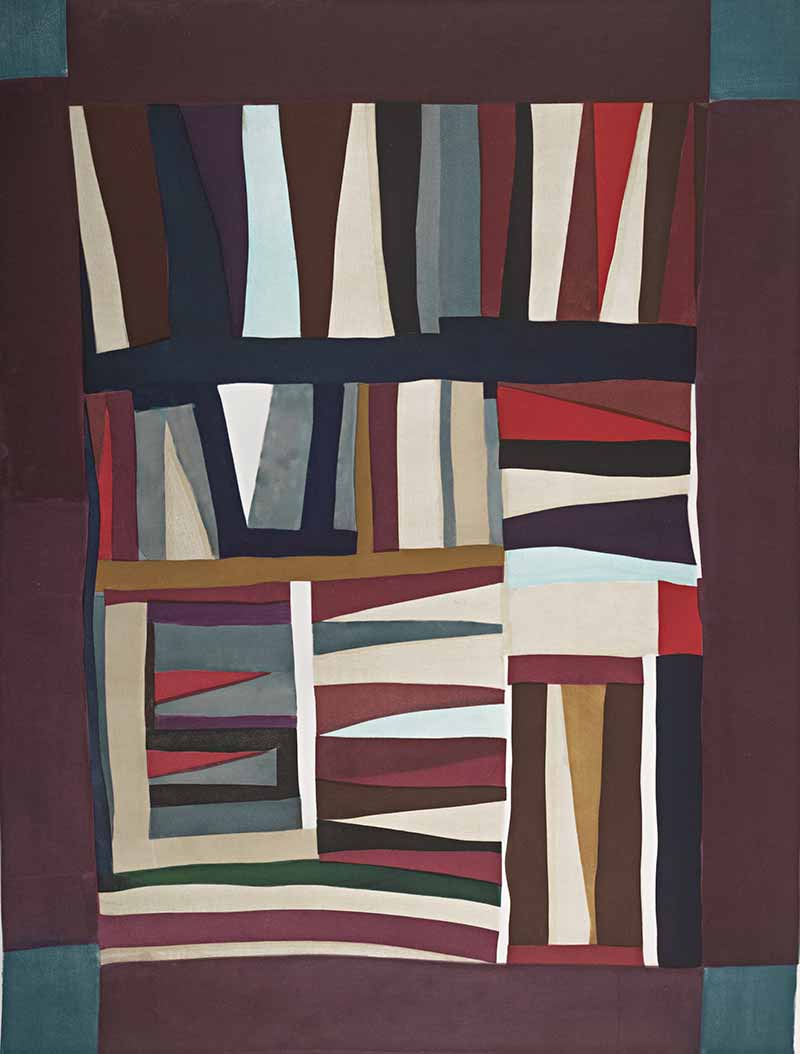 September 9, 2023–January 28, 2024
This exhibition presents a selection of prints made by members of the Gee's Bend Quilting Collective displaying the intricate and unique quiltmaking designs and techniques taught through generations of women located in Boykin (aka "Gee's Bend"), Alabama. Residents in Gee's Bend are direct descendants of enslaved people who worked on the plantation owned by Joseph Gee and later Mark Pettway, producing cotton and vegetables. Following the Civil War, their descendants stayed on the land as sharecroppers, and eventually acquired land to carry on farming. Such settling in Gee's Bend allowed cultural traditions, such as quilting, to be preserved and respected by the community.
Gee's Bend quilters Mary Lee Bendolph, Loretta Pettway, and Louisiana (Pettway) Bendolph have partnered with Paulson Fontaine Press in Berkeley, California to create large-scale, colorful prints that replicate the original quilts and transform their vibrant patterns into a different medium—one that is reproducible and therefore accessible to a larger audience. The Loeb acquired the three prints on view as well as three others in 2019 to mark the 50th anniversary of Vassar's Africana Studies Program. This is the first time a group of these works has been shown together at the Loeb, cultivating a greater sense of unity and connection between the styles, which is in turn reflective of the communal practice of quiltmaking in Gee's Bend. Thought-provoking and ornate, these quilts provide insight into the complex lives of the women who made them and those who share the experiences depicted.
Organized by Tenesha Carter Johnson, Spelman College Class of 2024 and Loeb Summer Curatorial Intern.
Support for In the Spotlight is provided by Mary Ellen Weisl Rudolph '61, P '98 and James N. Rudolph, P '98.