The Frances Lehman Loeb Art Center
The Hairy Leg Or What To Do Wrong
Artist's Choice: Judy Linn Selects Photographs from the Loeb
April 8–September 24, 2023
Hoy Gallery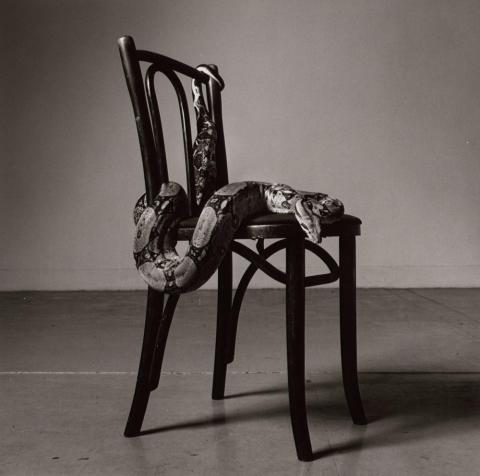 In honor of Judy Linn's retirement from teaching photography at Vassar College in 2023, she was invited to select from the Loeb Art Center's permanent collection of photographs, which range from the earliest years of the medium to the present day. Selecting an array of works from those available to view online, Linn trained her keen eye on the collection to exhibit a diverse and idiosyncratic assortment of images. Together, photographs by Diane Arbus, Sid Grossman, Helen Levitt, Barbara Morgan, and many others tell a story of photography as a tool for breaking its own rules. As a photographer and educator, Linn is known to challenge conventions to find the unusual. She brings this approach to looking at images as well. The idea of rule-breaking is echoed in the installation of the exhibition, which is filled to the brim.
Judy Linn has taught at Vassar College since 1999, and her teaching has influenced too many students to count. She studied at Pratt Institute and has also taught at The Tisch School of the Arts at New York University, Cooper Union, and Sarah Lawrence College. She has received awards including the Anonymous Was a Woman grant, Tiffany grant, and Peter S. Reed grant. Her work has been exhibited in innumerable exhibitions throughout the United States and Europe, including in the 1995 Whitney Biennial, and portfolios of her photographs have been published in Artforum, Art in America, and BOMB magazine. Working in both color and black and white, Linn is known for deadpan observations of everyday life. She often finds abstract forms and moments of estrangement, demonstrating how photography itself can radically change how we see. Her photographs always invite us to look closer.
This exhibition is generously supported by the Hoene Hoy Photography Fund.