Training Program
June 22–July 30, 2023
WRITE. ACT. DIRECT.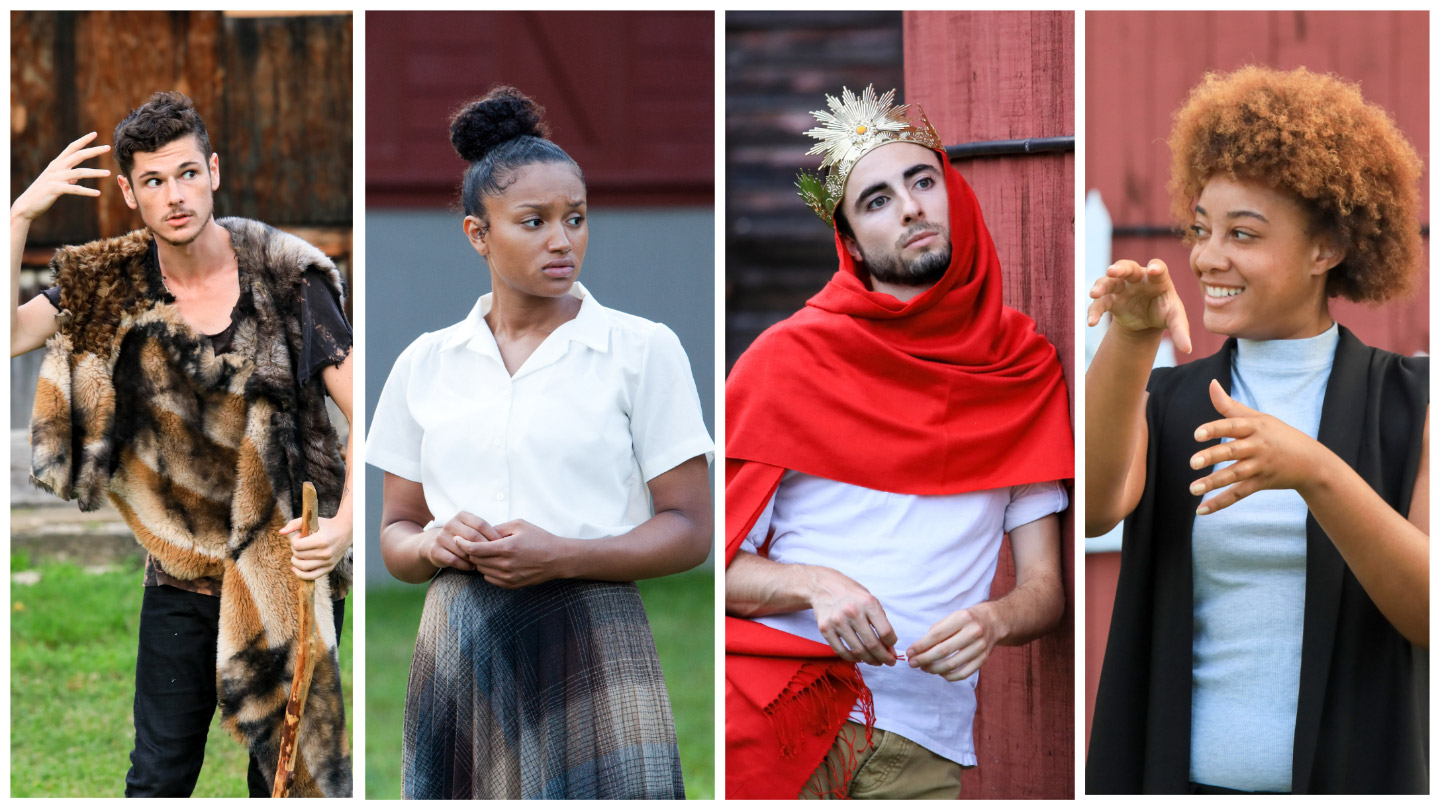 DISCOVER your artistic process. CREATE your aesthetic. FIND your voice.
Powerhouse Theater is dedicated to the artistic development of emerging and established artists.
The Training Program offers students a unique opportunity to dive headfirst into a conservatory-like intensive on the Vassar College campus. Actors, directors, and writers hone their respective crafts through both class work and practical experiences. By engaging with professional theater companies and artists who are in residence each summer, students deepen their understanding of the art and the industry. A summer at Powerhouse exposes students to new theater making possibilities through a process of self-discovery.
A Powerhouse Day
A Powerhouse day includes morning and early afternoon classes, led by some of the country's leading theater practitioners and instructors. The core classes for all disciplines are acting, movement, and Soundpainting. Powerhouse afternoons and evenings consist of rehearsals, masterclasses, performances, talkbacks, and much more.
Fees
$60 - Application Fee (non-refundable)
$6,000 - Program Fee (including Room/Board and access to professional offerings)*
*A deposit of $1,500 (non-refundable) is due when acceptance is confirmed. This deposit may be applied to future summers if the participant needs to withdraw from the program after it has been paid and before arrival on campus.
Financial Aid
To encourage access to this community, the Powerhouse program makes available financial aid to applicants based on need. To apply for limited financial assistance, please include the following at the time of application:
A personal statement, detailing your and/or your family's current financial situation.
Supporting documentation from your academic institution or the US Department of Education, such as a FAFSA report.
Apply
Visit Acceptd.com to complete an application.
Applications are accepted between January 1 and April 16.