Vassar Mourns Loss of Two Africana Studies Leaders
The Vassar community lost two influential leaders in the Africana Studies Program this month: Professor Emeritus Milfred Fierce, largely considered the "godfather" of Africana Studies (previously Black Studies) at Vassar and Professor Emeritus Norman Hodges, the first tenured Black professor in History and Africana Studies.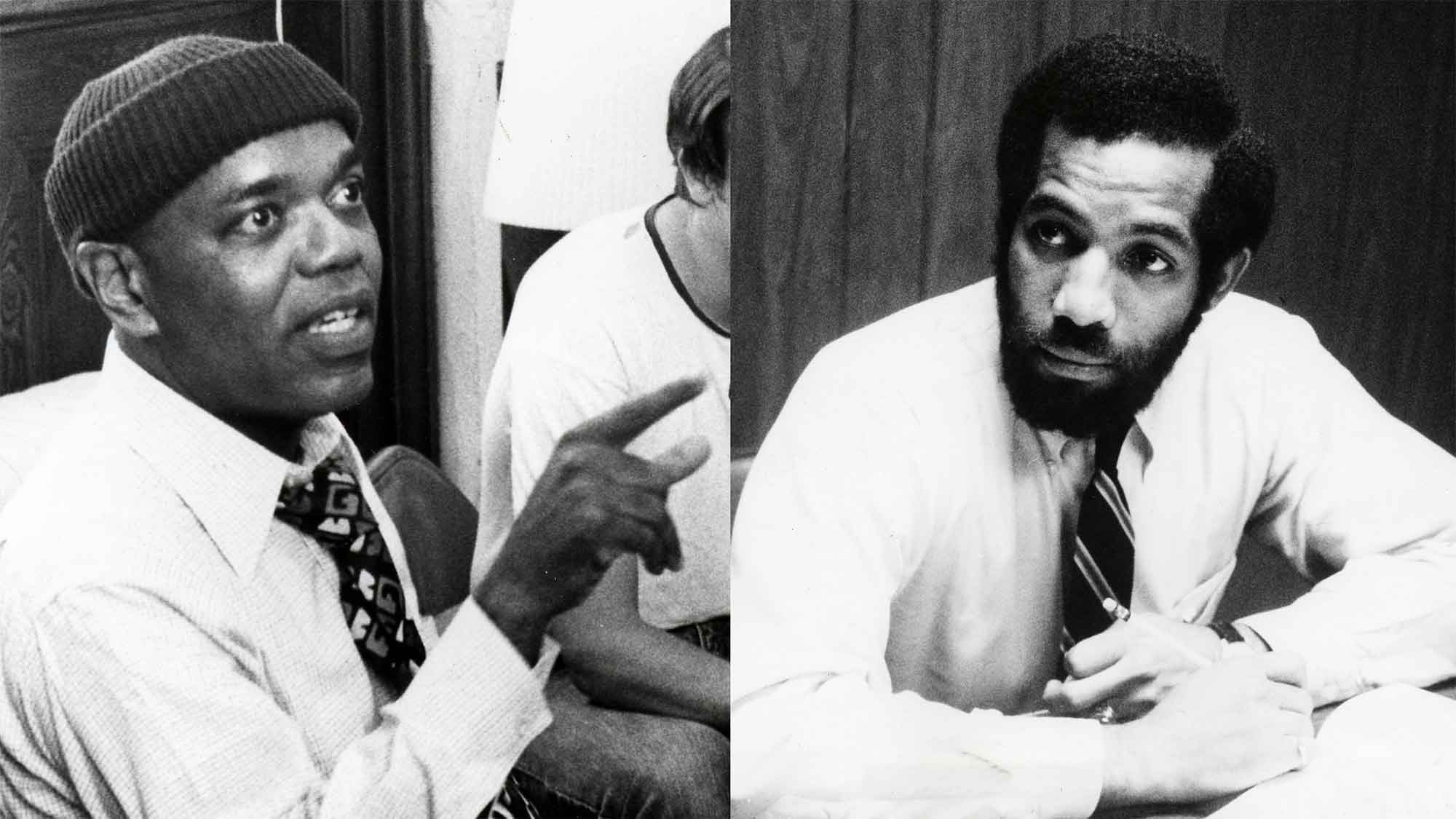 "Every Black alum mourns the deaths of Dr. Milfred C. Fierce and Dr. Norman E. Hodges," said Gwen Salley '81, Co-Chair of the African American Alumnae/i of Vassar College (AAAVC). "They were two of Vassar's finest, most brilliant and most caring professors. Their legacy of excellence lives on in every student they touched."
Professor Fierce was the first director of Vassar's Urban Center for Black Studies established in 1969—one of the first such programs in the country. His advocacy was central to Vassar creating a major in Black Studies long before other peer schools did so. Critical to Professor Fierce's vision for education in Black Studies was its location in the heart of the Black community in the City of Poughkeepsie. Under Professor Fierce's direction, the Black Studies program at Vassar became a model for subsequent programs across the country.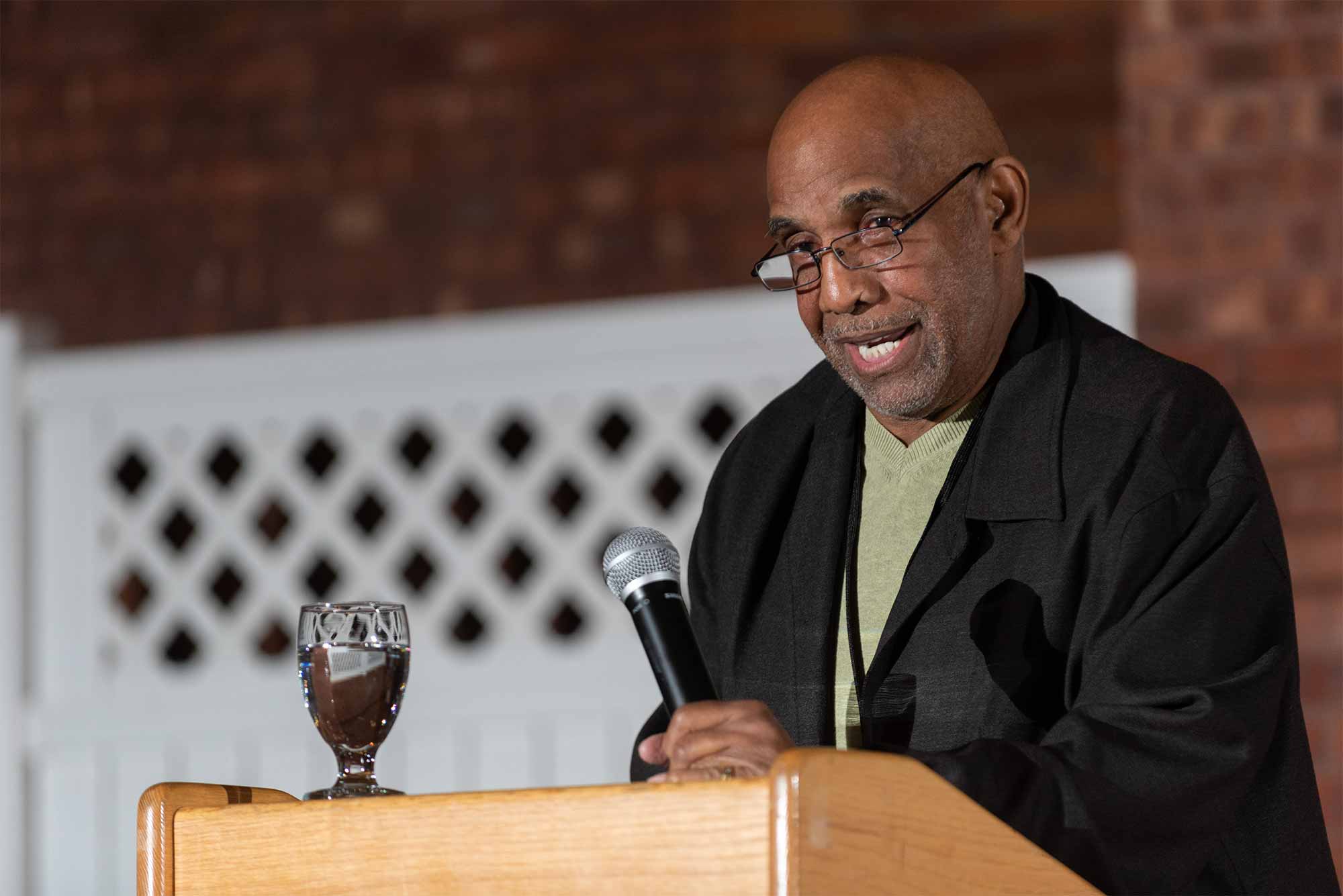 Fierce was supportive of Vassar students' role in the Civil Rights and the National Black Student movements and was a guiding force in the transformative Main Building takeover in 1969, which led to Black Studies becoming a major and the integration of Black Studies into the Vassar curriculum. (He reflected upon the takeover during a visit to campus for the 50th anniversary celebration of Africana Studies, in 2019.)
Professor Hodges taught courses in African American, African, and Caribbean history from the inception of the Africana Studies Program (which he directed twice), in 1969 until his retirement in 1998. He left an indelible mark on Vassar, its students, and the community. He was tireless in his advocacy and support for Black students and the full integration of Africana Studies into the curriculum.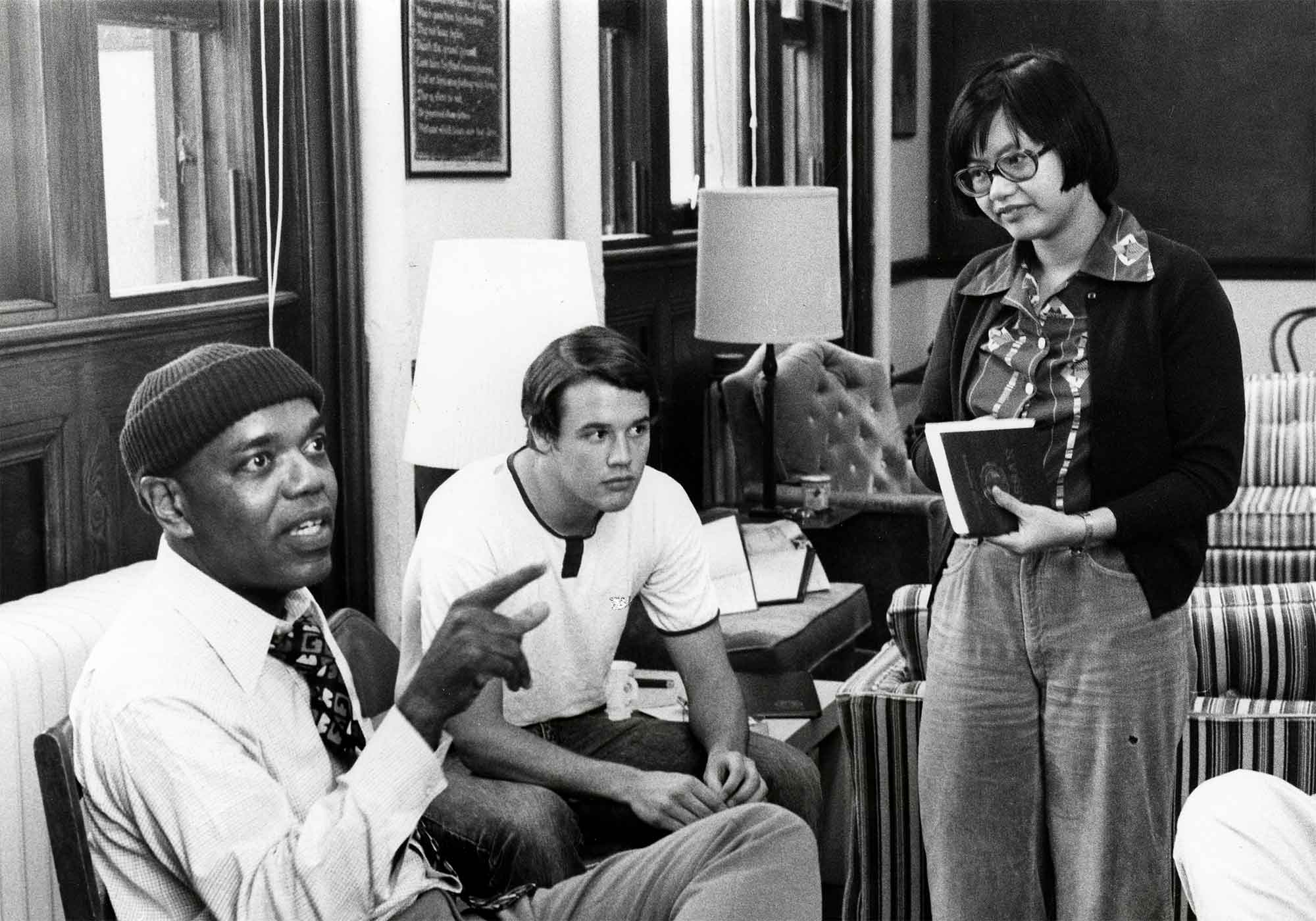 Hodges traveled often to Africa and frequently spoke out against South African apartheid and the "relentless spread of pernicious neo-colonialism throughout many areas of the African continent." President Carter called upon Hodges to serve on a panel on U.S. Relations and Africa, specifically contributing his views on future American policy toward what was then Rhodesia. Hodges also called for "greater understanding of the common experience of oppression, exploitation, and sufferance which binds all Blacks in Africa and in the diaspora together." Following his retirement, the College established the Norman E. Hodges Endowed Lectureship on Race and American Law.
In a message to the Vassar community, President Elizabeth Bradley said that in light of the Supreme Court decision upending decades of affirmative action in college admission, state bans on the teaching of critical race theory, and constraints on programs to expand diversity, equity, and inclusion, "Professor Hodges's words are at once 50 years old and remarkably relevant today."
Richard W. Roberts '74, Chief Judge (Ret.), United States District Court in DC, said "Both intellectual titans were steadfast advocates against apartheid abroad and anti-Blackness at home. Their lives remind us, especially in times like these, that the fight for truth and fairness must be fierce and never-ending."
AAAVC Co-Chair Eric Wilson '76 said he chose the "brilliant, tough, knowledgeable" Hodges as his senior thesis adviser. "These qualities are exactly why I chose him. He accepted the first draft of 'A Juxtapositional Analysis of the Denmark Vesey and Nat Turner Slave Insurrections' with high praise. One of Professor Hodges's many strengths was his encouragement and support of students receiving academic recognition and honors, and attaining internships and fellowships."
Wilson said Fierce had been "the epitome of a scholar and a gentleman. I took his 'Black Experience in America' class my first two semesters on campus 1972 and 1973, his final year teaching at Vassar," he said. "He taught Black history with the excellence that was merited. I will always remember that he educated the entire student. Dr. Fierce cared. He educated, he shared his considerable research skills with us. He encouraged and praised us, and he taught vocabulary as a matter of course," said Wilson.
Tracy Elise Poole '82, now a legal advisor in New York City, said, "I never took a class with Milfred Fierce. I never engaged in scholarly discourse with him or popped into his office for advice because he had moved on from his role as Inaugural Director of Black/Africana Studies by the time I matriculated. Yet I am acutely aware that my time at Vassar was, in large part, positively shaped by his having been there. I know that he laid the foundation for a curriculum that I directly benefited from and that set the tone at Vassar that studying the rich, enlightening, and often troubled experiences of people from the African Diaspora—my people—matters and is essential to any quality institution of higher education. I know that his devotion to and stewardship of Black students who fought for advances for themselves as well as Black faculty made Vassar a better place for me in many, measurable ways. And I know that the Vassar that I love would not be the same had Milfred Fierce not been there. I would eventually meet Dr. Fierce, and within minutes of being in his presence, it would become abundantly clear to me why he is revered by alums who had the privilege of studying with him. His passion for academic pursuit and his unabashed desire to advance the interests of Black people were palpable when you were in his presence. Vassar is fortunate to have had Milfred Fierce, and I am better for the fact that it did."
A funeral service for Milfred Fierce will be held on Monday, July 31, 2023, at 10 a.m. at the Forest Lawn Funeral Home & Memorial Gardens, 5755 Mallory Rd, College Park, GA.