URSI Symposium 2022
Students Showcase Rewards of 'Resilience, Flexibility, and Patience' in Scientific Research
Vassar students Avani Desai '23, Mark Fossesca '23, and Anjali Krishna '23 spent most of the summer learning how three types of birds use their voices to issue warnings about the presence of predators. Their 10-week investigation was one of 54 projects undertaken this summer by 81 students and 33 faculty mentors under the auspices of Vassar's Undergraduate Research Summer Institute (URSI). On September 28, URSI students, faculty, and administrators gathered in the Villard Room and displayed posters chronicling their work on the second floor of the College Center at URSI's 37th annual Symposium.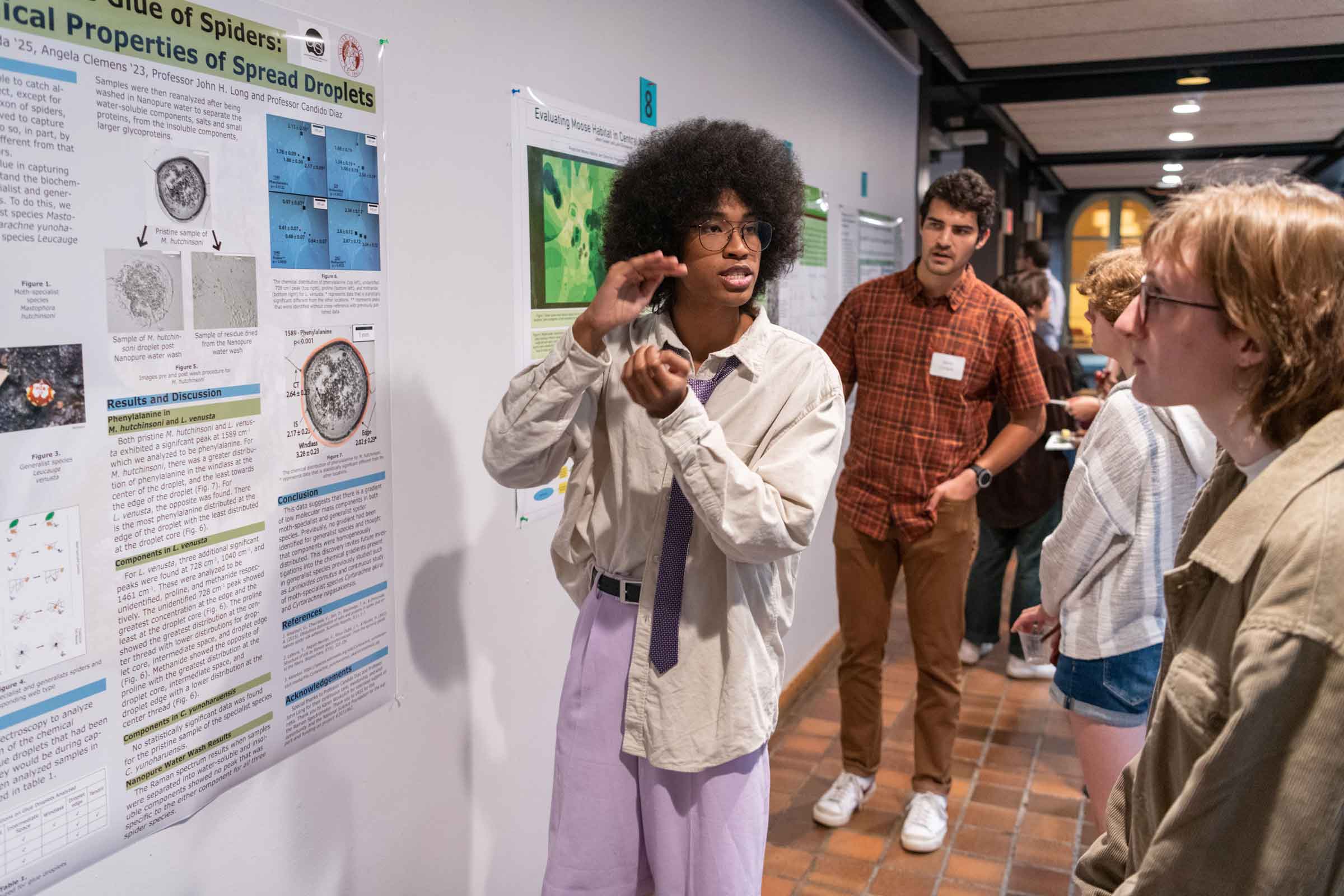 Dean of the Faculty William Hoynes thanked the members of this year's URSI faculty for overseeing the projects, and he praised the URSI participants for their accomplishments. "URSI is one of the College's signature programs, a shining example of what we do best here," Hoynes said. "The work that is being showcased at this symposium is something you should be genuinely proud of. It demonstrates the resilience, flexibility, and patience necessary to conduct scientific research."
URSI Director and Professor of Mathematics Benjamin Lotto reported that more than 30 individuals and organizations that supported the URSI program this year. "Your generosity has made URSI accessible to a growing number of Vassar students," Lotto said.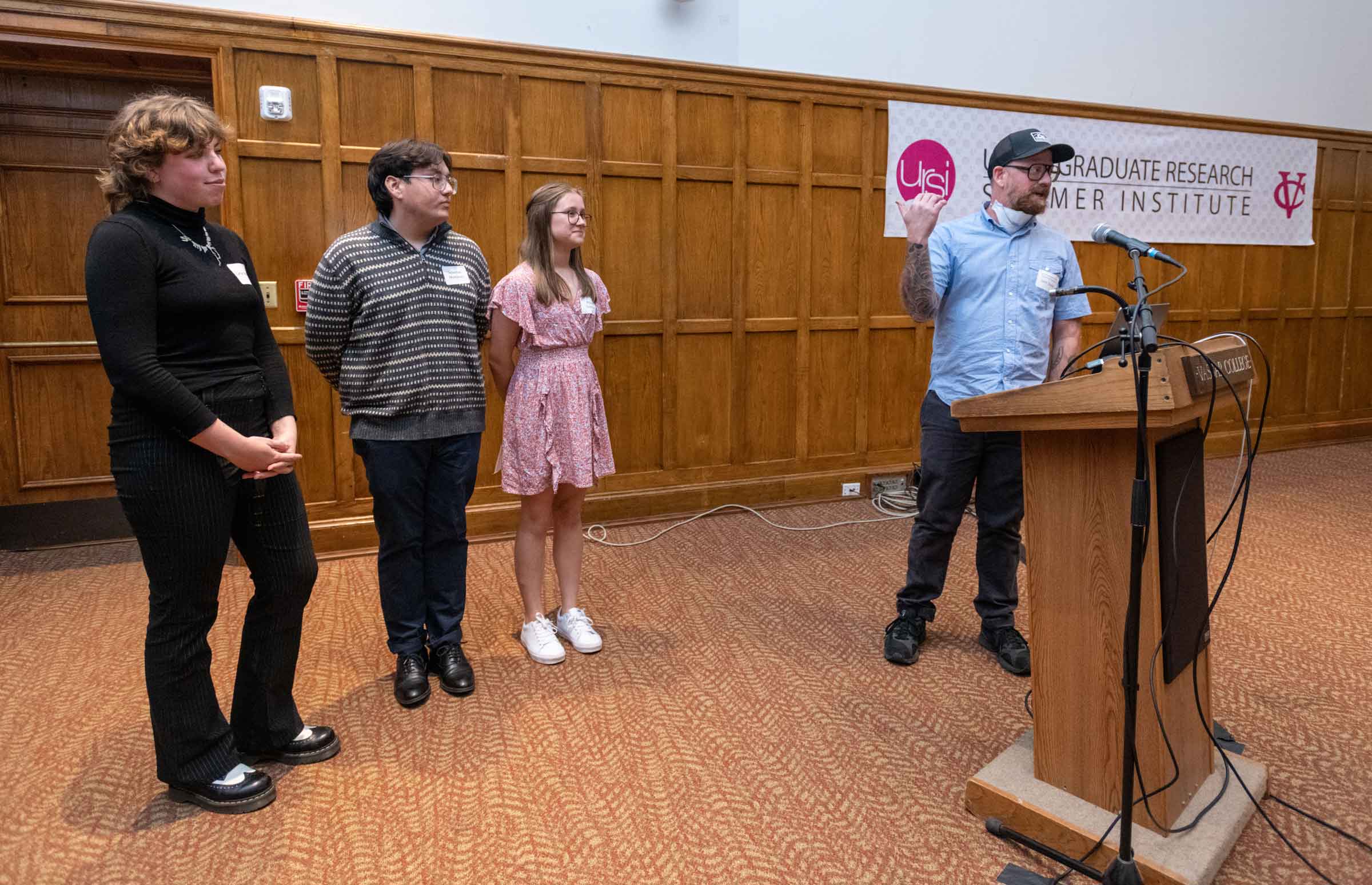 He noted that the COVID-19 pandemic had forced most URSI projects to be conducted off-campus in 2020 and 2021 and said it was his intention to "build back better" to restore the URSI on-campus experience this summer. "All of you—students, faculty, and administrators—stepped up to make that happen," Lotto said. He thanked URSI Assistant Director and Associate Professor of Psychological Science Hadley Bergstrom and URSI Coordinator Susan Painter, Administrative Assistant in Biology, for attending to all the details that made the 2022 URSI program a success.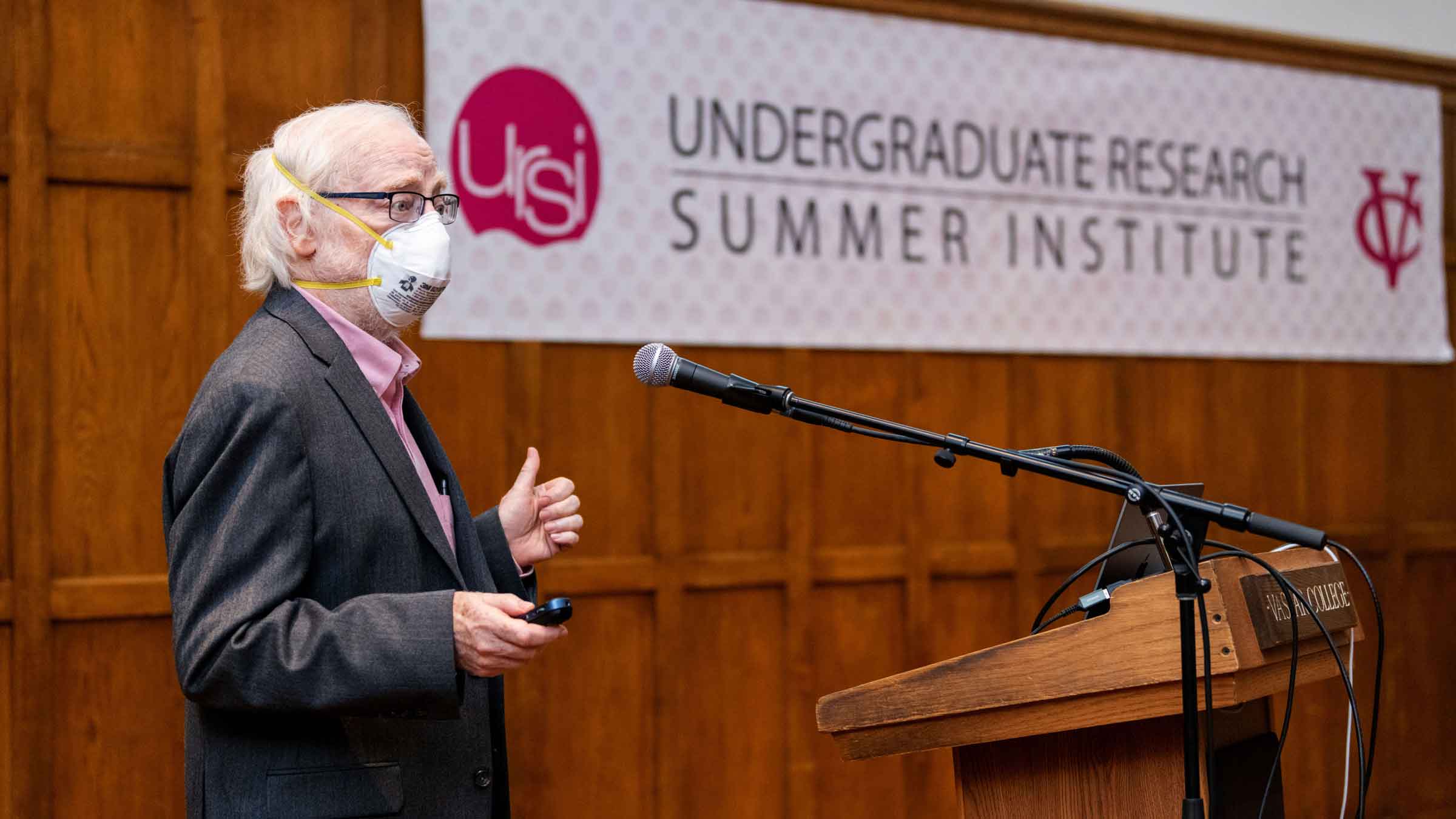 Keynote speaker Steven Bellovin, Professor of Computer Science at Columbia University and a member of the Cybersecurity and Privacy Center at Columbia's Data Science Institute, delivered a somewhat pessimistic message about the prospects of achieving personal privacy in the modern computer age.
Bellovin noted that scientists and public officials had been confronting threats to privacy for the past 60 years, "long before the Internet." But he said the growing ease with which businesses and governments can now collect data makes it unlikely that anyone's personal data is secure, in part because Internet users are often careless about how they allow their data to be shared. "Only in a fantasy world do users read and understand these (privacy) notices before clicking their consent," he said.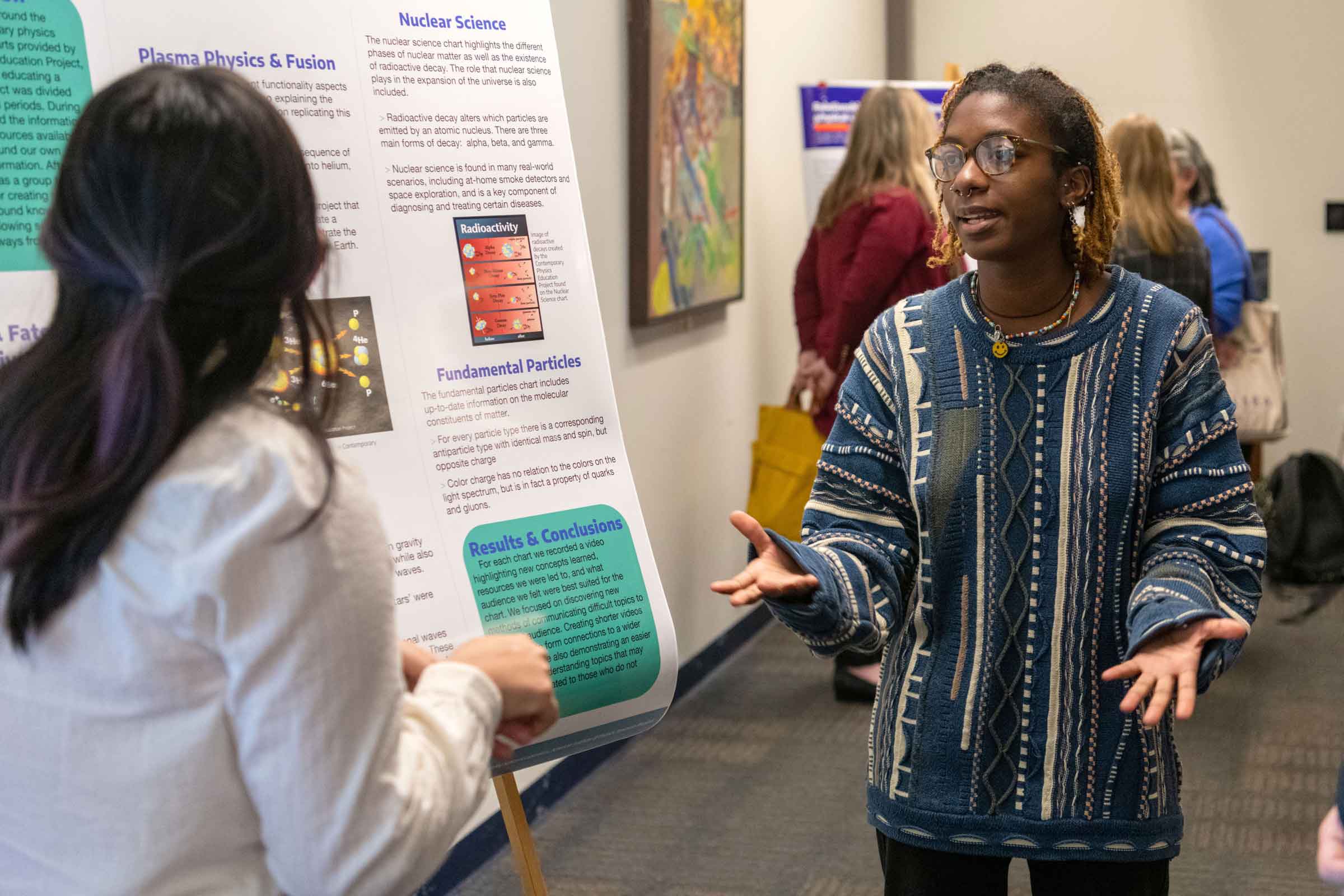 During the poster session following the keynote address, Desai, Fossesca and Krishna said their URSI experience had broadened their understanding of how scientific research is conducted. "Gaining experience in this kind of hands-on learning will help all of us in future research projects," said Desai, a biology major from Rockaway, NJ.
Fossesca, an environmental science and neuroscience and behavior major, said he and his teammates learned how to use several pieces of equipment that were unfamiliar to them. "We had to learn how to use some tools without much explanation about how to use them," he said. "It required a lot of critical thinking to get things done."
Krishna, a biology and English double major from Bethesda, MD, said another aspect of scientific research—not getting it right the first time—was part of the team's URSI experience. "A lot of science is 'try, fail, try again, and fail again,'" she said. "But all of that goes with the tasks you're trying to accomplish."