Second-Year Students Explore 'Where Joy and Fulfillment Lives' at Sophomore Career Connections
The ninth annual event presented insights from 85 career mentors, renowned soul coach Rha Goddess '89, and alums at global consulting firm Deloitte.
Amina Rahimi '25 is more certain than ever that she wants to go to medical school. Ricardo Reyna '25 has a clearer idea about his academic path to law school. Jack Matter '25 is more confident about how to pursue a career in scientific research. And Birch Herring-Jackson '25 says he learned that while most career paths take many twists and turns, he's confident Vassar's alum network will help guide him on that journey.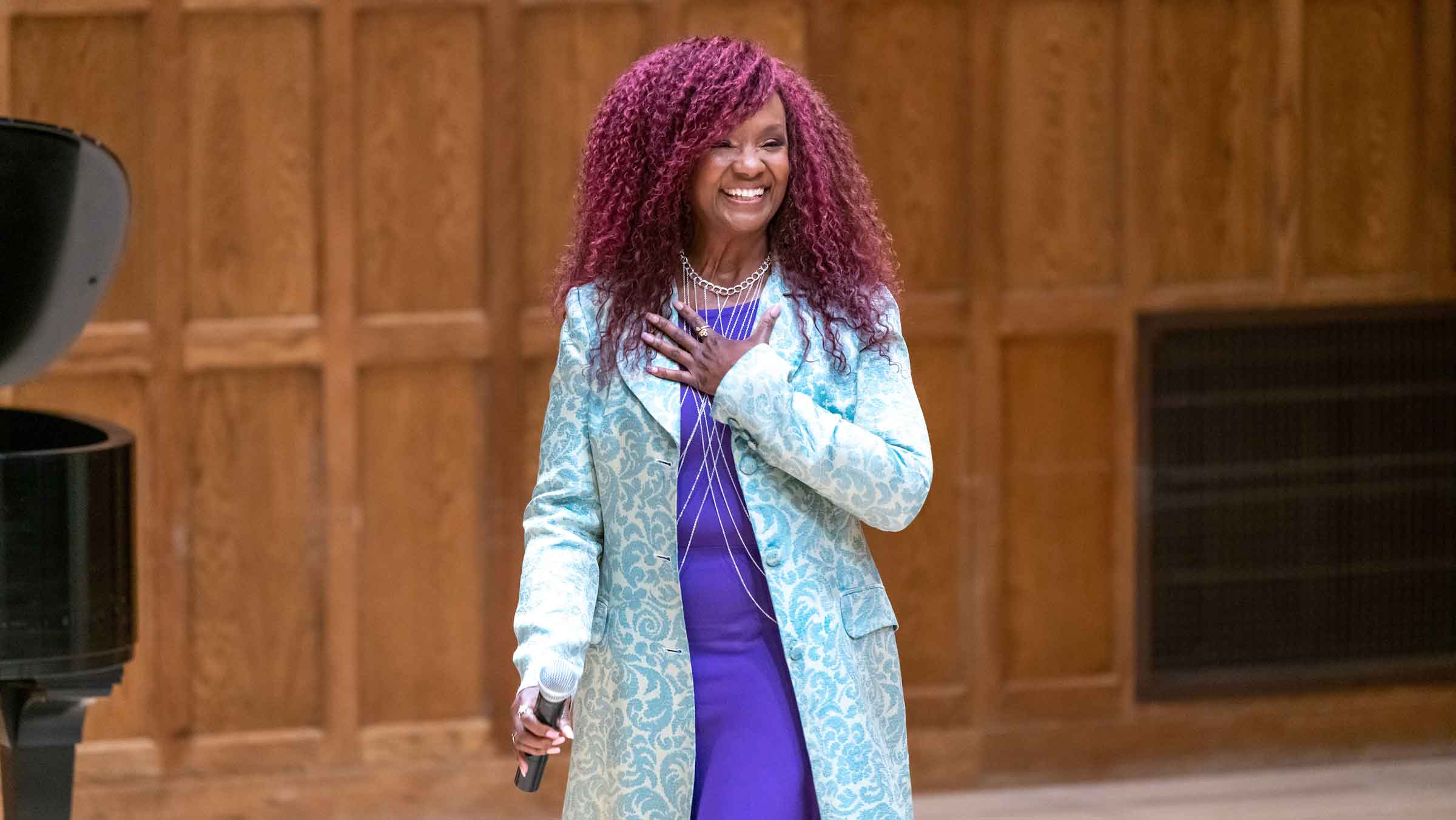 These students and others gained these insights after joining fellow members of the Class of '25 at Sophomore Career Connections (SCC), a weekend of industry-focused informational workshops and networking sessions designed to help them take some of the worry out of preparing for life after Vassar. Nearly 200 sophomores and 85 mentors—Vassar alums with dozens of career paths—attended the three-day event January 13 through 15. The program, now in its ninth year, returned to campus after two years as a digital event due to the COVID-19 pandemic. The mentors explained their own career paths in a series of informational sessions and engaged in formal and informal networking with the students throughout the weekend.
Rahimi, a biochemistry major who recently emigrated from Afghanistan, said she had been consumed with worry over how she could afford to attend medical school. But after attending the informational session on careers in health and medicine, she said she was reassured by advice she had received from those on the panel. "One member of the panel was a doctor from a poor background, and he told me to stop worrying about money and concentrate on my classes, and things would work out," she said. "Hearing his story made me even more resolved to become a doctor."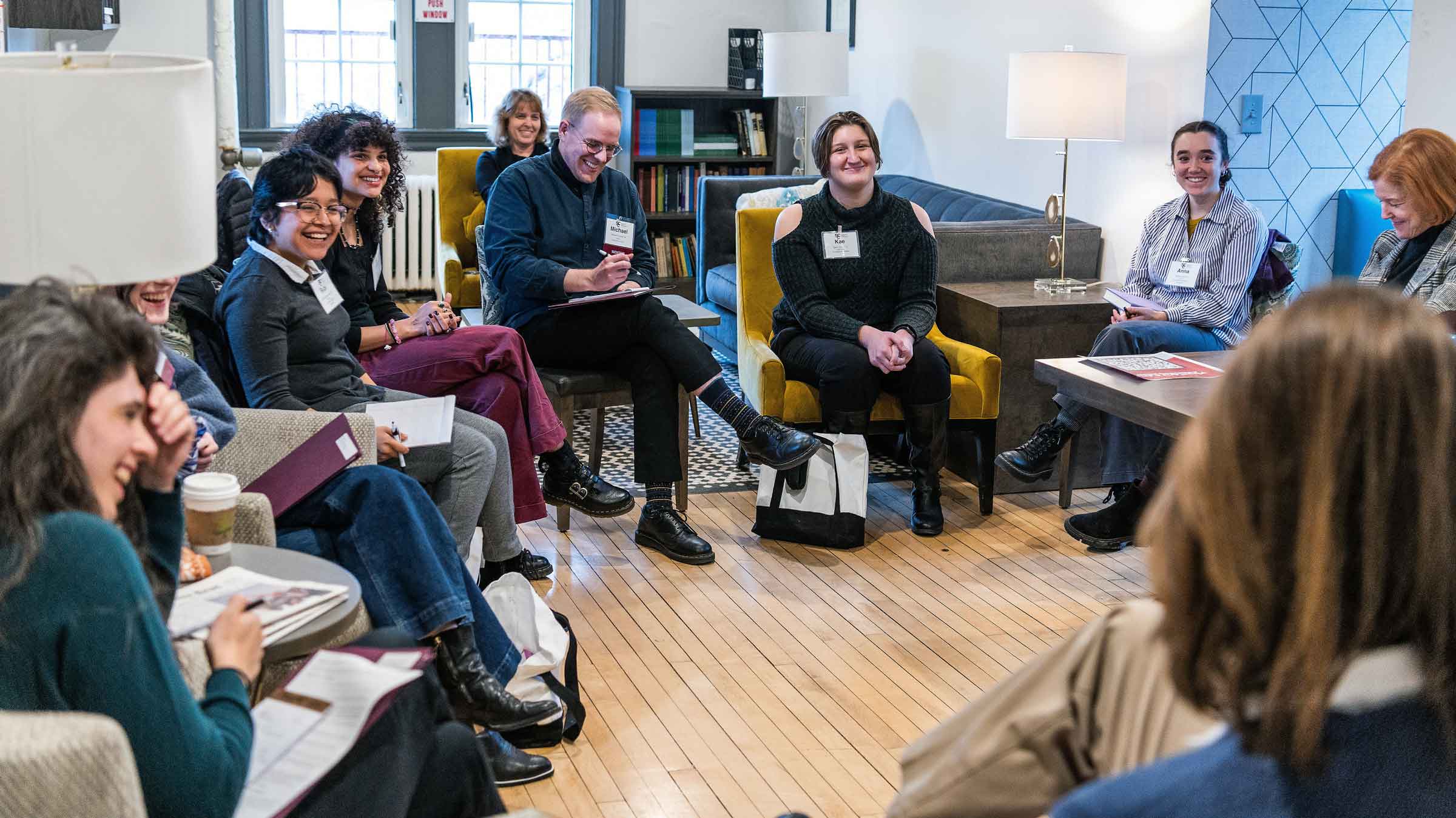 Reyna, a political science major from San Antonio, TX, said he was unsure about which courses he should take to prepare himself for law school. "[Members of the panel] told me that taking a wide variety of courses was the key to success," he said. "I'm definitely more reassured I'm on the right path."
Matter, a biology major from Buffalo, NY, said that after attending an informational session hosted by Vassar alums in several fields of science, he had a clearer idea on how to become a research scientist. "I'm definitely more relaxed about my future after getting all this information," he said.
Herring-Jackson said his most important takeaway from the weekend was learning to embrace the uncertainty where his career paths would lead. He said his conversations with alums who hosted the Business/Entrepreneurship panel told him about the many changes in their own career trajectories. "That session re-emphasized that there are many different avenues your career will take, and the best way to navigate those changes is to build meaningful relationships with Vassar alums," he said. "I was aware of the Vassar network, but this weekend demonstrated how amazingly wide and deep it is."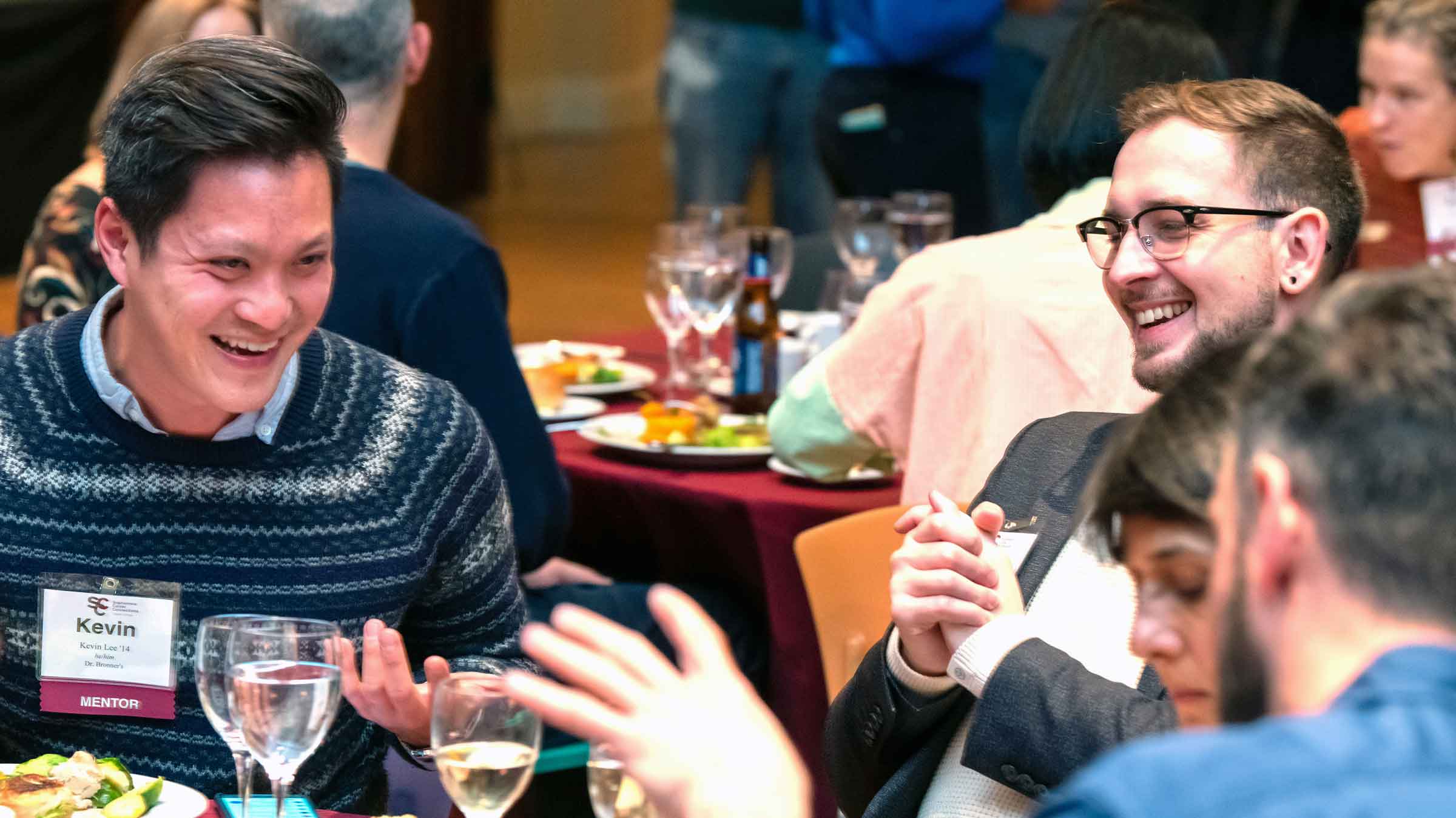 Sophomore Career Connections was conceived and is funded by Carol Ostrow '77, P'09, '15 and her spouse, Michael Graff P'09 P'15. Graff, Managing Director at the investment firm Warburg Pincus, took part in the Financial Services informational sessions, joining five alums from various sectors of the finance industry in explaining their work to the students who attended.
Following one of the sessions on January 14, Graff gazed at the group of sophomores gathered in Rockefeller Hall and reflected on the growth of SCC since its first year in 2015. "Since we started this, nearly 2,000 students and 550 unique mentors have taken part," he said. "This year, 11 of our mentors are alums who took part in Sophomore Career Connections themselves. It's been truly gratifying to see how much all of the mentors genuinely enjoy coming back to campus and giving back to Vassar through this program."
One of those Sophomore Career Connections alums was Norah Pliss '20, a client representative at Vanguard, a New York-based investment firm, who took part in the Financial Services panel with Graff. "Attending this event as a student really spurred me to ask a lot more questions about my career path," she said. "Despite uncertainty, I knew that I was surrounded by people with positive intentions who care about Vassar students and their success."

For 38 of the students, the activities began with a 12-hour workshop on January 12 and 13 called The Future of Work Institute, hosted by Vassar alums who work for the global management consulting firm Deloitte. The students were led through exercises that helped them gain a better focus on how the evolution of work will affect their own careers. The value of a liberal arts education was one of the major messages of the workshop. Vassar alum Steve Hatfield '88, Deloitte's Global Leader for Future of Work, said employees of the future will succeed only if they are armed with skills "that are important Vassar skills; it's not the content of your classes but how you learn how to think and how to write."
Hatfield also advised the students not to underestimate the skills they acquire during their non-academic activities. "When I was a senior, I helped plan Founders Day, and those organizational skills have been invaluable to me in the workplace," he said.
Isabel Rodriguez '25, who took the Deloitte course, said she was reassured by what she had learned. "Deloitte reminded me that how to think is more important than specific knowledge," Rodriguez said. "I had the idea that what I learned in each class would be what would help me later, but rather it's the skills I learn in taking these classes that are more important than the material itself. The Deloitte program crystallized that for me."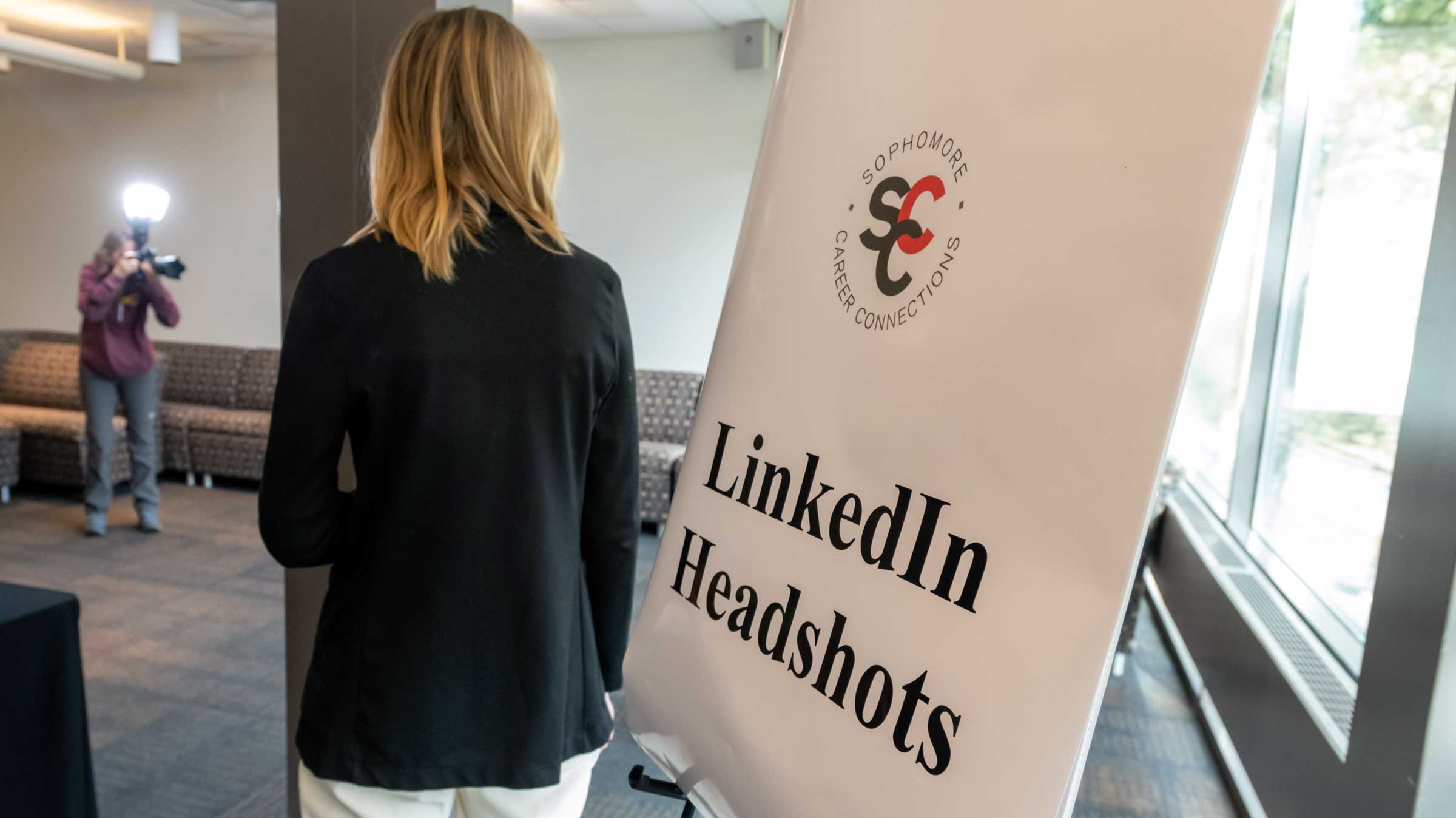 The importance of these "Vassar skills" was often re-emphasized by alums who hosted the career panels. Estello Raganit '14, a landscape designer at the Cambridge, MA-based Agency Landscape + Planning, said he is often grateful for the communications skills he acquired at Vassar. "Synthesizing data and storytelling skills are vital in my work," he said. "In this field, you never know when you will be called upon to use them."
Another Vassar alum, Rha Goddess '89, renowned soul coach and founder and CEO of Move the Crowd, kicked off the event as keynote speaker by telling the students a vital key to success in life was to recognize and realize one's own potential. Goddess asked her audience to ask themselves three questions: Who am I? What do I value? And can I really matter? "You have to ask yourself where joy and fulfilment lives for you," Goddess said. "You are here at a great institution to become a citizen of the world, and we need you to help it become the kind of world you want it to be. Your talent is already there, and you are worthy. Bring love to your work. Your love is an extension of your work."
Goddess then paused and smiled. "I hear you saying, 'Rha, that's corny,'" she said. "But there is nothing more powerful than love." Watch her Keynote Address.
As the event drew to a close January 15, Stacy Bingham, Associate Dean of the College for Career Education, thanked the mentors and urged the students to continue to use her office and the Vassar alum network as resources as they continue to seek their career paths. "The work of finding our calling, of figuring out who we are and who we are meant to be, is cyclical and lifelong," Bingham said. "It's messy and exhilarating. And it's my hope that this weekend has shown you that 'career' does not have to be a scary word, and it's most certainly not a straight line, and I would argue that our lives are deeply more exciting, interesting, and fulfilling because of the twists and turns on the journey.
"I hope the students who participated in this program will look back and say things like, 'I attended this conference when I was a sophomore and it made me feel less worried about life after Vassar,' or 'I landed my first internship from a connection I made,' or 'I figured out what I don't want to do,' or 'I learned that my career trajectory may never be a straight line, but I will find a way to connect these seemingly disparate dots.'"
For additional photos from Sophomore Career Connections, visit Vassar's Flickr site.