Reunion 2023—Full of Joy and Laughter
The first weekend of June was a particularly joyous one for Vassar as the College welcomed back more than 1,200 alums from near and far for Reunion. While always a blast, this year's festivities seemed extra jubilant as classmates rushed in for the tight hugs long denied during earlier pandemic years.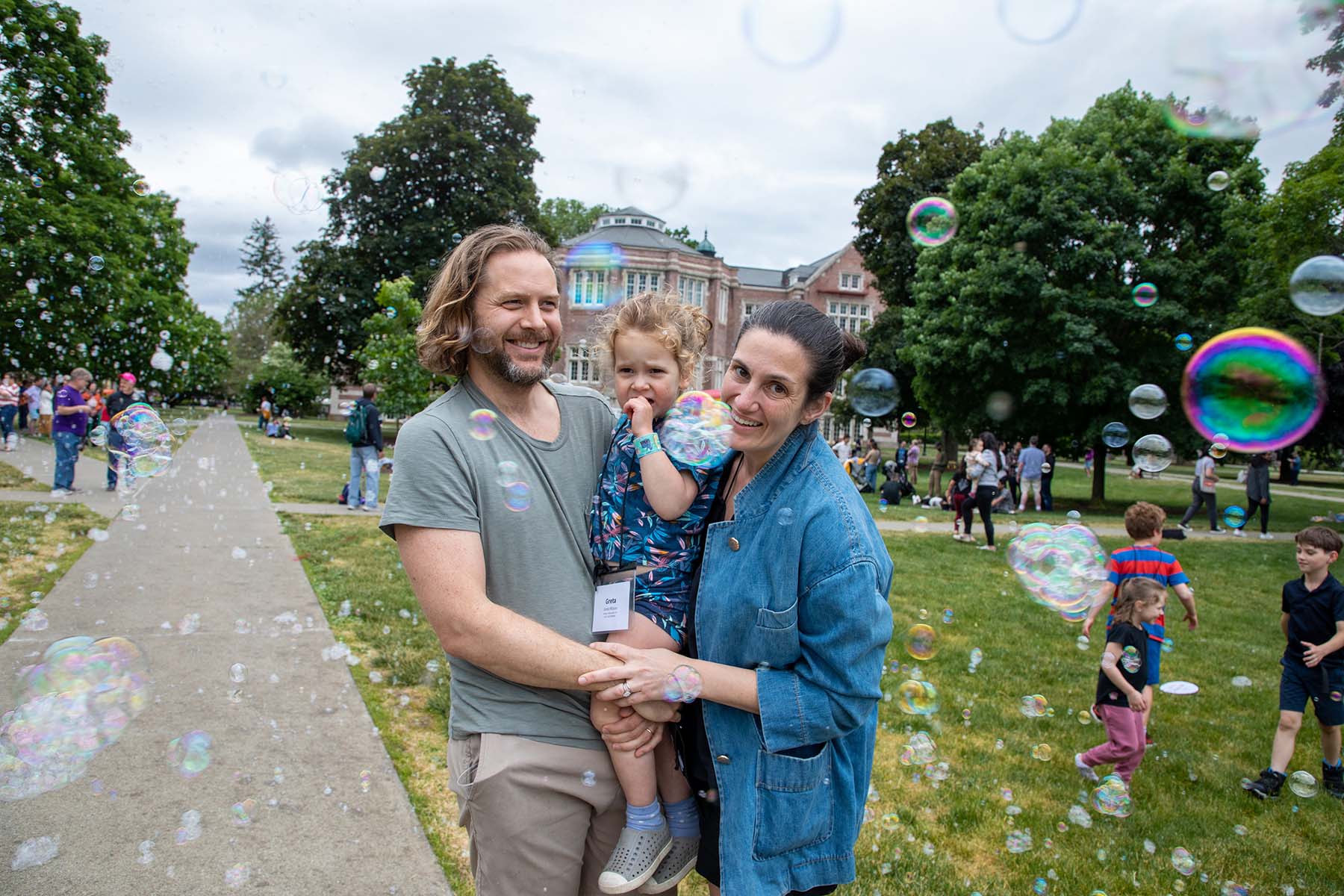 Members of the class of 1973, celebrating their 50th Reunion, were treated to a special dinner a day early, on June 1, and attended activities throughout the weekend including tours, lectures, and the aptly titled roundtable discussion "What I've Been Up to for the Last Half a Century."
Irene Wielawski '73, Co-President of the Class of '73, said seeing such a large turnout of classmates was a gratifying experience. "We had a strong turnout with well over 100 classmates," Wielawski said. She added that while it was fun to see many of the friends she had made during her three years in Noyes, "when you go to Reunion, you meet people you perhaps didn't know so well in college and make new connections. I was just thrilled with the spirit of the weekend, and it was clear the College had prepared so well for all of us to descend on the campus."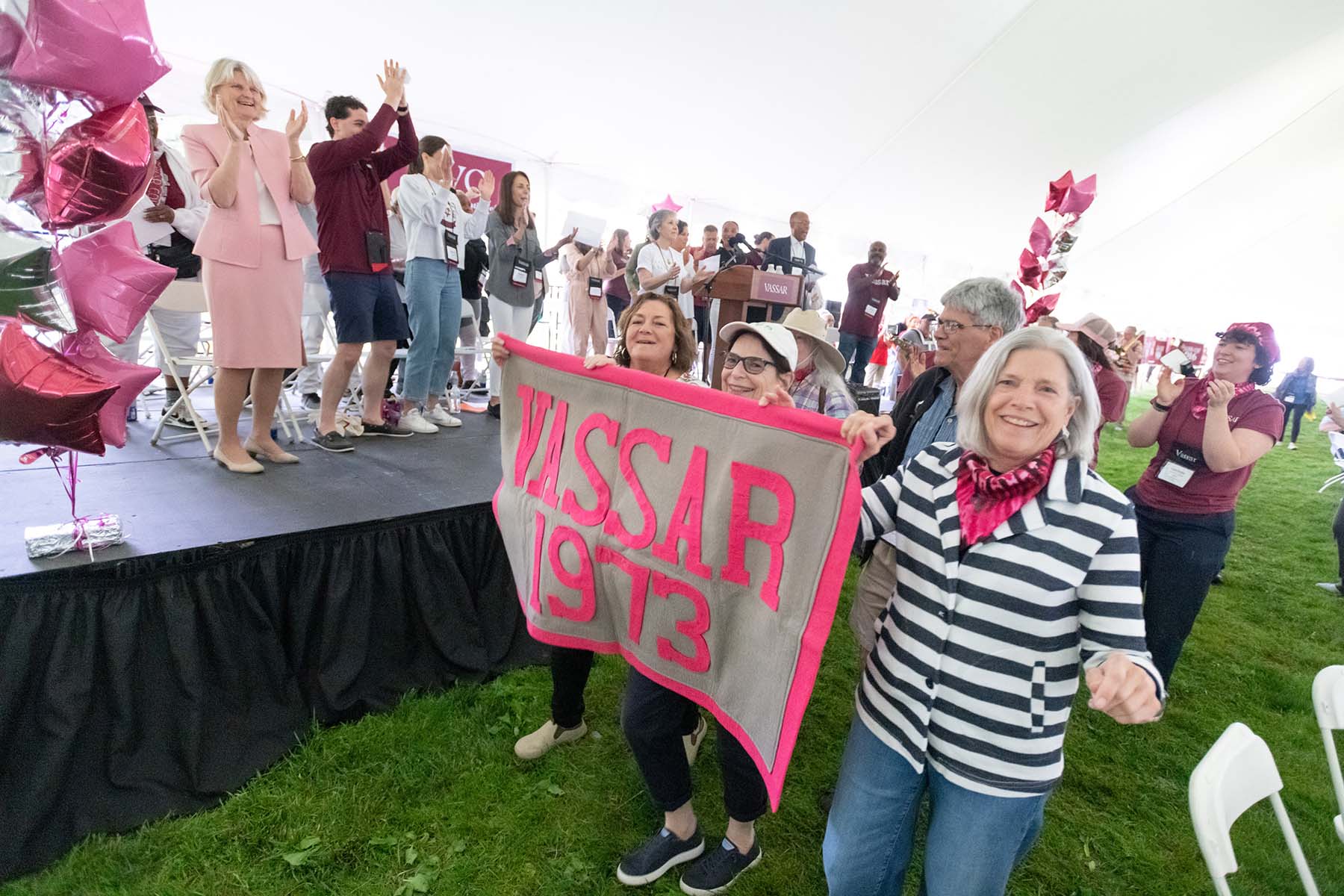 Members of other classes ending in 3 and 8 began arriving on Friday, along with members of the class of 2016, who had missed their reunion due to the pandemic. Six members of the class of 1953, celebrating its 70th Reunion, managed to make it back to their alma mater. On that 93-degree day, alums of all classes were grateful to be zipped around campus by a vast fleet of golf carts. Although impending rain threatened to cancel the traditional Friday night fireworks, the skies cleared in time and revelers were treated to a glorious pyrotechnical display over Sunset Lake.
Friday night, two alums were honored for their commitment to the College at an Alumnae/i Association of Vassar College (AAVC) awards dinner. Abigail Baird '91, Professor of Psychological Science on the Arnhold Family Chair, was presented with the Outstanding Faculty/Staff Award, and past AAVC President Steve Hankins '85, P'13,'17 received the Outstanding Service to Vassar Award. Current AAVC President Monica Vachher '77 thanked the awardees "for your enduring support of our alums and students as well as your incredible dedication to Vassar." Read the story.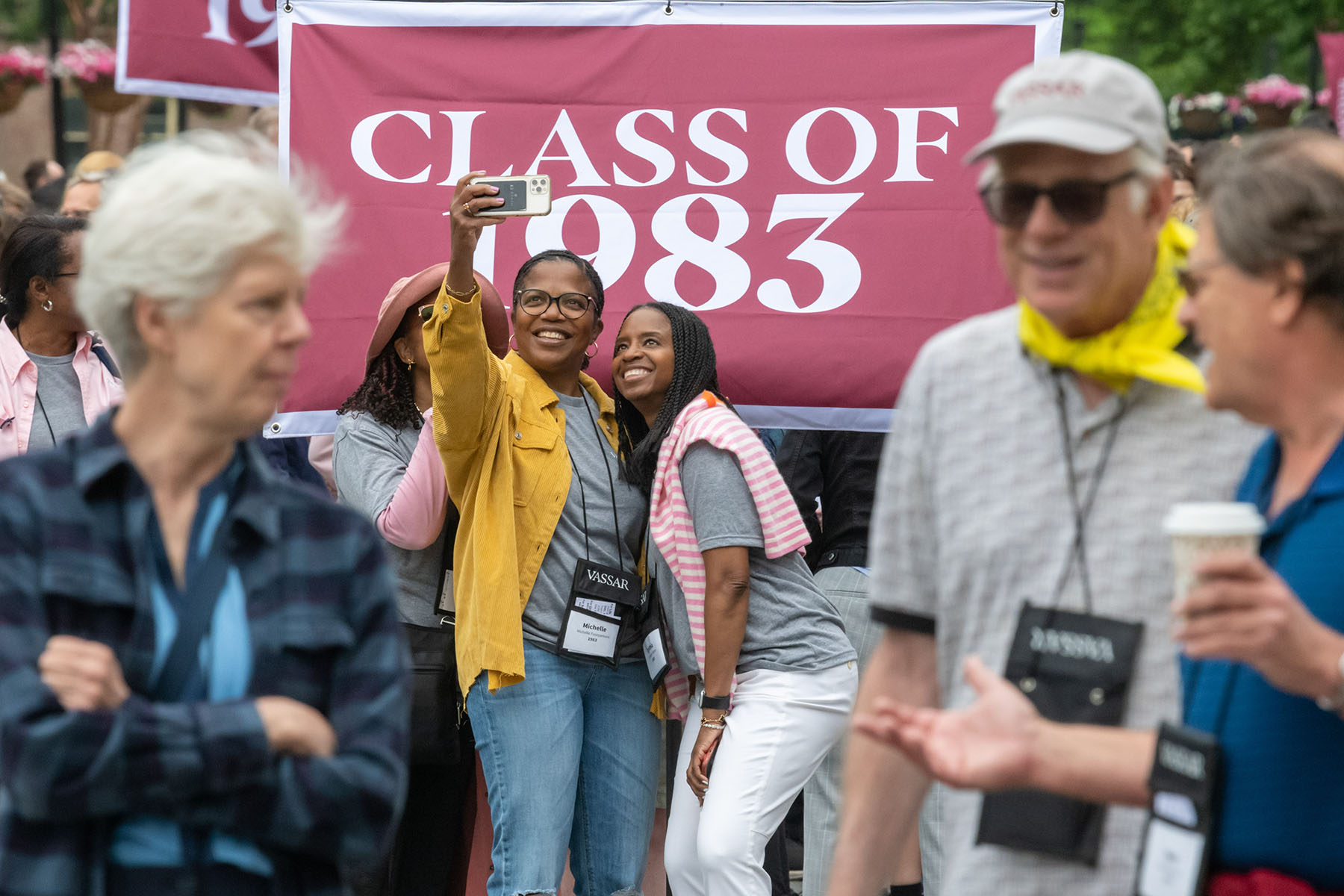 By Saturday morning, the weather had cooled and the campus sprang to life with a flurry of activity. The annual Parade of Classes stepped off at 10:30 a.m., led by the AAVC, the 50th Reunion class, and the buoyant marching band. The route was altered this year. Marchers proceeded up North Drive and crossed in front of Gordon Commons (formerly ACDC) to Noyes Circle for Celebrate Vassar. Marching in, the Class of 1973, decked out in their signature tie-dye, was serenaded not with Salve, the traditional choice, but with a rendition of Here Comes the Sun, written by George Harrison and released by the Beatles in 1969, the year the class entered the College.
After Celebrate Vassar, alums enjoyed class luncheons and affinity group gatherings. Children frolicked in a bouncy castle on the Quad and chased soapy rainbows dispensed by a truly impressive bubble machine. Nearby, alums eager for a nostalgic treat, formed a long line for Vassar Devils and Angels.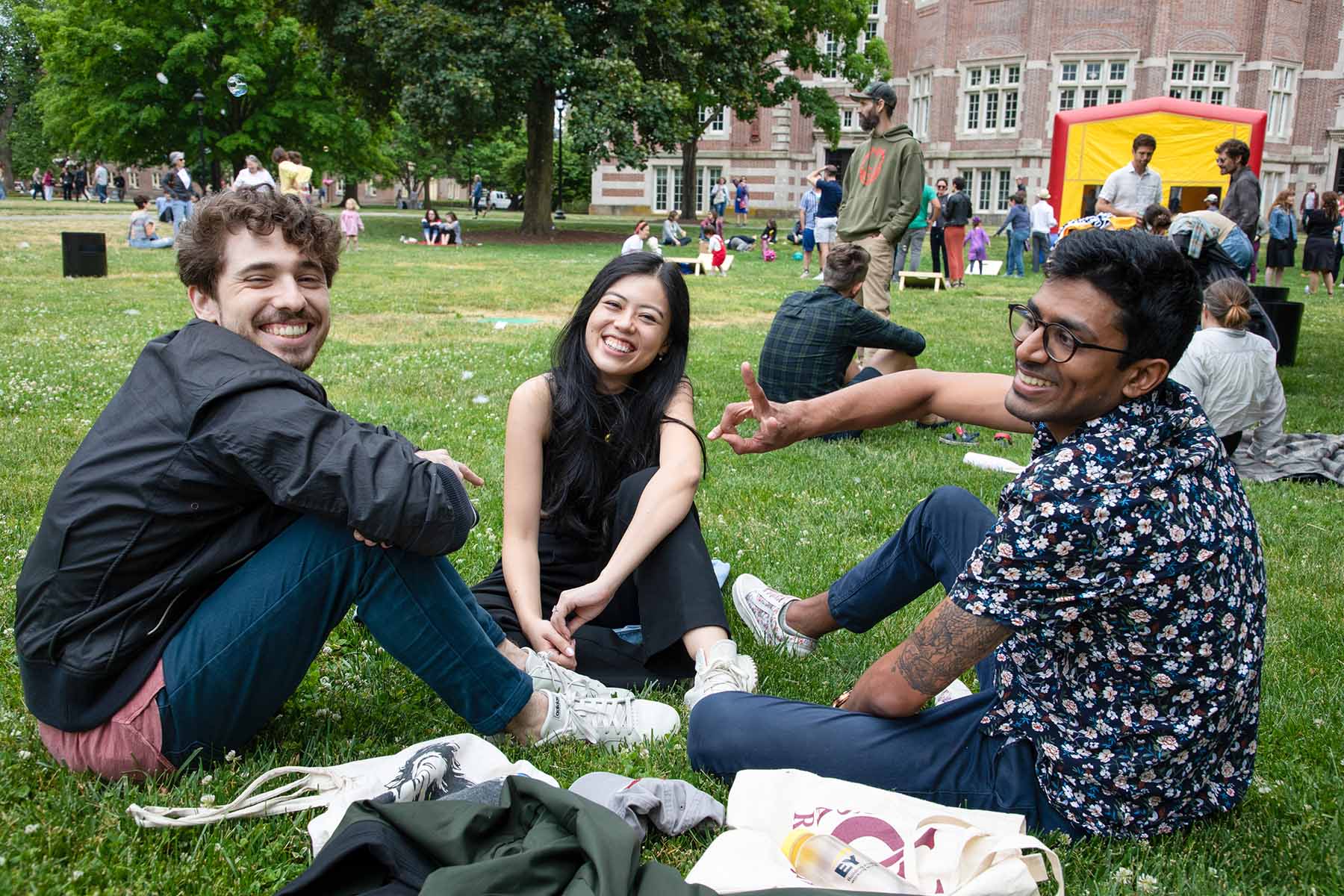 The next morning, alums remembered those we lost at a Memorial Ceremony in the Chapel.
Of course, none of this could have taken place without countless hours of work by Vassar employees, students, and volunteers, who made sure everybody left campus Sunday with new memories of old friends.
Visit Vassar's Flickr gallery for lots more images of Reunion 2023!