Renowned Cinematographer Creates 'Meaningful Conversations' in Film
Don't be afraid to explore new ways of doing things, and treat everyone you work with the way you'd like to be treated. Both can help you advance your career. That was the advice acclaimed filmmaker and cinematographer Ellen Kuras offered to members of the Vassar community during a Families Weekend event on September 30 at the Vogelstein Center for Drama and Film. Kuras's talk was presented under the auspices of the Capotorto and Mulas Family Distinguished Lecture in Film.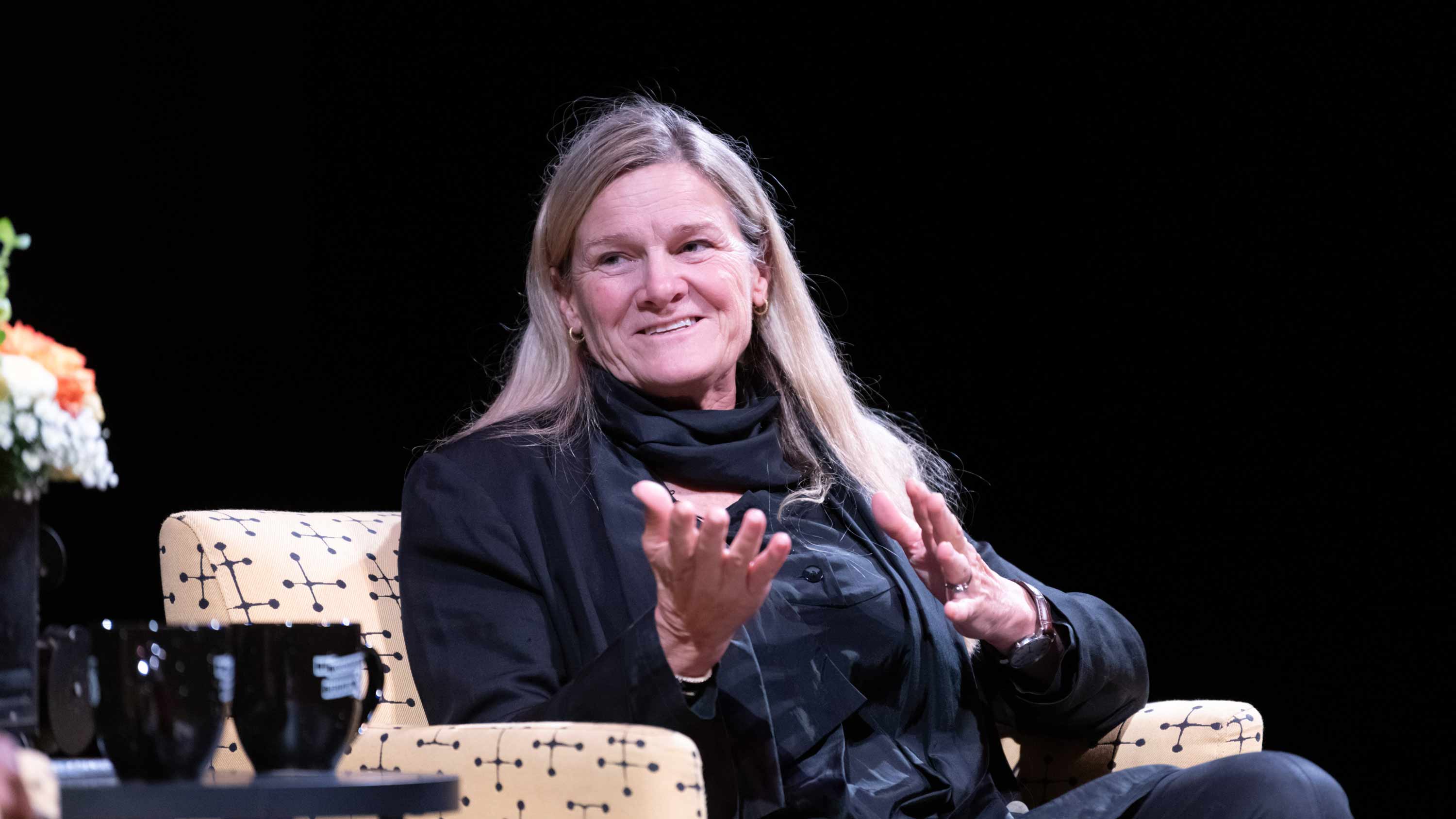 Kuras engaged in a 90-minute conversation with Professor of Film Mia Mask about her career, including the groundbreaking work she has done on several major Hollywood motion pictures. During the event, the audience in the Martel Theater watched clips of several of those films, including Kuras's Emmy-award winning and Oscar-nominated documentary Betrayal and critically acclaimed feature films Eternal Sunshine of the Spotless Mind, Blow, and Spike Lee's Bamboozled and Summer of Sam.
Kuras said that when she first read the script for Eternal Sunshine of the Spotless Mind, she realized the writer had woven a non-linear plot. "I thought of the film as being a memory in my mind, which isn't a straight line, and that led me to figure out the lighting and the camera angles," she said.
Kuras recalled that when she met with Lee before they started making Bamboozled, he told her he wanted her to use numerous small, cheap, commercially manufactured cameras for some of the scenes. "I didn't think it would work, but I went along with it, and we were able to have meaningful conversations as we made the film," she said.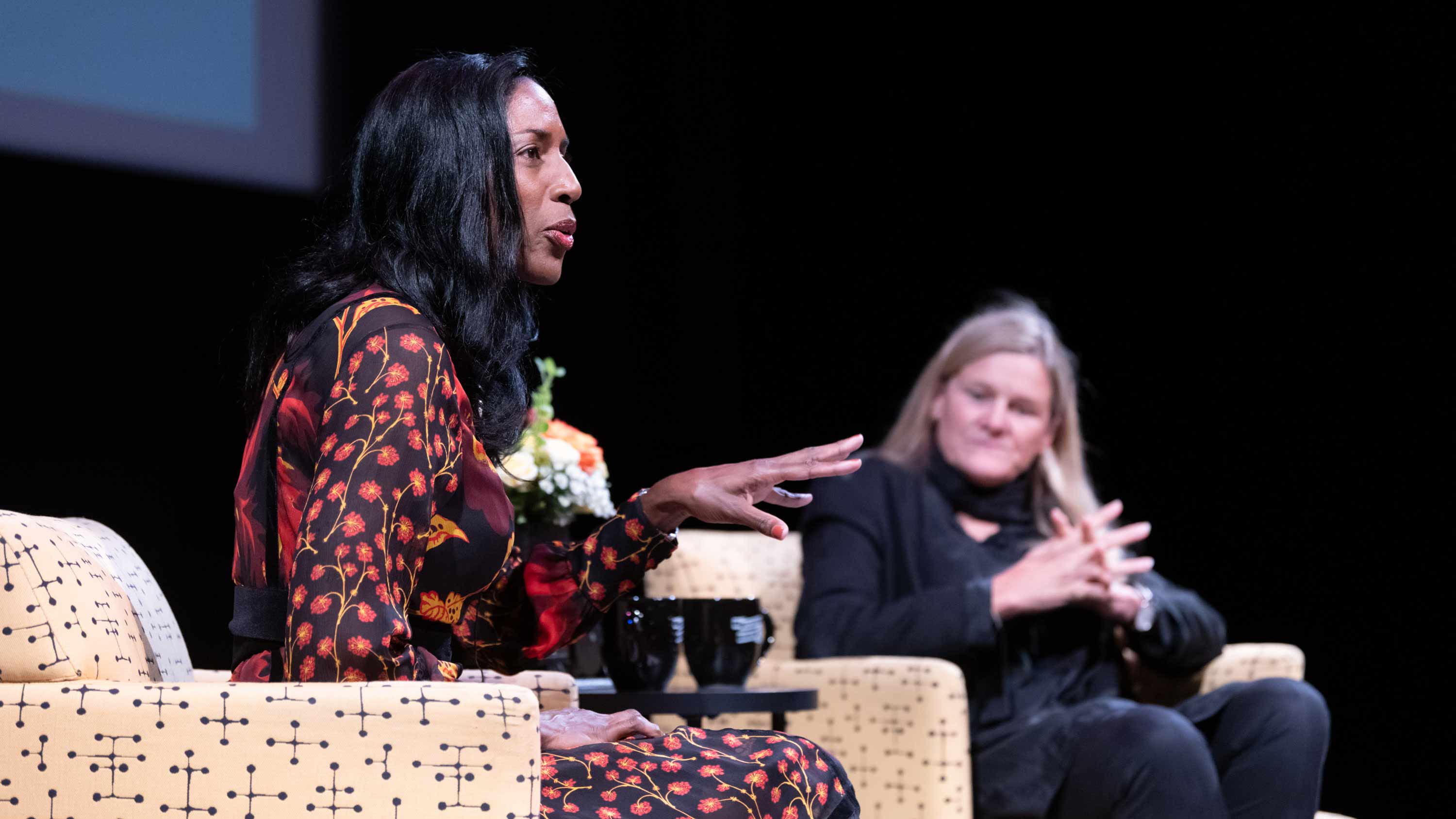 Asked by Mask how she managed to remain grounded in her work after gaining acceptance as a major artist in Hollywood, Kuras said she had never wavered in her belief that they key to the success of every film is for the director and cinematographer to engage in such conversations before the shooting starts. "I look for the meaning of every scene, and that helps me decide how to use color, how to shoot it," she said. "I use the camera as a visual metaphor."
Kuras said her work required commitment and passion. "But [filmmaking] isn't a competition; it's a collaboration," she added. "The person who brings you coffee on the set is just as important as everyone else, and I try to lead by example.
"My advice to all of you students here," Kuras said, "is learn your craft, but never feel entitled. It's a privilege to be there, so treat people with kindness. There's a timbre in the industry toward bullying, but part of my success has come from treating people kindly. It doesn't cost anything to be kind."