New Grant Program Funds Student Medical Research Projects
Sufana Noorwez '24 and Dariana Serrano '25 both aspire to earn medical degrees and engage in medical research after they graduate from Vassar. Thanks to a grant secured by the College from the Arnold and Mabel Beckman Foundation, Noorwez and Serrano are getting a substantial jump start in their research careers. They are the first two recipients of the Beckman Scholars Program that will eventually fund research opportunities for six Vassar students.
Noorwez and Serrano launched their research this summer and will continue their projects through the 2022-23 academic year before completing them next summer. Each of the six students will conduct research over two summers and one academic year. They will be paid $6,800 for each summer session and $4,600 during the academic year and will receive up to $2,800 for travel and other research expenses.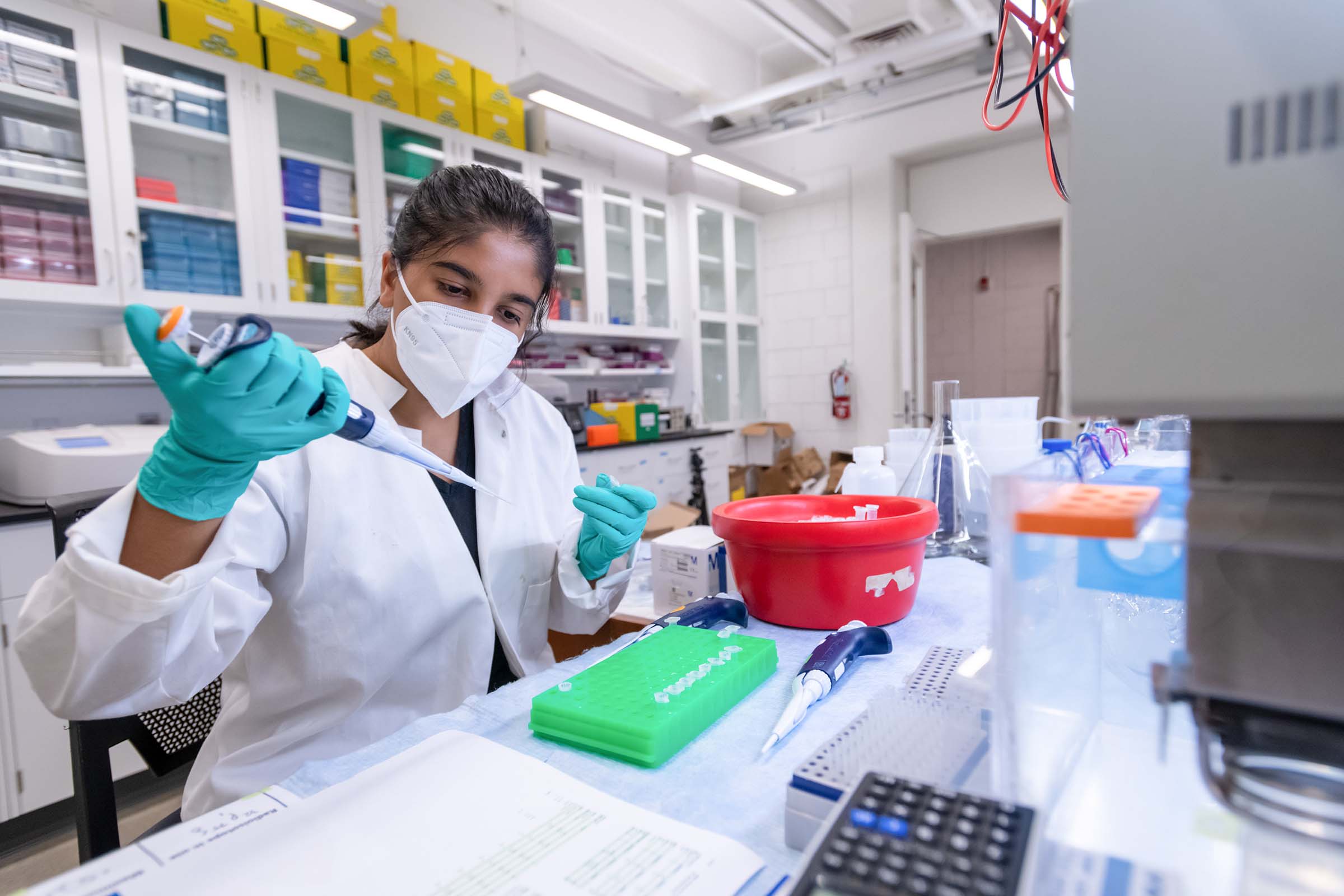 Noorwez, a biochemistry major, is working with Assistant Professor of Biology Colin Echeverría Aitken on a project that focuses on the genetic processes of certain proteins that have been linked to cancer and other diseases. "My goals for the summer were to acquire the skills necessary to perform my research and then gather some meaningful data, and I am succeeding," she said. "But I still have the next two semesters and next summer to (complete the project), so it's hard to talk about any real outcomes yet."
Serrano, who has not yet declared her major, is collaborating with Assistant Professor of Psychological Science Lori Newman on the role brain cells known as astrocytes play in affecting memory. She described the first phase of her project as "very fruitful. Not only have I learned invaluable information regarding our research on astrocytes and memory and how it relates to the scientific literature as a whole, I have gained valuable practical skills that I will undoubtedly use in the future."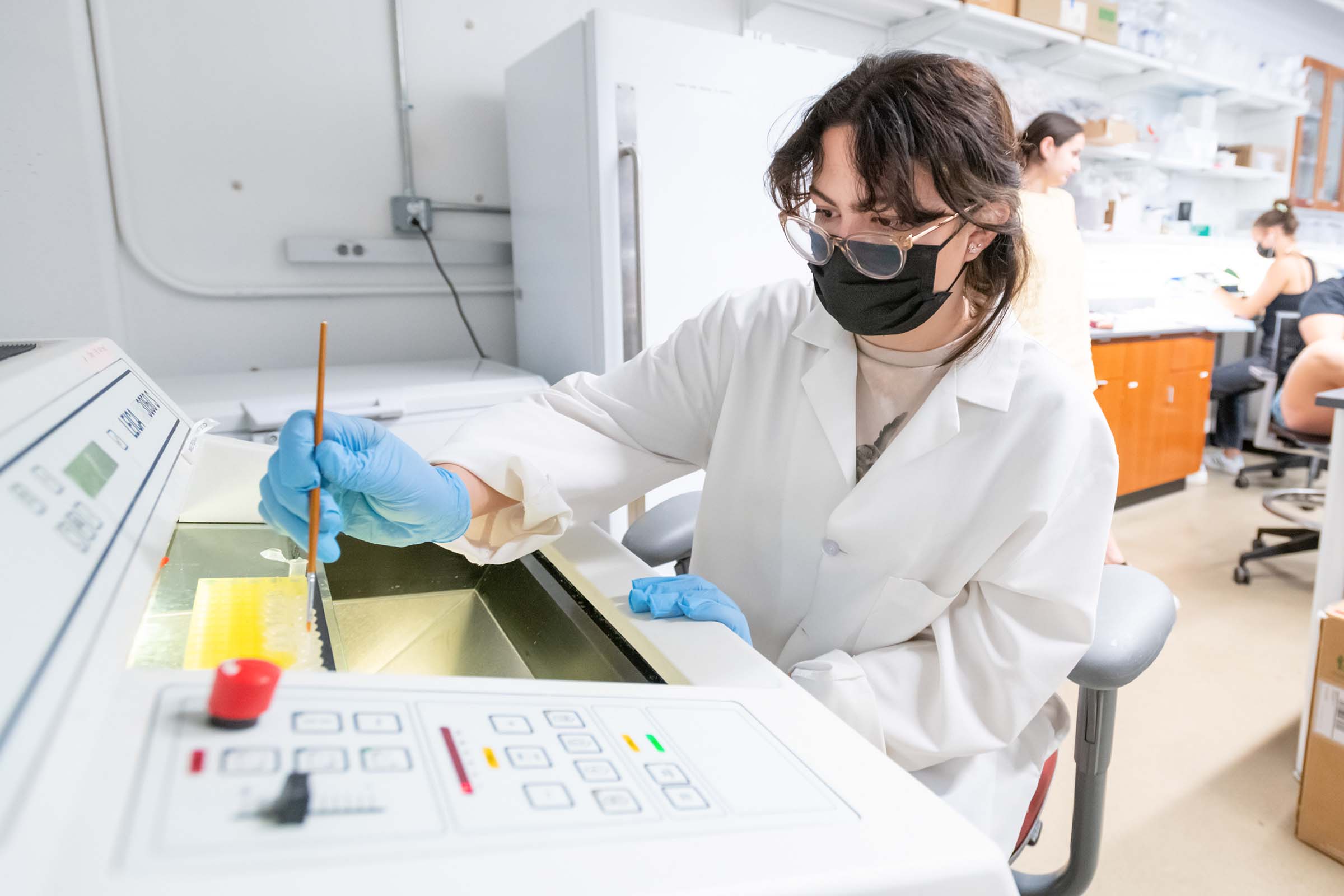 Associate Professor of Biology Jennifer Kennell, Beckman Scholars Program Director, said she had received glowing reports about the students' work this summer. "(Aitken and Newman) are really pleased about how much the research is progressing," Kennell said.
Under the terms of the grant, Noorwez and Serrano were required to develop a specific research plan with their mentors before they were selected as the first Beckman Scholars, Kennell explained. "This enabled them to hit the ground running when they began their research, and they've certainly done that," she said.
The second pair of Beckman Scholars will be selected next spring, and they will launch their research next summer, Kennell said. All of them will present reports on their research at symposiums hosted by the Arnold and Mabel Beckman Foundation.
Kennell said she was particularly interested in monitoring the collaboration between the students and their faculty mentors. "One of the key elements of the Beckman Scholars program is that it formalizes the mentoring process," she said. "It's something we do at Vassar in a less formal way, and this program will take it to another level."