Brewers Past and Present Represent USA at Maccabiah Games in Israel 
Photos courtesy of the subjects
Andrew Goldsmith '22 and Jake Kaplan '22 had memorable careers as standouts on Vassar's men's soccer and men's volleyball teams, respectively. Eli Weise '25 was a major contributor in his first year on the men's fencing team. But all three say the experiences they had this summer in Israel competing against athletes from around the world were something truly special. Goldsmith, Kaplan, and Weise represented the United States at the 21st Maccabiah Games, a gathering of more than 10,000 Jewish Athletes from 60 countries.
"Putting on a jersey representing my country was definitely a dream of mine," said Goldsmith, who played midfield and defense for the silver-medal-winning USA squad. "It was maybe the most exhausting experience I ever had but also one of the most worthwhile."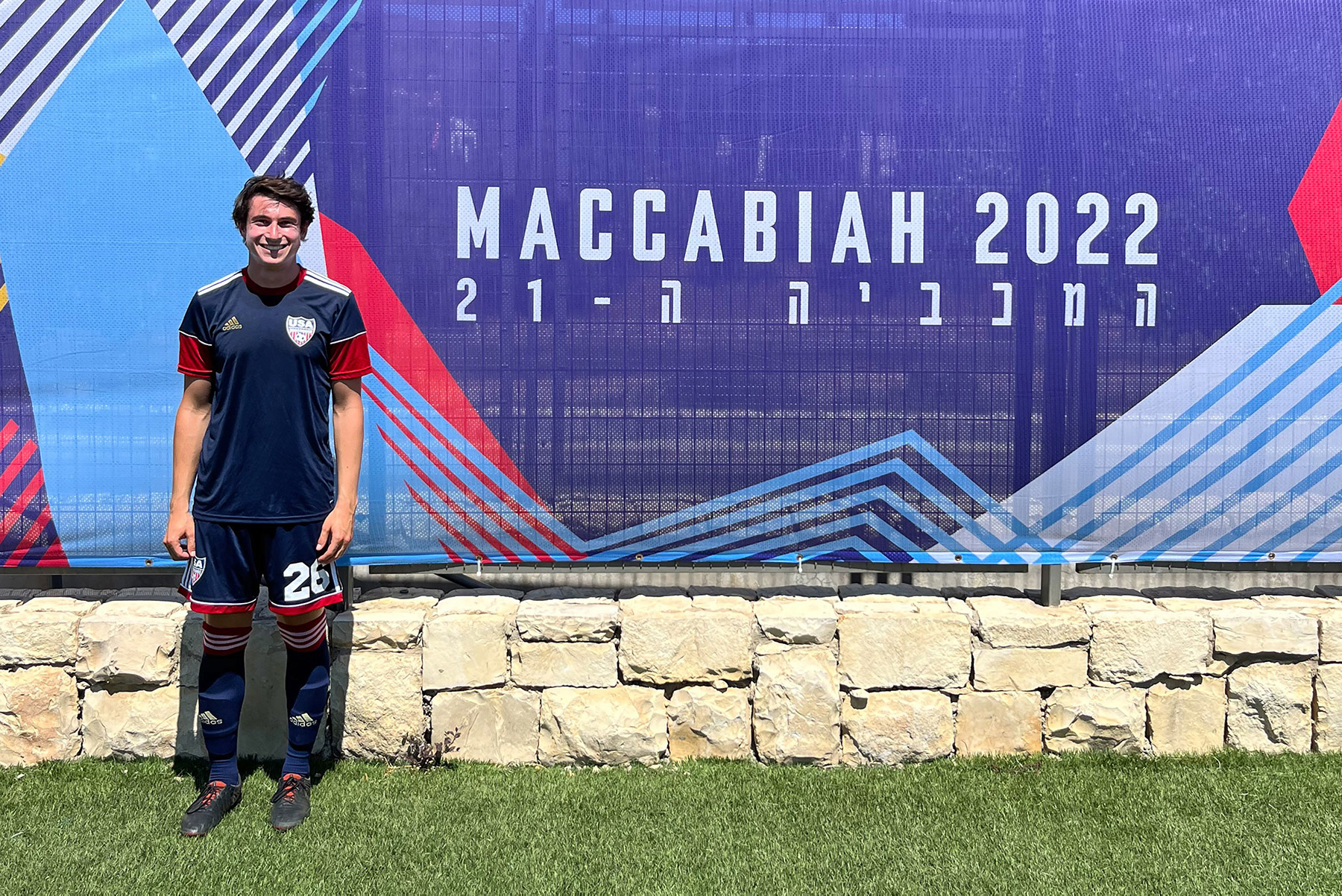 Goldsmith was one of only three NCAA Division III players selected for the USA team, but he said everyone on the squad bonded quickly before the competition began. Some of that bonding happened on the practice field, but a lot of it occurred as the team absorbed Jewish history and culture in non-athletic activities. "We had the opportunity to visit the Holocaust Museum, and a Holocaust survivor spoke to the whole US team for more than 90 minutes," he said. "We've all read and heard about it, of course, but hearing from someone firsthand was unbelievable. That's something very few people get to do, and I'll never take that experience for granted."
Goldsmith said participating in the Maccabiah Games had affected him in ways that had little to do with being an athlete. "Having conversations with Jewish athletes from places like Uruguay and South Africa definitely enhanced my sense of pride in my Jewish identity," he said.
Kaplan, whose USA volleyball squad competed against teams from Israel, Brazil, and Argentina, said the tours of historic sites in Israel he took with the team, as well as excursions he took to archeological sites with his parents, were at least as meaningful as the time he spent on the court. "I definitely felt a stronger sense of Jewish pride as a result of this experience," he said.  "I had lost some of that contact during the pandemic."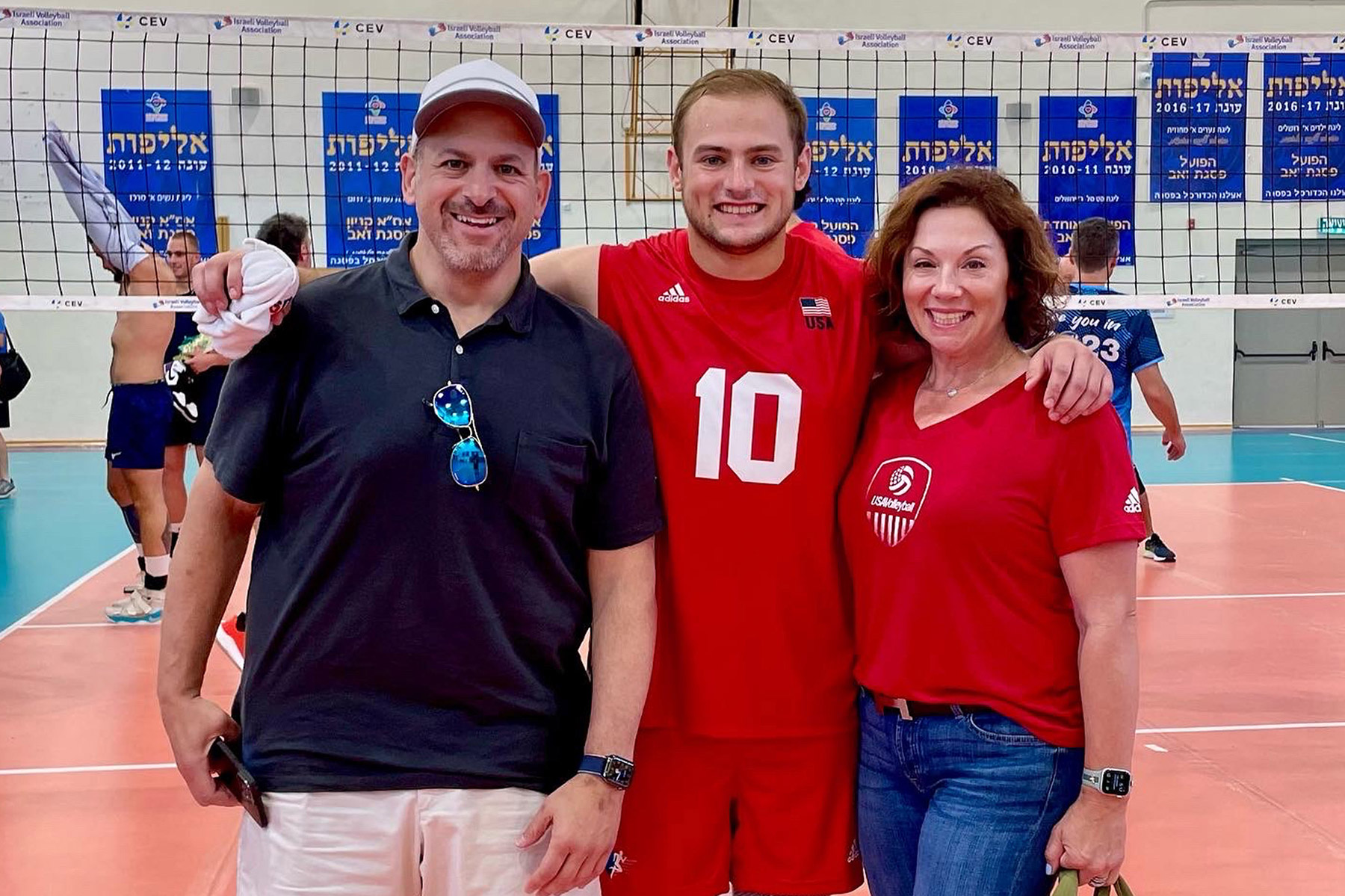 During the competition, Kaplan became reacquainted with a coach and two players he had met when he was a member of the USA Junior Volleyball Team in the 2015 Pan American Maccabiah Games in Santiago, Chile. "It was nice to renew those friendships," he said. "The experience of meeting Jewish athletes from all over the world again was amazing."
Weise, who competed on a team composed of two American fencers and two from Israel that earned a Bronze Medal at the Games, had two special spectators in the stands cheering him on. Rabbi Daniel Sanoff and his wife, Dalia, who run Chabad on Fulton, a gathering place for Jewish students in Poughkeepsie, had made plans to visit Israel before they knew Weise was competing but made time in their trip to watch the fencing competition. "I go to Chabad to eat dinner most Fridays when I'm at Vassar, so it was great having Rabbi Daniel and Dalia watch my event," he said.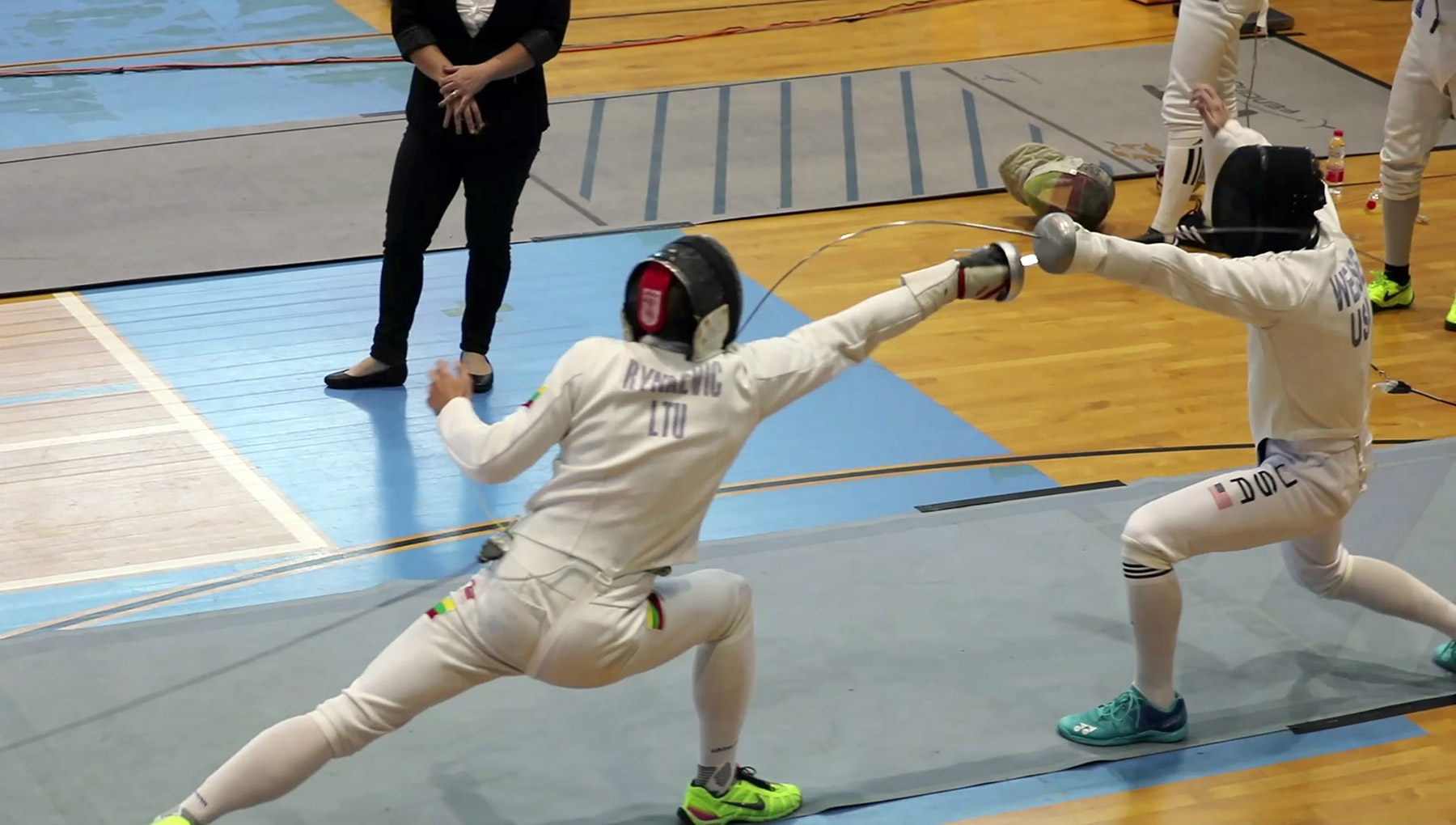 Like Goldsmith and Kaplan, Weise said he also enjoyed the easy camaraderie he felt with the throng of Jewish athletes at the Games. "Even if you met someone from a different sport, you had a lot of ways you could connect with them," he said. "I made good friends with members of the Australian cricket team."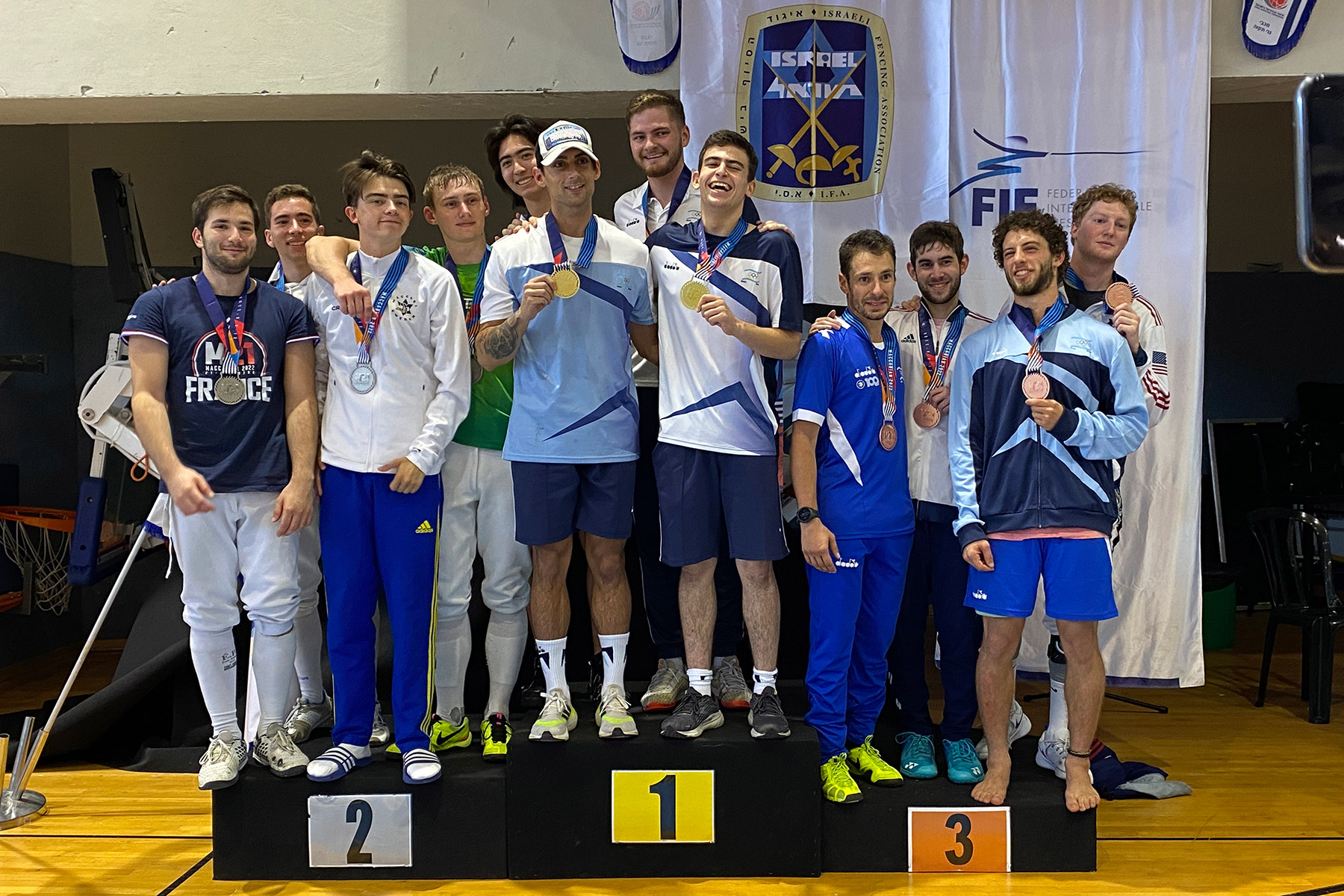 While Weise will continue to compete on the Vassar fencing team, both Kaplan and Goldsmith plan to continue to compete in their respective sports as well. Kaplan has already made plans to play for the University of New Castle (England) volleyball team when he enrolls in a master's program in museum curation there in the fall. 
Goldsmith, who starts a job with a management consulting firm in New York City, said he has already contacted some fellow Vassar soccer alums in the area about finding a club team to join. He credited his success in earning a spot on the USA Maccabiah Games squad to his soccer experience at Vassar. "I was proud to be representing Vassar," he said. "It goes to show the quality of the program and what I learned from (Coach) Andy (Jennings) and my teammates."