Anti-Racism Group Provides New Opportunities for Meaningful Dialog
Vassar has created and hosted numerous forums, workshops, and programs aimed at addressing issues of equity and inclusion; yet, Dean of Student Growth and Engagement Wendy Maragh Taylor noted, students, faculty, administrators, and staff often talked about not having a space to specifically address issues of racism together.
That's why AREJ (Anti-Racism, Equity and Justice) was created two years ago—spearheaded by Professor of Hispanic Studies Eva Woods Peiró, former House Fellow Atiya McGhee, and several others—and that's why it has continued to thrive, Maragh Taylor and others in the group say. "Many of our faculty, administrators, staff, and students have done a tremendous amount of work moving forward the work of diversity, equity, and inclusion," she said. "I think some have been impactful, but I also know that we do not always name race, racism, and the specific need for anti-racist work."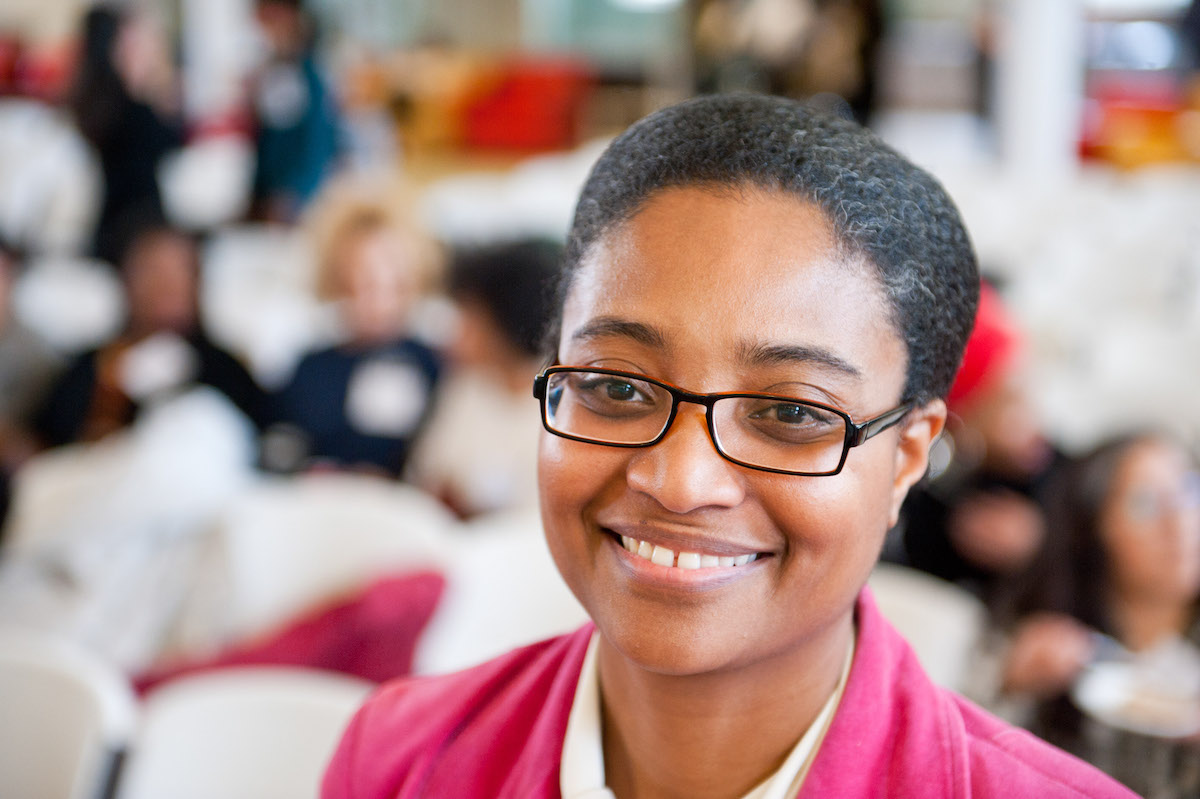 Members of AREJ meet regularly (formerly at in-person luncheons on campus and more recently via Zoom) to discuss how racism affects their communities and how anti-racist practices ought to be applied. The group also publishes a newsletter that contains information on activities, workshops, and other events and initiatives being held locally, regionally, and nationally that members can monitor or take part in.
The organization receives financial support from Maragh Taylor's Office of Student Growth and Engagement. "I'm happy to have provided a home for AREJ," Maragh Taylor said. "Providing resources for administrators, staff, and students to be able to attend the 'Undoing Racism' workshops was very important to me and in line with the mission of the work we do to support the thriving of all students at Vassar."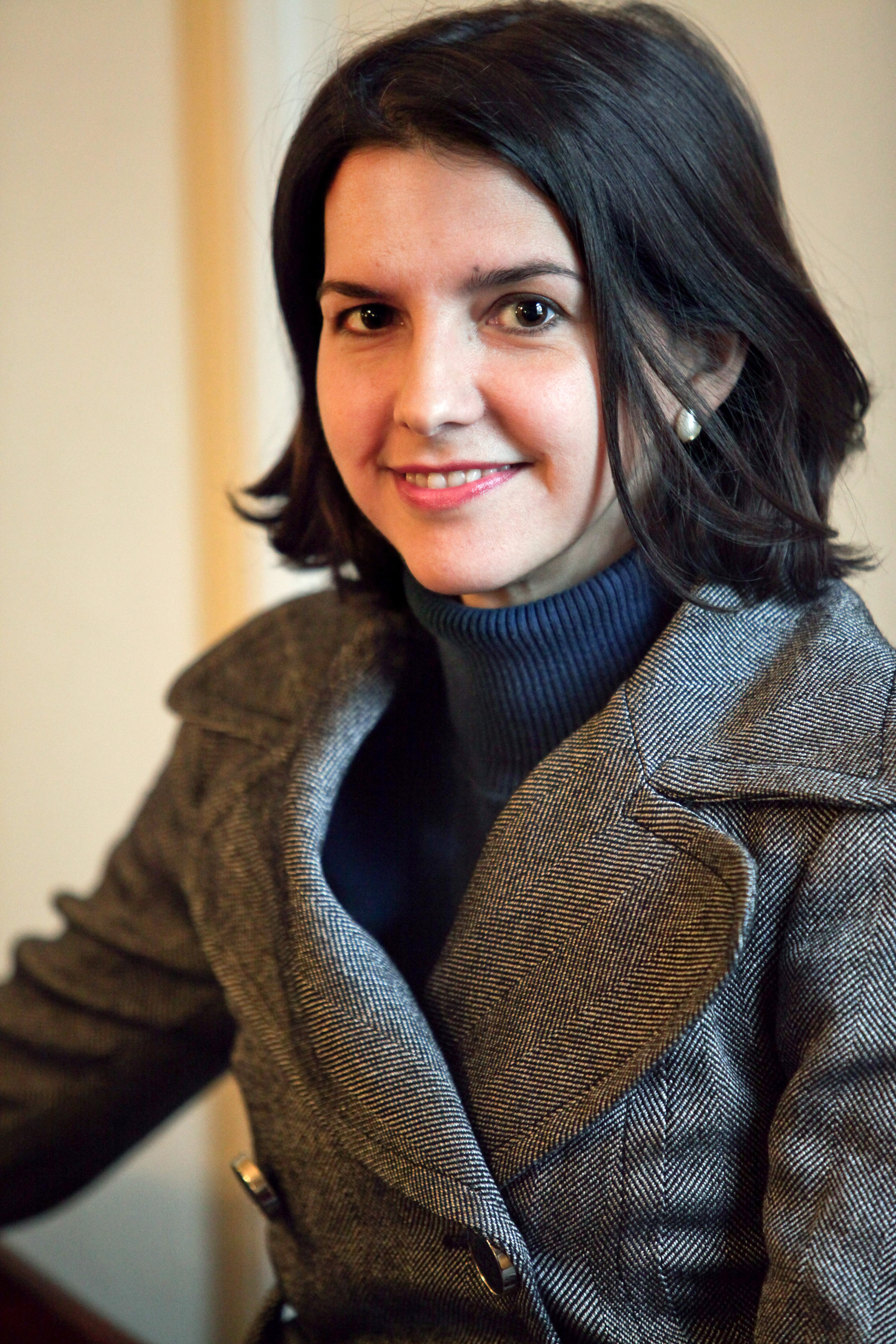 AREJ was born in the wake of an "Undoing Racism" workshop on campus in October 2019, facilitated by the People's Institute for Survival and Beyond. When the workshop ended, many of the participants, including Woods Peiró and McGhee, saw a need to sustain the dialog and continue to address issues that had been raised there as well as in an earlier workshop that year.
Woods Peiró, who was chairing an Engaged Pluralism Initiative (EPI) working group called Bridging Campus and Local Communities at the time, said she and others saw an opportunity to create an organization that addressed issues of race and that included activist leaders in the community. It started as an informal book club and space to debrief the Undoing Racism workshop but soon evolved into a vibrant organization of people at Vassar and the community who shared the belief that racism wasn't being addressed directly.
While AREJ was officially launched in the winter of 2020, Woods Peiró said its roots can be traced back to the work of those who have since left Vassar and who began these critical conversations on race, including Dean Edward Pittman and faculty members Kiese Laymon, Quincy Mills, and Colette Cann, in addition to those who are still here but were part of that work, including Associate Professor of Anthropology Candice Lowe Swift and Lisa Kaul, former Director of the Office of Community-Engaged Learning. Kaul helped the group connect with members of the Poughkeepsie community, including Jen Brown, a member of Race Unity Circle of Poughkeepsie. "It's important to name these people because it was through conversations with many, many people that AREJ managed to become a reality," Woods Peiró said. "It takes all kinds of bridges and intersections," McGhee added, "to build coalitions for reforming and abolishing white supremacist practices and institutions."
A current faculty member, Associate Professor of German Studies Silke von der Emde, said she joined the group shortly after it was formed because its mission aligned with some of her scholarly work. "I came to be interested in issues of anti-racism and social justice through my research, which focuses on memory, more specifically Holocaust memory," Von der Emde said. "In the last few years and especially as the Black Lives Matter movement has gained more traction and attention, I have begun to think about memories and memorialization of other traumatic pasts outside of Holocaust memory, such as slavery in the U.S. and colonial history in Germany."
Von der Emde said the conversations that take place during AREJ meetings aren't always easy ones. "I felt compelled to join because I found that we can't really understand the complexities of racism and anti-racism until we have put ourselves in situations where we might be uncomfortable and have difficult conversations, but where we actively begin to rethink our own privilege and work to uplift non-white voices," she said. "But the warm and loving nature of the group makes possible the difficult work of acknowledging and sitting with privilege."
It's a tribute to the strength of the group and the importance of its work that some members who have left the area continue to attend its meetings regularly. McGhee, currently a PhD candidate at Syracuse University, said they have many reasons to remain involved in AREJ's work. "We provide information on where to donate money, where and how to organize," McGhee said. "The people of AREJ are truly doing the work, and it's not OK to work in silos. We need to collaborate with the community."
AREJ members who have never had a direct relationship with Vassar say they too believe it is a vital organization. "What moved me to join this group were my friends and colleagues and the work that I saw them doing in the community," said Talent Davis, a community engagement specialist at MASS Design Group in Poughkeepsie. "I love being in a community with people who share my passion for creating anti-racist spaces. With AREJ, everyone is empowered to lead and everyone is heard. The discussions we have are thought-provoking and challenging and sometimes affirming. They help to inform my work and keep me constantly thinking of ways to improve and challenge the status quo."
Brian Robinson, a member of the Poughkeepsie Community Action Collaborative (PCAC), said he too welcomed the collaborative work AREJ is doing on the Vassar campus and in the community. "AREJ is making an impact and an imprint in the community and the walls between Vassar and the community are coming down," Robinson said. "This group started small, but it has grown; people in Poughkeepsie know about AREJ."
Dean Maragh Taylor said she was encouraged by the growth of the group's presence in the community and would continue to support its work. "We have incredible opportunities at Vassar to move forward the work of racial justice and I hope we will not be careless about it," she said.
"There is so much work that needs to be done, not just educational and learning but collective action and solidarity," Woods Peiró added. "I'm really proud of the ongoing work that AREJ is doing. We are proud; and together we are strong."