Alums Explore Teaching's Rewards and Challenges at First Education Department Reunion
The rise of mental health issues in U.S. schools and political opposition to teaching the country's true history are presenting unique challenges to America's educators. But in typical Vassar fashion, 40 alums with a combined 689 years of experience working in the field of education gathered on campus recently to tackle these problems head-on.
The occasion was Vassar's first Education Alumni Reunion, hosted on June 24 and 25 by the Department of Education and funded by the Dan Mindich '87 Fund for Teacher Development and Education Outreach. Teachers and other educators from Vassar classes from 1980 to 2022 attended the two-day event, traveling from as far as England and California.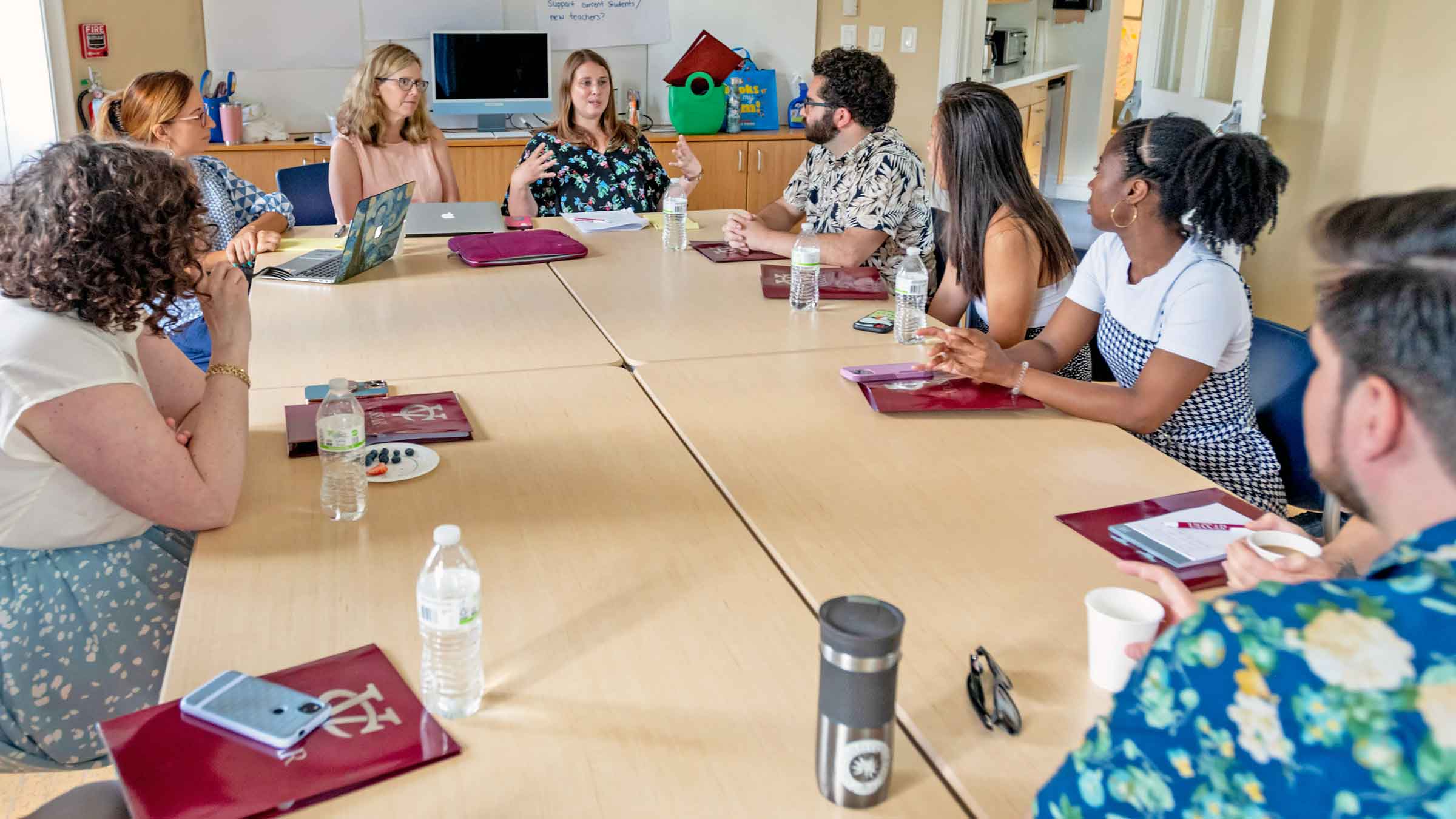 Christopher Bjork, Professor of Education on the Dexter M. Ferry Jr. Chair and Coordinator of Teacher Education, said he and others at the College had been thinking about hosting such an event for several years, but the COVID-19 pandemic had interrupted these plans. "We wondered how many teachers would be willing to come to an event as they were wrapping up their own school years," Bjork said, "but we decided that if we could get 15 alums to come, we'd hold the event—and then 40 of them showed up. I'm blown away by the commitment these alums have to creating support systems for their students and for our students here at the College."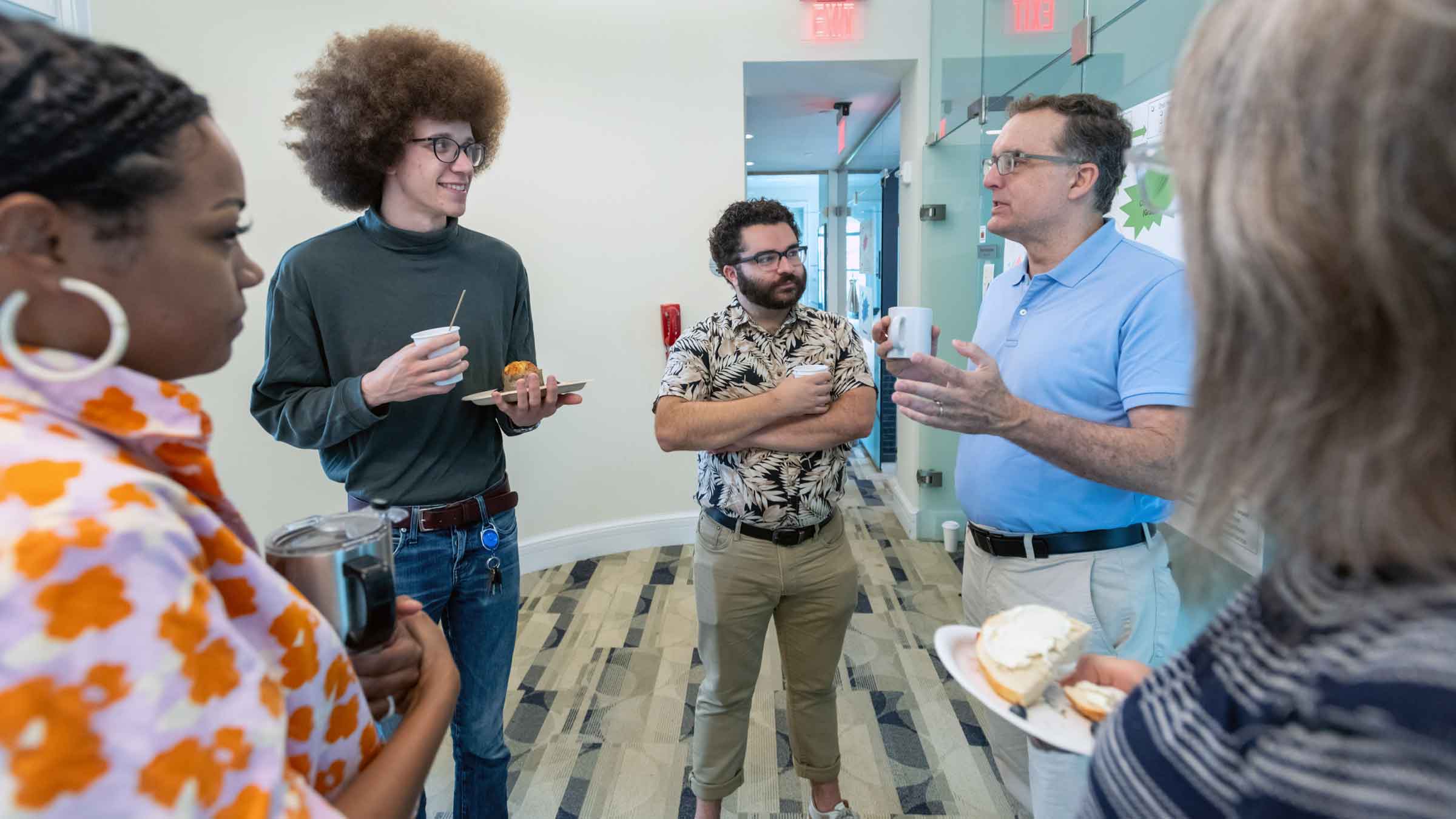 Two themes emerged early in the conference. During the first panel discussion, titled "Critical Challenges in Education Today," several alums said the twin stressors of social media and the COVID-19 pandemic had contributed to a rise in mental health issues in their classrooms. "My school in Newark is trying to address this issue with mental health professionals," said Lilly Wolsk '22, "but a lot of us are called upon to do this kind of work in our classrooms. We have to take on the roles of parents, psychologists, and ministers sometimes."
Cecil Carey '17, a high school history and ethnic studies teacher in Boston, said his students' reliance on social media to seek human connection often has a negative effect. "Their social media information follows them wherever they go, so they can never get a fresh start," Carey said. "The mental health crisis is a big part of all teachers' lives because the ways communities were bult before social media and the pandemic don't exist anymore."
Censorship issues are also complicating his work, Carey said, noting that the political climate that has led to the banning of books and a resistance to the teaching of critical race theory is not limited to Southern states. "It's happening in Maine and New Hampshire—everywhere," he said. "To teach the history of America, you have to talk about slavery, but some districts don't."
Carey said he was fortunate to be teaching in a school district that is "dedicated to being proactive on these issues, but we still have to advocate for more funding for the teaching of ethnic studies."
These challenges aside, many alums shared heartwarming stories about how and why the profession rewards them—often in unexpected ways. "You don't go into this job for a pat on the back, or for the money," said Assistant Professor of Education Jaime Del Razo, a former high school mathematics teacher. "But when a student comes back to your classroom years after he graduates and tells you what an impact you made in his life, that's everything."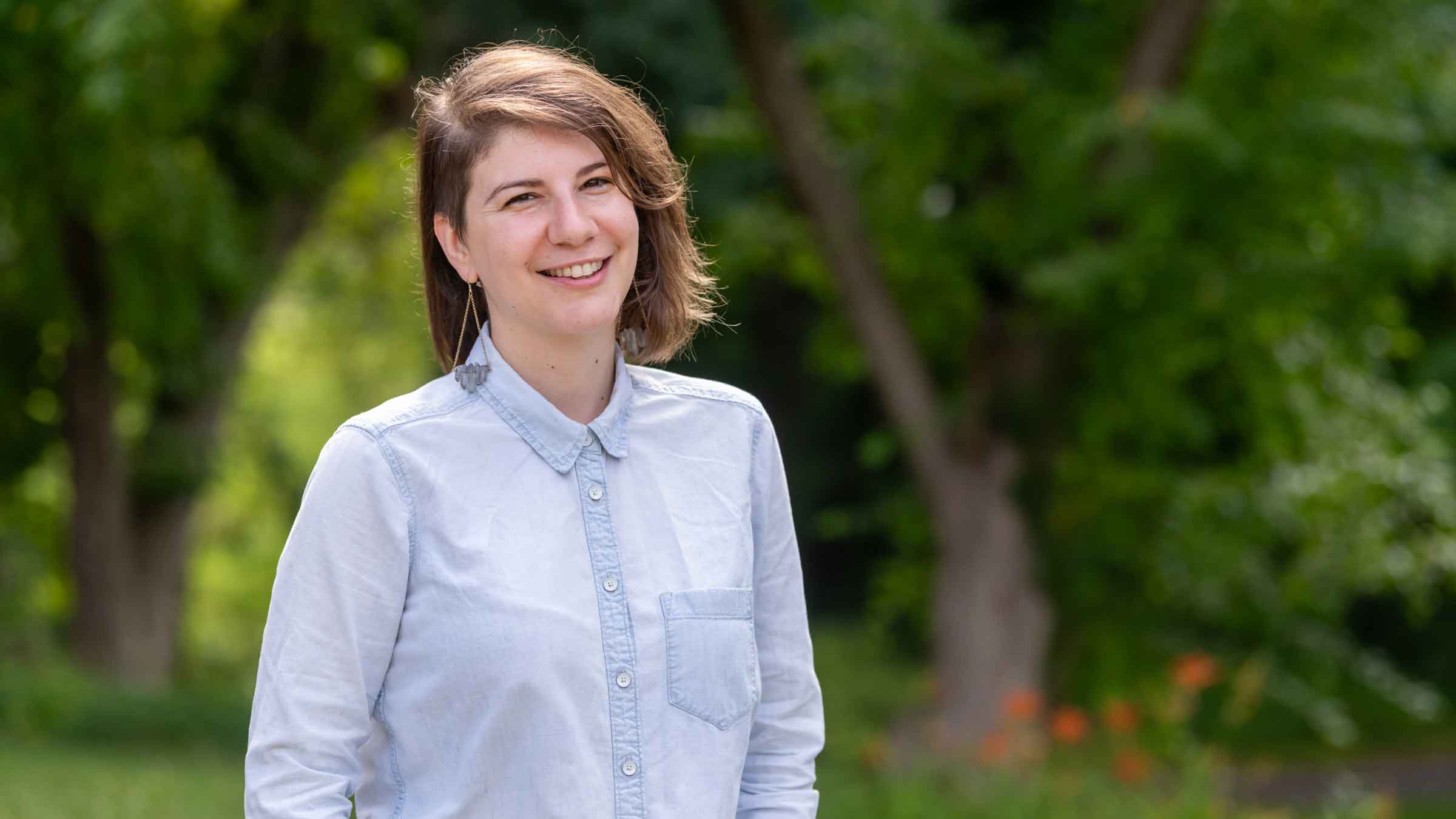 Melanie Muskin '10, who taught in public schools in Brooklyn and the South Bronx for 11 years, said she had witnessed teacher burnout firsthand. "So many were leaving because of the lack of support and resources they were receiving that in a very few years, I was a 'veteran' teacher," Muskin said. "The political climate is forcing many to quit at a time when we critically need good teachers."
When she realized that one of her passions was mentoring young teachers, Muskin said she decided to leave the public schools and earn a PhD in education at Northwestern University so she could become a college education professor. While she completes her post-graduate requirements, she will teach a course at Vassar in the fall. "Soon I'll be teaching future teachers, and I want to imbue the profession with the dignity it deserves," she said.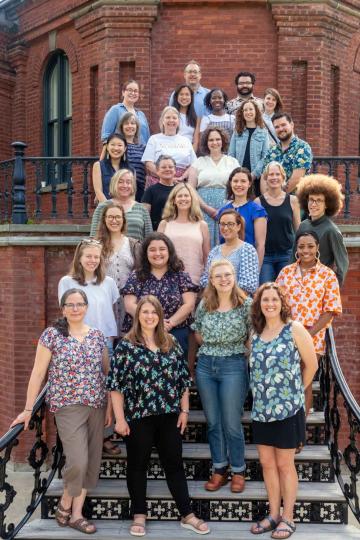 The two-day event concluded with a brainstorming session on how the momentum generated at the conference could continue. Topics included professional development, political action, new curricula, teacher mentorship, and information on careers outside the classroom. "We created some working groups in these areas so these alums—as well as many others who didn't attend the conference—could share ideas on how to support students and teachers as well as our students in education classes at Vassar," Bjork said. "The energy at this conference was amazing."
About the Dan Mindich '87 Fund
The fund was created by the family of Dan Mindich '87, who earned his master's and doctorate degrees from Stanford University and then taught English and history at the Punahou School, a K-12 school in Honolulu, HI. He died in 2014 while swimming in an open water race in the Pacific Ocean near his home. The foundation provides support for teachers and education students at Vassar and Smith Colleges.