Winston Dynamite Brown
Adjunct Instructor in Dance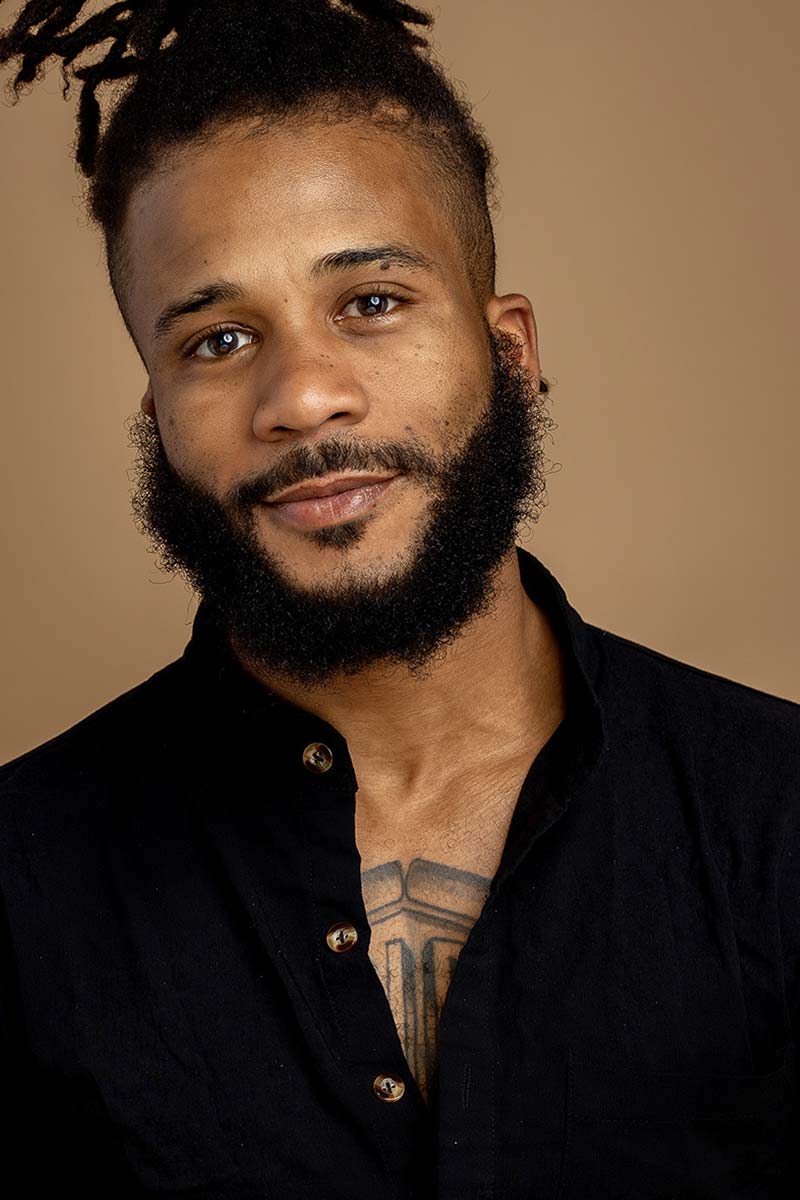 Dancer, Teacher, and Choreographer. A native of Kansas City, Missouri, Winston studied at Missouri State Ballet, The University of Missouri Kansas City (BFA in Dance recipient), and The Center Dance under the mentorship/tutelage of Tyrone Aiken.
Winston danced for several leading contemporary dance companies, including Camille A. Brown & Dancers, Wylliams/Henry Contemporary Dance Co., Deeply Rooted Dance Theater, Dance Heginbotham, Kyle Abraham/A.I.M, Sean CurranCo., and Pilobolus. Winston's performances at The Metropolitan Opera includes Aida, Onegin, and the ground-breaking 2021 production of Fire Shut Up in My Bones.
Winston co-directs The DynamitExperience, a dance company based in NYC which he co-created in 2019 with his wife Latra Ann Wilson, that serves as a platform for creative investigations and community engagement. As a choreographer, Winston has produced new works for The DynamitExperience as well as Wylliams/Henry Contemporary Dance Co., Adelphi University, DANCEWAVE, UMKC, Kansas City Ballet, Kansas City Friends of Alvin Ailey, Joffrey Summer Intensive, Brooklyn Arts High School, The Ailey School (BFA, Certificate, Junior, PPAS divisions & extension program).
Winston has an illustrious teaching career, inspiring students of diverse backgrounds at schools and programs around the country, including Dalton High School (NYC), DANCEWAVE (NYC), KC Ballet School (MO), Le Dance Studio (MO), American Ballet Theatre (NYC), Ballet Arts (NYC), Manhattan Movement Arts Center (Manhattan Youth Ballet, NYC), The Joffrey Ballet School & Contemporary/Jazz (NYC), Ailey Camp (MO, KS, NJ, NY), and The Ailey School (NYC).
BFA, University of Missouri-Kansas City
At Vassar since 2023
Contact
Departments and Programs
Photos