Thomas Gregory Porcello
Dean of Studies and Professor of Anthropology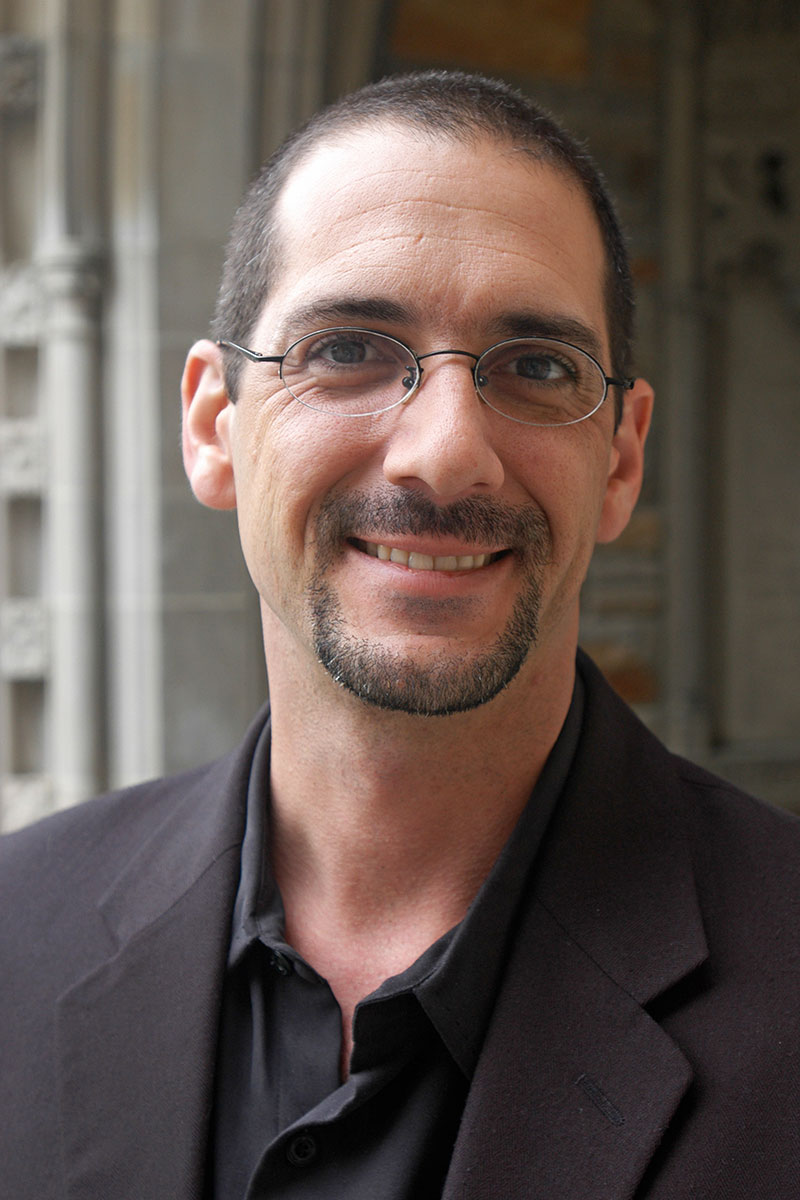 Thomas Porcello is Professor of Anthropology and has served both as Director of Media Studies and as Co-Director of the Media Studies Development Project. Dr. Porcello is trained in linguistic anthropology and ethnomusicology and has done extensive research in sound recording studios on technological and discursive practices involved in popular music production. In 2006 his co-edited book, Wired for Sound: Engineering and Technologies in Sonic Cultures (2005) was awarded a book prize by the Society for Ethnomusicology, and his work has appeared in several journals including Social Studies of Science, Ethnomusicology, Popular Music, and Current Musicology. Recently, he has begun work on a recording project that will highlight similarities and differences between live and recorded sounds of American baseball. Dr. Porcello has taught the Media Studies Senior Seminar, as well as two seminars, "Sound", and "Media(tized) Language" that are cross-listed between Media Studies and Anthropology.
BA, University of Arizona; MA, PhD, The University of Texas
At Vassar since 1998
Departments and Programs
Grants, Fellowships, Honors, Awards
Dean Porcello and Professor Patch co-author Re-Making Sound
Thomas Porcello, Professor of Anthropology and Dean of Studies, and Justin Patch, Associate Professor of Music, are co-authors of Re-Making Sound: An Experiential Approach to Sound Studies, newly published by Bloomsbury Academic. Re-Making Sound guides readers through multiple ways of conceptualizing sound and its links to social phenomena.
Photos