Miriam Mahdaviani-Goldstone
Lecturer and Chair of Dance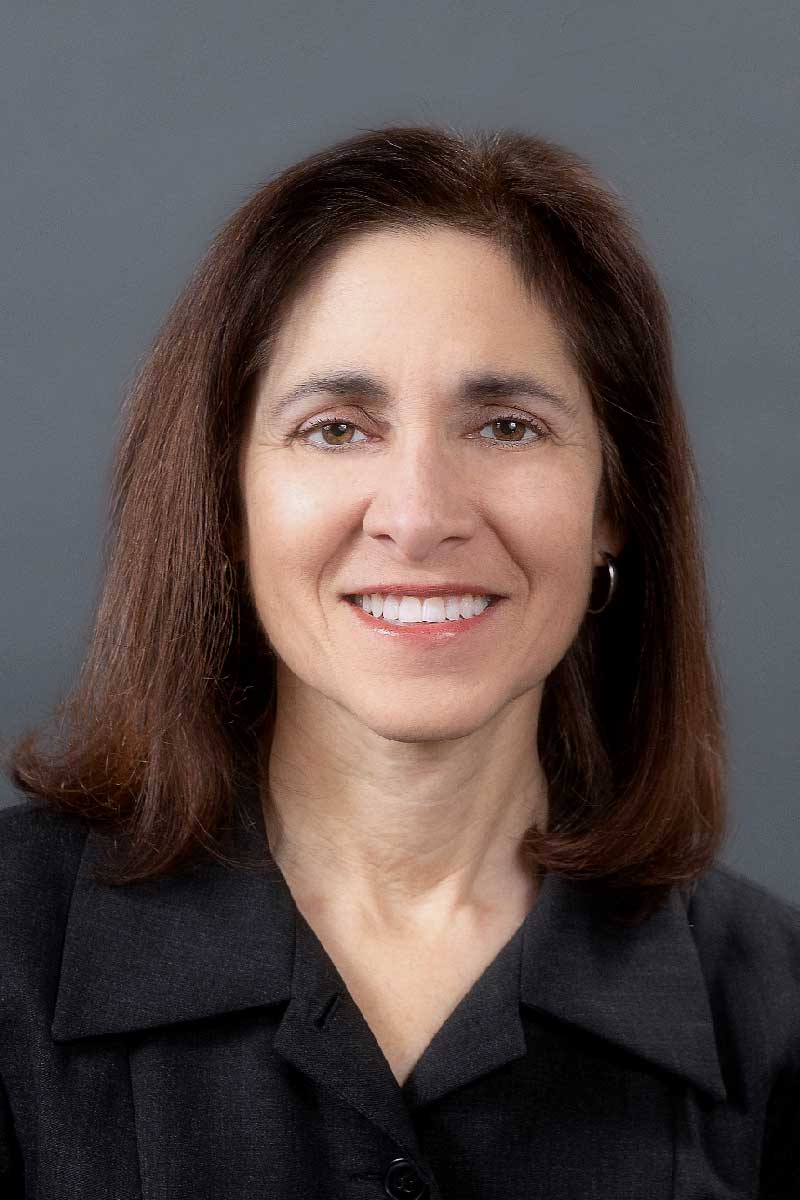 Miriam Mahdaviani is a Visiting Assistant Professor of Dance at Vassar College. She danced for the New York City Ballet, after studying at the School of American Ballet under the direction of George Balanchine. While at NYCB, she launched her choreographic career, creating several ballets for that company as well as for companies and colleges around the country. At Vassar, Ms. Mahdaviani teaches ballet technique and pointe classes from the Upper Beginner through Intermediate levels, coaches students in the classical repertoire, teaches Balanchine technique and variations, and choreographs for the Vassar Repertory Dance Theatre.
Academic Interests
Dance Applications in Cognitive Science: Perception-Action Coupling, Embodiment, Motor Control and Skill Learning
Cross-Disciplinary Dance Applications
Arts Management
Dance as a Means of Social Action
Miriam Mahdaviani danced for the New York City Ballet after being invited by George Balanchine to join his company.
During her 14-year dance career, Mahdaviani worked with notable choreographers including Balanchine, Jerome Robbins, Lar Lubovitch, Twyla Tharp, Jacques d'Amboise, and Peter Martins. She performed featured roles in numerous Balanchine ballets, among them Serenade, Emeralds from Jewels, The Sleeping Beauty, Coppelia, Raymonda Variations, La Valse, Donizetti Variations, and The Nutcracker.
Mahdaviani performed in theaters around the world with NYCB. She was featured as a principal guest artist with Stars of the American Ballet at the Kremlin in Moscow and with Patricia McBride and Friends in cities throughout Italy. In NY, she danced on Broadway in Makarova and Company. On screen, she has appeared in the Dance in America series on PBS, in The Merry Widow ballet movie (with Patricia McBride and Peter Martins) and in NYCB's movie of Balanchine's The Nutcracker.
Ms. Mahdaviani has choreographed ballets for New York City Ballet, Pacific Northwest Ballet, Jacob's Pillow, St. Louis Ballet, Richmond Ballet, and other dance companies and colleges across the country. She has created roles for dance luminaries Wendy Whelan, Christopher Wheeldon, Jock Soto, Albert Evans, Jennie Somogyi, Jennifer Ringer, and Robert La Fosse. Her work has been presented internationally at the MaggioDanza Dance Festival in Florence, Italy and at the Edinburgh Festival in Scotland. Her choreography has been recognized by Lincoln Center's Martin E. Segal Award, the Mae L. Wien Award, DCAC Choreography Fellowship, General Electric's American Choreographer's Award, and the Choo San-Goh Award.
Mahdaviani is currently a visiting professor of dance and guest choreographer at Vassar College. She is a frequent guest teacher of Balanchine technique at prestigious summer ballet programs and at schools and colleges throughout the US. She has staged Balanchine ballets for the Israel Ballet in Tel Aviv. Ms. Mahdaviani holds a BA in Arts Management from Purchase College, where she received the President's Award for scholastic achievement.
BA, SUNY at Purchase College
At Vassar since 2004
Departments and Programs
Courses
DANC 160 Introduction to Ballet
DANC 164 Upper Level Beginner Ballet
DANC 165 Upper Level Beginner Ballet II
DANC 264 Intermediate Ballet I
DANC 265 Intermediate Ballet II
DANC 266 Intermediate Ballet III
DANC 267 Intermediate Ballet IV
DANC 364 Repertory Dance Theatre I
DANC 365 Repertory Dance Theatre II
DANC 366 Repertory Dance Theatre III
DANC 367 Repertory Dance Theatre IV
Grants, Fellowships, Honors, Awards
President's Award for Achievement in Arts Management, Purchase College, State University of New York
Choo-San Goh Award for Choreography, Choo-San Goh and H. Robert Magee Foundation
DCAC Choreography Fellowship, Duchess County Arts Council
Mae L. Wein Award for Choreography, The School of American Ballet
Martin E. Segal Award for Choreography, Lincoln Center
In the Media