Daniel Mendiola
Assistant Professor of History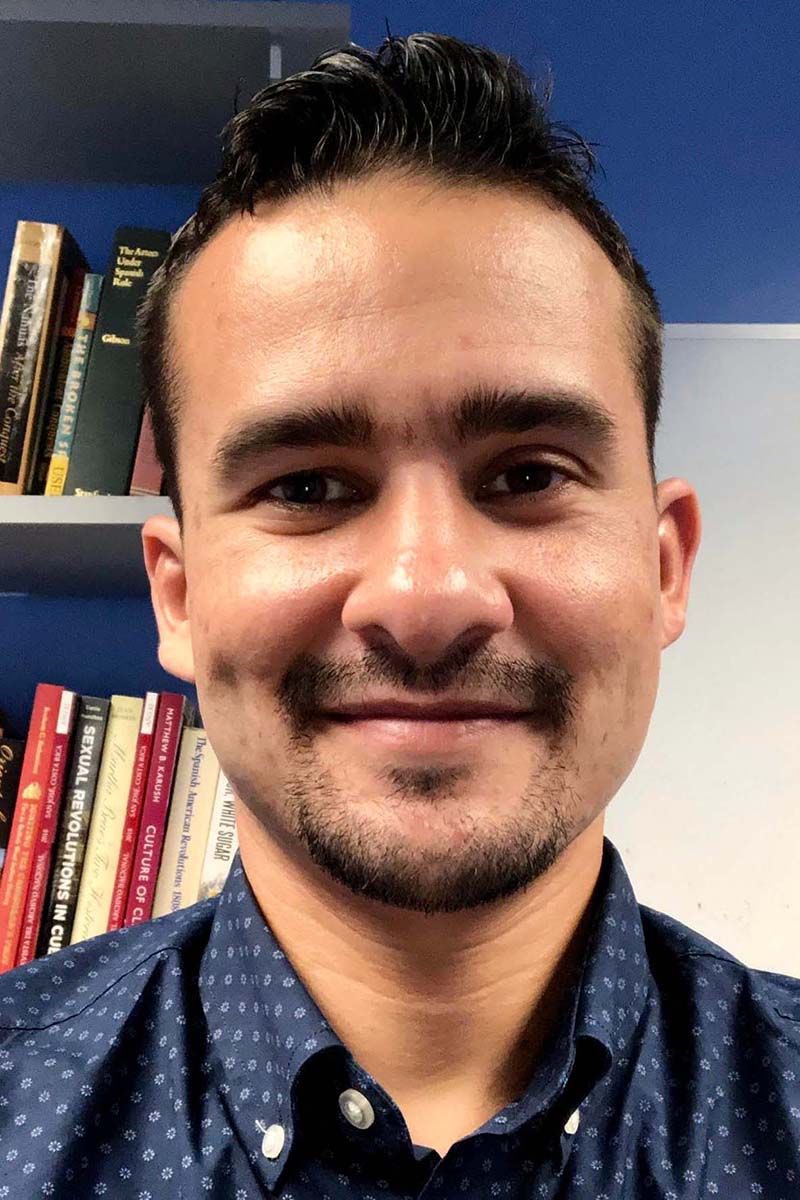 Daniel was born and raised in East Texas, and he completed his B.A. at the University of Houston in 2009. Daniel also went on to obtain his PhD from the University of Houston in 2018, and after serving as a Faculty Fellow with the NYU Center for Latin American and Caribbean Studies, he arrived at Vassar in 2021. Daniel's dissertation research examined the history of Central America's Caribbean borderlands where a powerful indigenous confederation known as the Mosquito Kingdom emerged in the eighteenth century to challenge Spanish and English colonizers. He has published several articles on the topic in both English and Spanish language journals, including the Anuario de Estudios Centroamericanos and the Hispanic American Historical Review. He is currently in the process of publishing his book: The Mosquito Confederation.
More recently, Daniel has also expanded his research to include borders and migration, exploring border formation in early Central American nations and arguing that asylum law was fundamental to Central American nation-making. Additionally, Daniel uses oral history to write about current issues related to migration in Central America, and a recent article on the topic, "La feminización de los derechos migratorios," was published with the University of Costa Rica.
Daniel's classes include: HIST 164: Environmental History of Latin America; HIST 263: Conquest and Borderlands in Latin America; HIST 278: Women's History of Latin America; and HIST 363: Bordering the Americas.
An interesting fact about Daniel is that he is a self-taught accordion player. One of his favorite places to practice is Vassar Lake, so if you happen to be passing by and you hear cumbias or vallenatos, that's probably him!
BA, PhD, University of Houston
At Vassar since 2021
Contact
845-437-5672
Swift Hall
Hours
Tues. 12:00–1:30 p.m., Wed. 1:00–2:30 p.m. and by appointment.
Courses
HIST 150 - Revolution, Evolution, and the Global Nineteenth Century
HIST 164 - Environmental History of Latin America
HIST 278 - Women's History of Latin America