The Department of Chinese and Japanese offers weekly language tables and organizes annual events to enrich students' experience in the Chinese and Japanese languages and cultures.
Language Tables
The Chinese and Japanese language table sessions are a great way to practice grammar and conversation with classmates in a relaxed setting.
Chinese Language Table
Tuesdays, 6:00–7:00 p.m.
Gordon Commons
Japanese Language Table
Thursdays, 6:00–7:00 p.m.
Gordon Commons
Both language tables meet during the academic year. Students can chat and meet friends over dinner; it's a fun way to get to know your classmates and professors. Hosted by the Chinese and Japanese language fellows, language table sessions also often include group activities such as origami folding and calligraphy. Other times, we play games (with prizes!) or sing traditional and modern songs. On occasion, the language table hour is used to watch Chinese or Japanese movies or to practice student presentations for one of the many department-sponsored social events.
Chinese/Japanese Culture Day
This event combines the efforts of students of Chinese and Japanese and their professors to demonstrate various aspects of the cultures of China and Japan. Classes perform songs, practice calligraphy, and compete in games and contests. The department also invites members of the local Chinese and Japanese communities to the culture day to perform traditional art forms. Their performances add an important contribution to the cultural diversity celebrated at the event. At our first Chinese and Japanese Culture Day in the fall of 2004, professors and students performed traditional dances of Japan, and the Mid-Hudson Chinese American Association Dance Group complimented them with traditional Chinese dances. Students of both languages performed a variety of songs. The audience was treated to an exhibition of Gong Fu and Aikido and had a chance to participate in both Aikido and Bonodori, a type of Japanese folk dance. A Chinese and Japanese lunch was served. The Chinese/Japanese Culture Day provides the campus community a wonderful opportunity to learn more about different cultures. It also allows students of Chinese and Japanese to observe what their counterparts are studying. The Chinese/Japanese Culture Day is an enjoyable event that teaches about different cultures while promoting diversity, tolerance and understanding.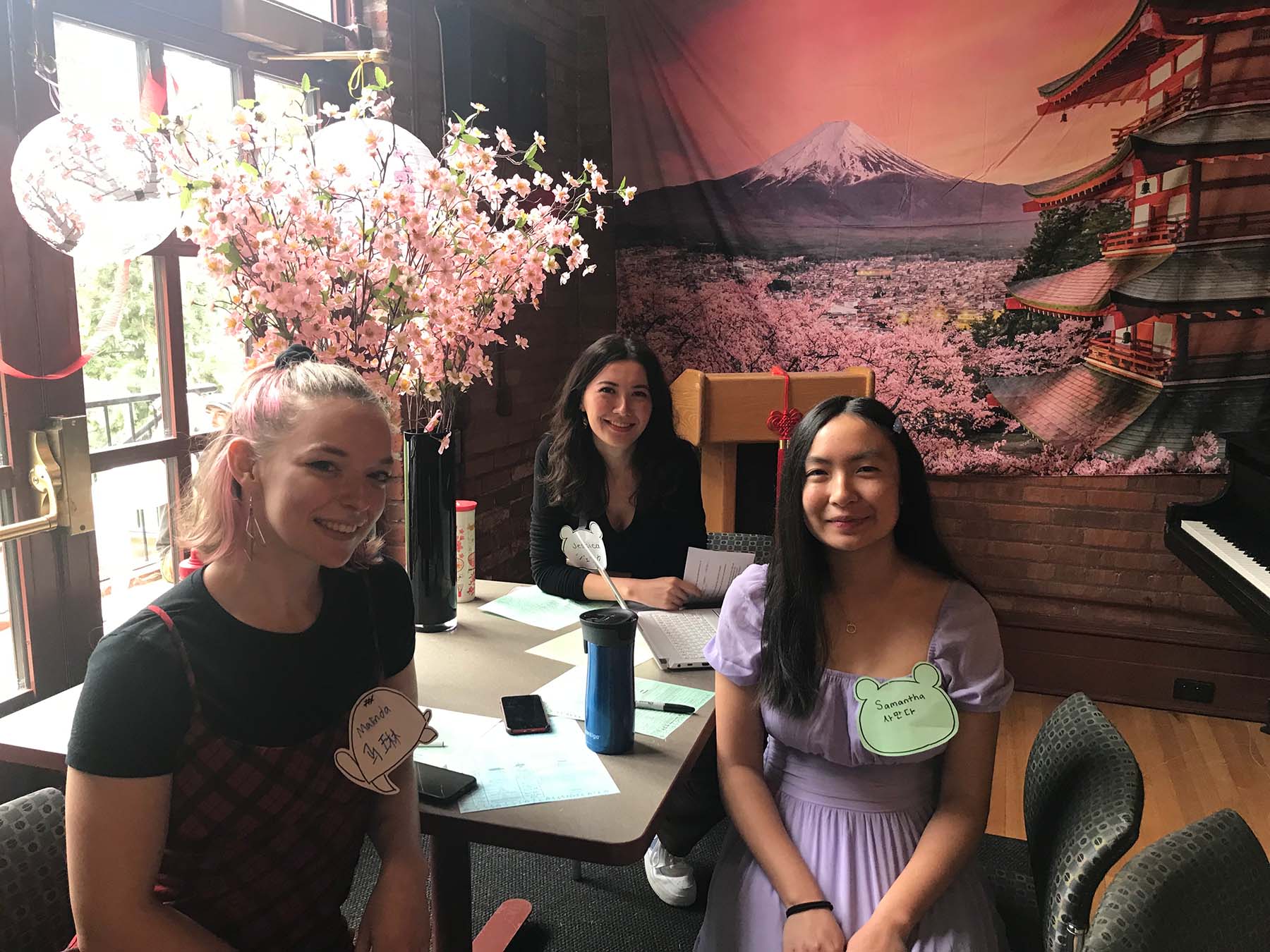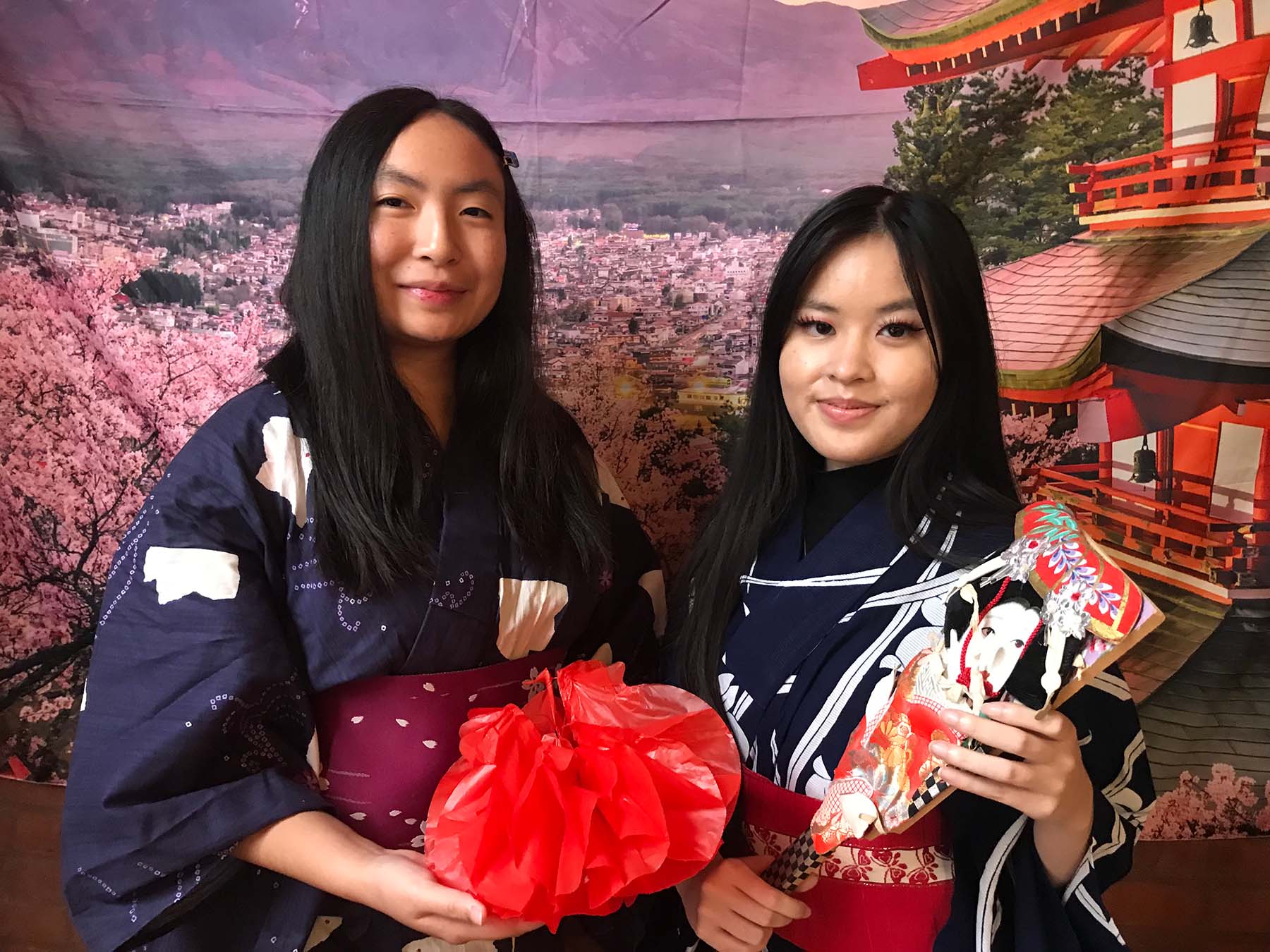 Chinese New Year
This event usually takes place in late January or early February, depending on the date the New Year happens to fall on. At the celebration, students and faculty members get together to watch performances by students and enjoy Chinese food. All the performances reflect aspects of Chinese culture and are mostly conducted in Chinese, with a master of ceremonies who translates into English. The performances are based on the creative ideas of the students, and as such are often full of humor. The students also utilize this event as an opportunity to express their talents in a venue that the class setting does not provide. Performances usually include comic skits, songs and music, martial arts, poetry readings, painting demonstrations, and food preparation. Students also decorate the celebration area with pieces of their Chinese calligraphy. It is a great opportunity for students and faculty to meet in an environment outside of the classroom, have fun and learn about the Chinese culture.
Cherry Blossom Festival
The Cherry Blossom Festival (Sakura Matsuri) is held annually in early April. At the festival, Japanese students and faculty, working alone and in groups, perform skits, songs, dances, and other forms of entertainment in Japanese to display what they have learned in class. Students also participate in Haiku and Tanka (two forms of Japanese poetry) contests and other Japanese games. A Japanese lunch is provided. The Sakura Matsuri is a fun way to celebrate spring and a wonderful opportunity for students who are learning Japanese to practice the language in a very enjoyable and challenging way. It is also a good opportunity for all who are interested in Japan to experience many interesting aspects of the Japanese culture.