The Young Vote, a Documentary by Diane Robinson '91, Examines Barriers to Civic Engagement
Photos Grace Adams Ward '24
In 2016—a pivotal election year that saw Donald Trump ascend to the presidency—only 39 percent of eligible voters between the ages of 18 and 21 voted in the presidential election.  This number baffled filmmaker Diane Robinson '91, who wondered what was keeping young voters away from the polls.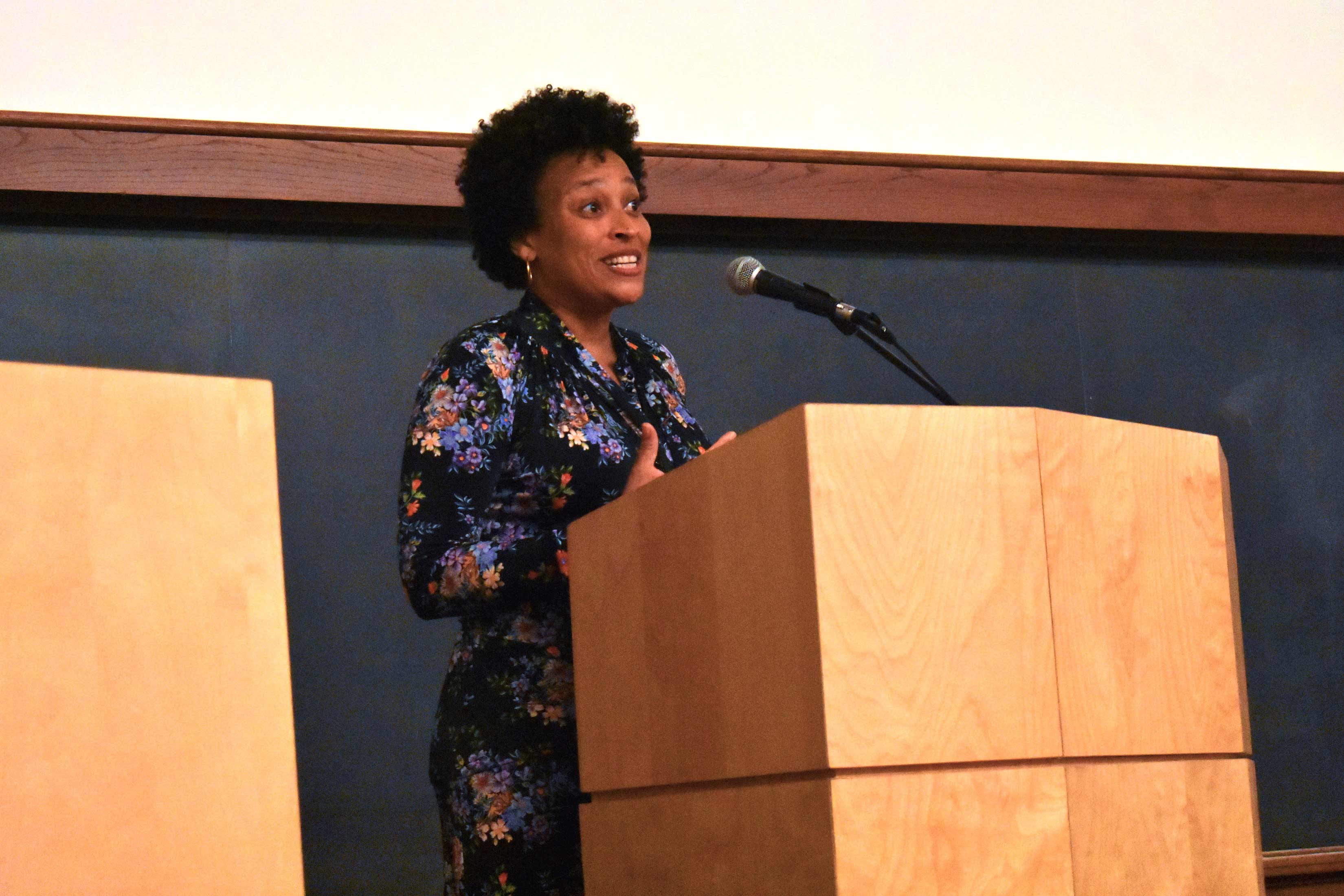 "I didn't buy the narrative that was going around after the 2016 election—that young people didn't care and that's why they didn't turn out to vote in larger numbers," said Robinson. The former educator, who had had leadership roles at Teach For America, Teach For All, and other organizations, said, "At that point, I had spent decades working with young people in education. I had recruited many of them to do some of the hardest jobs as teachers and leaders in education. So, I knew there was another story to tell. I wanted to make a film that exposed that reality and proposed some solutions."
Her documentary, The Young Vote, does just that. It follows a group of students and activists during the 2020 election in an effort to understand young people's perceptions of voting and civic engagement. Robinson uncovers a range of issues that keeps them away from the polls—among them, a two-party system that shuts out participation by independents, a tendency to emphasize activism in response to social justice and civic issues, and distrust of a system they see as rigged by practices such as gerrymandering and rulings like Citizens United, which allowed corporations and other entities to have a greater influence in elections.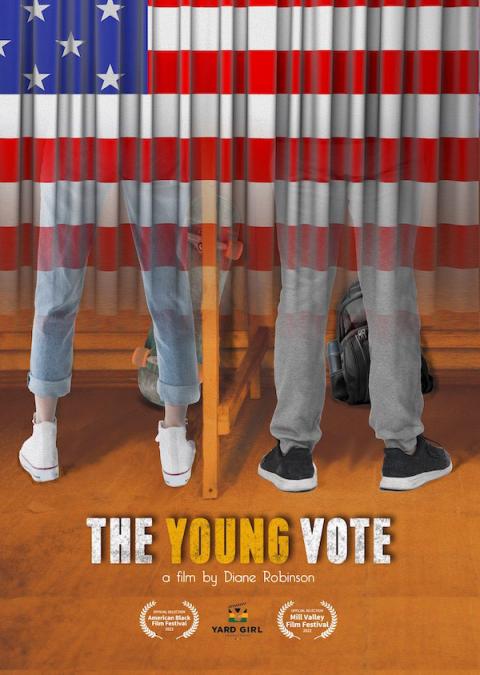 The film delves into the efforts of five young activists taking the lead in breaking down some of these barriers. Sophia, who wrote her college thesis on why Millennials don't vote, has focused on women's issues such as abortion access and has led get-out-the-vote campaigns in Georgia and around the country. Ariana, who focuses on activism as a route to political power, nevertheless influenced her state legislator to sponsor a bill that would have mandated more education on the history of African Americans and Native Americans in schools.  Liz, a DACA immigrant and organizer leads efforts to get first-time Latino voters to the polls. And high-schoolers Elena and Dariel promoted an amendment in their home state of Florida that, had it passed, would have allowed open elections, enabling voters to cast ballots for candidates regardless of party. 
During a post-screening discussion moderated by Anisa Salahou '25, Robinson spoke with her former professor, Sidney Plotkin of Political Science, and Yael Zarrini '25, an organizer with the student org Vassar Votes. Robinson emphasized how high the stakes are for young people. Pointing to a recent mass shooting at a school in Nashville, TN, she noted, "This is about their lives. This is not, 'Oh, it would be great if you voted.' It's like, 'If they don't vote, they could die.' That's how serious this is. What we need to do is help them understand the connection to the political system and why it's important that they participate in that."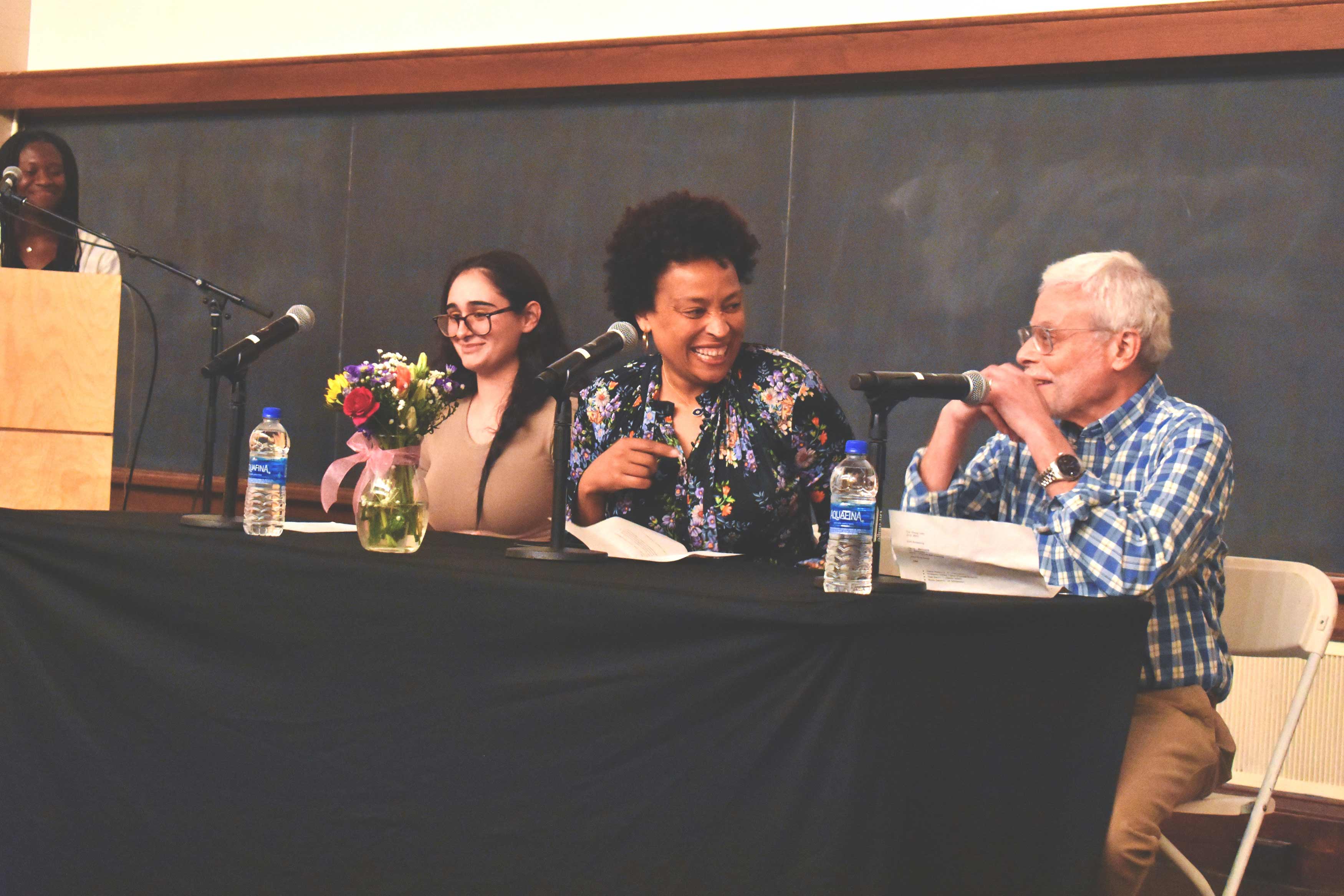 Encouraging young people to become active in local elections is even more urgent, she said—"[Those races] often make a bigger difference than national politics when it comes to mayors, commissioners, the chief of police, all of those things."
Plotkin pointed to the skewed demographics among those who vote. "The majority of voters in the United States in 2020 were over 50. A quarter of the electorate was over 65. If I were 19 or 20 or 21, I'd be cynical. People my age are getting louder voices as a result. [Young people] are giving up their power to people who have spent decades expressing how they think this society should run." But he told students, "You can make a difference. You can elevate the very power that you're holding in your hands!"
The Young Vote offers a myriad of possibilities for accessing that power. 
"I ended up learning a ton about our political system and being very inspired by the young people in the film," Robinson says. "They truly understand what it means to be a citizen in this country during these times. They are actively shaping our democracy and protecting it. They are pushing back on political structures in this country that don't work for all its people anymore and they are changing them. In truth, I don't think these structures have ever worked for everyone and I think it's the younger generation in many ways that are saying, 'Enough!' and are leading the change we need in this country right now."
Robinson said she still remembers seeing the documentary Eyes on the Prize, about the struggle for civil rights in America, in a Vassar political science class; she recognized it as an excellent teaching tool. She hopes her film will serve teachers as well, now that the film has found an educational distributor who can get the documentary to middle schools, high schools, and colleges. She is pleased that Vassar has licensed the film for use by its educators.
Robinson says she's lucky she went to Vassar—not only for the "great education," but because of the lifelong friends she made, friends like Natalie Nixon '91, who became one of the executive producers on the film. "When I decided to make a career pivot from education to filmmaking, my Vassar friends and community were among the first people that I told—especially because so many of them work in the world of film. They were encouraging and just all around supportive—whether they made introductions for me, wrote checks to support the film, or watched early cuts of the film. I couldn't have made The Young Vote without them."
To learn more please visit The Young Vote website.