Vassar Welcomes Return of Live Theater to Campus
Live professional theater returns to Vassar for the first time in over a year with an outdoor performance of Mexodus—a hip-hop concept album co-created and performed by actor-musicians Brian Quijada and Nygel D. Robinson, inspired by the thousands of enslaved people in the Southern United States who followed a lesser-known branch of the Underground Railroad into Mexico instead of heading north.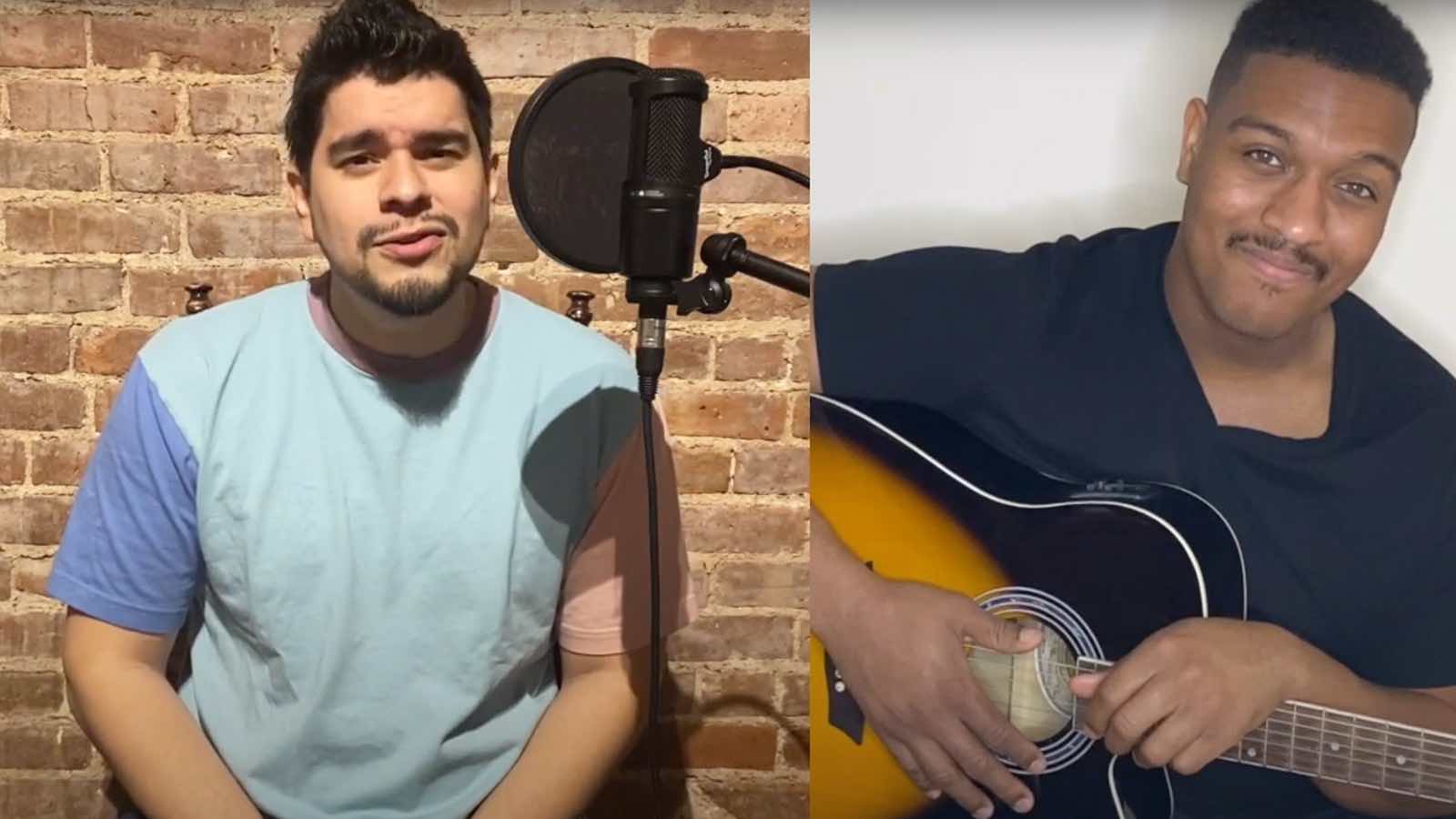 The July 17 event kicks off the 2021 summer season of New York Stage and Film, the not-for-profit theater incubator that has been Vassar's partner in presenting Powerhouse Theater every summer since 1985.
"Vassar College is thrilled to continue our decades-long partnership with New York Stage and Film and to present Mexodus, which was featured earlier this year as part of Vassar's MODfest," said President Elizabeth H. Bradley. "As the world continues to reopen, Vassar is excited to welcome NYSAF and the public back to campus to kick off a summer season of artistic exploration both here on campus and in Poughkeepsie."
Ed Cheetham, Powerhouse Theater's Producing Director, said the performance is in keeping with Powerhouse's longstanding tradition of giving both emerging and professional artists a supportive space to present work in various stages of development. "The Powerhouse Program and the collaboration between Vassar and New York Stage and Film (NYSAF) is essentially an incubator for new work and new artists," he said. The COVID-19 pandemic forced the cancellation of both the 2020 and 2021 seasons, but Cheetham remains optimistic that the campus will see a return of the renowned collaboration between the College and NYSAF—the launching pad for Lin-Manuel Miranda's Hamilton and Sarah DeLappe's The Wolves, among many other acclaimed works.
"Having collaborated for over 35 years in support of artists developing new stories, New York Stage and Film is thrilled to start our Summer 2021 Season at Vassar College," said NYSAF Artistic Director Christopher Burney. "We are grateful to Brian Quijada and Nygel D. Robinson for sharing Mexodus with our community in the Hudson Valley." The duo created the album working remotely from each other during the pandemic, with financial and technical support from NYSAF. The pieces were created using "live looping," Burney said, in which multiple tracks recorded with different instruments are layered on top of each other. "They would build a layer and send it to the other, who would add a layer and send it back," he explained.
The Vassar community first met Quijada and Robinson earlier this year during MODfest, the College's annual celebration of the arts, when they participated in a wide-ranging live Q&A via Zoom on January 31, 2021. Viewers were also treated to video performances of several Mexodus songs including "Two Bodies," which introduces the story's two main characters—Henry, an African American who flees enslavement on a southern plantation, and Carlos, a Mexican citizen who helps shelter him—with compelling lyrics, intricate music, and a groove that defies anyone to sit still.
During the Q&A (which can be viewed above), Quijada and Robinson said that collaborating on such a complex work without meeting in person was surprisingly easy for them.
"We haven't known anything other than developing this in the pandemic, but Brian and I are very communicative," said Robinson. "We're always bouncing back ideas, and we stay on Zoom forever…We can sit on the phone for an hour and come up with two songs with not a whole lot of problems."
Quijada said the pandemic constraints actually helped feed his creative process. "We can't be in the same room, but we can be like, 'Let's Zoom in an hour…but let's create some stuff on our own and then come back and do a little show and tell,'" he said. "The isolation kind of works for us in this process, and we can kind of create on our own and meet virtually to share."
The duo will soon get the chance not only to work together but also to present all of Mexodus live and in person. Cheetham said the Vassar community is very excited to welcome the duo to campus on July 17. "This will be their first opportunity to present the whole piece to an audience of any kind," he said, noting that the College's outdoor amphitheater is "a lovely place to spend a summer evening."
New York Stage and Film's 2021 Summer Season will also hold performances at Poughkeepsie's Revel 32 and at Marist College, including another performance of Mexodus on July 24. To reserve pay-what-you-can tickets for any of the performances, visit New York Stage and Film.