Vassar Professor Awarded Climate Research Grant
The rise in carbon dioxide emissions from the burning of fossil fuels has long been acknowledged as a major cause of global warming, and the resulting rise in ocean temperatures has likewise been linked to climate change. But what if the ocean could help us absorb more carbon dioxide?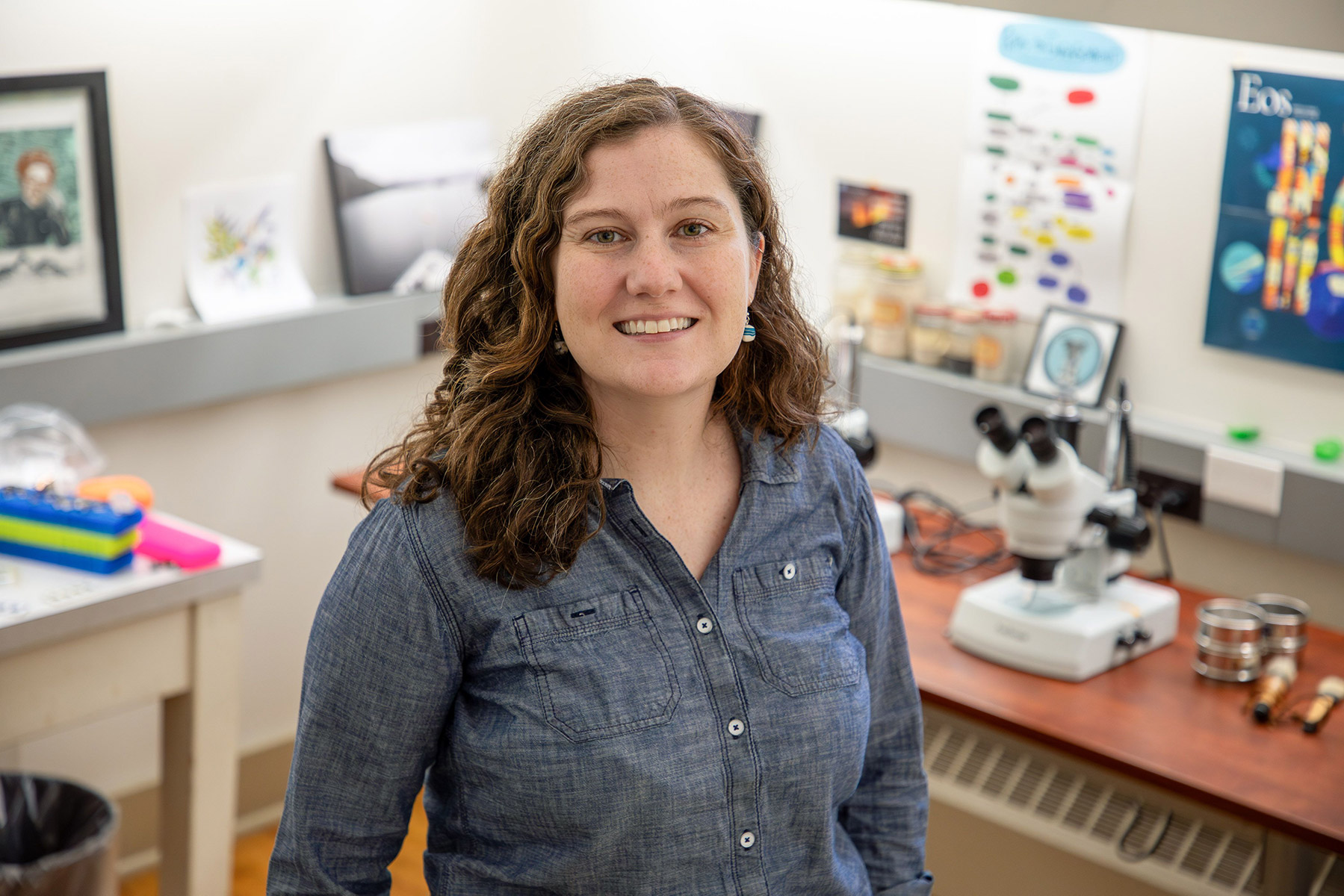 Laura Haynes, Assistant Professor of Earth Science on the Mary Clark Rockefeller Chair, will lead a comprehensive initiative to explore this question as a recipient of a $480,415 research grant from the National Oceanographic and Atmospheric Administration (NOAA). Haynes, along with Jennifer Fehrenbacher, Associate Professor of Earth, Ocean, and Atmospheric Sciences at Oregon State University, and Emily Osborne, a Research Scientist at NOAA, will collaborate on a study that will assess how proposals to use the ocean to combat the rise in carbon dioxide levels in the atmosphere will affect marine organisms.
To help mitigate climate change, some are proposing to dump alkaline minerals into the ocean to help it absorb and store more carbon dioxide. However, the impacts of these proposals on marine life remain largely unknown. Haynes, Fehrenbacher, and Osborne will investigate how adding these minerals to the ocean would affect foraminifera—small, shell-building plankton that are found throughout the world's oceans.
"Foraminifera and their shells are important parts of the ocean's carbon cycle," Haynes explained." We need to understand how these marine organisms would respond to these proposed climate solutions, not only to evaluate how well they would work, but also to understand the consequences for global ecosystems."
Haynes, who has been studying foraminifera throughout her academic career, said the grant would fund research she will be doing at the Bermuda Institute of Ocean Sciences in summer 2025 and 2026. She will recruit four Vassar students each year to assist her in her research.
The grant is part of a $24.3-million project funded by the National Oceanographic Partnership Program, a consortium of public and private organizations, including NOAA, the National Science Foundation, the federal Department of Energy, the Office of Naval Research and the ClimateWorks Foundation. Grants were awarded to 47 individuals for 17 projects.
For a complete list of all projects being funded, visit the NOAA Press Release.