Vassar Kicks Off Lecture Series Honoring Late Architecture Instructor Jeh Vincent Johnson
Architect Pascale Sablan is carrying on Johnson's legacy—supporting and spreading awareness of architects of color
Fifty years after former Vassar architecture professor Jeh Vincent Johnson co-founded the National Organization of Minority Architects, NOMA president-elect Pascale Sablan came to Vassar to honor Johnson's memory.
In an hour-long talk at Taylor Hall on November 3, Sablan described the work she and others are doing to continue to promote the accomplishments of architects and designers who are Black, Indigenous, and other people of color. "I decided long ago I can't just do architecture," said Sablan, just the 315th Black woman architect to attain licensure in the United States, "I have to work to change the culture."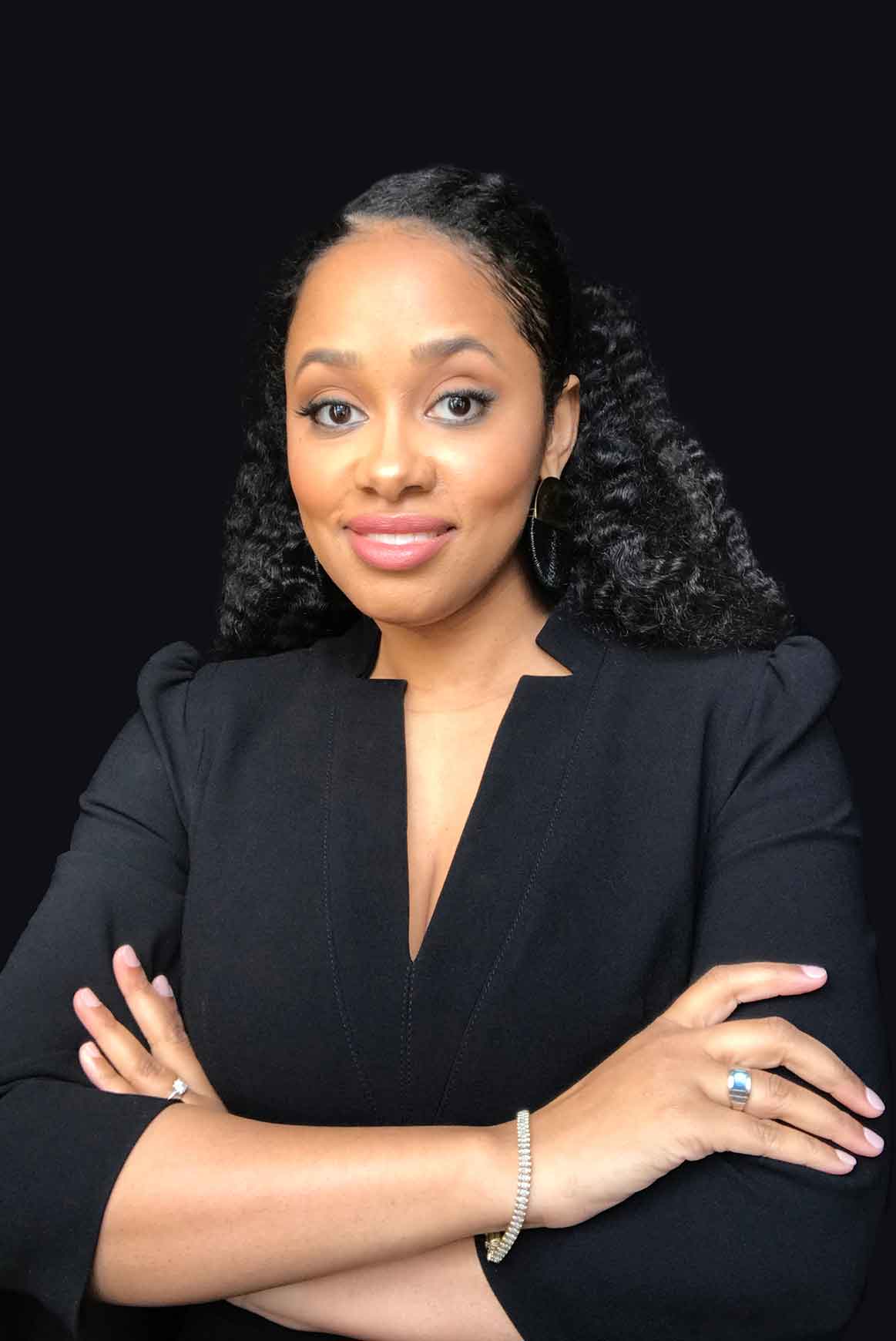 Sablan noted she and others still have plenty of work to do. She revealed that a Google search for "great architects" yields a list of 50 people, 49 of whom are white men. Today, fewer than 2.5 percent of licensed architects are people of color, and only 3.2 percent are women, Sablan said.
Sablan is founder and executive director of Beyond the Built Environment, which strives to increase minority representation in the field of design. Her exhibits spotlighting the achievements of diverse design professionals, titled Say It Loud, have been shown at numerous colleges, museums, architecture conferences—and even at the United Nations. "I never cried so much in my life," she said of her experience learning the UN had agreed to host her exhibit.
Sablan said NOMA and the American Institute of Architects (AIA) have launched networking initiatives to help architecture students of color secure internships that can aid them in launching their careers. She said she is ready and willing to help, "and if I can't help you, I know who can."
Sablan concluded her talk on the importance of the work she and others in the field are doing by quoting the late Dr. Martin Luther King Jr.: "The ultimate measure of a man is not where he stands in moments of comfort and convenience, but where he stands at times of challenge and controversy."
Sablan's talk was the first in a series of lectures honoring the legacy of Jeh Vincent Johnson, who taught at Vassar from 1964 to 2001 and designed several of its buildings. One of those buildings, the Jay Vincent Johnson ALANA Cultural Center, was recently renamed after him. Johnson died in January.
Professor Johnson's son, former U.S. Homeland Security Secretary Jeh Charles Johnson, viewed the lecture via Zoom. In introductory remarks before Sablan's talk, he said his father loved his students and was proud of the work NOMA had done since its founding. "I'm especially pleased at how Vassar and its alumni have stepped up to honor his legacy and that you're honoring him by having (NOMA's) incoming president speak on the campus," Secretary Johnson said.